Yes, it is the most wonderful time of the year, but it's also the most stressful! Christmas is around the corner, and Santa's not going to do all the hard work for you. If you're looking to find the perfect present for any music makers in your life, you've come to the right place. We've made a list of gifts any music maker would love to receive. Feel free to check it twice if you'd like.
Want to learn the ins and outs of how all of this exceptional kit works? Then why not let us teach you? We're currently offering 25% off our LA and selected online courses until 31st December using the codes LA25 and ONLINE25 when enrolling. Now, without further ado, jump into our Christmas Wish List below.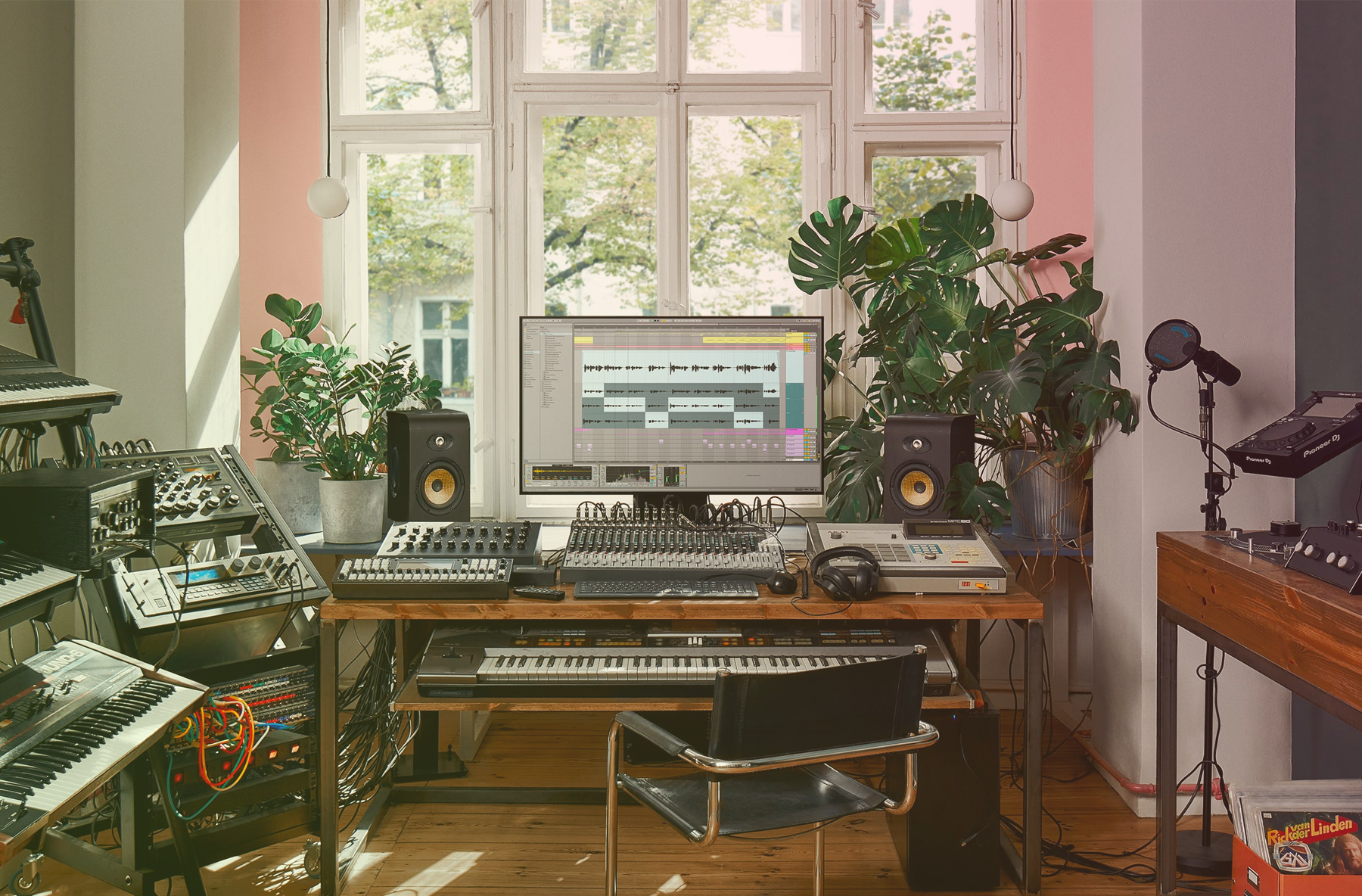 Ableton Live 11 is coming, and it's giving the people what they want. The new Ableton Live 11 is now more creative to work with and packed with amazing new features that will please music enthusiasts. The new features included in the update are comping (finally!), follow actions, clips, CPU metering, linking tracks, racks, tempo, MIDI Polyphonic Expression support, and new creative devices, to name a few. The upgrade will be available in early 2021, but you can purchase Ableton Live 10 right now for 20% off and get Ableton Live 11 for free. Who doesn't love a good two-for-one deal? Want to see Ableton 11 in action? We made an entire track from start to finish with the intuitive software. Watch the full video here.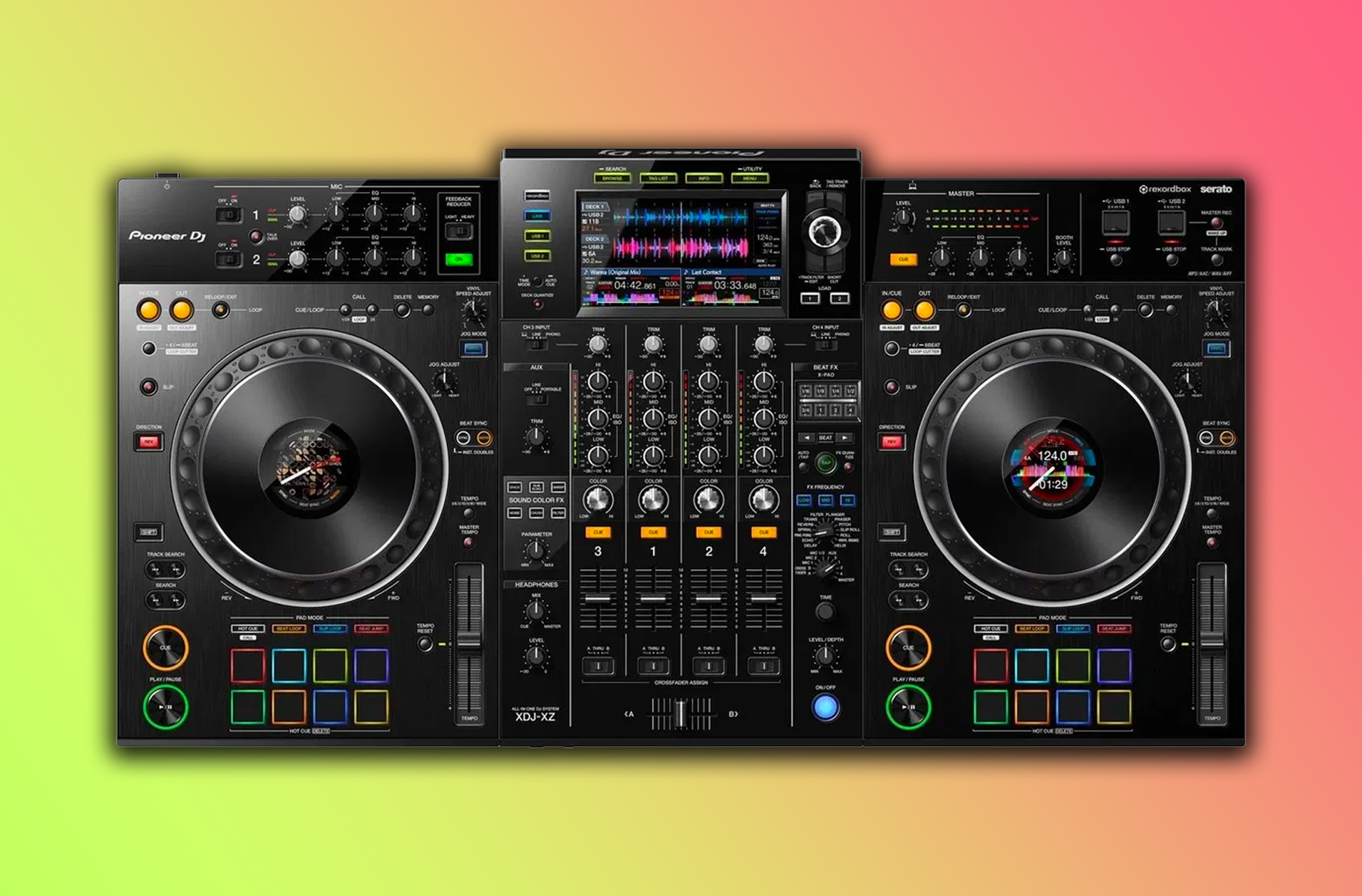 This XDJ-XZ is an all-in-one DJ system powerhouse. The new 4-channel system features a layout that gives the same club-standard feel of the NXS2 setup, but with some added flexible media support that offers you various ways to perform. DJs will be able to animate sets with 14 professional Beat FX and 6 Sound Color FX, and utilize software-specific features using the 16 multicolored Performance Pads. Don't even get us started on the amazing, club-ready sound this unit gives.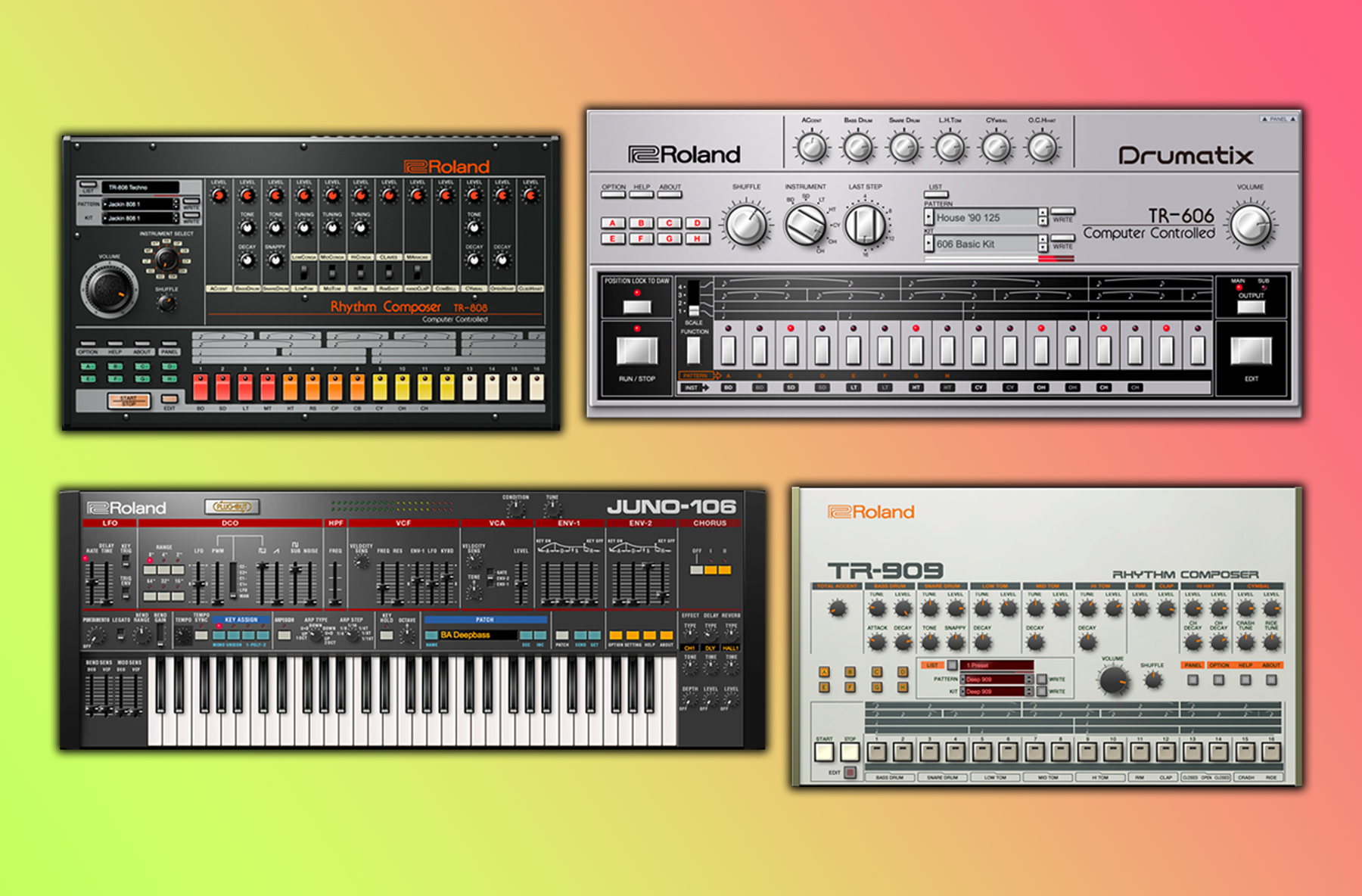 Roland Cloud is a cloud-based suite of sampled instruments, software synthesizers, and drum machines, also known as music tool heaven for the modern-day creator. Roland Cloud offers three paid membership plans. The Core Plan, at $29.99 for a 1-year subscription, includes access to ZEN-Core Sound Packs and the ZENOLOGY software synth, which features over 3,000 tones. The Pro Plan, at $99 for a 1-year subscription, includes the same, as well as TR-808 and D-50, and Wave and Model expansions for software, plus Anthology, TERA, FLAVR, Drum Studio, and all software patches and patterns. The Ultimate Plan, at $199 for a 1-year subscription, includes everything mentioned above, plus all Legendary and SRX collections, with unlimited access to all instruments and sounds. If you're keen to see exactly how Roland Cloud's devices compare to the real hardware, check out our Roland Cloud video here.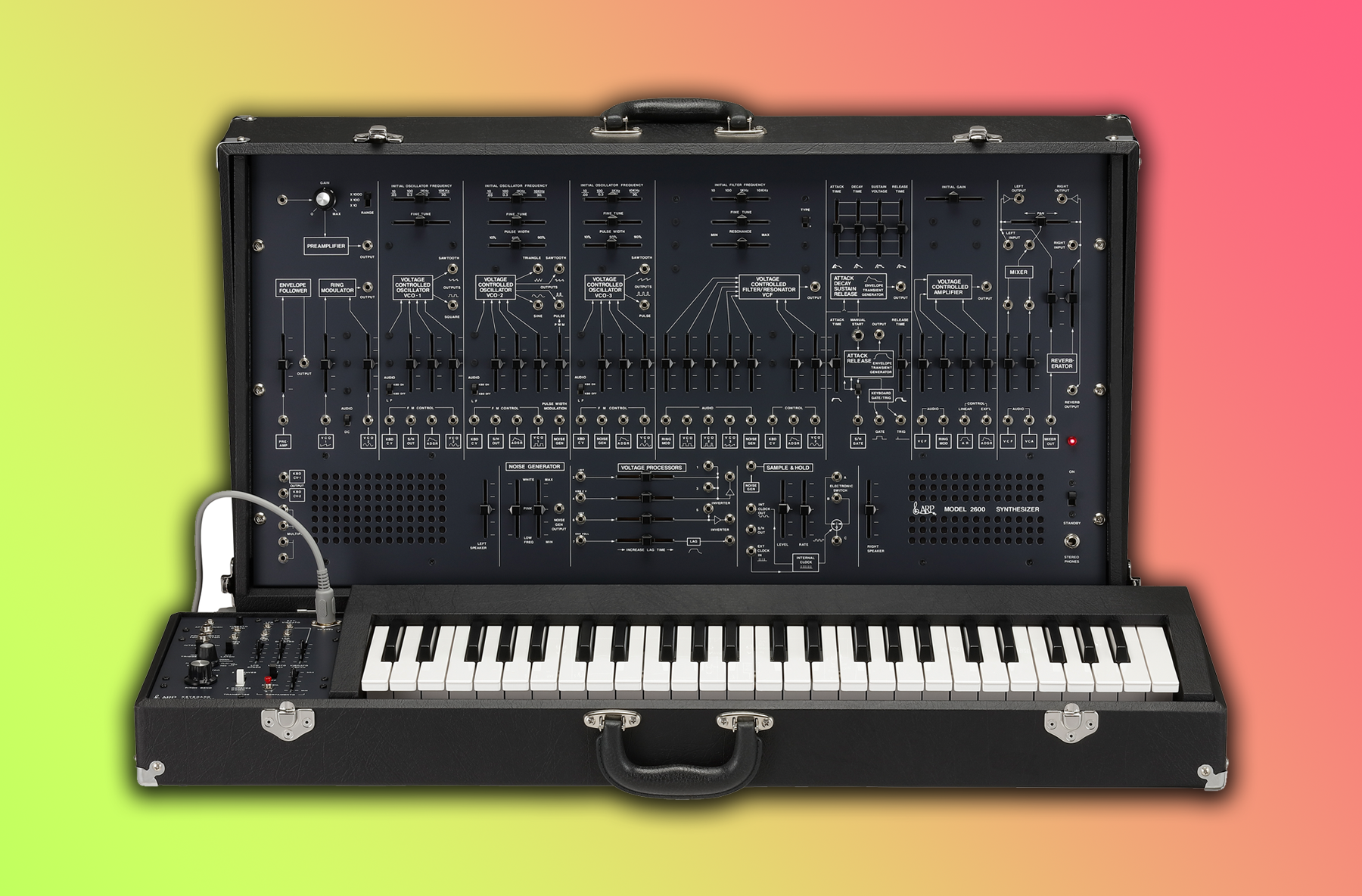 Korg's latest semi-modular synthesizer is the most sought after instrument from the vintage synthesizer era. The ARP 2600 FS bridges modular synth elements with the neatness of a standalone music production/performance instrument, featuring USB and DIN-style MIDI connections, XLR audio outputs, plus the improved ARP 3620 Duophonic Keyboard with an added arpeggiator/sequencer. This limited-edition, complete sound design studio features an ample supply of oscillators, two Envelope Transient Generators, a 4-pole Voltage Controlled Filter, and a Voltage Controlled Amplifier. Make sure to get your hands on this processing powerhouse, as it's been brought back for a one-time-only production run.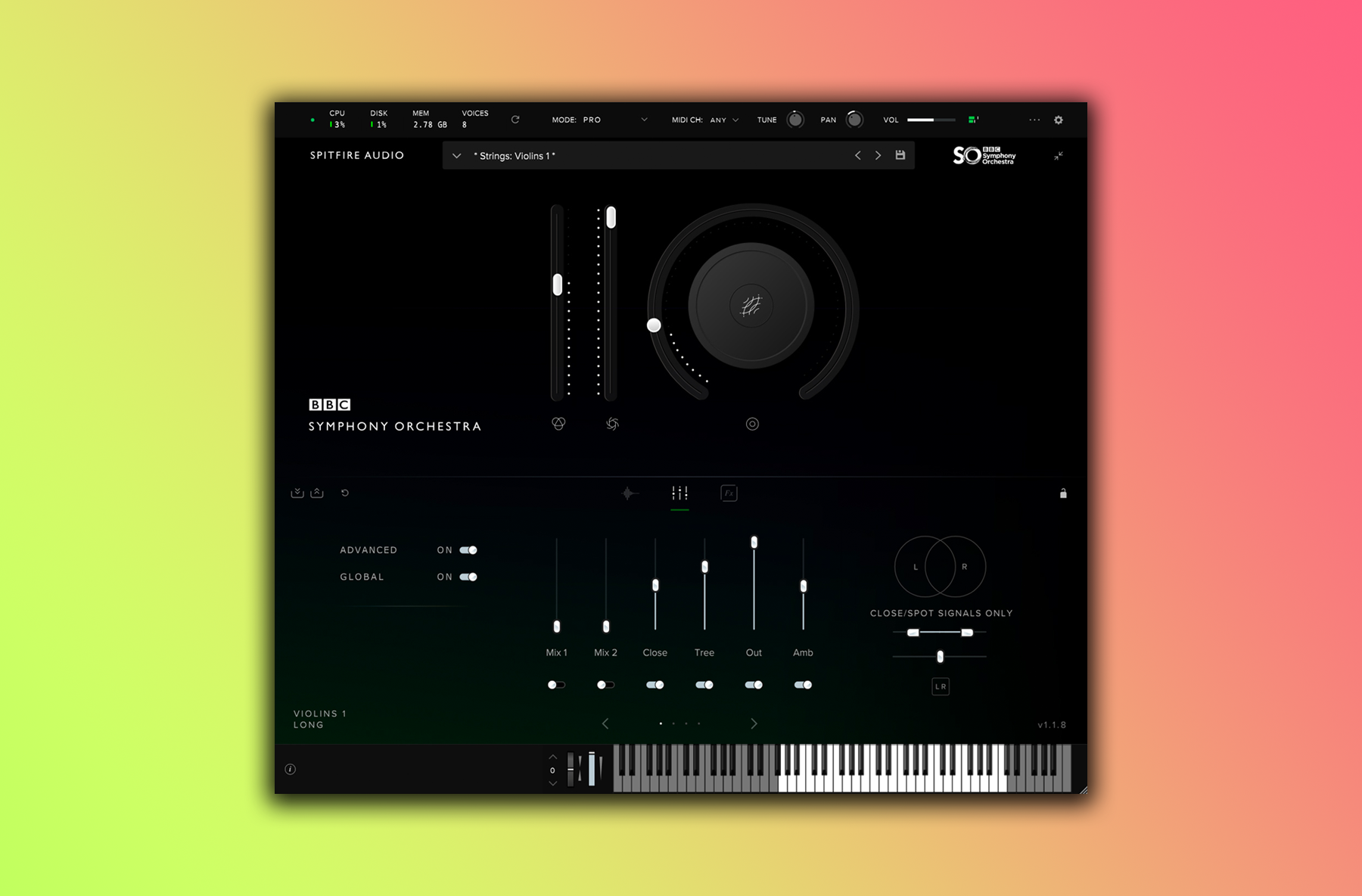 Who wouldn't want access to the sounds of a full symphony orchestra? Spitfire Audio is home to sample libraries of the most detailed and realistic recordings of instruments created by the world's best composers, producers, and engineers. These sample libraries and virtual instruments have been made available for creators to compose and perform within a DAW, giving creators thousands of sounds available at their fingertips. Spitfire Audio offers full orchestra libraries, including string, brass, woodwind, percussion, and more. There is a vast selection of packages ranging in different prices. The BBC Symphony Orchestra is currently on sale for 40% off through December.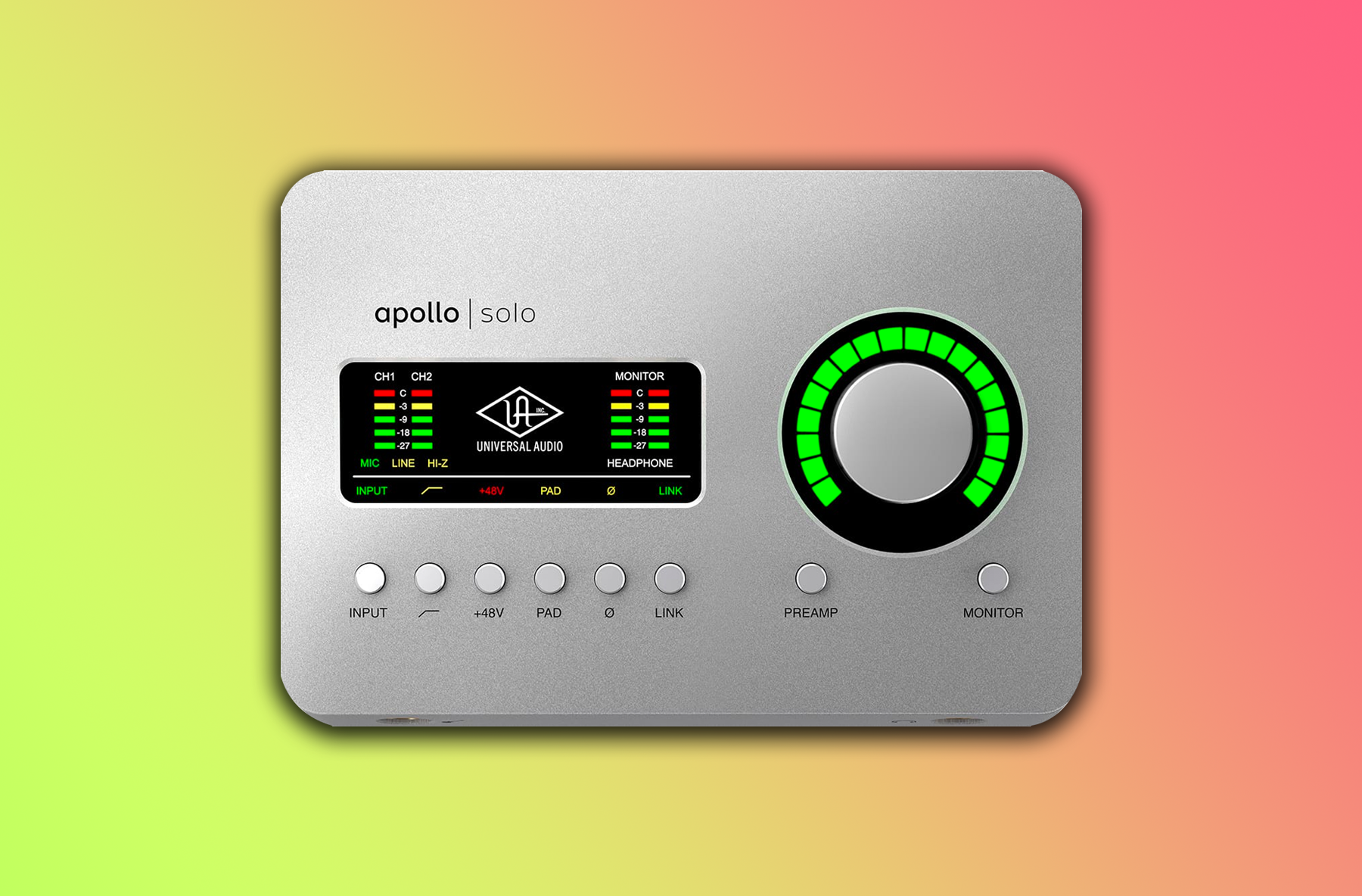 Clutter-free portable audio that delivers album-quality results no matter where you take it? The Apollo Solo is a must-have. This compact 2×4 interface is described as the world's finest Thunderbolt 3-powered desktop recording audio interface for Windows and Mac. The Apollo Solo delivers top-tier A/D and D/A conversion, helps artists create-on-the-go with a bus-powered interface, and includes a suite of onboard UAD plug-ins (like the Teletronix LA-2A and 1176 compressors) to help record quality results in real-time. The interface's new Unison technology even gives the tone, touch, and "feel" of the world's most wanted preamps. It's no wonder that it sonically outperforms anything in its class. The Apollo Solo even includes free access to the LUNA recording system, Universal Audio's newest groundbreaking music production application.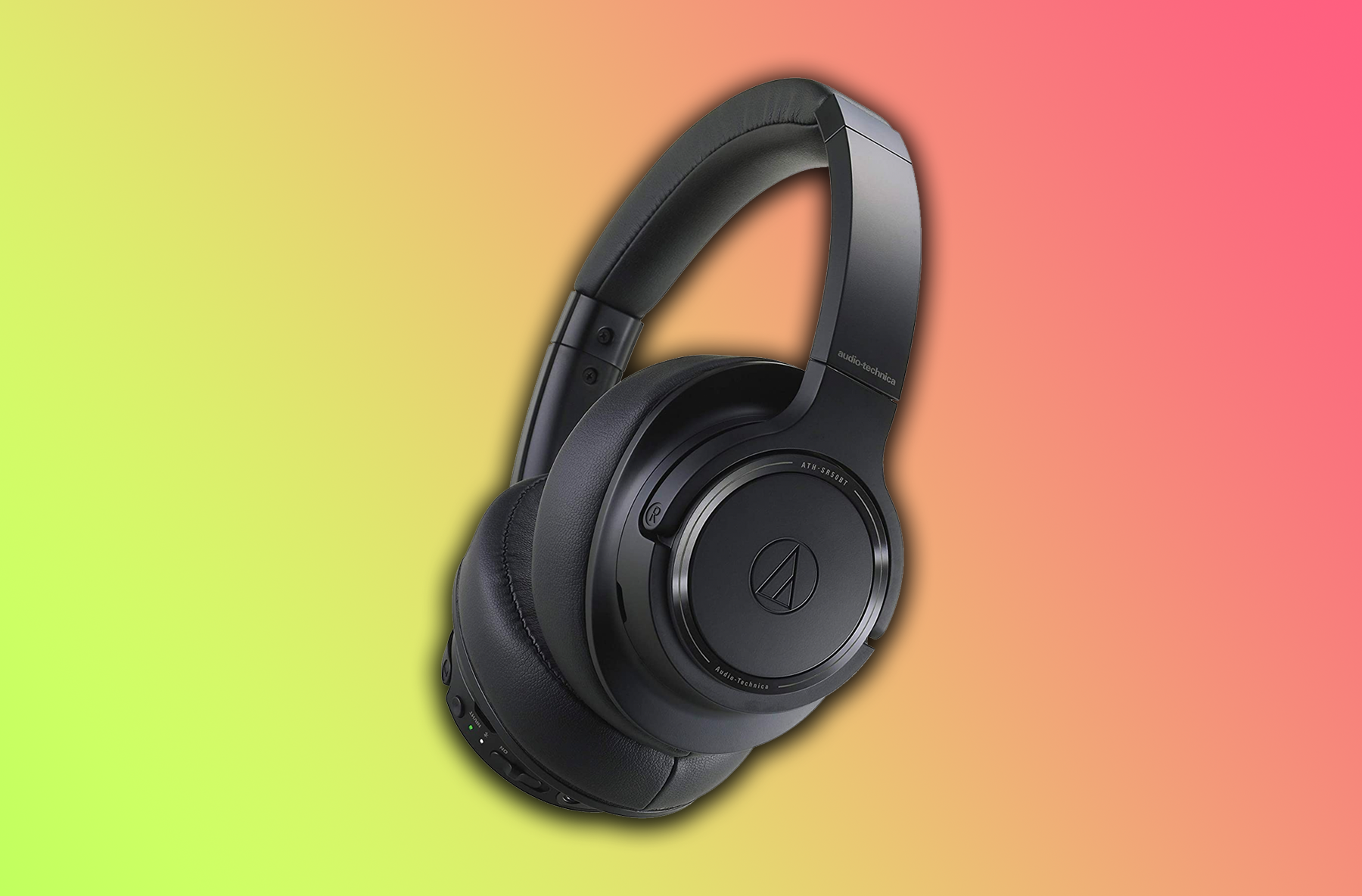 Every artist needs a solid pair of headphones to listen to all their creations and works-in-progress at full volume. The Audio Technica ATH-SR50BT headphones deliver unreal, pure audio of Sound Reality in a wireless, Bluetooth design. The headphones hold a 28-hour battery life, include a noise-reduction mode for a clean high-fidelity sound, provide a wired connection option when wireless operation is not available, and include mic and touch-sensor controls built directly into the earcup for easy handling of music playback, volume adjustment, and calls.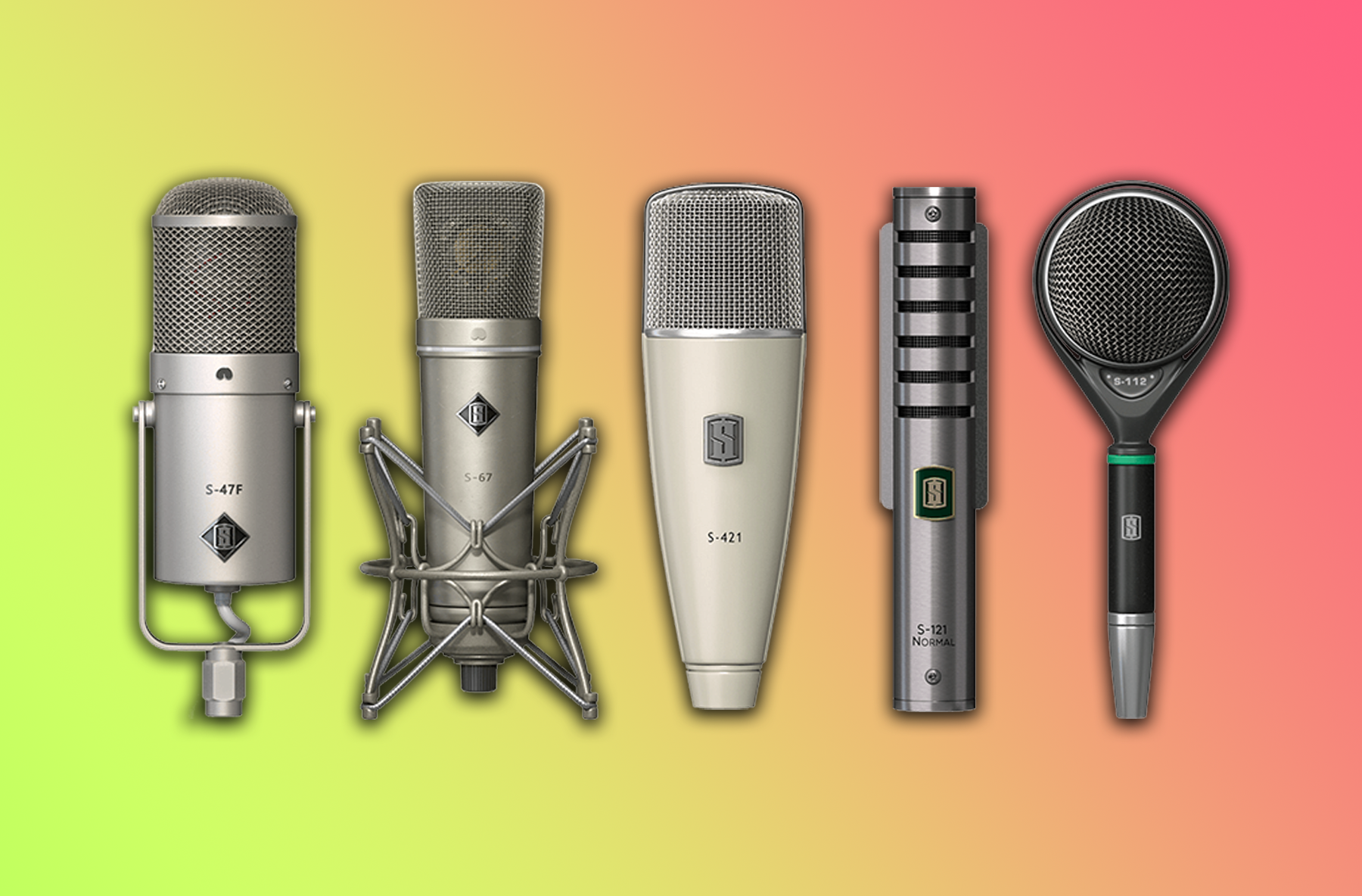 The second model in Slate Digital's award-winning Virtual Microphone System picks up where its predecessor left off, in a smaller, more sleek design. The ML-2 Small Diaphragm Modeling Microphone recreates the tone of an entire mic locker of instrument mics, including cardioid models of classic ribbons like the 121 and dynamics like the 57 and 421, to name a few. The ML-2 features a small linear and flat frequency response that enables the mic to be utilized for dynamic and condenser emulations on instruments without changing the microphone's physical position. It also features a "Dynamic" switch that repolarizes the mic capsule, allowing artists to record at ultra-high SPL while still maintaining a clean, unsaturated signal.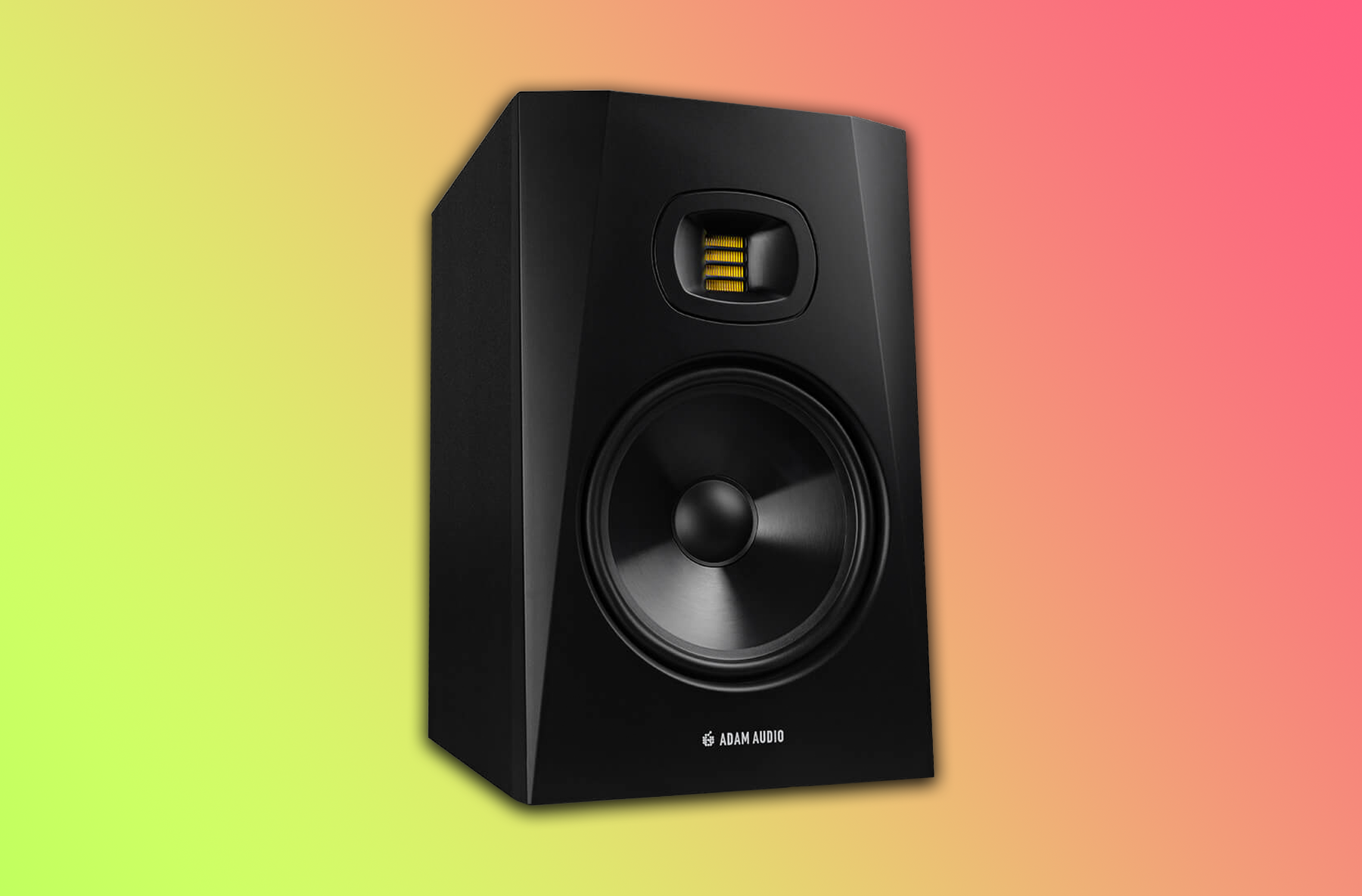 The ADAM Audio T8V Studio Monitor delivers high-value quality performance at a budget-friendly price. The T8V's power and lower bass extension combined with its 8-inch woofer makes it THE choice for project and home studios. The monitor still holds the same technology, features, and build quality as it predecessors (the T5V and T7V) but steps it up a notch with the U-ART tweeter's 4:1 velocity transfer ratio and the new Class D amplifiers' high dynamic range, yield respective max peak SPL of 118 dB per pair. Did you know if you're a Point Blank student you get exclusive discounts with ADAM Audio? Learn more about that here.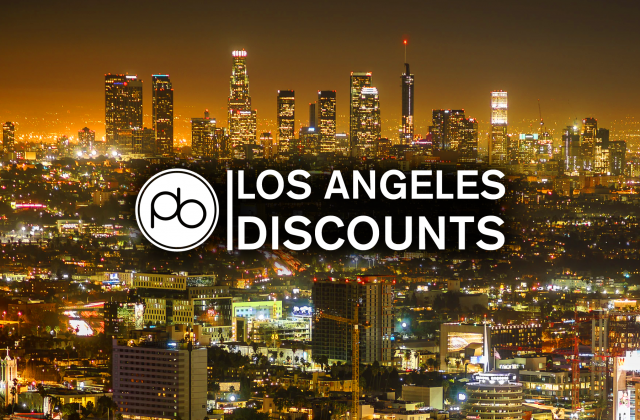 Of course, we saved the best for last. The opportunity to learn from music industry experts and truly hone in on your skills is the gift that keeps on giving for any artist. Our Music Production & Sound Design Master Diploma is an intensive and enjoyable 12-month college program that takes students through the creative process of writing, recording, mixing, and mastering their own modern music, from start-to-finish. This program is perfect for any producer or recording artist looking to discover their identity, expand their skill set, and develop a professional-grade portfolio of tracks. We are currently offering 25% off of January term tuition until December 31st with the discount code: LA25. Do not miss out on this amazing offer!
Thinking of joining us at PBLA? We offer a plethora of courses in music production and DJing including our newest and most extensive Music Production & Sound Design Master Diploma program as well as our DJ/Producer Certificate, Music Production & Sound Design Diploma, Mixing & Mastering Award, Music Production & Composition Award, and more. For additional information, contact an Admissions Advisor or, if you're in the USA, give us a call at 323 282 7660. If you're calling internationally, use the number +44 20 7729 4884.
Register to Access Free Courses, Plugins, Projects, Samples & More
When you register with Point Blank, you access an array of free sounds, plugins, online course samples and much more! Simply register below and visit our Free Stuff page to get your hands on a range of exclusive music-making tools and tutorials provided by the team. Fill your boots!