Sharing valuable insights on her career and the crucial lessons she has gathered along the way, we sat down with Palestinian DJ Sama' Abdulhadi as she talked to a ready room of Point Blank students.
Discussing everything from her musical influences, her introduction to music playing classical piano and the trials and tribulations of DJ life, Sama reflects on the path she's been on and demonstrates how ruthless determination paired with a willingness to continuously innovate has allowed her to carve out a long-lasting career and an established name amongst many greats in the electronic music world.
She covers career-changing opportunities like her 2018 Boiler Room performance set on her home turf in Ramallah and talks about the preparation that went into it. She gives advice on capitalising on key opportunities, her approach to utilising different types of gear and her goal to broaden people's ideas about Middle Eastern expression.
If you want to follow in Sama's footsteps and are keen on levelling up your skillset as a DJ, you can enrol at one of our campuses in London, LA or online and study with us here at Point Blank.
With a background in sound design and studies in sound engineering, Sama goes further than only covering her duties as a creative and discusses leveraging her status to support the growing number of Palestinian artists through her hub, Union—a venue in Ramallah that serves as an incubator for DJs, producers and creatives to collaborate and hone their craft. As well as this, she has worked to raise funds for crisis-afflicted Lebanon through her project Bring Back Beirut.
Travelling across the globe with impressive sets at Coachella, Glastonbury and Primavera festivals under her belt, she speaks to the students on the realities of touring, the art of reading and managing a crowd and the importance of watching the sets of other DJs.
Beginning in January, Sama will host a 4-week residency in Phonox London, with each of the nights including a one-hour set from our very own Point Blank students, the winners of a competition staged last month. When asked about the night, Sama said,
"I thought it would be nice to welcome a new generation of artists through the venue, so I've asked the wildly-talented music students at Point Blank to submit DJ mixes and help warm up the party. This will be a special start to the year."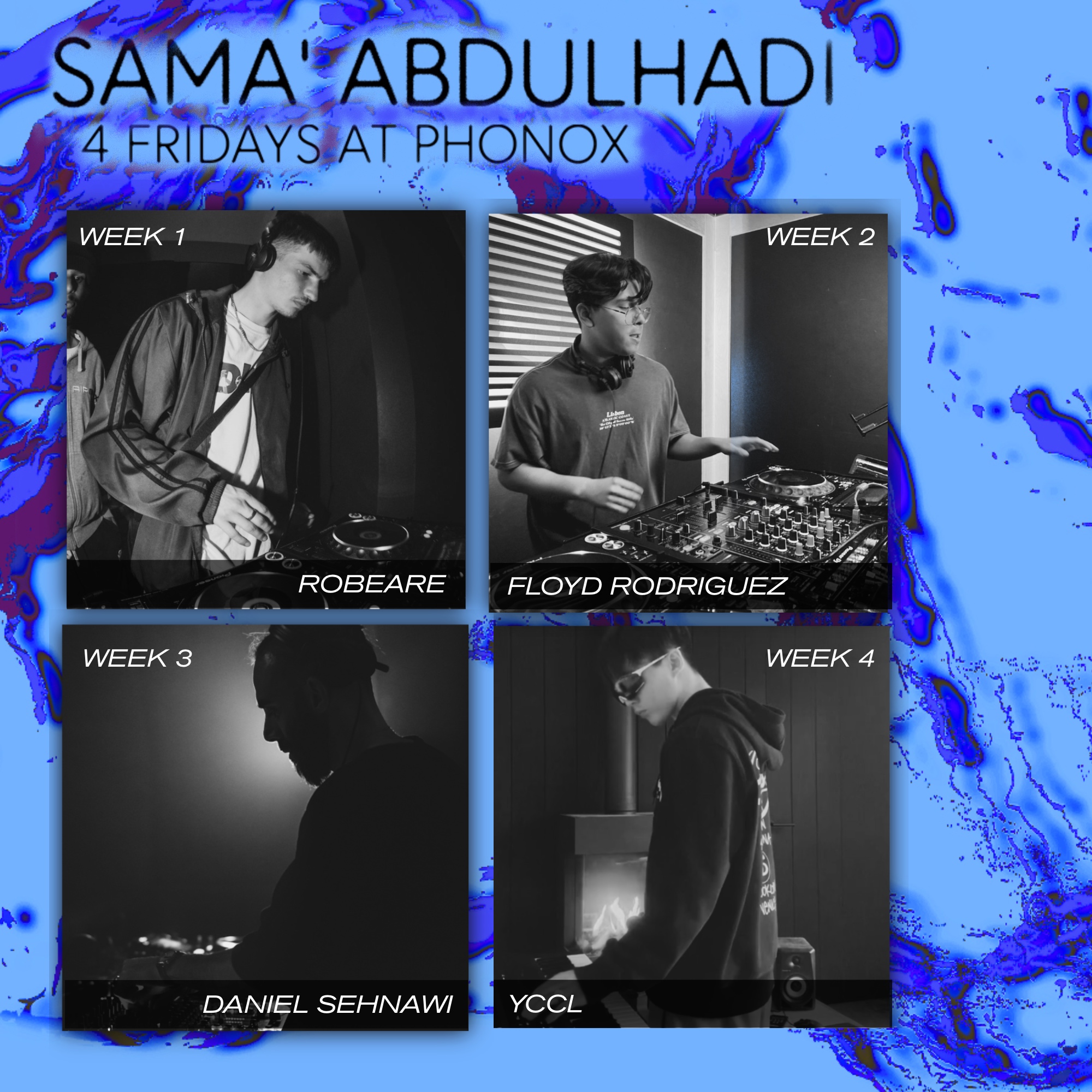 If hearing about Sama's journey has you gunning to learn more about DJing and all things music production, one of our degree courses would be a perfect fit for you. For more information, you can visit our page here.
Register to Access Free Courses, Plugins, Projects, Samples & More
When you register with Point Blank, you access an array of free sounds, plugins, online course samples and much more! Simply register below and visit our Free Stuff page to get your hands on a range of exclusive music-making tools and tutorials provided by the team. Fill your boots!