Last year we grabbed some time with the wonderfully talented Producer, DJ and Point Blank graduate Sanaya Ardershir, a.k.a Sandunes, for an Ableton Live Track Masterclass broadcast from Pune, India. Sanaya let us in on her creative process with a deconstruction 'Crystal Pink', the single off her new album 'Downstream'. The album comes off the back of a busy and creatively abundant year, which has seen Sanaya tour the US and alternate between her roles as a founding member of live duo Perfectiming and Sandunes.

Joining Point Blank London in 2011 on our Music Production and Sound Engineering Diploma, the character of London's underground clubs greatly influenced Sanaya's sound. Her background as a pianist and keyboard player gave her a solid musical foundation to use alongside her newly-acquired production skills, resulting in her unique sound of electronica which takes the flex of garage and dubstep and interweaves broader jazz and south Asian influences. Sanaya has earned acclaim from all corners of the international music community, including VH1 India and Radio One India, Vogue, GQ and Rolling Stone Magazine. She has also been filmed as a part of Red Bull's Bedroom Producer series, documenting her creative process and is currently a part of NYC's forward-thinking Discwoman roster.
For this special filmed session, Sanaya shares some of the key elements of her track 'Crystal Pink', giving us an insight into her distinctly analogue and live-influenced method to music-making. Talking us through her conceptual, creative and technical approach to putting her tracks together, Sanaya covers every aspect of production from sound design and arrangement to mixing and mastering. She reveals the hardware she uses, as well as her favourite plugins and how she applies them to manipulate her tracks. We saw her method in creating a drum track and finding space in arrangements as well as tips for EQing.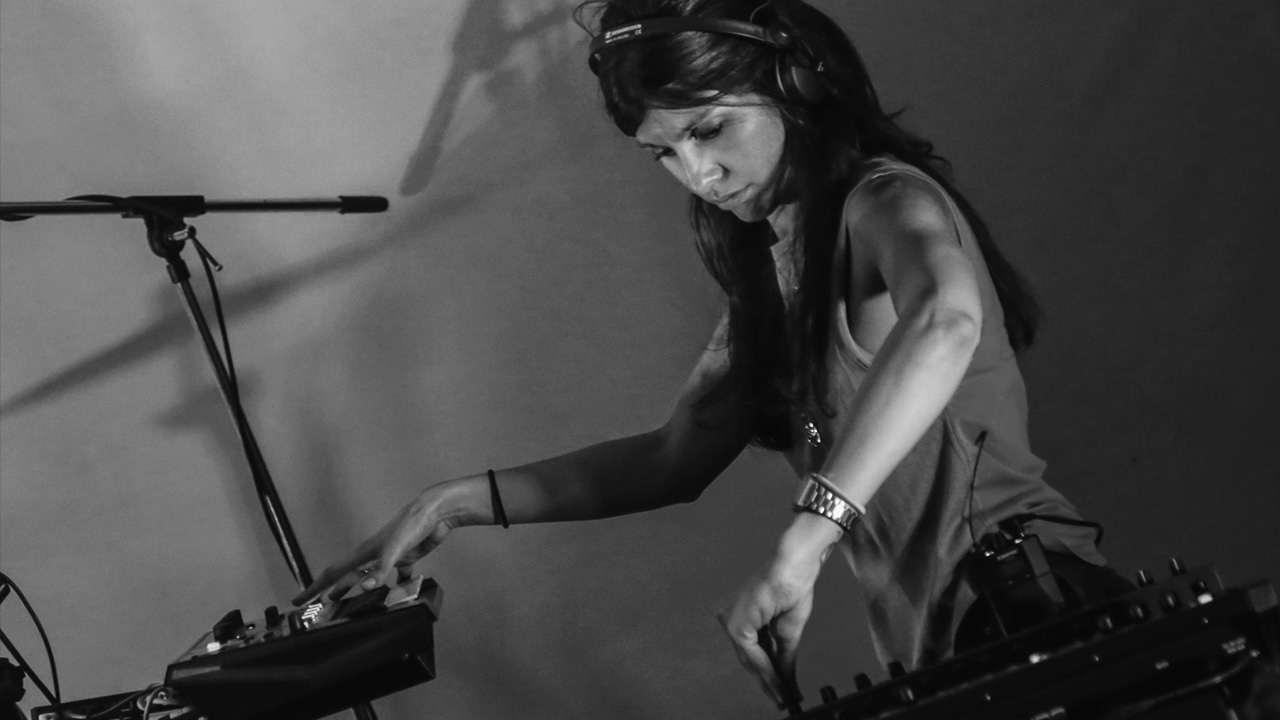 You can find out more about Sanaya – including what she thought of studying at Point Blank – in this recent Student Success profile.
If you think you have what it takes to make music like Sanaya, or would like to learn how, why not take a look at some of the courses available here at Point Blank such as our online diploma course. Taken from anywhere in the world it's your chance to master your craft. With modules in composition, mixing, mastering and even music business, all aspects of the industry are covered, giving you all the skills you need to succeed in music. Find out more about our online diploma here. Stay tuned to our YouTube channel for more masterclasses, tutorials and more!
Register to Access Free Courses, Plugins, Projects, Samples & More
If you register with Point Blank, you can access an array of free sounds, plugins, online course samples and much more! Simply register below and visit our Free Stuff page to get your hands on a range of exclusive music-making tools and tutorials provided by the team. Fill your boots!