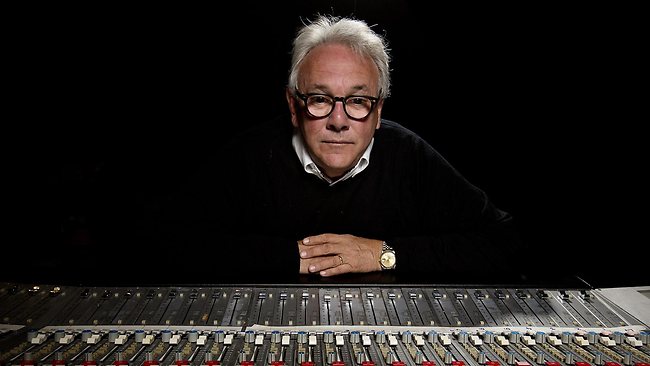 Trevor Horn is one of the most influential producers on the planet, having worked with everyone from Frankie Goes to Hollywood and Grace Jones to Seal, Art of Noise and many, many more 
On Sunday 13th November, two legendary music production institutions are teaming up to bring you world-class knowledge, insight and inspiration at a brand new event concept. Taking place at the newly-built SARM Music Village – the next generation of the famous studio complex – in collaboration with Point Blank, it's your chance to learn directly from Trevor Horn: one of the world's most legendary producers.
Trevor will be discussing everything from recording techniques, his favourite equipment, production approach and will be breaking down one of his most iconic productions: Frankie Goes To Hollywood's 'Relax'. This exclusive opportunity will be a once-in-a-lifetime experience; your chance to learn directly from the man who shaped the sound of modern music. Tickets are priced at £195 and are places are strictly limited to 50 on a first come, first served basis. Head here to reserve your space.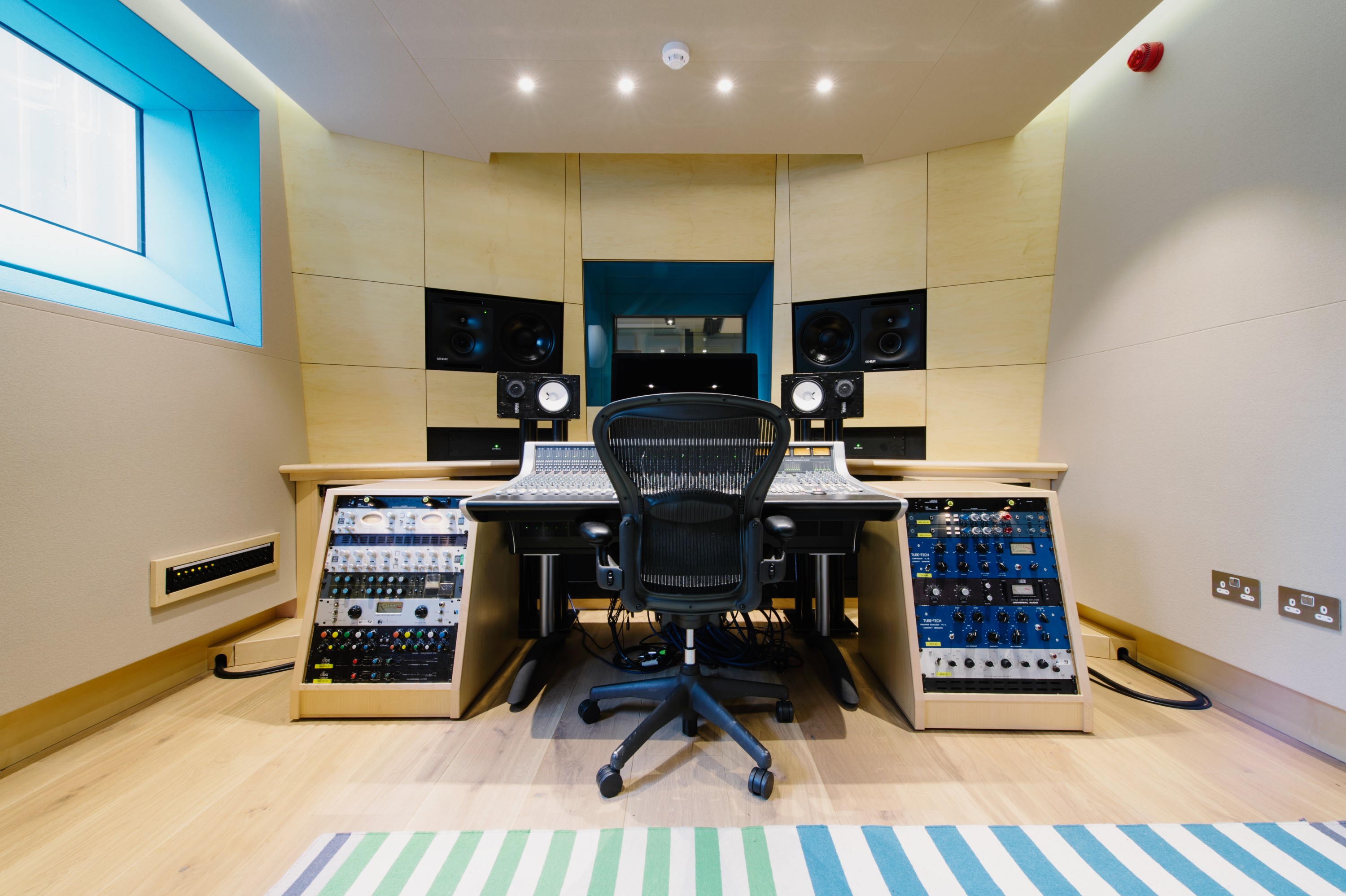 Sarm Music Village is purpose built with incredible equipment and recording spaces
Over the course of the day, SARM Music Village's expert engineers will also pass on decades' worth of experience working with the biggest artists in music through in- depth masterclasses. Later, Point Blank's Ski Oakenfull (Galliano, Incognito) will deconstruct a track from the ZTT catalogue, breaking down the sounds, notes and chords to show you how a track comes together. Finally, Point Blank's Paul Ressell (Faithless, Lana Del Rey) will be giving an insight into the world of sound design and creative composition.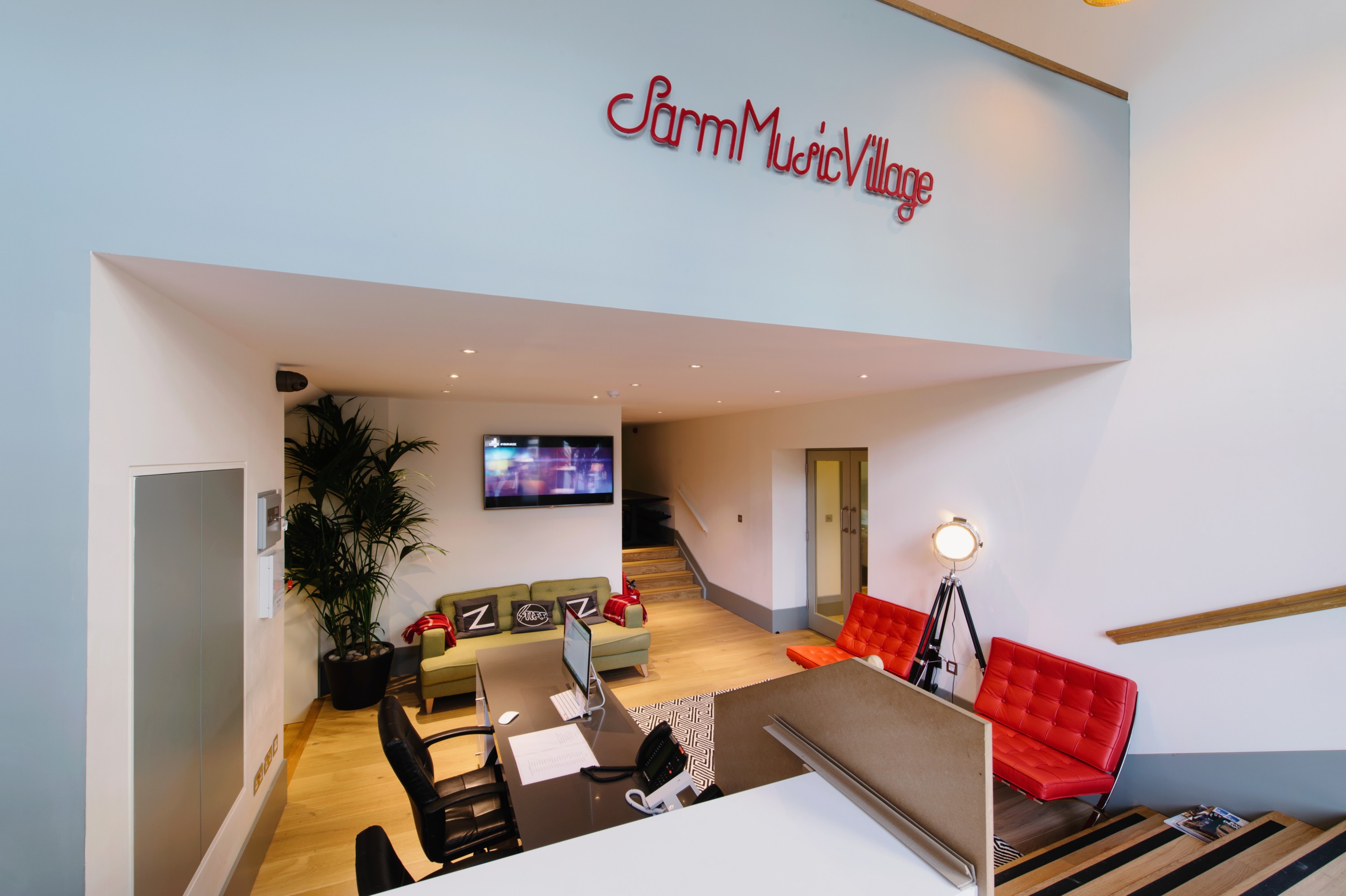 Sarm Music Village on Ladbroke Groove
There'll also be an opportunity for you to ask questions to both Trevor and the SARM Music Village team, hosted by educational innovators Point Blank Music School.
This unique day will give you unprecedented access to the knowledge, people and equipment used in defining modern pop music, as well as offer you the chance to network with like-minded creative across the industry. Don't miss your chance to be a part of it.
(This event is limited to only 50 tickets at £195 on a first come, first served basis)
Sarm Session: Schedule
10.30am: Arrival / Networking / Intro
11am: Recording & Mixing Techniques with Sarm's Engineer – Behind the scenes tips and practices for making the most out of a recording session and getting the best out of a mix.
12pm: Trevor Horn deconstructs Frankie Goes to Hollywood – Relax – Using the original stems, Trevor explores the key elements of this iconic track and gives some insight into the creative and recording process
1pm: Lunch
2pm: Trevor Horn Q&A  
2.45pm: Track Deconstruction: Ski Oakenfull (Incognito, Galliano, Defected) – Point Blank's Ski Oakenfull deconstructs a classic dance track, breaking down its musical formula for success to give you valuable insight into how to develop your own tracks
3:45pm: Creative Workflow: Paul Ressel (Lana Del Rey, Faithless) – Producer and composer Paul Ressel dives into some techniques to make the most of your creative ideas, whether starting completely from scratch or with a working brief.
4.30pm: Finish
This event is just one of the many opportunities our students get to meet and learn from world-famous producers, artists and DJs. With our many masterclasses and former students including MK, Claude Von Stroke, Richie Hawtin, Goldie, Matthew Dear and many more, combined with amazing facilities in our award-winning school, PB is the perfect place to learn your craft. Find out more about our London Music Production & Sound Engineering Complete Master Diploma here.
Register to Access Free Courses, Plugins, Projects, Samples & More
When you register with Point Blank, you access an array of free sounds, plugins, online course samples, access to our social network Plugged In and much more! Simply register below and visit our Free Stuff page to get your hands on a range of exclusive music-making tools and tutorials provided by the team. Fill your boots!