Back in November last year, Point Blank teamed up with the legendary Sarm Music Village to create a day of masterclasses and workshops taking place at their Ladbroke Grove studio complex. This sold-out, 50-capacity event was headlined by a deconstruction of the Frankie Goes to Hollywood classic 'Relax' by its renowned producer, Trevor Horn, who gave the audience an exclusive insight into the story and production process behind the worldwide hit. Point Blank instructors from Point Blank's London school added to the event lineup alongside Sarm engineers to create a very special collaborative event.
On the day, Trevor gave us an intriguing insight into the story of 'Relax', recalling his initial discovery of the track on The Tube, together with its development over the course of the recording and production process. The small crowd were also treated to an intimate Q&A session with Trevor after the masterclass, getting an exclusive lowdown into the process behind some of his most famous hits.
The event also included a track deconstruction of 808 State from Point Blank's Lead Course Developer Ski Oakenfull, together with a session focused on vocal recording and mixing techniques by Sarm engineer Joel Peters (Rihanna, Ellie Goulding). The videos for both these sessions will be coming soon to the Point Blank YouTube channel, so be sure to subscribe to the channel to keep up to date!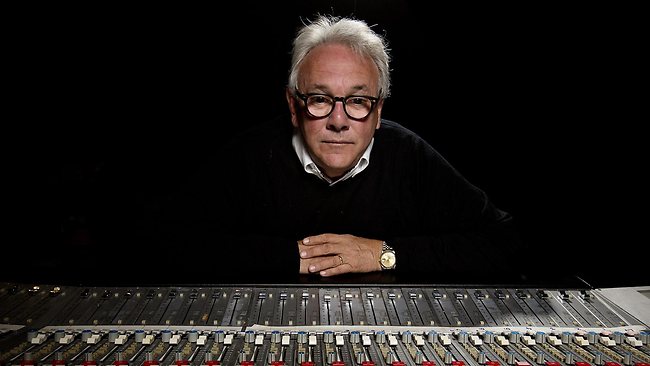 Trevor Horn is one of the most influential producers on the planet, having worked with everyone from Frankie Goes to Hollywood and Grace Jones to Seal, Art of Noise and many more 
Point Blank CEO Rob Cowan kicks off the event at Sarm Studios
Trevor Horn addresses the audience, presenting a deconstruction of Frankie Goes to Hollywood's hit 'Relax'
Sarm Engineer Joel Peters (Rihanna, Ellie Goulding) presents a masterclass on Recording & Mixing techniques
Producer, Composer and Sound Design instructor Paul Ressel dives into some techniques to make the most of your creative ideas
Ski Oakenfull prepares to present a track deconstruction workshop of 808 State's 'Pacific 707'
This event gave attendees the chance to get an exclusive insight into the work of an incredibly well-respected producer, as well as learn production techniques from both our expert instructors and Sarm's talented engineers. This is just one of many industry events Point Blank has been a part of and our students often receive exclusive discounts and opportunities. If you're interested in studying with us, check out our London, LA , Ibiza and online courses. You can contact a course advisor on +4420 7729 4884, or, if you are in the USA, on 323 282 7660. We are currently offering a huge 35% off our online courses until July 17th, so there has never been a better time to enrol!
Register to Access Free Courses, Plugins, Projects, Samples & More
When you register with Point Blank, you access an array of free sounds, plugins, online course samples, access to our social network Plugged In and much more! Simply register below and visit our Free Stuff page to get your hands on a range of exclusive music-making tools and tutorials provided by the team. Fill your boots!