Point Blank always keeps current students and alumni in the loop with all of the best music industry opportunities, so with that said here's our latest student opportunity round-up. All of these student opportunities come exclusively via PB using our extensive network of contacts, so get stuck in! Want loads more opportunities like this? Find out all about our courses right here!
Here are our most recent student opportunities…
Sync opportunity for AM Licensing

Sync agency AM Licensing is on the lookout for tracks to license for usage in major film productions, trailers, advertisements and for use by top artists & companies. They are currently on the lookout for tracks from genres as diverse as Hip-Hop, Trap, Electro, Pop and RnB. This is a fantastic opportunity to have your tracks featured in massive industry productions and is a great way to get into the world of music for sync. For the full list of current opportunities plus details on how to submit, check out the document below.
Oxjam Production Coordinator
Oxjam Hackney Festival is a one-day multi-venue music festival based in London Fields which will be taking place this October. The event is organised entirely by volunteers all in aid of raising money for Oxfam to help end poverty around the world. As Production Coordinator, applicants will need excellent planning and preparation skills, the ability to multi-task, the ability to manage a team and a fair amount of role-specific technical knowledge, preferably including experience of working with sound equipment and some experience of working with venues and bands.
Production Coordinator – key priorities
Ensure all venues are booked and contracts are signed.
Design contingency plans and do necessary risk assessments.
Ensure venue health & safety, emergency access, crowd control, and evacuation procedures are in place.
Ensure all venues have necessary licenses and insurance.
Work with the Fundraising Coordinator to draw up ticketing and money handling procedures.
All venue capacities to be given to Oxjam central team for the ordering of wristbands.
Recruit volunteers for each venue.
Ensure venue addresses, access and opening times are given to all acts and volunteers.
Ensure venue PA and lighting systems are confirmed and confirm if the venue backline is provided.
Ensure all artist equipment requirements, sound check and on-stage times are agreed and distributed.
Ensure all hire equipment is agreed and ordered.
Ensure parking and equipment access is agreed and distributed
The ideal candidate will have the following:
A practical mind and ability to work under pressure
A love for music and events
Good organisational skills and attention to detail
Experience in organising production for events
Good leadership skills
Ability to work well with a team
Contacts within the music production industry is a bonus
All roles for Oxjam Hackney are volunteer positions and therefore will not be paid and expenses will not be covered. However, you will be given the flexibility to work in a creative way to contribute to the festival and help end poverty around the globe.
This is a part-time role and will need up to 10 hours a week until 1st October 2017, when Oxjam will be holding the festival – applicants will need to be free on this day to work in all the venues and ensure things are running smoothly. The work will be a mixture of working from home and in your own time, and meeting with venue managers to work with them. Applicants will be required to meet with the Oxjam Hackney team from time to time as and when meetings are arranged.
This is a wonderful opportunity for those studying music production and events and will be a great experience to help build your CV. If you are interested, contact Alix at oxjamhackneyfestival@gmail.com.
Fred P Remix Competition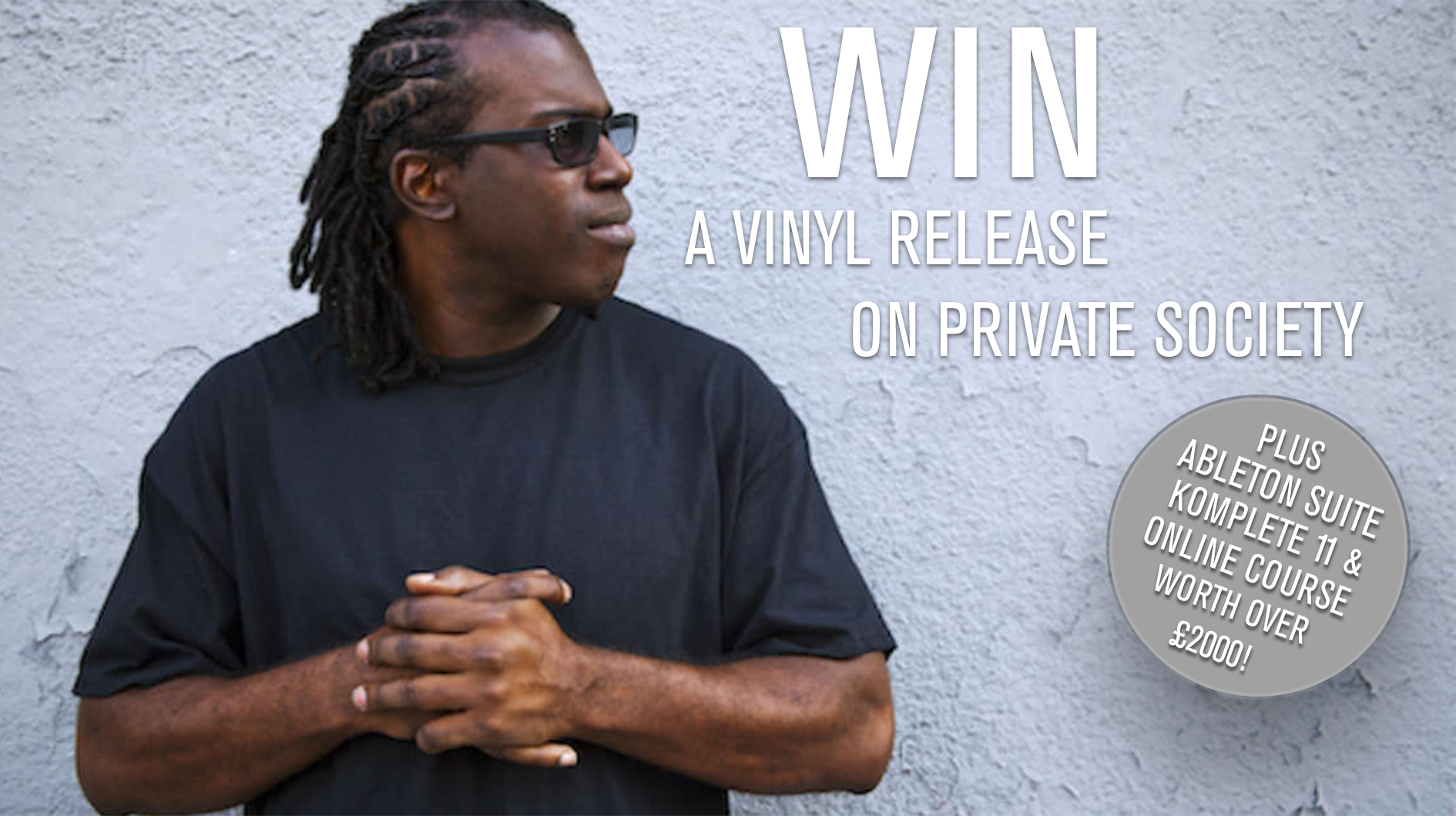 We are running a remix competition for the track featured below, with the winner getting a vinyl release on Fred P's new label Private Society as well as a copy of Ableton Suite and Komplete 11. The deadline for the competition is the 31st July. See below for details on how to enter.
How to enter
1. Download the stems – note, you must register with Point Blank in order to access the stems.
2. Create a remix, completely open in terms of genre – entries will be judged on their quality and originality!
3. Upload your track to SoundCloud and submit the track via the Tracks channel of Plugged In – Point Blank's social network for producers and DJs – before midnight on 31st July. Please ensure the track title includes 'Fred P Remix Competition'.
Please note:
We are happy to advertise roles and work experience which help students obtain the sort of experience you may need to gain a job in the music industry or to further your career in the music industry.  We interpret this broadly. However, we are not an employment agency and we take no responsibility for the terms upon which positions are advertised, nor the conditions which apply to any such positions or opportunity.  As such you should satisfy yourself that the terms offered are acceptable when considering any role advertised.
 Register to Access Free Courses, Plugins, Projects, Samples & More
When you register with Point Blank, you access an array of free sounds, plugins, online course samples, access to our social network Plugged In and much more! Simply register below and visit our Free Stuff page to get your hands on a range of exclusive music-making tools and tutorials provided by the team. Fill your boots!