Here at Point Blank, we pride ourselves on the success of our students. We're spoiled with great choices when it comes to alumni success stories and that's why we publish a monthly Student Success feature. For this installment, we are shining a spotlight on a certain Point Blank alum you may be familiar with: internationally-touring DJ/producer extraordinaire, Dead-Tones.
If you're interested in learning the ins and outs of music with Point Blank, we're currently offering 25% off our selected online and LA courses until 9th November. So, be sure to sign up before this offer ends using the codes ONLINE25 and LA25.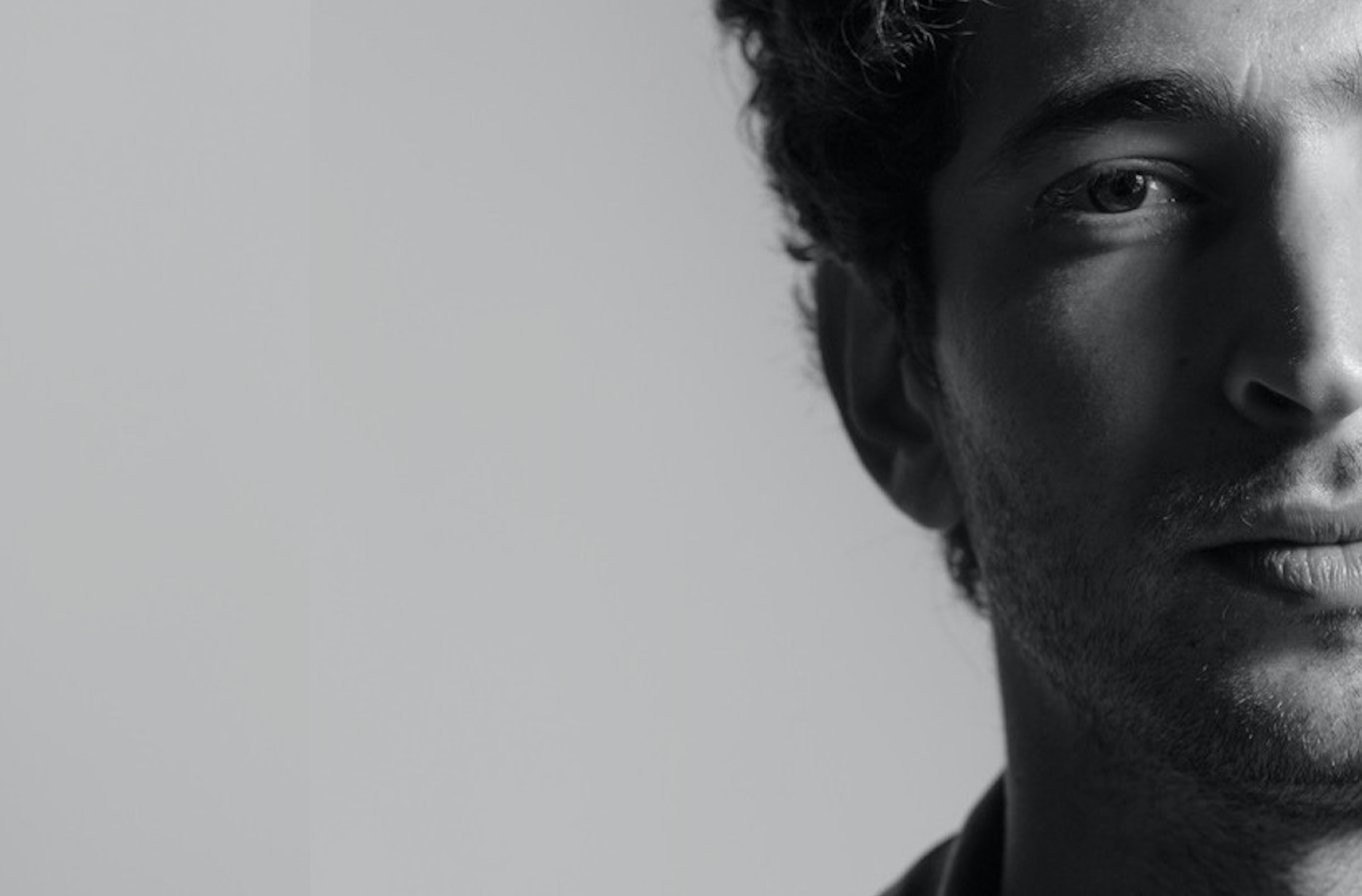 Kamel Omais aka Dead-Tones received his Music Production Certificate at Point Blank Los Angeles, where he was mentored by Sweatson Klank. He then went on to achieve some brilliant successes at a young age, such as being resident DJ at Rumors in Ibiza, touring the world, releasing his music on dozens of labels such as All Day I Dream, Motek, and Kindisch, and tour managing for Guy Gerber. We caught up with Dead-Tones recently and interviewed him about how Point Blank was pivotal in propelling his career forward. Check out what he had to say below.
You were born and raised on the African continent, in Abidjan, Côte d'Ivoire. How did that shape your musical development?
That's something that I feel extremely lucky about. I didn't grow up on the classics, but more on local music which I'm sure you know is all about crazy polyrhythms. There is something so powerful about that raw energy. The person you are, where you are, and what you listen to definitely defines your sound. I couldn't tell you exactly how coming from Abidjan influenced me, but I certainly lean towards a more raw, percussive sound, and the various percussion instruments from West and Central Africa really resonate well with me.
You go by the moniker Dead-Tones. How did the name come about?
People are often confused by my name, especially when I start spinning disco! But there is nothing dark or morbid about its meaning. I've always been fascinated by how warm '70s or '80s music sounded, and always wished I was born 20 years earlier to be honest. As musical tools and instruments evolved and the music got digitized those "tones" started to sound thinner. Everything played on big radio now is highly cleaned up and immaculate, and for me music needs to bleed, to be imperfect. So, it's Dead-Tones as in "tones from the past," if that makes sense.
Your music boasts a wide variety of influences including reggae, dance, house, techno, jazz, etc. Which artists have inspired you most in your career?
I grew up on Fairuz, Bob Marley, and an enormous collection of reggae music throughout the years. There was this band called Groundation from California, and I actually became obsessed with their sound because of the jazz scales they would implement in a reggae context, and the quality of their production. But as my taste started to mature and I started producing more music, I leaned toward synth-based music, house music, and jazz. I am still obsessed with artists like Tangerine Dream, Air, and Mulatu Astake. I recently discovered a band called Khruangbin, and I absolutely love their sound.
Sweatson Klank (Tom Wilson) was your mentor when you studied at Point Blank. How did he help shape your development as a producer?
Oh man, I don't even know where to start! I owe Tom so much. Coming from a non-musical background, I had always focused on the technical side of music (programming, mixing, etc) because I felt like it was my strength, my edge — I was making music with my ego. But Tom stresses the concept of "less is more" — and he and I still to this day go to war on that topic! He taught me to think of my music as a whole, to step back and listen, to not focus for too long on elements that no one will care about in the end. He also introduced me to sampling, which I have extensively incorporated in my music. Tom and I still try to gather once a month and create sound libraries to share and use. I'm lucky enough to have continued access to his collection, his knowledge, and his talent. I can't put it into words how valuable that is for me! Even more than that, Tom gave me much needed support over the years, as a great friend. As you know, being a DJ and a producer can result in huge ups and downs sometimes, dealing with rejection, self-doubt, pressure from society, etc. "The artist's life." Sometimes you have to step back from the whole "rat race to glory" and remember why you're making music in the first place. Tom helped me clarify that.
After Point Blank, you were a resident DJ at Rumors in Ibiza for two years. How did you land such a great gig?
I actually owe the Rumors gig to you guys at Point Blank! Guy Gerber's management reached out to Point Blank with a studio assistant opportunity as he was working on some new music. Sweatson Klank passed it along to me, as I was one of the few analog gearheads in the class and I already had quite the respect for Guy's music. An interview led to an internship which led to sponsorship of my visa as his tour manager, and we got close over the years. Guy didn't know what kind of music I was making for several months. One day, he let me use the studio while he was taking a break, and when he came back down the stairs he was bopping his head and digging the groove. He was pleasantly surprised that I was writing house music. He needed help in Ibiza for the summer season, and so he offered me the Rumors residency and the chance to travel around, which I am so grateful for!
After falling in with Guy Gerber, what was it like to tour the world with him?
First of all, I have to thank Guy again. He never owed me anything, and he always tried to put me a little bit more "on the map" as long as I was putting in the hard work too. The Ibiza summers and the European and US tours taught me so much. It's one thing to want to be a touring DJ, and another thing altogether to be fully trained up for it and actually do it. It is FAR from being an easy life no matter how much you enjoy music, but it is beyond rewarding. I am grateful to have experienced it personally. I got to make great contacts, met so many wonderful people, recorded at the greatest studios on all the greatest gear, and organized sessions for so many amazing artists. I got to be a sound tech at some of the most prestigious venues in the world, such as the Hollywood Bowl and Webster Hall. I played alongside some of my biggest influences, and most importantly I made some lifelong friends along the way. Timing is key in anyone's career. I feel blessed to have been able to seize this opportunity when it arose for me.
You've lived in Paris, Beirut, and Los Angeles, and you've performed in clubs and festivals all over the world including Lightning in a Bottle, Art Basel Miami, Marvelous Island, etc. What are some of your favorite cities for music, and why?
That is a tough question! The reaction to the music is different everywhere, but I think Europe and Mexico are my favourite crowds. When you are first establishing yourself as an underground DJ, you also have to please crowds and adapt because — let's face it — they are the reason you're there. I love Europe for their technical appreciation, and Mexico for the warmth of their crowds and the love you receive back behind the decks.
You've released your music on several great labels including All Day I Dream, Motek, Kindisch, and many more. What's your best advice for a young producer who wants to secure label releases for their music?
Something that I always tell my students is: Experiment and find your own sound! If your music doesn't really fit anywhere, but you are confident that it sounds good, then learn to deal with rejection and keep plugging away. It doesn't mean you aren't good enough, only that you are different and unique, which is a great thing. I love labels like R&S Records, who refuse to let themselves be defined by any specific sound; their only defining factor is the consistent quality of the music they release. At the end of the day, ask yourself: Why am I doing this? What does it do for me on an emotional level? On a financial level? Can I (and do I want to) compromise on my sound? If so, how so? How far can I go towards copying a formula that works without compromising my artistic integrity? The industry is changing, especially during the pandemic, and one thing I've learned from the absence of dancefloors lately is to go back to whatever music fills my soul with joy and reflects my present emotions. Don't make music with a label in mind. Don't restrict your ideas in conventional ways. I really hope that helps!
You love collecting analog equipment. What are some of your favorite pieces in your arsenal?
I have a Vermona filter which I run other analog gear and digital devices through. It makes everything sound fat, in-your-face, and gritty! My API preamps are also essential in my arsenal. It's one thing to have good gear, and another to have the right tools to record it properly, which is why I always say: get your monitoring system and preamps in order first! The Roland Juno-60 will always be the love of my life — I love to use my TR-8 rimshot to trigger its arpeggiator. It is such a simple and versatile synth that was used on so many amazing records. Also, my MPC-1000. It's a nightmare to program, but I'll sequence or record through it to get that gritty 16-bit magic. It really makes snares pop! Lastly, my guitar pedals: they can give any synthesizer you are bored of a completely new life. I just purchased a KORG SSD-3000 and an Eventide Space Reverb and I am having so much fun with them.
You've released a lot of music! What are the top 3 tracks you'd direct new listeners to first?
Another really tough question! My favorites change from day-to-day, and I actually am super proud of my upcoming release on Sweatson Klank's label, it's quite different from what I usually do! But today I'd say my top 3 are:
1. "For The World To Know About" (Bar 25)
2. "Pretty Little Lies" (My recent track with Squire on Lee Burridge's All Day I Dream imprint)
3. "Distant Voyage" (Bar 25)
What's up next for Dead-Tones?
2020 hasn't been easy for anyone, but I am taking this as an opportunity to let myself grow into multiple different genres, and stay creative. I'm working on my music theory, collecting records, and sampling them. We need to adapt to this new world in order to sustain ourselves as artists! I truly hope we can all get back to doing what we love soon.
Socials: Facebook  / Instagram / SoundCloud / Mixcloud
Successes such as these are common among our students and alumni. We can teach you how to DJ like the best of them at any of our schools. If you'd like to learn how to produce, then we can build your skills from the ground up with our range of Master Diplomas. For more information, you can contact us here.
Register to Access Free Courses, Plugins, Projects, Samples & More
When you register with Point Blank, you access an array of free sounds, plugins, online course samples and much more! Simply register below and visit our Free Stuff page to get your hands on a range of exclusive music-making tools and tutorials provided by the team. Fill your boots!
Register