Here at Point Blank, we pride ourselves on the success of our students. We're spoilt for choice when it comes to success stories and that's why we publish a monthly Student Success feature. For this instalment, we are shining a spotlight on a certain Point Blank alumni you may be familiar with. The EDM duo, Cat Dealers, studied at Point Blank Music School in London and have since gone on to reach some incredible heights.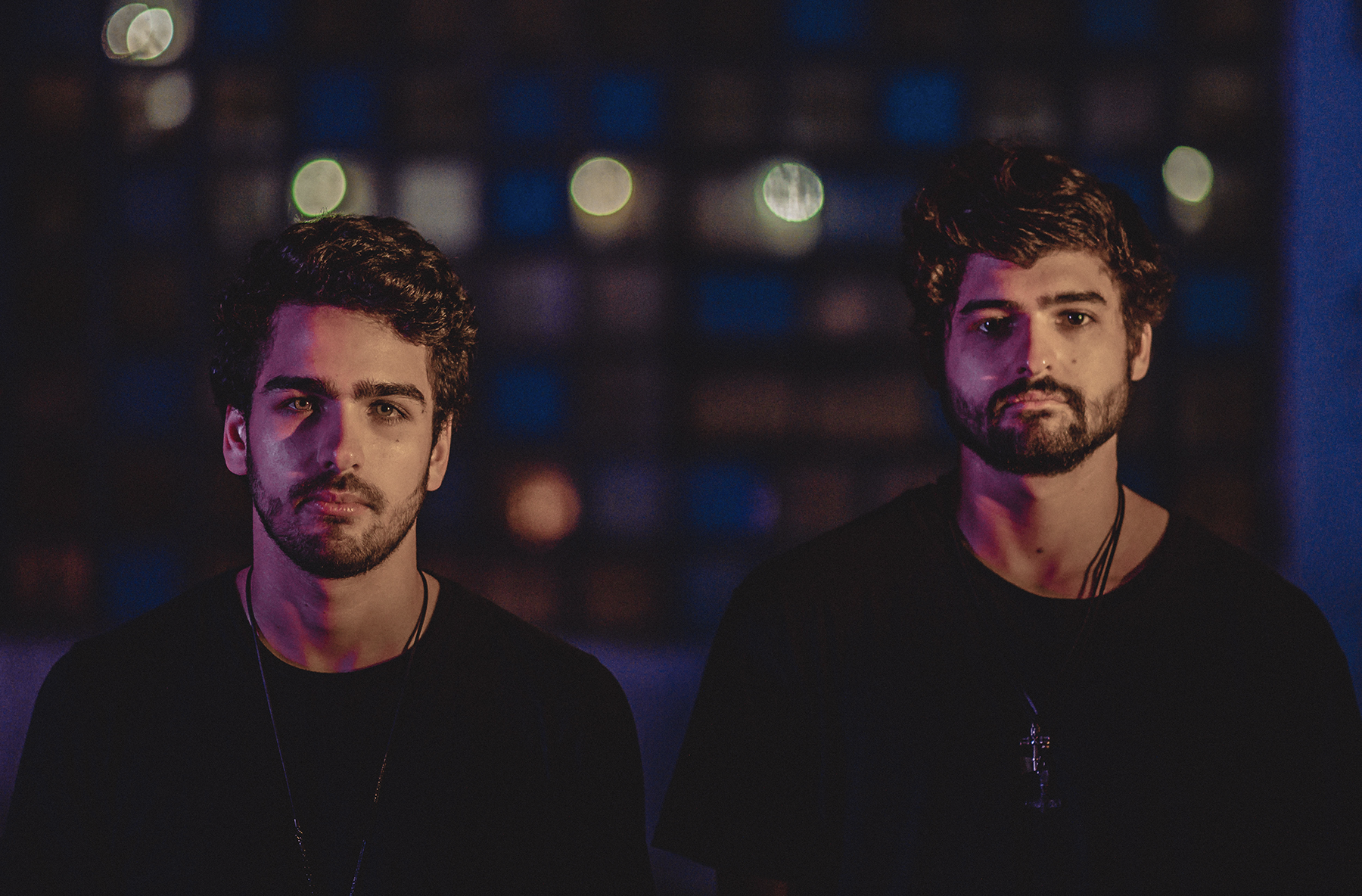 Electronic DJ/producer duo, Cat Dealers, have made a name for themselves through their electrifying party anthems and big stage performances. The Brazillian brothers Lugui and Pedrão are former Point Blank Music School students and have since gone on rack up hundreds of millions of streams on their tracks as well as travel the globe DJing in venues in the USA, China, Japan, South Korea, Mexico, Australia, Ireland, Thailand, Italy and Spain where they opened for David Guetta at the Medusa Festival 2018. At the end of 2018, Cat Dealers had secured a feature in Forbes' 30 Under 30, which highlights promising young Brazilians in many areas, and were voted number 48 in the Top 100 of the world's biggest DJs by British magazine DJ Mag. We caught up with Cat Dealers to talk about their creative process, touring the world and of course, their time studying with us at Point Blank Music School. If you'd like to learn how to spin records like a pro or produce killer beats, we offer courses in Music Production & Sound Engineering and DJing.
Hey guys, for those out there who aren't familiar with you, could you tell us a little bit about Cat Dealers?

Sure! We are Lugui and Pedrão. We are brothers from Rio de Janeiro, Brazil, and we're the guys behind the electronic music duo, Cat Dealers. We started the project back in 2016 and haven't stopped since. We're best known for the tracks 'Your Body (Remix)', 'Sunshine', 'Gone Too Long' and 'Colours and Lights' and we're currently at number #46 in DJ Mag Top 100 DJs.
We noticed you'd just finished your first official big European tour – congratulations! Was there a show/place that particularly stood out to you?

We had an amazing time during the tour. We played at some really awesome festivals to some really big crowds – it was an incredible experience. Everything went great. It was really cool to play in so many different places and get to know how things work in all of them – so there wasn't a particular one that stood out. We can't wait to come back and play in even more countries.
For the students of Point Blank, could you tell us a little bit about your creative process? How do you go about producing a Cat Dealers track? Are there any plugins/VSTs you'd like to shout out?
We actually don't have just one creative process, it depends on the track. Sometimes we are inspired and everything goes super fast and sometimes we have to work a bit more on the ideas. We normally start with the breakdown cause we feel we are better at melodies than drops but, however, we do have a bunch of tracks that we created by starting off with the drop. We usually use Nexus and Serum to find the sounds we want to use and then do a bunch of processing on them. We also always look for good samples to work with. A great tool for producers who need complete sample packs are the KSHMR sample pack series, but be careful, the sounds have been used in a lot of tracks. Make sure you keep it original.
You just dropped the video for 'REWIND' with MAKJ and Caelu – how did the track come together?

MAKJ sent us a message and we got super excited because we had been following him since we started out. So, we began by sending each other some ideas back and forth until eventually, MAKJ sent us the guitar riff and we loved it. We sent it to Caelu and he wrote the lyrics for the track. We thought it fitted perfectly with the riff and after that everything happened super fast until the track was finished.
How did you discover Point Blank Music School?
When we decided we wanted to be DJs and Producers for a living we started to search out courses and schools where we could learn more about DJing and Music Production. Lugui wanted to study outside of Brazil so he could experience living in another place. We started searching where he could go and we found out about Point Blank London.
Could you tell us a little bit about your time studying at Point Blank in London? Was there a specific part that really stood out to you and was particularly useful?

When Lugui went to PB, we were not even looking for production classes, so he went to PB to do a DJ class and he loved it. While he was there he met a Portuguese guy who worked at the school who was a producer and he started to teach Lugui how to produce. Everything was super useful since he was learning how to actually use CDJs as well as produce music he wanted to play. The whole experience was amazing.
What advice would you give to a beginner looking to break into the mainstream EDM circuit?
Don't give up and have a critical sense. In the beginning, you will probably feel like nothing is going to work out, but that's super normal. If you keep pushing it sooner or later it will happen. Of course, it doesn't depend 100% on you, but you have to work 24/7 to make it happen. Critical sense is also very important. Compare your stuff with your references and only show it to the world when you feel it could be played live in between your reference's tracks.
What's in the Pipeline? Do you have any upcoming projects you can tell us about?

We're working on some new tracks but right now we're really focused on our tour. We just came back from our sixth time in China and next month we'll begin our summer tour in Brazil.
What's your favourite breed of cat?

We don't have a favourite breed. Actually all of our cats are adopted, so most of them are street cats. We're really pro-adoption over buying a pet.
Socials: Facebook / Twitter / Instagram / SoundCloud 
Successes such as these are common among our students and alumni. We can teach you how to DJ like the best of them at any of our schools. If you'd like to learn how to produce, then we can build your skills from the ground up with our range of degree programmes, including the BA (Hons) in Music Production and DJ Practice.  For more information, you can contact us here.
Register to Access Free Courses, Plugins, Projects, Samples & More
If you register with Point Blank, you can access an array of free sounds, plugins, online course samples and much more! Simply register below and visit our Free Stuff page to get your hands on a range of exclusive music-making tools and tutorials provided by the team. Fill your boots!