Point Blank is always filled to the brim of talented students who are equally hard-working and driven to succeed in the music industry. We had the pleasure of chatting with one of our gifted Music Production and DJ Performance degree students, Katie Anderson, who has secured an internship at Rinse FM, a prominent player in the UK music industry. Katie's attended the Rinse FM open day last month and has since received this highly sought-after opportunity.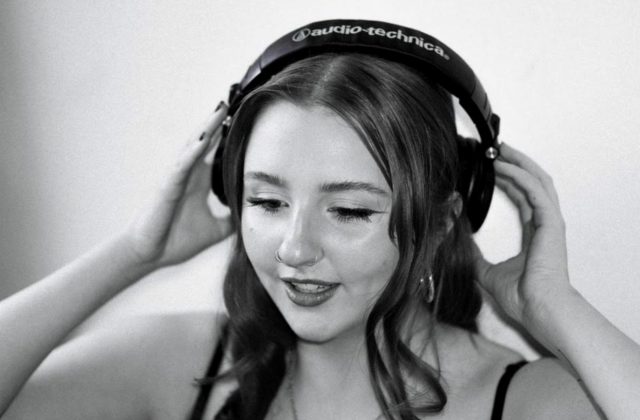 Rinse FM is a London-based community radio station that promotes underground music genres like garage, grime, dubstep, house, jungle, and UK funky. Founded in 1994 as a pirate radio station, it was awarded a broadcast license in 2010 and is now a well-respected independent station. It has been credited with providing first exposure to grime artists Dizzee Rascal and Wiley, and later became a home for dubstep DJs such as Skream, Kode9, and DJ Oneman. Many successful radio professionals, including Rinse FM DJs and producers, have attributed their careers to Point Blank's radio, audio and broadcasting degree course, which has played a pivotal role in their success.

Point Blank's successful alumni, such as Monki and Gemma Cairney, have benefited from our curriculum's modules in presenting and radio & audio branding. The presenting module develops students' practical and creative skills to present various types of shows and programs, including conducting interviews and producing demos. The radio and audio branding module equips students with the knowledge and expertise to produce sonic imaging, trails, and adverts for radio and audio. Our students' success extends beyond radio, with graduates producing podcasts for major companies such as Netflix, Sony, Universal, and Acast. To join them, enroll in one of our degree courses here.
In an interview with Katie, she shared insights into her experience and plans for the internship. Here's a look into our conversation:
How did you hear about the opportunity?
"I found out through the newsletter. Places were limited, so we were asked to choose one of the two-time slots."
What was it about this particular opportunity that made you apply?
"Inspired by my aunt, I've always had an interest in radio. It's a career that opens doors. You get to know people; it's varied. It also allows me to combine my skills in production and DJing."
The workshop lasted two hours. What were some of the highlights?
"I learned so much. For example, I learned about the software uses, how to create playlists, and general stuff around the studio. But the highlight for me was meeting the DJ that started the Boiler Room. Also, just learning how simple it is made me realize that this is a viable career I could go into."
How exciting! You bagged yourself an internship as an assistant. How did that come about?
"The process was quite easy. You had to sign up by completing a form. I was then invited to attend a 15-min interview. The thing that stuck out for me was that they were hiring people based on how enthusiastic they are about music, not on experience."
What are you hoping to learn as part of your internship?
"For the most part, we'll be shadowing various members of staff. But I'm looking forward to creating stories for Instagram, editing radio shows, and uploading content to the website. The staff are really friendly, and the atmosphere is buzzy. I'm going to be able to learn so much."
What advice would you give to students about looking for opportunities?
"The newsletter is a great place to find opportunities. But it's essential to apply. There will always be someone who can lead you to your next job role."
Katie is currently studying on our music production and DJ performance degree course, and her success is a testament to the quality of education and opportunities that Point Blank provides. We are incredibly proud of Katie's achievement and excited to see where this opportunity takes her in her career.
At Point Blank, we foster a community of like-minded individuals, providing our students with the resources, connections, and guidance they need to succeed. Our students consistently achieve success in their respective fields, and if you are interested in pursuing a career in music or audio, enrolling in one of our cutting-edge degree courses may be the perfect next step for you. You can find out more about what we offer here.
Register to Access Free Courses, Plugins, Projects, Samples & More
When you register with Point Blank, you access an array of free sounds, plugins, online course samples and much more! Simply register below and visit our Free Stuff page to get your hands on a range of exclusive music-making tools and tutorials provided by the team. Fill your boots!