Welcome back to another edition of Point Blank Student Success. This month we spoke to DUX about his recent release on Spinnin' Records, Lens about how she hooked up with Hospital Records and Pedro Melim AKA Wind Noise about his collaborations with brother Kickdrum and their newest release on Revealed Recordings. We compile these every month showcasing students that have studied with us for any length of time at any of our locations: London, Los Angeles, Ibiza, Mumbai, and Online. Read on below to learn about these musician's previous experiences at Point Blank and the exciting projects they have in the pipeline.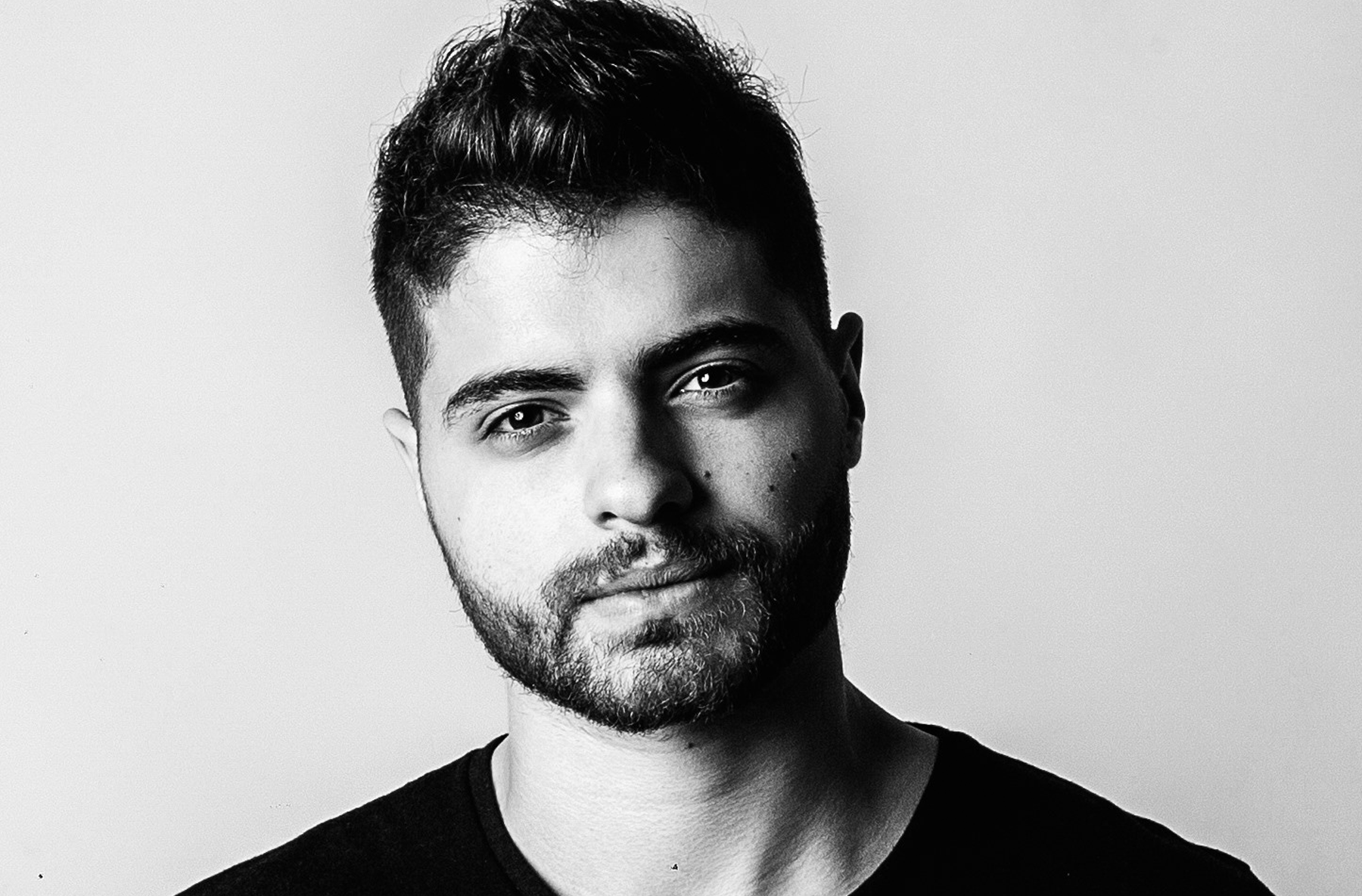 ---
Brazillian DJ/Producer DUX has been making waves in the EDM scene with a number of his catchy club tracks. He mixes elements from house music with EDM, pop and indie to create all-around feel-good anthems. He released on the gigantic Spinnin' Records with his track 'Hold On (feat. Giulia Be) and racked up millions of streams on Spotify alone. We caught up with DUX, to find out what he's been up to since studying with us at Point Blank.
---
You've racked up a really impressive amount of streams on Spotify – congratulations! How long have you been making music / what was your experience in music before studying with us? What inspires you?
Thank you! My experience in music goes back to when I was in school, about 12 years old, and wanted to be in a rock band. I was really into alternative rock/punk rock bands so I started playing the guitar, but never really got serious about that. When I was about 15, I started to listen to some electronic music on the internet and that was really the start for me. I got really hooked on it and started searching online for videos and software. When I turned 18, I started to hang out lots in night clubs, becoming even more obsessed with electronic music – this was around 2009/2010 and EDM music was at its peak. That's when I started DJing at some house parties my friends would throw. After that, I started attending College, majoring in engineering. I never really enjoyed engineering school and most of my College experience was related to connecting with people who were already in the entertainment business. That's when I started to perform at the biggest night clubs in my city, Belo Horizonte.
I think that my biggest inspiration – and also motivation – is to constantly challenge myself. I always want to become a better producer and composer. I write the lyrics to all of my original work, sometimes by myself and sometimes collaborating with singers and other songwriters. My main goal is to always become a better professional and to influence people's lives through my music. I can safely say that what really drives me is the desire to consolidate my own musical identity, and with that make a difference in the audience's life, as much as some EDM icons like Avicii, Swedish House Mafia and Calvin Harris influenced me in my journey.
I saw you just released a new track with Spinnin' Records. How did you hook up with the label?
Yeah! Releasing a track with Spinnin' Records, a label with which some of my main influences have released, was like a dream come true. I heard through some friends that Spinnin' was open to check out original tracks from Brazillian producers and I was just about the finish my track 'Hold On'. So, I talked about it with my booking agency and they got me in touch with the label. I showed them the track and they really loved it. We started to arrange a release date right away. I think that the timing of it was just right because I had just finished this track and it was aligned with what Spinnin was looking for.
How did the track come together?
It started out pretty much as all of my tracks: I had an idea for the hook and started producing the first draft without having a name for it or the lyrics. That's when I got in touch with the singer, Giulia Be, through a mutual friend. I listened to some of her work and thought she would be perfect for what I wanted the track to be. I then showed her what I had already worked on and she got on board right away. So we arranged a session in a friends' studio in Rio to start working together on the track. By the end of the day, we had the full lyrics written and were able to record the vocals. We really clicked on this track, so she didn't really have any trouble to get the idea of what I wanted for the song, it all happened very naturally. Her vocals and the lyrics were a perfect fit for what I already had produced. After that, I spent almost two months going back and forth with different ideas for the drop, trying to get it just right. Since her vocals had fit right in, I really wanted to build the drop around it. After some hard work and some sleepless nights at the studio, I was finally satisfied with the final result. That's when the Spinnin' Records window presented itself, and the timing of it couldn't have been any better.
Could you tell me how you discovered Point Blank?
As I said above, music was always a big part of my life. When I started to DJ at some of the most prestigious night clubs at my hometown I became really obsessed about it. Despite my family's desires, I decided I wanted to drop out of engineering school and really pursue my dream – which was (and still is) producing music. I knew that if I wanted to achieve my goals I had to be around the best. I also knew that the only way to show my family that I was really serious about music and that it wasn't just a hobby or a "phase" was to fully dedicate to it. That's when I started to search online for music schools around the world and found out about Point Blank. At first, it was kind of hard to convince my folks to help me out on this dream. My father is an engineer and my mother's an architect. I was in my early 20's and couldn't really afford to move to London on my own. But, after that first struggle, I managed to convince them and get the support I needed to go abroad and pursue my music dream. My grandparents – who are very conservative, especially about professions and careers – to my surprise, were who really supported me.
Were there any things in particular that really stood out in your memory from studying here – this could be a technique you learned? A module? A lecturer? Something that has helped with building your career?
It is a tough question, since the whole time I spent in the UK was very special and definitely a turning point in my life, not only professionally. I went to Point Blank because I wanted to learn from the best and to be surrounded by the best and I can safely say that I wasn't even a little bit disappointed. At first, I was just amazed to have such excellent lecturers, mentors, and classmates. I couldn't even believe that I would be so passionate about studying something in my life. As I stated before, formal education never really got a hold on me and the school system in Brazil doesn't really stimulate any creative work. So, in the first couple of weeks, I was just amazed by everything, kind of like a little kid going to Disney World for the first time.
Also, the fact that I was all alone in a whole different county, where at first I knew no one, with a different language and a different culture, helped me to really dive in the experience. The whole time I spent in London was to focus on my music and to pursue my dream. I made a lot of friends at Point Blank with whom I'm still in touch to this day, especially Pedro Guedes, who is also a Brazillian musician and composer. We have worked together on a lot of projects, including most of my own tracks. When I first got to Point Blank, I had a lot of DJing skills, but my musical producing techniques were pretty basic, to be honest. But, since I joined the diploma course, I had the opportunity to learn from the best teachers in each field.
I really got into Sound Design and songwriting. If I had to point out one class or lecturer as a one that stood out, I would say it was my Music Composition class, lectured by Linton Bennet. I learned a lot from him as a professor and also from his own life experiences that he shared with us. My career as a music producer only started 6 months after a finished the diploma course at Point Blank when I released my first single. So yeah, I don't think Point Blank simply "helped" me build my career; it sure had a fundamental role in it.
What's in the pipeline for DUX?
I have been working non stop in a lot of original songs for the past couple of years. I think that I finally reached where I wanted to get with them, so my main goal for 2019 is to release all of it. I am really excited about it and happy with the results and I can promise you're going to be hearing a lot more from me from now on.
Socials: Facebook / Twitter / SoundCloud / Instagram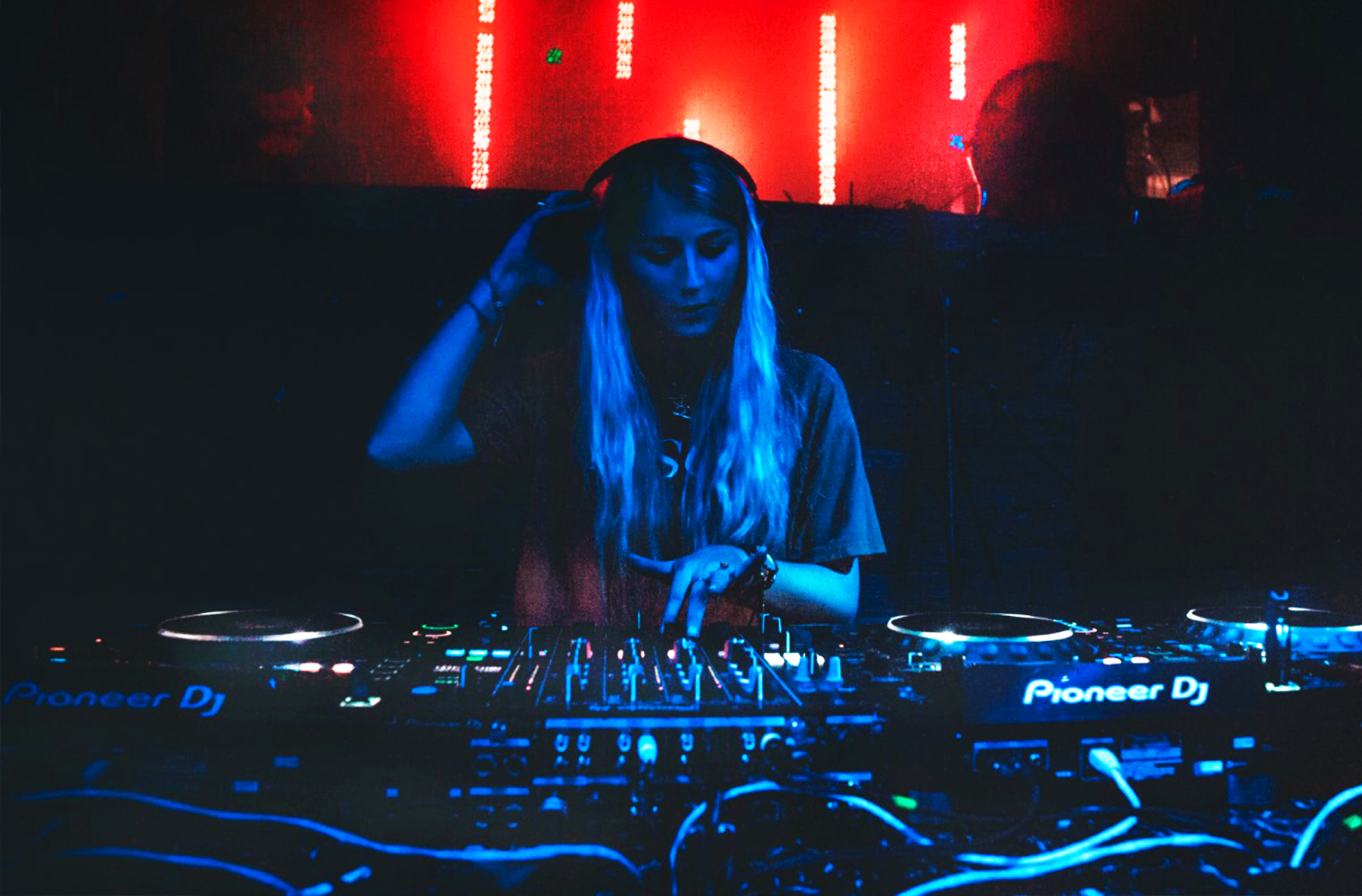 ---
Point Blank alumni, Ellen Lewin AKA Lens, has been busy working with Hospital Records' talent agency since graduating from our London school. She's a talented DJ who's a regular on the Hospitality lineups playing alongside the likes of London Elektricity, DJ Hazard, Dillinja, Fabio, Logistics, Danny Byrd and more and she's just getting started. Read on below to find out how she hooked up with the label and what she got up to whilst studying at Point Blank.
---
We saw you've been working with Hospital Records – congratulations! Could you tell us how you hooked up with the label and what you've been working on with them?

Thank you. It's still pretty surreal for me! I went to a rave in London and met one of the Hospital interns who gave me tips on how to apply. A month into interning a job came up for their Booking agency Clinic Talent which I applied for and managed to get. I'm an agency assistant and work alongside Chris Blu Mar Ten who's training me up to become an agent.
I noticed you've been on a number of lineups with a lot of the Hospital crew. Do you have any musical projects in the works with them as well as DJing?

When I started at Point Blank in Sept 2017 I was a complete beginner in production. I'm still very much in the learning process but when I'm ready I'll definitely reach out to the Hospital team for advice. They've been very supportive and gave me the opportunity to become their resident after I bombarded them with mixes.
Did you have a musical history prior to attending Point Blank?

One of my biggest regrets was not learning an instrument when I was younger, so I'm trying to get into it now. I learnt how to scratch from a young age and have been DJing for a while now.
Can you tell me how you discovered Point Blank?

I knew I wanted to move to London and learn production so I did some research and asked around, everyone recommended Point Blank!
Were there any things in particular that really stood out in your memory from studying here – this could be a technique you learned? A module? A lecturer?

Music Composition with Christian was one of my favourite modules. It was battle of the genres… and characters! It was really interesting and made me listen to all types of music even if it's not my thing. I loved remix class as well. However, remixing Michael Jackson to 174 bpm was not one of my finest moments!
What's in the pipeline?
To get tunes out is my no.1 goal at the moment and continue Djing as much as possible.
Socials: Facebook / Twitter / SoundCloud / Instagram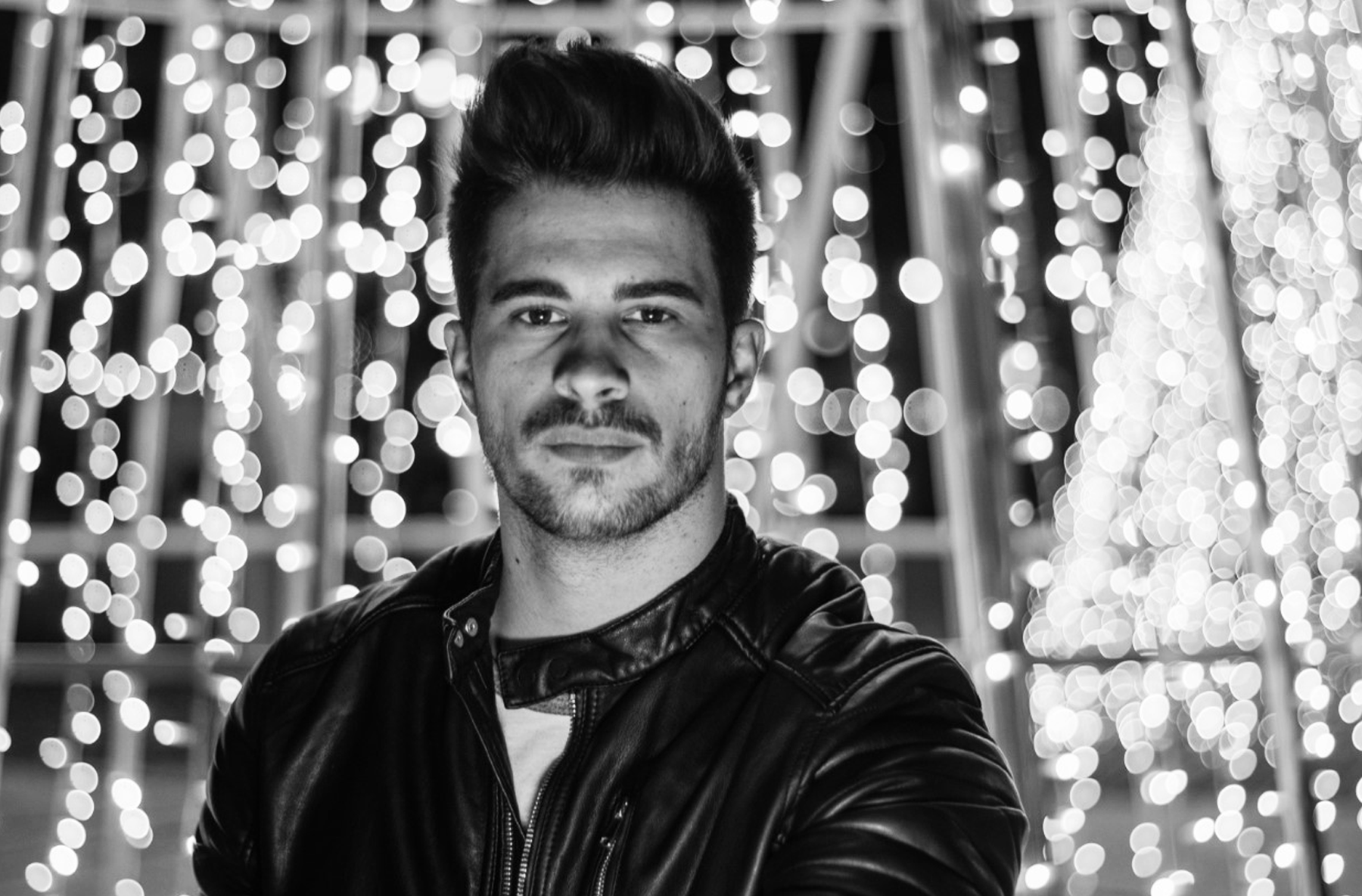 ---
Portuguese Producer Wind Noise is known for his churning electronic tracks which are designed to send big club rooms into a frenzy. His recent collaboration with producer brother, Kickdrum, was released on Hardwell's label, Revealed Recordings and sees the pair blending 70s funk and blistering basslines. Now based in London he's continuing to work on his production and develop his style whilst branching out into the world of DJing.
---
We saw you released with Hardwell's label, Revealed Recordings, earlier this month. Congratulations! How did you hook up with the label?
Thank you once again! My brother (Kickdrum) and I already attempted to send other tracks to Revealed Records before, but unfortunately with no success. We then sent our track 'Loco Funk', which we believe is of a higher quality with better production and mixing, and they loved it. The elements used on the production of this track, like funky guitars and bass vibe blended with the electronic synths sounds, is still an unusual combination in the music industry so that's what made it stand out. That's why I think we caught Revealed Recordings attention.
'Loco Funk' is a massive song! How did the track come together?
I'm still impressed by the support the track got as well as the number of streams and listeners on Spotify and Youtube. However, we're still promoting the track to reach a bigger and wider amount of listeners. A year ago, I was listening to some 70's funk music at the same time I was chatting with my brother on a video call and he asked me why I was listening to that. I said that I randomly clicked on a link that redirected me to that track. So, inspired by that moment, we thought we could use this inspiration for a new track. Plus, these days, mixing different genres of music it's trendy and becoming more and more common.
Were there any things in particular that really stood out in your memory from studying here – this could be a technique you learned? A module? A lecturer?
I can't say there was a particular thing that stood out in my memory other than being surrounded by people with the same passion as me and our experienced lecturers. it's inspiring and helped me learn lots. The option to use studios and material provided was spot on and it also really helped to learn some of the terminologies.
You mentioned you were currently working for an events company, that sounds really exciting. Is there anything, in particular, you learned at Point Blank that helped prepare you for this role?
I do have different roles depending on the event that I'm assigned to. When I have the role of a sound technician I have to apply the techniques I learnt/developed on the Sound Engineer and Art of Mixing modules. Let's say, for example, connecting the cables and routing the audio signal, mixing more than one mic with background music and applying some processing like EQ and compression for better clarity and control of the voices.
What's in the pipeline for Wind Noise? 
Well, at the moment, I am working on two tracks by myself exclusively (might have some collaborations in there too). I'm also looking to start djing soon.
Socials: Facebook / SoundCloud / Instagram
Successes such as these are common among our students and alumni. We can teach you how to DJ like the best of them at any of our schools. If you'd like to learn how to produce, then we can build your skills from the ground up with our range of degree programmes, including our BA (Hons) in Music Production and DJ Practice. For more information, you can contact us here.
Register to Access Free Courses, Plugins, Projects, Samples & More
When you register with Point Blank, you access an array of free sounds, plugins, online course samples, access to our social network Plugged In and much more! Simply register below and visit our Free Stuff page to get your hands on a range of exclusive music-making tools and tutorials provided by the team. Fill your boots!