Welcome back to another edition of Point Blank Student Success. This month we spoke to the Injazero Records label owner, Siné Buyuka aka Villette and Ferocious Talent's João Assunção. We compile these every month showcasing students that have studied with us for any length of time at any of our locations: London, Los Angeles, China, Ibiza, Mumbai, and Online. Read on below to learn about these musician's previous experiences at Point Blank and the exciting projects they've been working on and have in the pipeline. If you'd like to study with us in London we're currently offering a free extra module worth up to £1,995 when you sign up for the July term at our London school – so be sure to enrol before this offer ends on 18th May.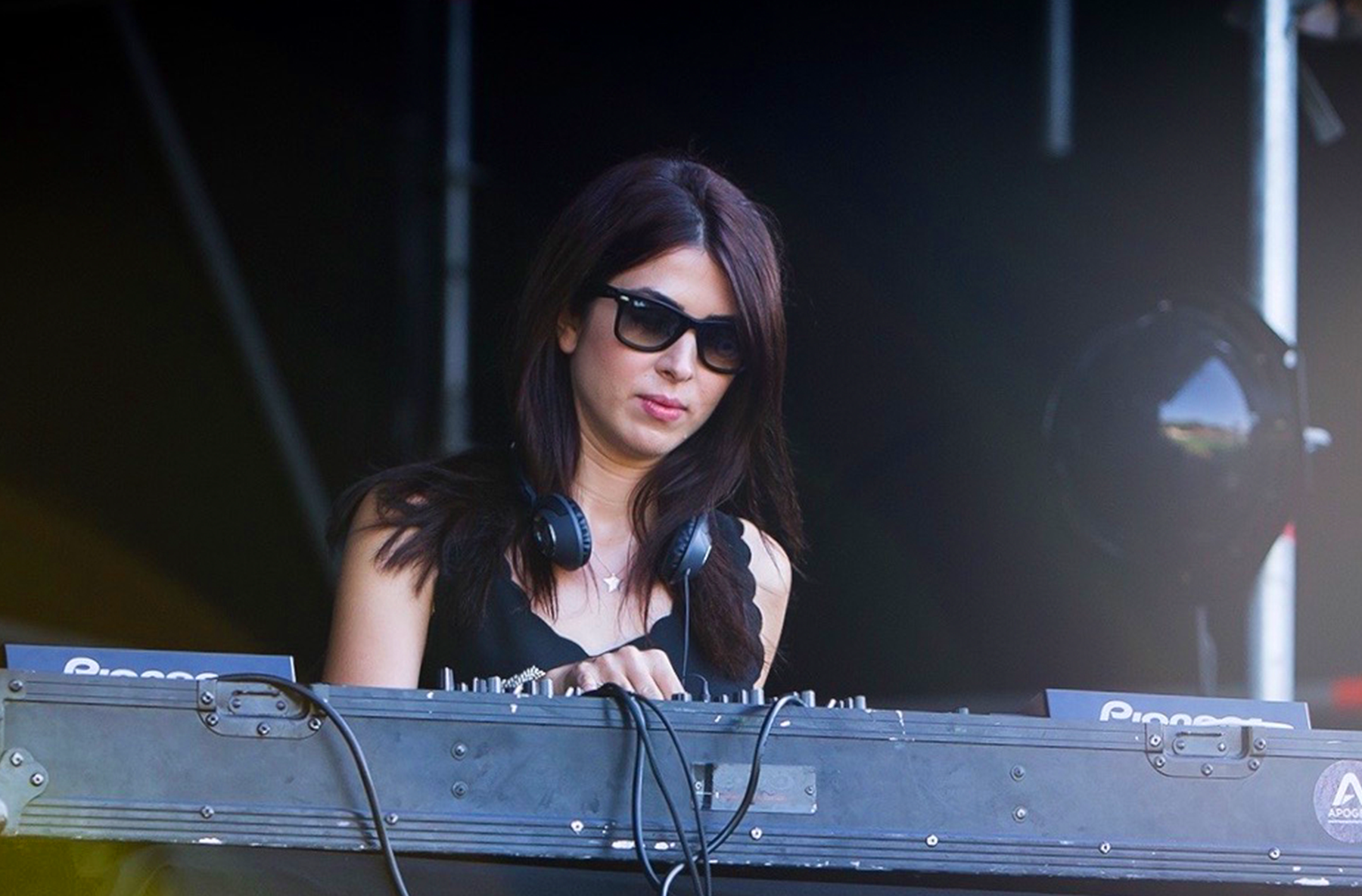 Siné Buyuka aka Villette studied the Music Production & Sound Engineering Diploma with Point Blank and has since gone on to start her own record label, Injazero Records, and had her music released by Universal Music Group. In addition to this, she's supported the likes of John Talabot, The XX, Christian Löffler, Digitalism, Weval and Gidge as well as played at Sonar Istanbul, Corsica Studios and One Love Festival. Find out about her time with Point Blank and what exciting projects she has in the works below.
Your track 'Fall' made it on to Universal Music's all-female compilation, 100% HER Electronica. Could you tell us a bit about how the track came together and the compilation itself?
100% Her Electronica was released by Universal Music around International Women's Day to celebrate the work of female producers. In collaboration with SheSaidSo, Universal called for submissions from female artists for this album and received 470 tracks from around the World. I feel very happy and privileged to be among the 10 artists selected to be a part of this beautiful compilation. 'Fall' was the first track I ever produced back in 2015 which just flew out of me in a few days so it was very motivating to be recognized for one of my early works. I mostly make emotive, melodic electronica which is sample-based with lots of organic sources of audio, as is the case with Fall.
What advice would you give other passionate women looking to break into the music industry?
For women interested in the music business, internships are a good way of stepping into the industry. That's how I started. You can email companies you love directly or use platforms like Uk Music Jobs or SheSaidSo. Approaching smaller companies first is more likely to end in a placement compared to majors. Try to find mentors who can give you valuable insights. Approach your inspirations for support and feedback. Listen to advice but in the end, trust your gut. Know your worth. Some men in the industry can be patronizing – don't let them put you down, whereas there are others who are wonderful and supportive. Stay true to yourself. Connect with other women in the industry via platforms like She Said So, female:pressure, Sisu, Witcih, Producer Girls, Discwoman and Music Production for Women. For producers who are just starting out, approaching as many of your favourite artists as you can with samples of your work and enquiring about collaborations, potential remix work, feedback, being their local support act for a show can be a great way to connect. This might need perseverence. Don't get discouraged if things go slow because they probably will for a while. Work very, very hard. Enjoy the process and the journey, not just the outcome.
In addition to producing and DJing you run the record label Injazero Records. What's the story behind the label?
I always dreamt of running my own record label one day and when I was doing my MA at King's College, we had to undertake an internship for credit. I was lucky to have done this at FatCat Records and after I left with lots of valuable knowledge, launched Injazero in 2015. It is a boutique experimental electronic and contemporary classical label with seven wonderful artists, celebrating its 5th year now.
Could you tell me how you discovered Point Blank?
Point Blank was recommended to me by friends who have studied there before and I tried a weekend course that I really enjoyed. Therefore, I decided to do a longer 6-month diploma course in music production and sound engineering.
Were there any things in particular that really stood out in your memory from studying here – this could be a technique you learned? A module? A lecturer?
Point Blank is revered for its production and DJing modules for good reason but I have to say that the highlight of my studies were the music composition and sound engineering courses. I have to compliment my composition teacher Daniel Sonabend and sound engineering teacher Miguel Ferrador who were both fantastic – very attentive, encouraging, informative, challenging but also loads of fun. Being able to book one to one sessions with any of the teachers at school was also wonderful, which gave me access to a great variety of expertise.
What's in the pipeline? Are there any other interesting projects you're working on you can tell us about?
As we are all confined to our homes, I have had more time on my hands than usual so I have been producing a lot of music lately. I am almost finished with my new EP as Villette and there are some exciting new releases coming up on Injazero. We took the decision to keep releasing music through these challenging times as we believe in the power of music and the comfort of taking refuge in it. I have also started a new collaborative techno project with a good producer friend. I am hanging on to my creativity as much as I can.
Socials: Instagram / Facebook / Twitter / SoundCloud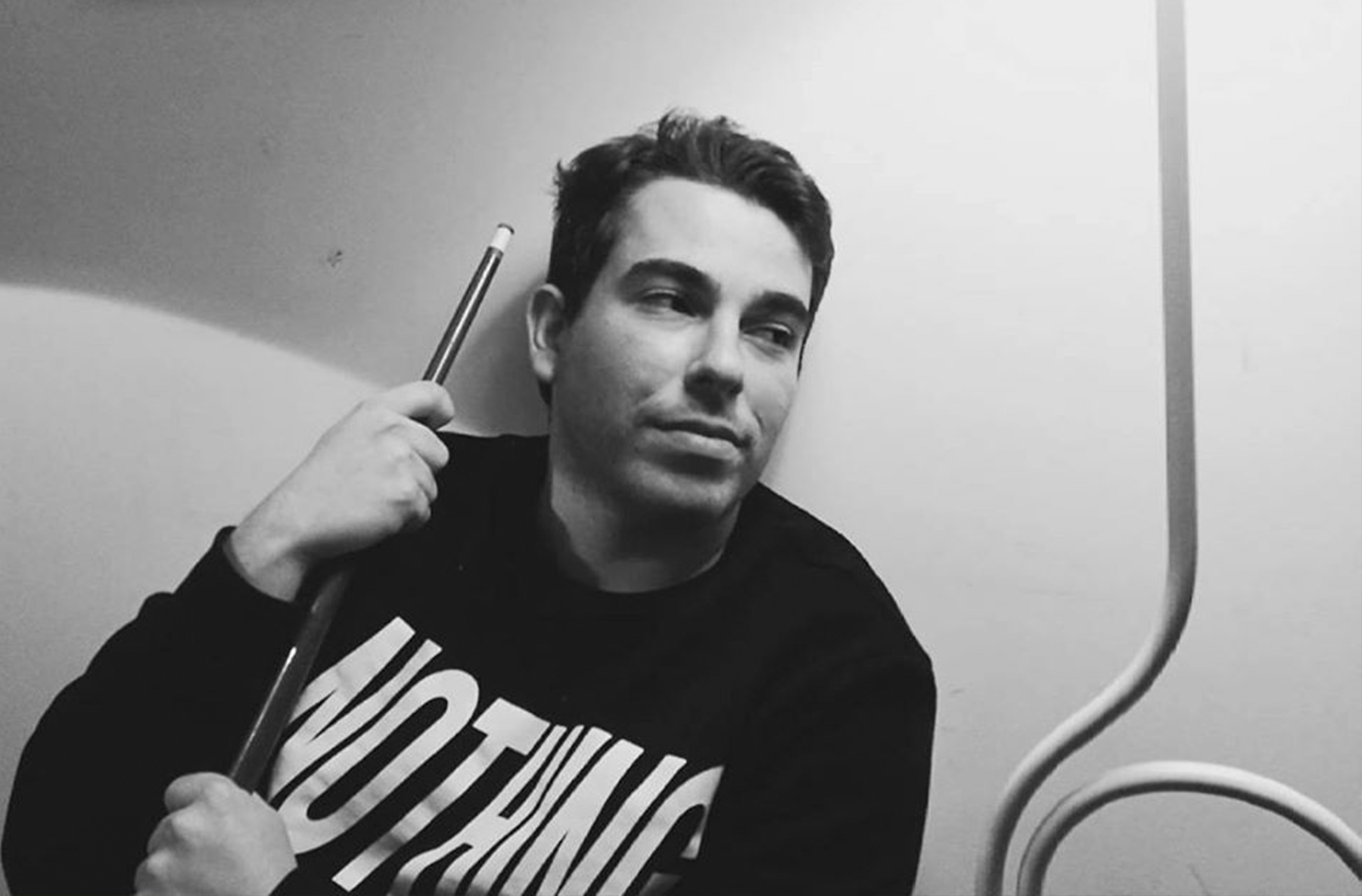 Since studying at Point Blank João Assunção has been busy paving his way through the music industry. What started off as an internship with our Point Blank Recordings label head, Kwame Kwaten, evolved into a full-time position at the music industry mogul's own company, Ferocious Talent. We caught up with João to discuss his exciting projects in the industry including setting up his own all-encompassing artist marketing and managing platform.
You've been quite active in the music business since graduating from Point Blank – that's great! Could you tell me a bit about how you managed to break into the industry?
So, this happened around this time last year. I was starting my third and final year at Point Blank and there was an industry-focused coaching session with Kwame Kwaten, who now actually heads Point Blank Recordings. At this session, people got input from him regarding what they wanted to do in the industry such as tips and tricks to have more chance of success. I remember asking him how I could land an internship at an agency or label inside the industry as I was good with spreadsheets and he said, "come work with me, I have a few tasks I need assistance with. No pressure, just seeing if you have what it takes." That was it, that's when I started interning at Ferocious Talent Kwame's management agency.
What's it like interning in the music industry? Is there any advice you'd give to Point Blank students keen to get their foot in the door of the music business?
It can become pretty intense. My advice is to go all-in and don't just stick to the job description or your assigned tasks. Handle everything you need to handle task wise to the best standard you can and as quickly as possible and then go that extra mile. Ask if there's anything you can provide assistance with. Get involved in all aspects of the company you're working for and build a good relationship with everyone that works there. That can take you very far.
Also, if you want to score an internship at a record label, publishing company, management agency or wherever you fancy, make them aware of your value proposition and what you can bring to the table. If you want to be a marketing intern, learn about marketing, audiences, and analytics. Learn to interpret data to the standard where you can coordinate a marketing strategy for a release. If you want to work in royalties, whether it be at a record label or publisher, learn about the different kinds of copyright laws that the music industry works with, the different sets of rights attached to them and all the streams of income that concern a rightsholder when a piece of music is being used whether it be streaming, sync, played on the radio or downloaded. Oh, and be good with spreadsheets and admin tools, because those are the basic tools you'll be working with.
We saw you're currently working for F.A.B. Consultancy. What's the story here?
So, F.A.B. Consultancy is a division of Ferocious Talent that focuses on providing industry-focused consultancy services to artists at any stage in their career both up and coming or established. I handle the accounts admin side of things invoicing and performing general admin tasks. I am also involved in Ferocious Label Services division at Ferocious Talent. We have an extensive roster of artists who we provide distribution services to through AWAL our distribution company. It's mainly digital. I also look after the publishing and recording rights side of things for all the artists at the agency as well as started a new division within Ferocious called Ferocious Royalty Administration. This focuses mostly on administering publishing and neighbouring rights for artists we sign.
How has working on the business side of the industry impacted the way you make music and promote yourself?
If I'm honest, I barely have any free time from everything I'm involved in to make music. Obviously, from my experience studying at Point Blank and working in the industry, I have acquired/am acquiring a certain set of skills that allows me to set up my own record label, set up distribution and publishing and be savvy with marketing and branding. This will help me to better exploit opportunities that might arise like brand partnerships, for instance.
Can you tell me how you discovered Point Blank?
I discovered Point Blank when I was into EDM around 2014 sometime before I actually enrolled in 2017. I remember watching "in the studio" videos of Swedish House Mafia and other artists and being really keen to learn music production to the standard they did it. I remember reading about artists that enrolled at Point Blank that became successful like Felix Jaehn, Goldie and Pete Tong and thought, "this is the place for me to progress.".
Were there any things in particular that really stood out in your memory from studying here – this could be a technique you learned? A module? A lecturer?
I remember having the most interesting discussions about artistic approaches to making music and the aesthetic of an artist and marketing and branding with Sam Willis who lectured Production Analysis. Obviously I acquired a warehouse of knowledge and input at Point Blank that revealed itself to be key in my development as both a student and an individual. I acquired loads of high-end technical knowledge regarding production, mixing, mastering, sound design and the music industry as well as insights into what the industry was like in a more holistic way. I acquired certain emotional traits that later allowed me to be successful in landing an internship and then later a job.
What's in the pipeline?
I'm currently working in royalties and I absolutely love it! I'll keep on learning and developing my skillset striving to be the most successful I can be in this sector of the industry. When I feel I'm ready, I'll work on my personal project which is a platform that artists can use that provides marketing, branding and artist development and distribution services to artists. It will also feature royalty collection services in a centralized way so all types of royalties collected around the globe from all platforms. I'm still working on the concept, but it would be a platform that assists artists in every aspect of their artist lives.
Successes such as these are common among our students and alumni. We can teach you how to DJ like the best of them at any of our schools. If you'd like to learn how to produce, then we can build your skills from the ground up with our range of degree programmes. For more information, you can contact us here.
Register to Access Free Courses, Plugins, Projects, Samples & More
When you register with Point Blank, you access an array of free sounds, plugins, online course samples, access to our social network Plugged In and much more! Simply register below and visit our Free Stuff page to get your hands on a range of exclusive music-making tools and tutorials provided by the team. Fill your boots!