Welcome back to another edition of Point Blank Student Success. This month we spoke to Giacomo Moras about his DJ residency and supporting huge artists, Matthew Broderick about breaking into the Radio Broadcasting industry and Talkre about his airplay from Noisia, My Nu Leng and more. We compile these every month showcasing students that have studied with us for any length of time at any of our locations: London, Los Angeles, China, Ibiza, Mumbai, and Online. Read on below to learn about these musician's previous experiences at Point Blank and the exciting projects they have in the pipeline.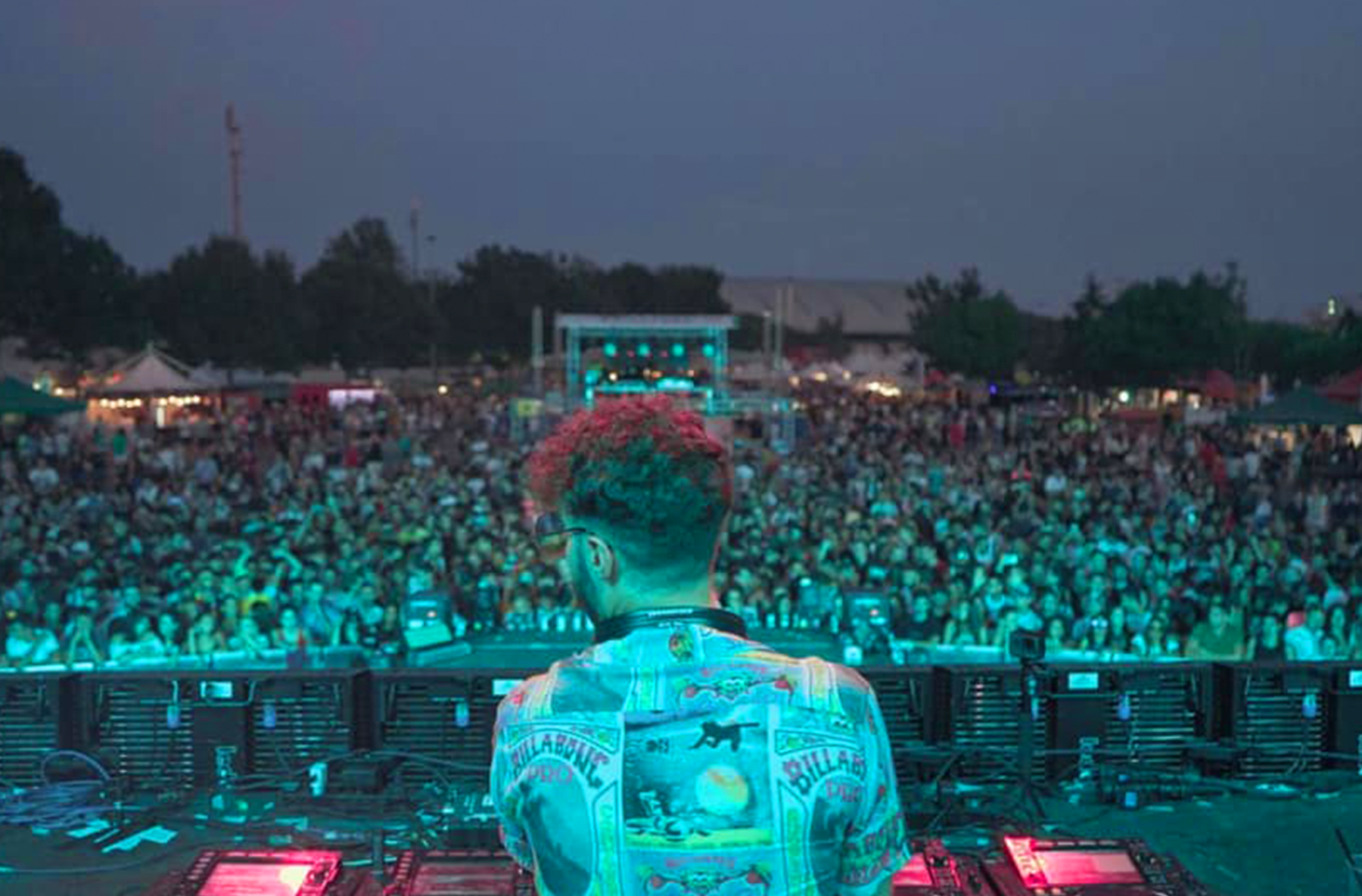 ---
Since kicking off his DJ career in 2013, Giacomo Moras has played alongside the likes of Frankie Knuckles, David Morales and opened up for Steve Aoki to a crowd of 15,000. Ever since he can remember he's been obsessed with house music using this obsession to craft his kinetic sets and forthcoming productions. Now a resident at The Hoxton, Shoreditch and a current student at Point Blank London Giacomo prepares for the next step.
---
You're currently studying our BA (Hons) Music Production & Sound Engineering. Is there a particular part of the course that really inspires you? this could be a technique you learned? A module? A lecturer? Something that has helped with building your career?
I think that all the modules offered by Point Blank are important in helping to develop the career of producers. They all compliment each other so, in the end, when you produce music all of what you've learnt comes together. As far as my individual experience is concerned, I noticed a quality improvement in my productions since I studied Sound Design and Art of Mixing. I think these modules are fundamental to develop your personal sound and style.
You've performed alongside Frankie Knuckles – that's huge. What's the story behind this?
I played with Frankie Knuckles in 2013 and it was a dream come true. It was my biggest source of inspiration and the main reason why I've been passionate about House Music from the age of 13. I was able to play with Frankie Knuckles and David Morales as well as other great historical names in House Music because I was the resident DJ at a venue that offered this type of guest slots on a rotating basis. Back on August 15th, I opened for Steve Aoki at the Street Food and Sound Festival in Venice and it was incredible. It was amazing to be able to open up for a world star like him in front of 15,000 people. The stage and the sound system were amazing and the audience's energy was something I will remember for a lifetime.
We saw you're a resident DJ at The Hoxton – congratulations! How did this opportunity come about?
I am currently the resident DJ at The Hoxton in Shoreditch by Soho House Group. It happened that last January, when I arrived in London, I proposed myself as a DJ, so I sent some of my mixes to the artistic director of the venue who gave me the opportunity to do a gig after one month. After my first gig there, since it went particularly well, I play at The Hoxton every week and have become the resident DJ.
You've racked up some impressive DJ credits so far. How is the production side of your music coming along?
As far as my productions are concerned, I have not released anything yet because I want my productions to be immediately high-level, so I am currently working on an EP with a strong identity and a high level of quality of sound. A few days ago I played my last track before Steve Aoki and I was very happy about the audience's reaction and the acoustic quality of the song. I believe I'm on the right path.
Can you tell me how you discovered Point Blank?
I discovered Point Blank online through the video tutorials on YouTube. I decided to look at the school's official website and saw the instructional offer and how many big producers attended Point Blank before they succeeded. I thought, "wow, I absolutely have to do it!"
What's in the pipeline?
I am working on an EP and I hope to release it as soon as possible. My goal is to continue making music working in the studio as much as possible. Parallel to this  I am working on my image in order to create a finished product in myself both musically speaking that as a brand.
Socials: Facebook / Soundcloud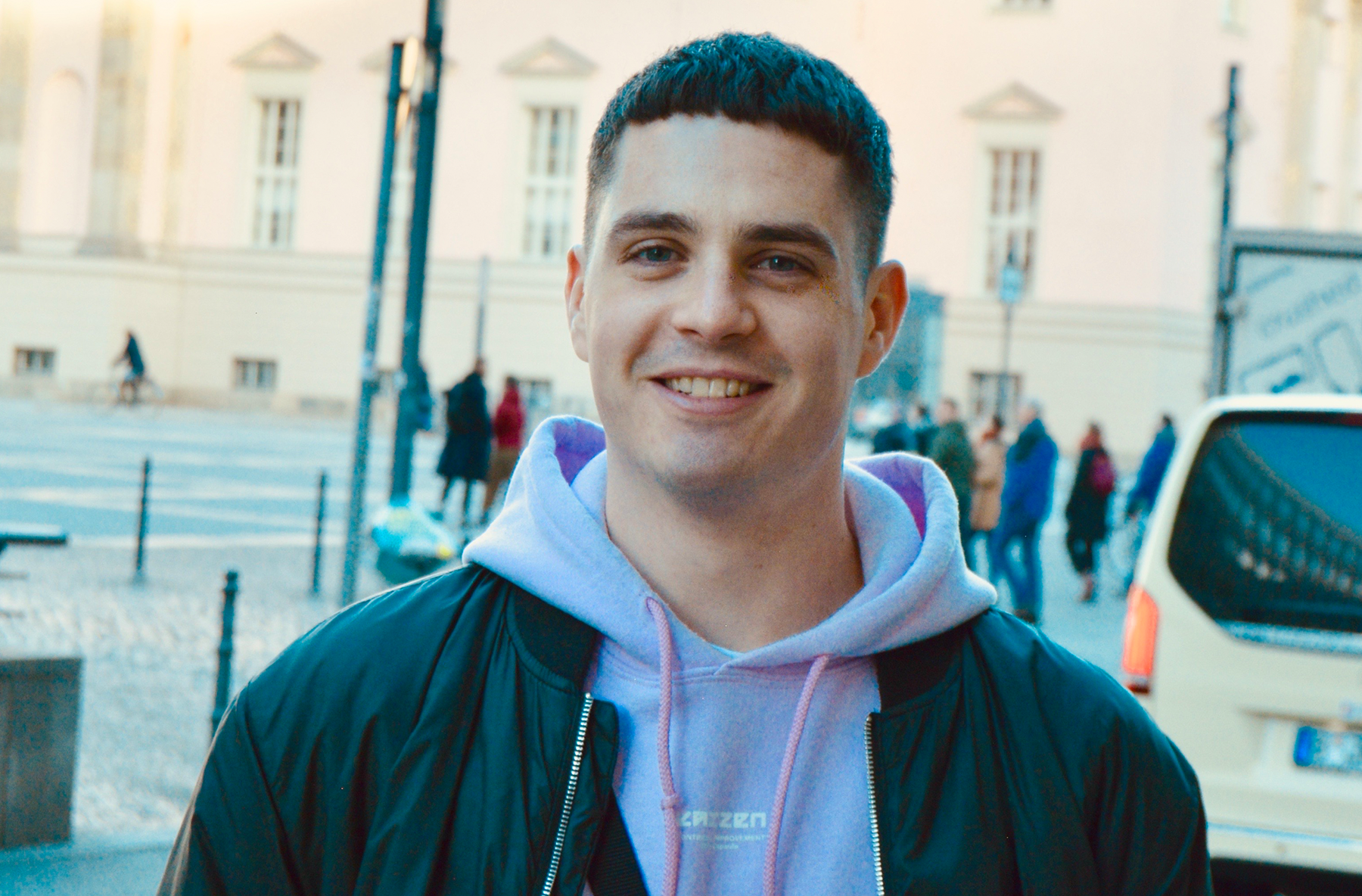 ---
Since leaving Point Blank Music School Matthew Broderick has been making his way up the ranks in the world of Radio Broadcasting going from an Intern to Freelancer to Production Assistant. He's currently working for Folded Wing, an audio production company who work with artists, producers and presenters creating everything from short, snappy advertisements to fully functioning radio stations and podcasts. Read Matthew's advice for breaking into radio production and more below.
---
We noticed you're working at Folded Wing now! How did you hook up with the production company?
I first came across Folded Wing whilst doing research into production companies during a class at Point Blank. After looking through a few companies, Folded Wing stood out to me the most. They'd done a lot of previous work with companies, festivals and clubs that I was really into. I saw they had an Internship opportunity, so towards the end of my time at Point Blank, I applied and was successful! The internship then developed into some freelance work as a Broadcast Assistant. After doing that for a while a position as a Production Assistant opened up on one of the shows and I've been doing that since.
Could you tell me how you discovered Point Blank?
I studied music throughout school so it was something I had always been aware of but never really properly looked into. It was only after I met a past student who loved their time there that I really discovered it.
Were there any things in particular that really stood out in your memory from studying here – this could be a technique you learned? A module? A lecturer?
Honestly… everything!
What advice would you give a current Point Blank student looking to break into radio?
My advice would be to put yourself out there! Always have something to show, be it demos, radio shows you've made or any radio-related content which demonstrates your skills and passion for the industry. Don't be afraid to volunteer as well, you never know who you'll meet and the opportunities that'll come with it. Once something comes up, get stuck in.
Do you have any exciting projects you've been working on that you're allowed to tell us about?
I'm currently working on the Jamie Cullum Show on BBC Radio 2 and we successfully re-pitched for one of the shows that the company has been producing for the past 9 years after a big relaunch so that was great to be involved with. There are also a couple more potential shows in the pipeline.
Socials: Folded Wing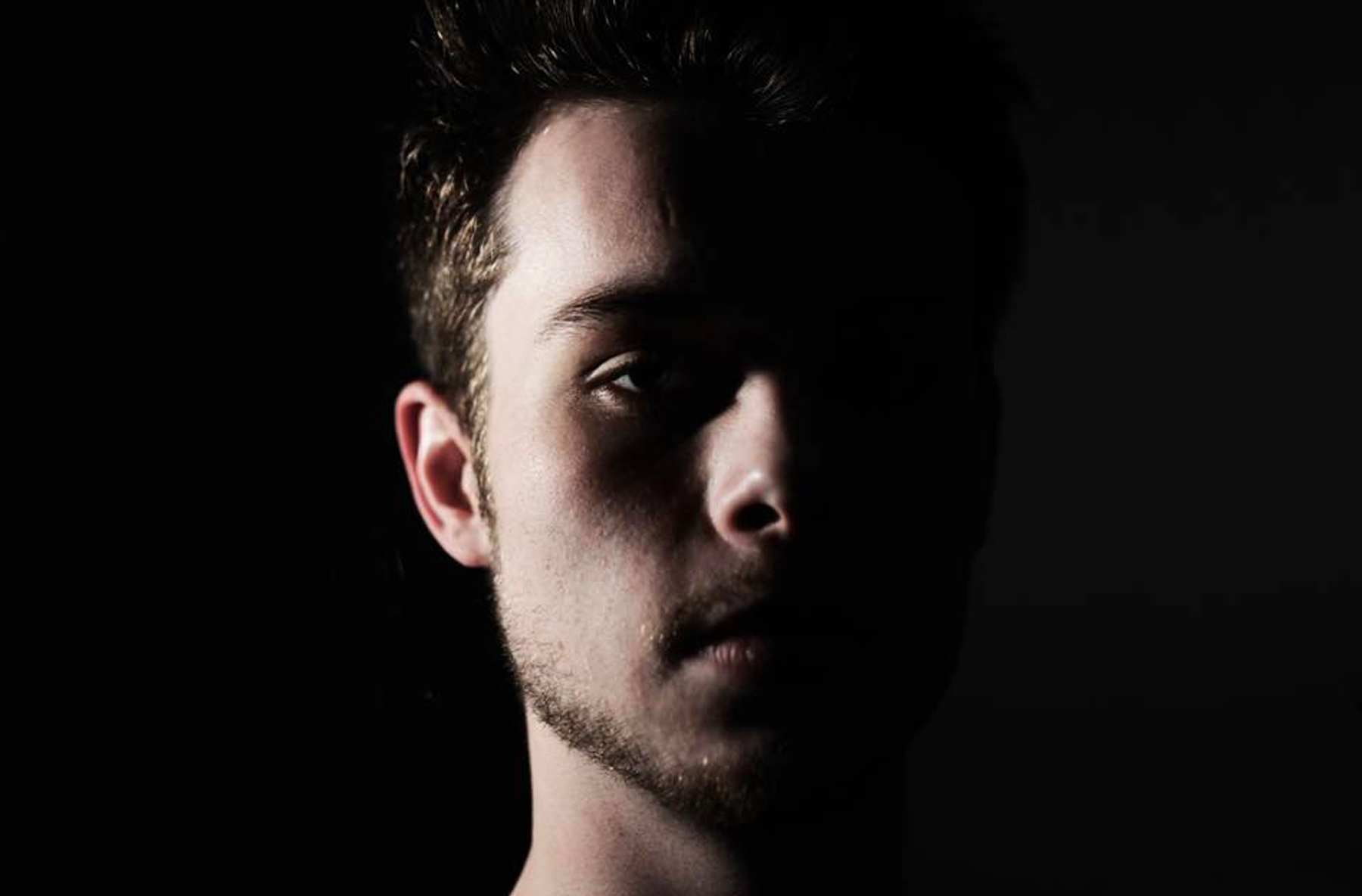 ---
Cosmo Lawson aka Talkre has gained support from big hitters such as Noisia, Skeptical, My Nu Leng, DJ Zinc, S.P.Y and more through his blistering drum and bass and 130BPM dance tracks. He's released with Dispatch Records and now prepares for a new EP with the new imprint, Overview. We spoke to Cosmo about the importance of networking and how to open doors for yourself in the industry.
---
Since making music you've gained support from the likes of Noisia, Skeptical, My Nu Leng, DJ Zinc and S.P.Y – that's huge! How did you get in contact with these influential artists?
My Nu Leng were the first big guys to play my tunes back when I was producing 130 BPM stuff. I got a hold of their email and sent some bits over and they played them around. A track of mine called 'Afraid' got played in their essential mix which was huge! I never sent anything over directly to Zinc but he gave 'Apollo' a spin in an online mix he did. That was mad to see. Noisia gave my last EP which was released on Dispatch heavy support on their radio show. They played all of the tracks consecutively over a month which was mindblowing. It got to a point where they asked how to pronounce my name during one of their shows which was hilarious. I haven't had direct contact with Skeptical or S.P.Y but they've been sent promos by labels I release with and reacted very positively to them.
Could you tell me how you discovered Point Blank?
I came across Point Blank when I was looking for a place that would let me focus on my music and have direct contact with people who know much more about it than I do. I had a decent understanding of the rudimentary elements of music production before I studied with there but the more technical stuff, particularly surrounding mixing and mastering was still a bit of a mystery to me. Point Blank really helped in that respect and there were some wicked tutors I worked with.
Were there any things in particular that really stood out in your memory from studying here – this could be a technique you learned? A module? A lecturer?
There are definitely lecturers who stood out to me, I enjoyed working with Alex Phountzi doing Intro to Logic. As I said before I had a decent understanding of the software before I arrived but Alex still showed me some cool new techniques and always had good constructive feedback to give about my stuff which was really nice to have. Paul Ressel was wicked as well, I had a couple of modules with him that were all great but I particularly enjoyed the Advanced Sound Design module he taught, he's a wicked synth programmer and I enjoyed talking with him about whacky ideas I had about how to make synths do interesting things. Danny De Matos is another one who's hard to forget, definitely one of the more charismatic teachers I've had. He helped me a lot in understanding what it takes to work in Film & TV as well as how to approach briefs and tell stories through music which was great. That's a world I'm now involved alongside writing dance music so it was really great having someone like him to teach me.
What advice would you give to a current Point Blank student who is looking to get their music heard by big artists and break into the music industry?
I'd say be patient more than anything. Success definitely doesn't happen overnight for 99% of us and being persistent and not giving up is crucial, I still haven't accomplished a lot of the things I want to yet but I will always be persistent with them as I love what I do. I suggest that others do the same. Networking is extremely helpful too. Trying to fish around for artists & labels' emails to send music to often doesn't result in anything as the guys you're trying to reach are very busy. Try to meet connected people in the industry and get them to help you out. Guys who run promo channels are a good place to start as they have direct connections with a lot of big labels. Seb from Skankandbass has been very good to me and opened up some doors that I probably wouldn't have got close too. The link with Dispatch came from another guy better connected in the industry than myself, contacts are invaluable and can lead to very good things.
Another thing I would say is to try not to pigeonhole yourself too early in your career. I went into Point Blank just wanting to make dance music and didn't really think about much else. Coming out I realised how tricky it can be to crack that scene so started to push my way into Film & TV as well to have another outlet to explore. I find it can get monotonous just writing Drum & Bass so I'm really glad that I've got that other creative outlet to work with. Financially its also sensible to have lots of options to pursue as its unlikely that one will be able to support you from the start – so have as many as possible in your arsenal!
Do you have any exciting projects you've been working on that you're allowed to tell us about?
Yeah, I'm just wrapping up scoring and sound designing a short film which has been wicked. I'm pitching on a couple of adverts as well and wrapping up my next EP for a wicked new label called Overview. All in all extremely busy but happy with how everything is going.
Socials: Facebook / Soundcloud / Instagram / Website 
Successes such as these are common among our students and alumni. We can teach you how to DJ like the best of them at any of our schools. If you'd like to learn how to produce, then we can build your skills from the ground up with our range of degree programmes, including our BA (Hons) in Music Production and DJ Practice. For more information, you can contact us here.
Register to Access Free Courses, Plugins, Projects, Samples & More
When you register with Point Blank, you access an array of free sounds, plugins, online course samples, access to our social network Plugged In and much more! Simply register below and visit our Free Stuff page to get your hands on a range of exclusive music-making tools and tutorials provided by the team. Fill your boots!