We give our students the opportunity to get real experience in the industry that you just don't get at other schools. A great example of this comes from our expert Art Of Mixing instructor Max Heyes, who in addition to teaching students at our London school also handpicks students to assist him in the studio. Last year, this entailed working on Bloc Party's album Hymns – released earlier this year – at Brendan Lynch's Lynchmob Studios in Willesden Junction. This process took place alongside Tim Bran (The Orb, London Grammar) and Roy Kerr (Lana Del Rey, Paul McCartney) who are both hugely established producers in the industry.
Luca Rella, who came over from Italy to study with PB, was one of the students who got the opportunity to assist Max Heyes, so we had a chat with him to find out how it went. Scroll down to find out more about Luca's success, and if you want the same opportunities Luca has had you should check our BA (Hons) Music Production & Sound Engineering Degree. It's the most comprehensive course we offer, and you learn in London, the home of electronic music.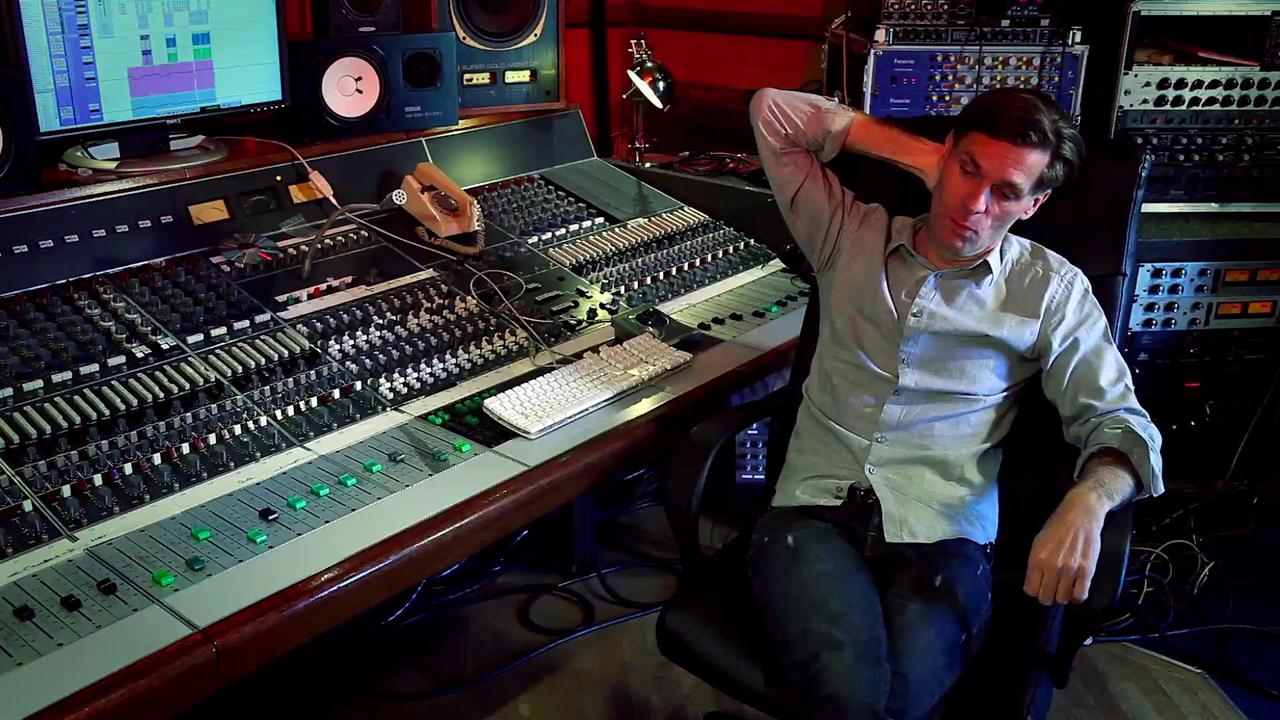 Point Blank expert instructor Max Heyes (pictured above) has worked with Paul Weller, La Roux and Mick Jagger
What was it like assisting Max Heyes at Lynchmob Studios for the Bloc Party album last year?
"It was really cool, I've learned a lot and been able to see how different studios work. I helped with cables, soldering and checking microphones – all that sort of stuff. It was really good experience, just to see the way people work and interact in the studio in terms of workflow. I've seen a lot and learnt a lot. "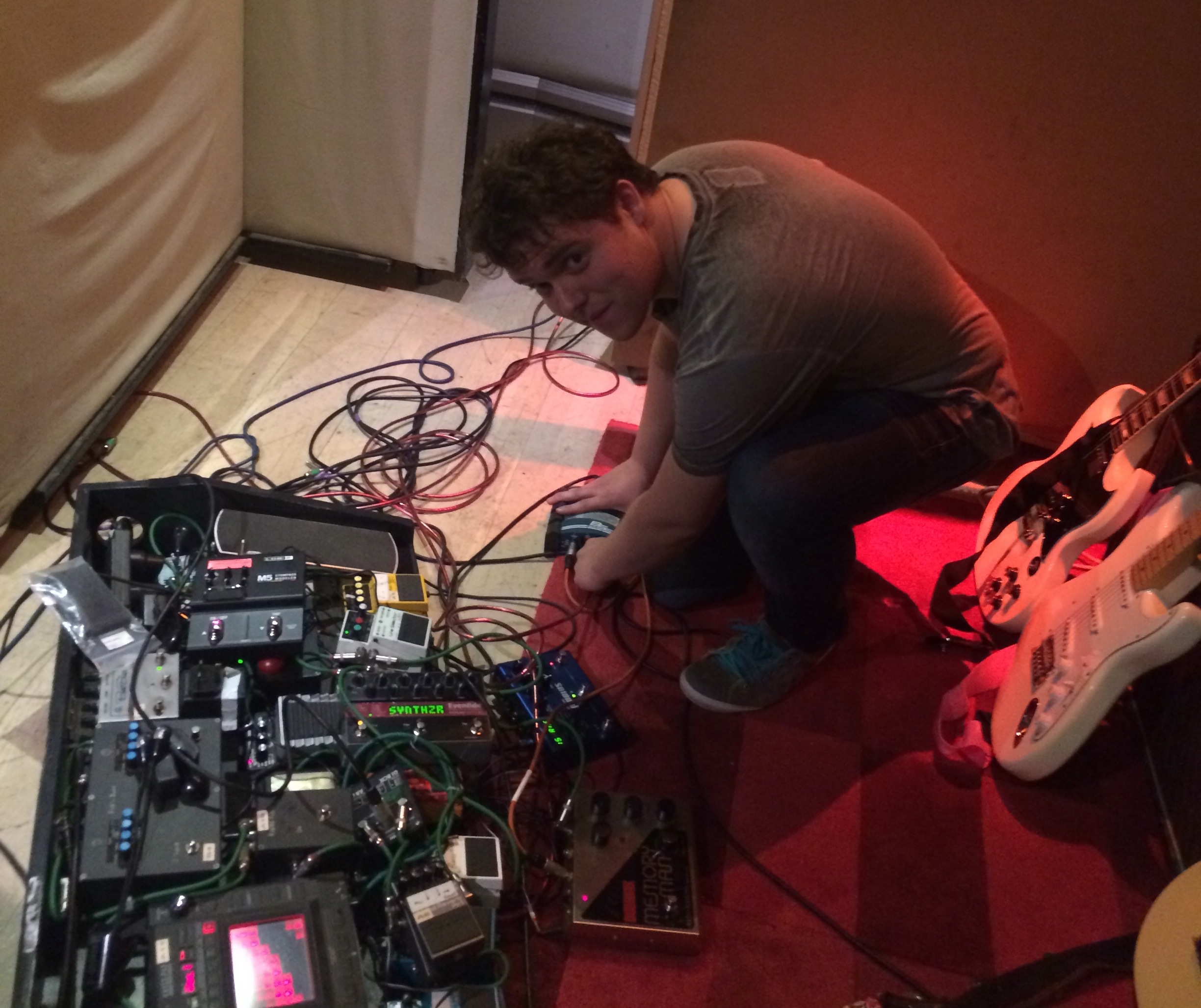 Luca Rella helping out with signal flow during the sessions for Bloc Party's 2016 album Hymns at Lynchmob Studios
How have you found your course at Point Blank?
"It's been very comprehensive, and has covered everything from composition to sound engineering, mixing and much more, it has been very good."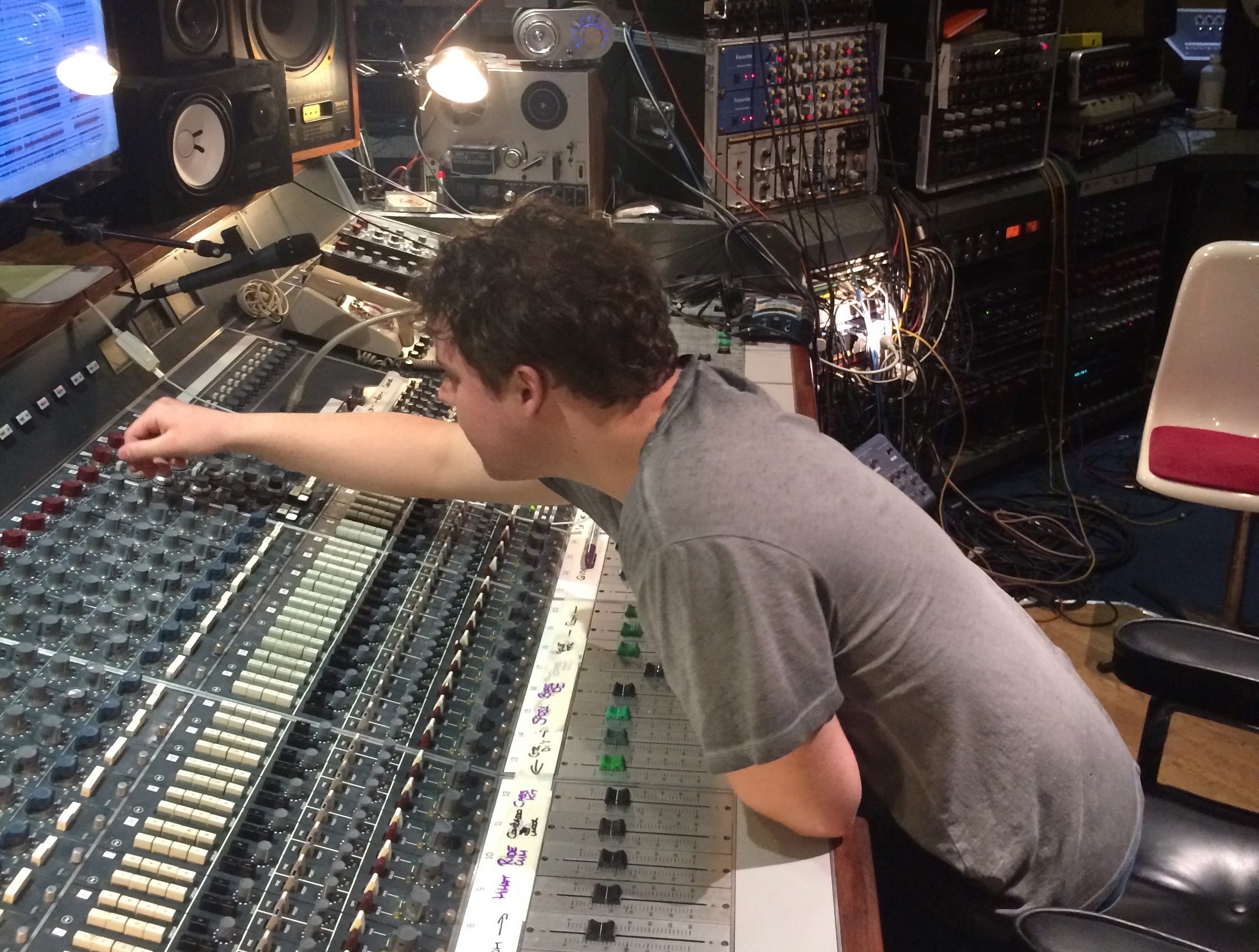 Luca hard at work at the custom Neve mixing desk at Lynchmob Studios, London
Do you have any advice for young people who want to do what you're doing?
"My advice is to try everything, even if it's not exactly what you want to do at first. Be flexible, because people start out doing something completely different to what they become known for."
What were your first experiences with music?
"I started DJing, and then I wanted to produce my own music. Some people told me I should start mixing and mastering my own tracks and so I got into mixing and mastering from there, and more of the engineering side than the actual production. I want to do start doing mixing online now as a career, and I won a mixing contest back in March that was sponsored by Sound On Sound which was amazing."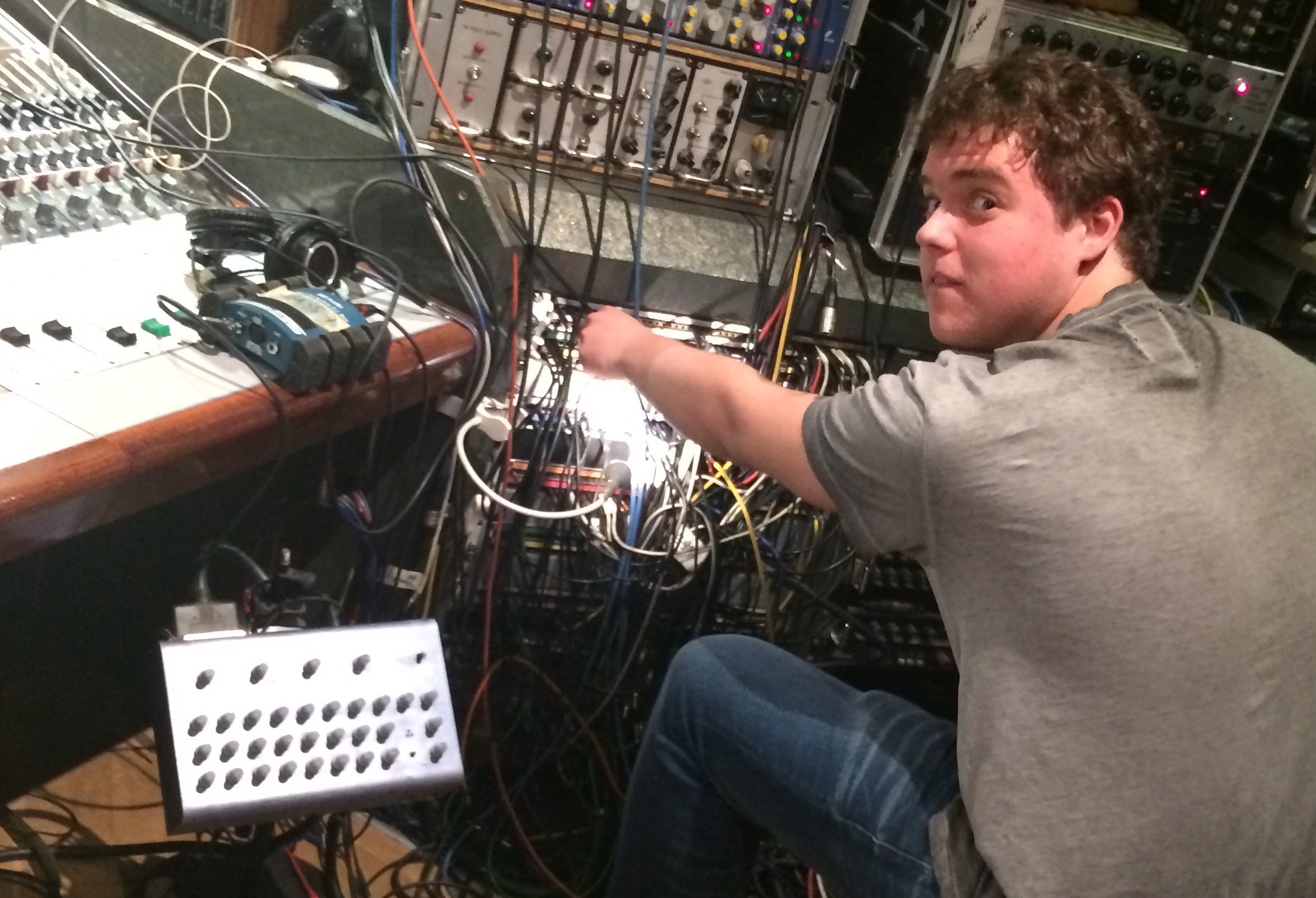 It's time for some patching while Luca helps out on the Bloc Party studio sessions
What made you want to study with Point Blank?
"The main reason was that I knew I'd be learning from people in the industry. I was able to ask a lot of questions, and it makes such a difference to be able to actually speak with someone that has a lot of experience."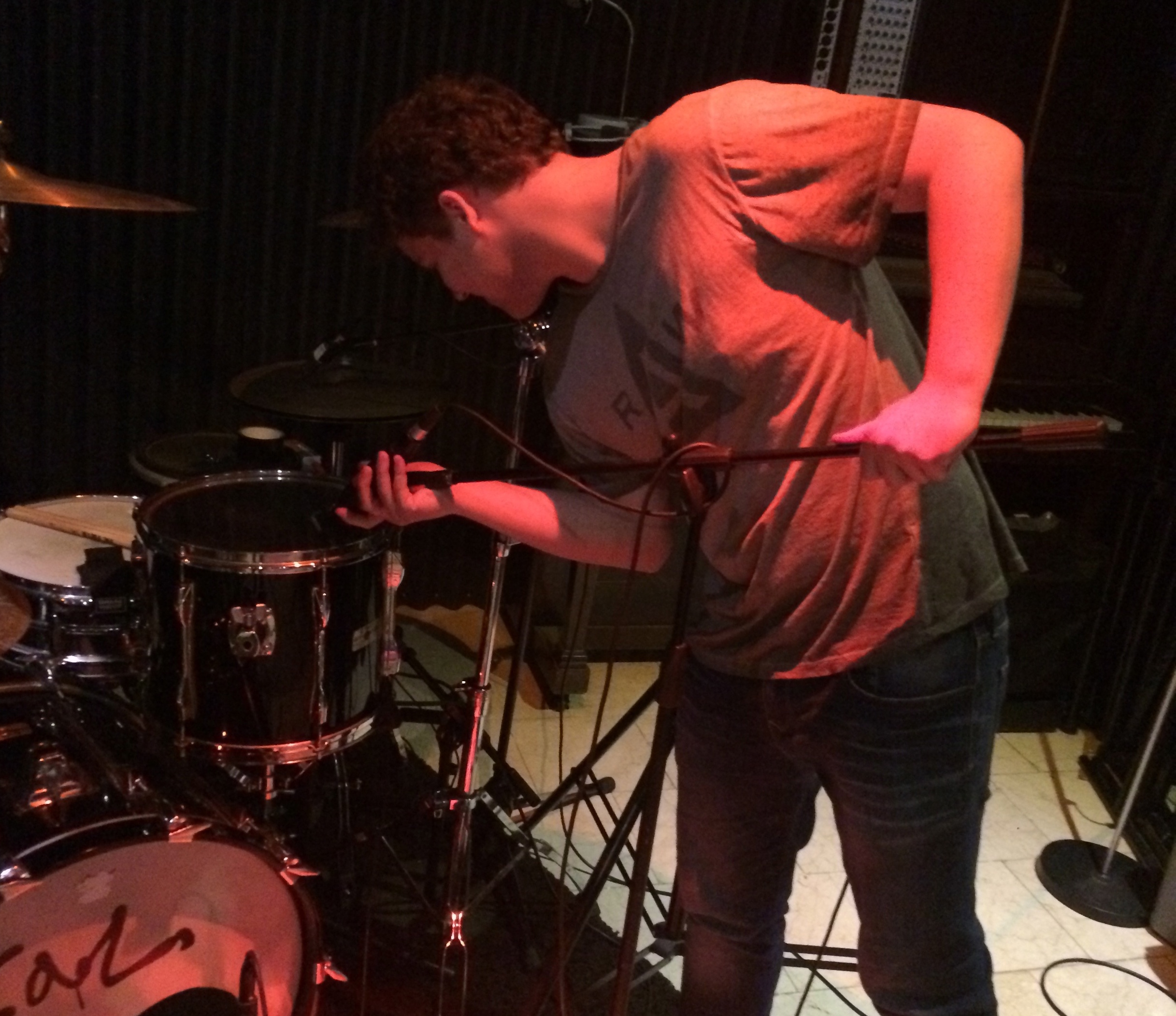 PB student Luca Rella sets up a tom microphone while helping Max Heyes on a Bloc Party studio session
What's next for you?
"I've found DCC Studios in the Netherlands who do online mixing work and they need some engineers  so I'm applying for a job there. Hopefully they'll get back to me and give me a job! I want to go back to Italy because I miss my friends and family, but I think I'll be able to do that and work online doing mixing and engineering."
Register to Access Free Courses, Plugins, Projects, Samples & More
When you register with Point Blank, you access an array of free sounds, plugins, online course samples, access to our social network Plugged In and much more! Simply register below and visit our Free Stuff page to get your hands on a range of exclusive music-making tools and tutorials provided by the team. Fill your boots!