Welcome back to another edition of Point Blank Student Success. This month we spoke to the all-female DJ business owner, Laura Harvey and Terrance Colebrook, the label head of Brdrins Records. We compile these every month showcasing students that have studied with us for any length of time at any of our locations: London, Los Angeles, China, Ibiza, Mumbai, and Online. Read on below to learn about these musician's previous experiences at Point Blank and the exciting projects they've been working on and have in the pipeline.
Laura Harvey (Spin Sisters) – Complete DJ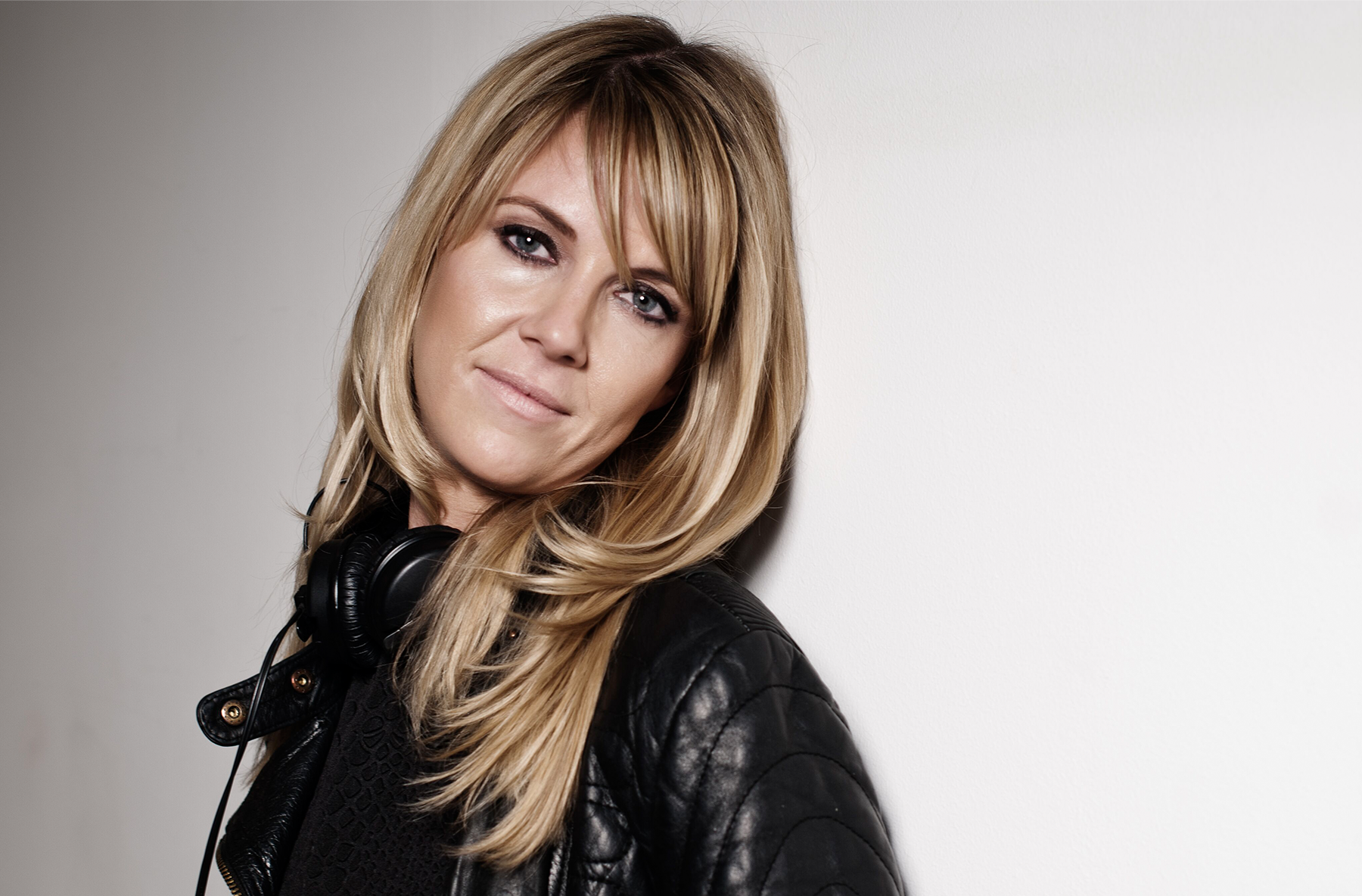 Entrepreneur and founder of SpinSisters,  Laura Harvey, is an expert and versatile DJ who has seen her career take her across the globe from London, Ibiza, Berlin, Amsterdam, France, Italy, Vienna, Spain, India, Bali & Thailand.
We saw you recently played at Fabric – that's great! How did securing this slot come about?
The underground night "B4" made me their resident DJ back in 2016. I have played for them loads over the last few years and was obviously thrilled when they asked me to join them at Fabric in Jan.
You started your own business Spin Sisters – could you tell us a little bit about the idea behind the company and what you do?
I have always loved music and loved partying. Over the years I have organised a lot of parties which is what made me decide to learn to DJ in the first place. I was 34 when I bought my decks so I learnt quite late in life. I was super lucky due to the connections I had and in under a year I got to play at some amazing parties across London, Berlin and Amsterdam. I was also at an age where lots of my friends were starting to get married and I played lots of my friends' weddings which I also really enjoyed.
I was self-employed and bored with my current job and was thinking about how I could make DJing my full-time career. To make it in the underground nightclub scene takes years so that got me thinking about what other types of DJ gigs I could be doing and started thinking about weddings and events and thought about the kind of DJ I would like at my own wedding – preferably one that could mix house, garage & drum n bass.
I started thinking that I should advertise myself as a DJ who could play all your favourite club classics at a wedding or event. As I had my own business before I knew that you couldn't cover every single job yourself so I had to set it up as a team of DJs. I wanted to make it unique and female wedding DJs are in the minority so that's what gave me the idea for SpinSisters. We also do private parties, birthday parties, bar-mitzvahs, corporates and more. All the girls on the team are nightclub DJs so everyone can mix the tracks which makes us more unique than your bog-standard human jukebox wedding DJ.
What advice would you give an aspiring artist looking to break into the business sector of the music industry?
Get decks at home and never stop practising. I spent days upon days on the decks. Any spare time I had I was on the decks. If I had a DJ gig booked I would pick the tunes I wanted to play, put them in order on rekordbox, play the mix on the decks and record it, listen to it in the car and then decide to swap the tunes around or get rid of tunes that didn't work well together. I had serious OCD about making my sets as perfect as they could be. Also, record lots of mixes and get them out there on Mixcloud and SoundCloud.
Can you tell me how you discovered Point Blank?
A friend (Paul Moore) recommended it to me.
Were there any things in particular that really stood out in your memory from studying here – this could be a technique you learned? A module? A lecturer?
Ben was great and I loved the course. It was so helpful and really built my confidence. I would say learning to record my mixes for SoundCloud and practising mixing out of other peoples tunes (like you would in a nightclub) and learning how to use rekordbox was all really helpful.
What's in the pipeline?
Last year SpinSisters as a company covered 56 Dj gigs across 5 countries and this year we already have 20 gigs booked in. I'm very excited about 2020. Also, I made two tunes last year with a friend of mine in the studio "Rolling Progress EP" and Eric Morillo played my tune "Progress" on his Subliminal Sessions radio show no 138, I was obviously over the moon about this and really want to get back in the studio to make more tunes.
Socials: Facebook / Instagram / Twitter / SoundCloud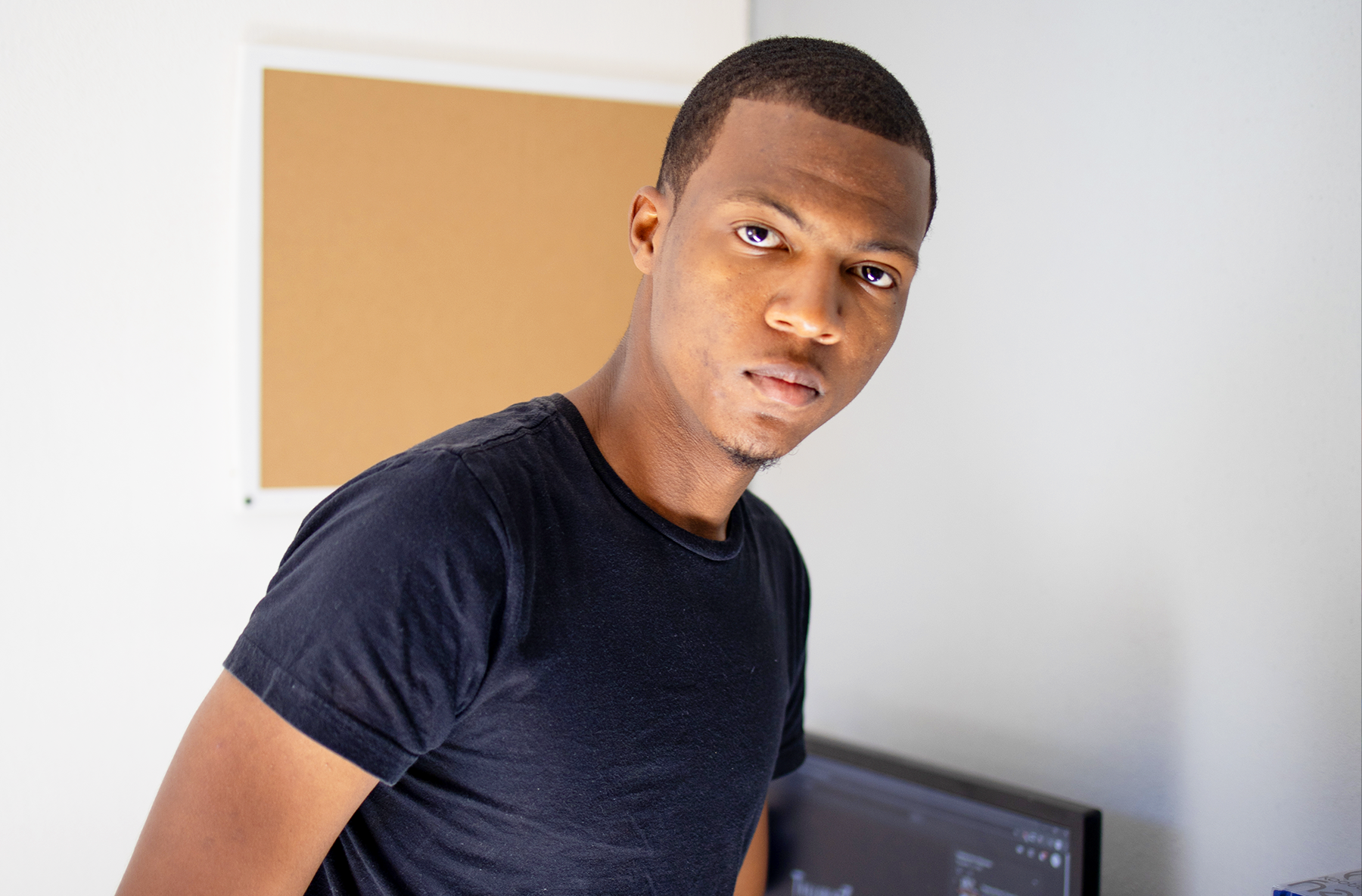 Terrance Colebrook is a Point Blank London alumni who since graduating from the school has gone on to set up his own record label, Brdrins Records. The Brdrins Records imprint, as the name suggests, represents unity, brotherhood and friendship. Find out more about the story behind Colebrook's new label and the thriving Bahamian music scene in his interview with Point Blank below.
Could you tell us a little bit about what the Bahamian music scene is like?
The music scene in the Bahamas is budding and growing. We've seen a great increase in artists and local fans. Small milestones of 10k-100k views are becoming a norm and would be a lot more difficult to achieve a few years ago without the tools that we have now. We have a lot of influences from all around the globe with hip-hop and rap being dominant in the underground world. As artists begin to fill in some of the value gaps (knowledge, strategic planning, networking) I'm certain The Bahamas will soon be another music hub sharing its unique slang, dialect and vibes.
My position in the Bahamian music scene is "to create a positive, knowledgeable supporting shift and elevation in music culture within the Bahamas, regionally and internationally."
You set up your own record label Brdrins Records – congratulations! What's the story here? Can you tell us a little bit about the label?
The story is I've always been invested in music. From the early ages of my childhood (5-7), I remember at family reunions my big cousin would push me to rap for everyone. I remember just jumping in and going at it. Fast forward to the 7th grade when a friend and I formed a music group called Ace Productions and we raised funds to build our first recording studio and release our first records. Fast forward once again to my final years of Highschool. I ventured deeper into media studying photography, graphic design and videography.which led me away from music for some time.
In 2015, after building confidence within the media industry working full time as a freelancer, I was craving the urge to create music again while building something dope. One day whilst sitting there, a light bulb came on in my mind urging me to create a label. I had a lot of friends that were making music so I thought why not. I was in a group with some of my close friends called bredrins so I said "WALLA" Brdrins Records. That was the birth of the label.
Brdrins Records was established originally as a lifestyle movement with the vision of becoming a profitable and well-respected Independent record label. The aim is to create a shift in the music and entertainment culture locally, regionally and internationally ultimately creating a door to a more profitable music industry in the Bahamas/Caribbean. BR is here to influence and pave the way for independent artists and labels to follow behind and move together. The label team sacrifices itself to make a difference for the next generation leaving a legacy of a digital bridge that connects our small country to the world. Unity makes us stand strong.
In 2-5 years we envision Brdrins Records as an internationally known Independent Record label in the music/entertainment and media business. We also plan to offer products and services such as audio production, digital marketing, and artist management earning an annual income exceeding $100,000. Overall, our music, words, content, and actions will be known for projecting a message of authenticity, unity, brotherhood, motivation, upliftment, awareness, trust and love for our target audience. This will show our fans they have the ability to achieve anything you put your mind to once you work towards something.
Could you tell me how you discovered Point Blank?
I had taken a small step back from the label to reflect and restrategize. I was in the process of moving the wheels once again. I really wanted the foundation of this to be framed knowledge. I  looked up online music schools using a basic search and discovered Point Blank the #1 rated music school. I did some more research and saw the YouTube community and social platforms and thought this is it. I had about 2 days left before the term began so I jumped on the opportunity. I spent all the money on my debit card at the time to enrol – it was a proud moment for me, a moment of investing and believing in myself.
Were there any things in particular that really stood out in your memory from studying here – this could be a technique you learned? A module? A lecturer?
Firstly, hats off to my lecturers, Thoma, Jen and Hunter, they all made my experience great. Starting with Thoma, he really laid the foundation and importance of research and opened my mind to the benefits of it. Hunter shared a lot of heart to heart moments that inspired and motivated me with great perspectives to take on my company goals. Jen is the industry OG. I had a pleasure meeting and speaking with her. One thing I took away from studying here is the feeling it gave me while studying. The statement "knowledge is power" is true! After each lesson, I always had this feeling of empowerment and that fuelled my ambitions greater and greater.
What advice would you give to a Point Blank student looking to set up their own record label or movement?
I would say the saying is true – "It's a cut-throat business". I experienced a lot of trial and error as you may too, but embrace, learn and improve from these lessons. Remember to always take action and don't be afraid to be different. As a leader, sometimes you'll have to make decisions you feel are best for your company and team. Don't hesitate to make them. At times there may be things that need to be said, don't prolong them. Besides the principals, give legal matters good attention and ensure you understand the basics of how to make money with your label. Bills will need to be paid.
Socials: Facebook / Instagram / YouTube
Successes such as these are common among our students and alumni. We can teach you how to DJ like the best of them at any of our schools. If you'd like to learn how to produce, then we can build your skills from the ground up with our range of degree programmes, including our BA (Hons) in Music Production and DJ Practice. For more information, you can contact us here.
Register to Access Free Courses, Plugins, Projects, Samples & More
When you register with Point Blank, you access an array of free sounds, plugins, online course samples, access to our social network Plugged In and much more! Simply register below and visit our Free Stuff page to get your hands on a range of exclusive music-making tools and tutorials provided by the team. Fill your boots!