Welcome back to another edition of Point Blank Student Success. This month we spoke to Josef Paul about his latest record, Squired about getting playlisted by the likes of DJ Snake, Martin Garrix and more and ANTOLC about his latest EP, Ruins of Time. We compile these every month showcasing students that have studied with us for any length of time at any of our locations: London, Los Angeles, China, Ibiza, Mumbai, and Online. Read on below to learn about these musician's previous experiences at Point Blank and the exciting projects they have in the pipeline.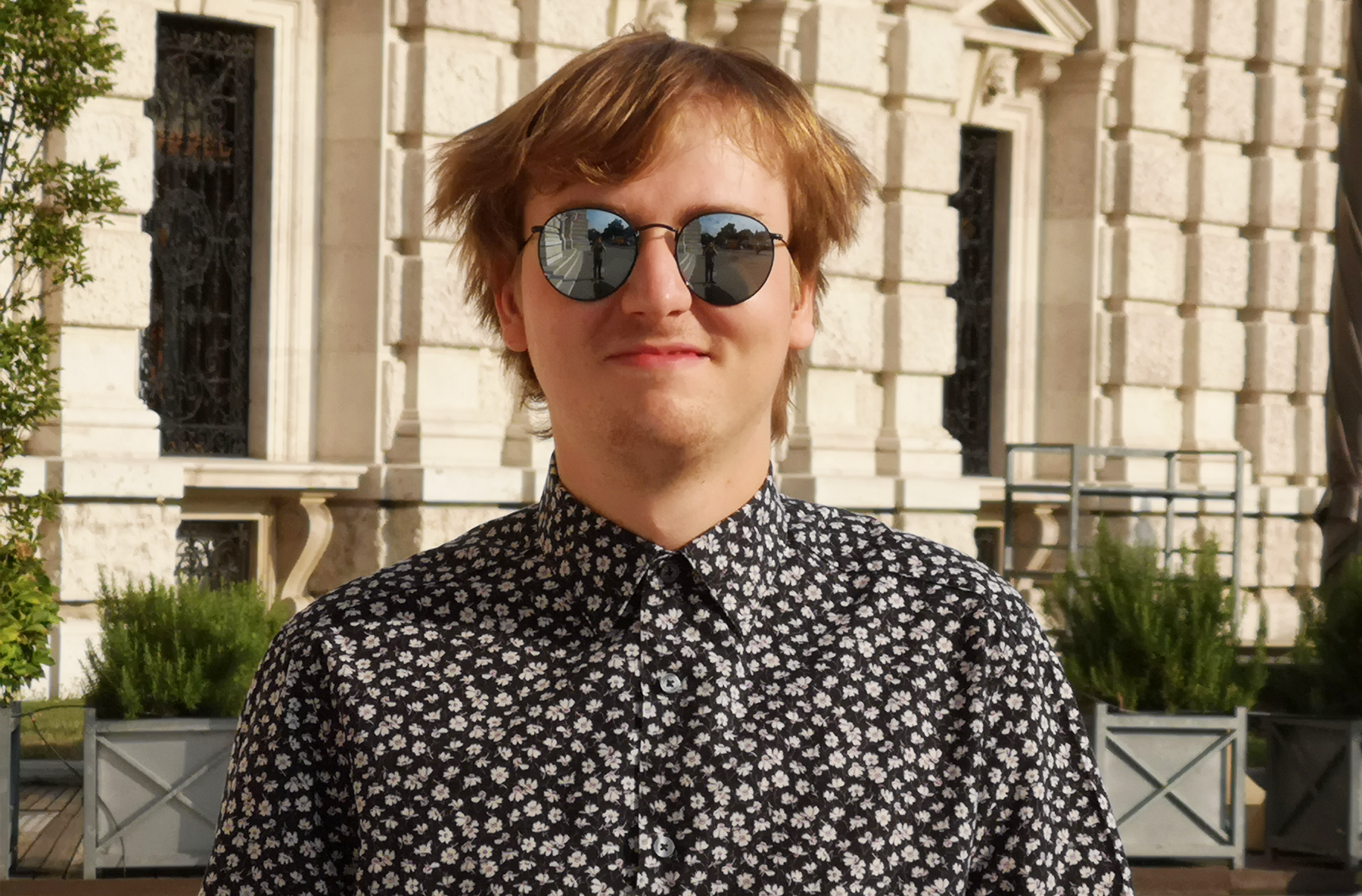 ---
Drawing influences from classic rock bands like Pink Floyd, The Beach Boys and The Beatles, and contemporary electronic artists such as Arca, Mount Kimbie, Four Tet and Bibio, Paul Wurm aka Josef Paul creates a sleek hybrid of electronic-infused indie rock. His debut album Bus Ride, which he released last year, was inspired by his time in London exploring the city and features an infectious blend of organic and electronic sounds. Learn more about his album below, his time with us at Point Blank, and where he's headed next.
---
Hey Paul, congratulations on the new record, Bus Ride, it's a fantastic album. Could you tell us a bit about the record? 
I moved to London in early 2017 for seven months and I took as much gear as possible with me. As soon as everything was set up in my studio flat, I started to write songs. The plan was to finish at least 20 during my stay. Every time I would write a song I wanted to push myself into different directions and out of my comfort zone. So, for a long time, I wasn't planning to make an album really. That changed when I found out how inspiring and somehow meditative listening to music on the bus in London has been to me. Whenever I had the time to, I would just take a random bus to explore the city and write down lyrics and notes for songs. Also, a lot of ideas that I had carried around for a while, suddenly found a place in a new song. I think that's why the album is quite diverse in terms of genres. After just three months I had about 25 songs pretty much finished.
About one year later, when I was already back in Austria, all the overdubs and all the production was finished as well. That was when I decided that I wanted to release it as an album.
Just two weeks before it was mixed, I wanted to make a sugary kind of pop song. That was when I made 'Running Thru', the second song on the album.
In August 2017 the album was mixed by one of the best mixing engineers we have in Austria.
His name is Dietz Tinhof and I had the pleasure of being in the studio with him during the mixing sessions. I learned so much during these days. The album was mastered in October 2017 by another genius. His name is Martin Scheer and he masters pretty much everything that's popular in Austria. The final release of the album was in March 2018, when the vinyl records and everything else was ready.
Your tracks blend a number of live and electronic elements. Could you tell me a little bit about your creative process?
I've always been really into a type of human feeling inside of music and for a long time, I could only see that in music that contains 'real instruments'. This seems quite silly to me now.
For a while, I could only really get that out of music like early Pink Floyd, Syd Barrett, The Beatles, The Beach Boys, Velvet Underground, Serge Gainsbourg, Dylan and all the other classics, as well as a lot of quite unknown psychedelic albums from back then. It wasn't only the 60s music that inspired me obviously, but still, all that stuff has had a huge influence on me. I started slowly getting into electronic music when I was about 15 and it got more and more important over the years. During my time in London I got really into Four Tet, Darkside, Arca, Brian Eno, Bibio, Mount Kimbie and loads more as well as a lot of hip-hop records. So it all came together when I made those songs.
How did you hook up with the Umbrela record label?
Basically, all the guys from Umbrela are good friends of mine who studied at Point Blank at the same time as me. Everyone in the collective is doing their own thing and that's really interesting.
We're all spread across the globe now and still, there's a lot of cool music coming out regularly.
Our second compilation will be out soon!
Could you tell me how you discovered Point Blank?
It's always been a dream of mine to live in London at some point. The time was right in 2017 and so I was looking for a place to study and when I found out about Point Blank on the internet, it just seemed perfect – and it was. I had a really good time there.
Were there any things in particular that really stood out in your memory from studying here – this could be a technique you learned? A module? A lecturer?
There are two lecturers who really inspired me. After every composition class with Linton Bennett, I just had to make another song. I think he often pointed out to some quite obvious things that I somehow hadn't really thought about before. It was really eye-opening.
Danny Linton was my Logic and Maschine tutor. Those classes were really inspiring as well.
I didn't just learn a lot about the software and the hardware. It was great talking to him about music in general and all the new stuff that was coming out at the time as well as amazing records from the past. That gave me a lot of inspiration as well.
Do you have any exciting projects you've been working on that you're allowed to tell us about?
Currently, I'm working on several projects. Actually, I'm already working on the follow up to Bus Ride. After more than one year of developing a live setup for my solo project, I finally found a way to pull it off. I'll start playing more shows from August on. Also, I've been in a band called Painted Beehive since I was 15. We've finally finished recording our debut album, which sounds completely different to everything we've done so far. I'm excited to put that out as soon as possible. There's another album that I've recorded and produced together with a friend of mine, which should be out soon on Umbrela. It's an endless progression of learning by doing. I'll see where it'll take me.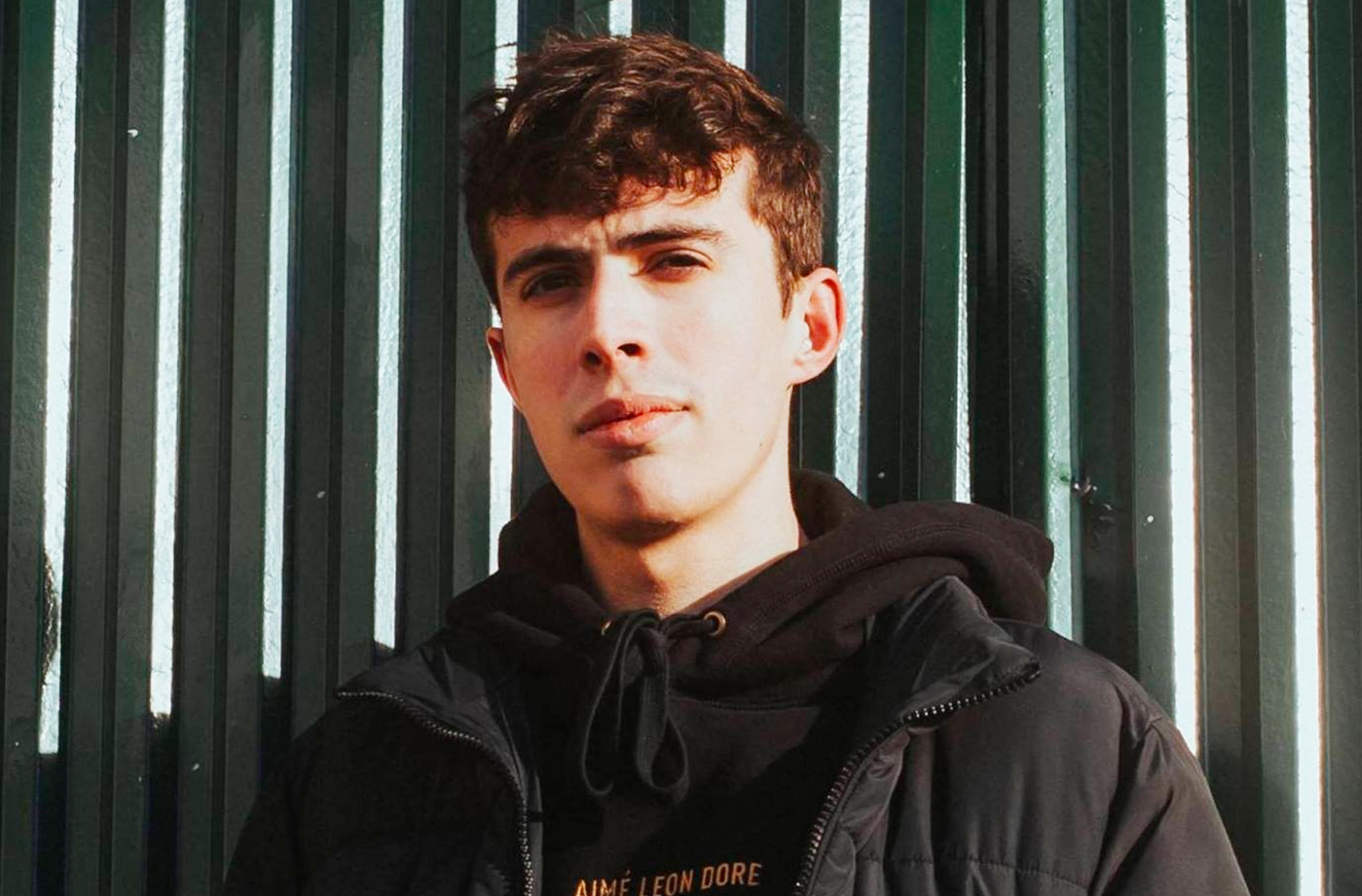 ---
New York City-native Squired has been playlisted by big hitters such as DJ Snake and Martin Garrix as well as received airplay from the mighty BENZI. He's shared the stage with the likes of Snakehips, Getter, GANZ and more and is currently sitting on a gold mine of unreleased and released gems. We caught up with Squired following his time studying with us at Point Blank to talk music, gigs and upcoming projects.
---
We noticed you've played alongside some huge artists such as Snakehips, Getter, GANZ and more – congratulations! Could you tell us a bit about how you got involved with these line-ups?
Yeah for sure! Honestly, the best way is just to create music and get heard that way. The show bookings will come if you have people listening. Another super important thing is just developing relationships and networking with people. Sometimes I just get hit up to be support for an artist coming into NYC. Other times it's through recommendations from fellow artists or managers. I've been lucky to have some amazing friends in the music industry and we get to work with some awesome local promoters in the city.
You recently dropped the track, 'Like I Do' (Feat Emily Terran), which seems to be getting a lot of attention online. How did the track come together?
This track was actually in the works for a really long time. I think I started the initial production almost two years ago and had a different vocalist on the track back then. Over time I ended up deciding to take the track in a completely different direction from the initial idea. My manager linked up with Emily's team and we got her on the track. I then reworked the track to mesh better with the new vocals. The final version we dropped in June is just completely different sounding from the one – I started working on almost two years ago!
You've had your tracks picked up by the likes of DJ Snake, Martin Garriz, BENZI and Adventure Club – that's huge! How did this come about?
I still can't believe some of these artists actually support my music. With DJ Snake and Martin Garrix, I'm honestly not sure how that happened. I just remember one day going onto Spotify for Artists and saw that both of them had added one of my tracks to their respective playlists and I kinda freaked out a bit. One of my friends sent my tracks to BENZI a while back, and he's been supporting some of my music in his radio shows. I also send him some of my unreleased stuff from time to time. Adventure Club I got connected with through a mutual friend and they have been really incredible with supporting my music. It's just crazy to me since they were a group whose melodic dubstep remixes I listened to years ago on YouTube and now it's come full circle. We also may have some stuff in store down the line, but I can't really talk about that now.
Could you tell me how you discovered Point Blank?
I found Point Blank through the YouTube channel. I started watching those videos and decided to dive deeper. I remember seeing all the courses that were being offered and was instantly interested in taking part in that aspect of the school.
Were there any things in particular that really stood out in your memory from studying here – this could be a technique you learned? A module? A lecturer?
For me honestly, it was the community and being able to talk with other producers all of whom were trying to learn and improve. Where I grew up not many people were really into electronic music at all, I felt like a black sheep. So when it came to producing specifically nobody was involved in it where I was from. Point Blank led me to a community of like-minded people with the same goals. I think that was really one of the biggest driving factors in helping improve my production abilities overall.
What's in the pipeline?
I have a ton of music right now with a lot of my friends and some bigger artists that I can't wait to share. Hopefully going to be playing a lot more shows later this year as well as some stuff I can't fully talk about yet, but I'm super excited about it all. Thank you so much for reaching out and speaking with me.
Socials: Facebook / Twitter / Instagram / SoundCloud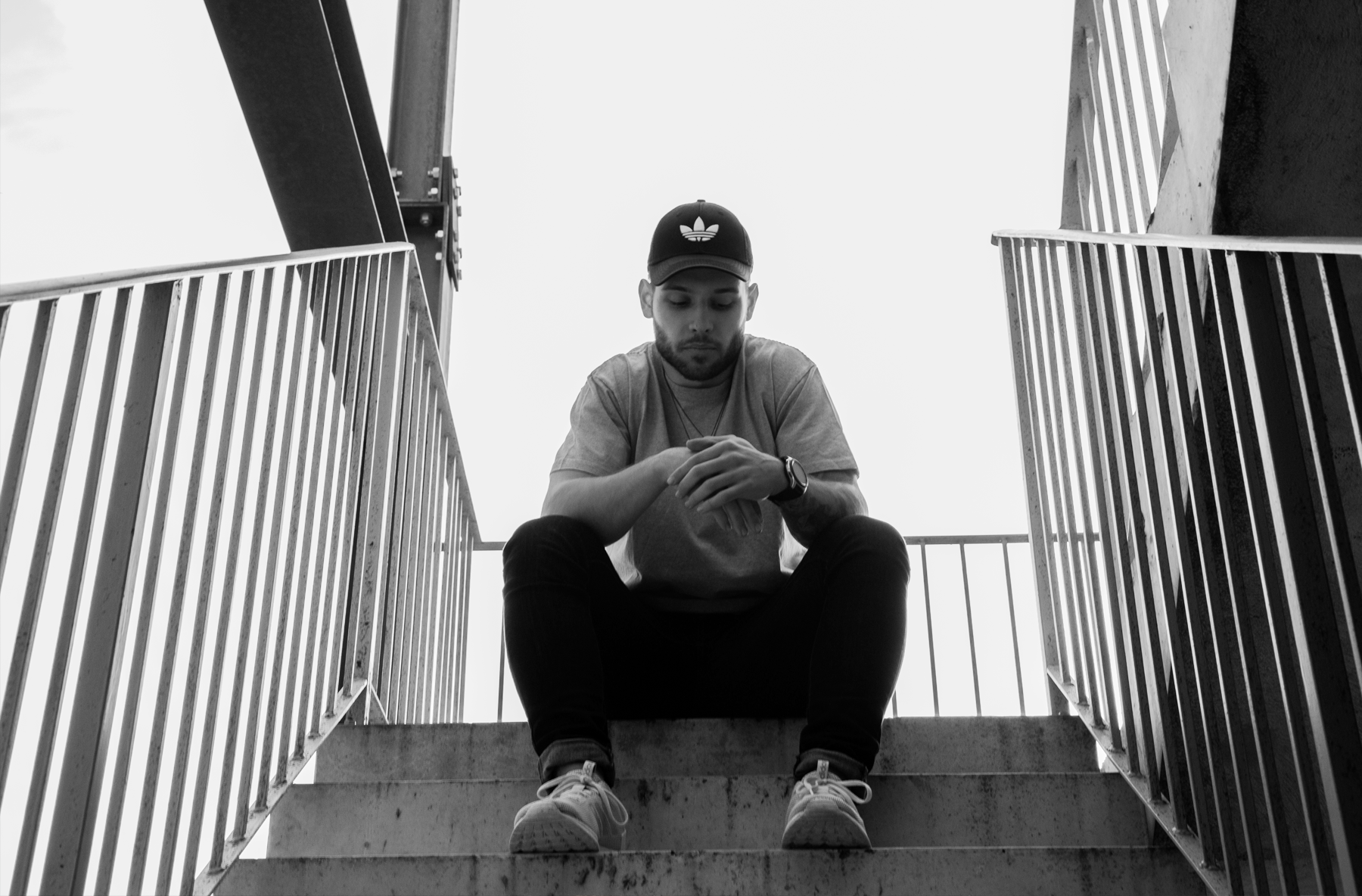 ---
Pedro Da Cruz aka ANTOLC creates dark, kinetic techno tracks packed with percussive grooves and atmospheric builds. Due to his line of recent releases and DJ sets he's causing a stir in the underground UK techno scene with much more to offer on the horizon. We spoke to ANTOLC to discuss just how he goes about building a track and where he's headed next.
---
How long have you been making music for? Do you come from a musical background?
I have been producing now for about 3 years, I started shortly before I began my Degree course at Point Blank Music School.
You make great techno tracks! How do you go about making an ANTOLC track?
Thank you! For me, I like to stick to concepts generally when producing. For example; my lastest EP, Ruins Of Time, had an ancient theme which I think is distinguishable in all 4 tracks. I tend to experiment with atmospheric and rhythmic elements for a while until I have something I can use as a bed for the track. This is followed by focusing heavily on the low end and bassline. After I make a sequence of different elements which work well within a 1/2 bar loop then I like to map different parameters to a controller so I that I can record the track live. Afterwards, I go back in and make any necessary changes or adjustments.
We saw you work closely with Black Lake Recordings. How did you hook up with the label?
I met them through a mutual friend at a party. Back then I was launching my own party locally which the label head caught onto which led him to book me to play for his collective at the time called A.R.M. After that ended he kept me in the loop and I kept him up to date with my music. When Black Lake eventually came about in 2017 I started doing remixes for them at first and eventually ended up doing an individual EP in 2018.
Can you tell me how you discovered Point Blank?
For me, it was mainly through the YouTube channel at first. The tutorials are really neat and it made me want to take it to the next step and do the Degree course.
What's in the pipeline?
I have a couple of remixes coming out. One for Minimal Force in September and another for Black Lake. Another EP is also in works with Black Lake at the moment which is a collaborative project. I have two releases in the pipeline overseas with two labels which I'll have more details on soon. I've started releasing music independently under my own imprint on Bandcamp, the first release being Ruins Of Time with two more planned by the end of the year. I am planning to start my own label collective in the near future, most likely at the start of 2020. For the first time I'm starting to send music out to labels I admire so we'll see how that goes to. Safe to say I'm trying to keep busy this year.
Socials: Facebook / Bandcamp / SoundCloud
Successes such as these are common among our students and alumni. We can teach you how to DJ like the best of them at any of our schools. If you'd like to learn how to produce, then we can build your skills from the ground up with our range of degree programmes, including our BA (Hons) in Music Production and DJ Practice. For more information, you can contact us here.
Register to Access Free Courses, Plugins, Projects, Samples & More
When you register with Point Blank, you access an array of free sounds, plugins, online course samples, access to our social network Plugged In and much more! Simply register below and visit our Free Stuff page to get your hands on a range of exclusive music-making tools and tutorials provided by the team. Fill your boots!