Welcome back to another edition of Point Blank Student Success. This month, we spoke to the recent winner of the Hollywood Music In Media Award, Jake Warren, and the techno DJ/producer, Talbot.
We compile these every month, showcasing students that have studied with us for any length of time at any of our locations: London, Los Angeles, China, Ibiza, Mumbai, and Online. Read on below to learn about these musician's previous experiences at Point Blank and the exciting projects they've been working on.
If you're interested in learning the ins and outs of music with Point Blank, we're currently offering 25% off our selected London, online and LA courses until 30th June. So, be sure to sign up before this offer ends using the codes LONDON25, ONLINE25 and LA25.
Jake Warren (Versace / Swatch / Nokia / SBTV) – Art of Mixing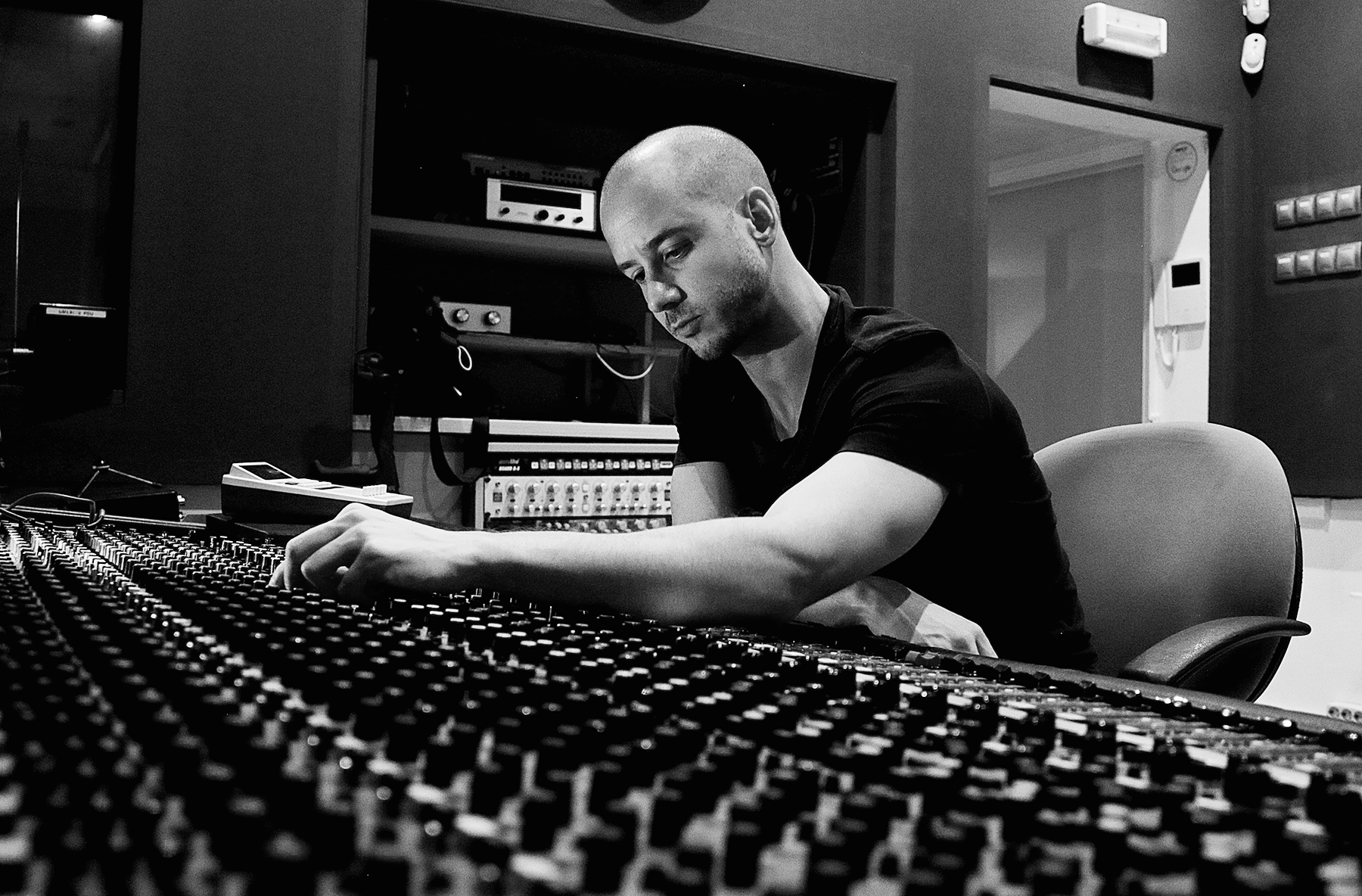 Jake Warren is a British music producer who studied Point Blank's Art of Mixing, amongst other courses, that has gone on to work in sync, having his music featured in campaigns for global brands such as Versace, Swatch, Nokia and more. Follow on below to learn more about his time at Point Blank, how he broke into the music sync business and his recent success, winning the Hollywood Music In Media Award.
Hey Jake, how's it going? For those who aren't familiar with what you do could you tell us a bit about yourself?
Hey, I'm doing well – thanks for having me! Sure, my name is Jake Warren, I'm a British music producer from London and I specialise in making music for sync, so songs for TV shows, advertising and brands.
You were recently crowned a winner of the Hollywood Music In Media Award – congratulations! What's the story here?
Thank you! The HMMAs honour original music in all visual media including film, TV and trailers. I won the award for 'Outstanding Song/Score for Commercial Advertisement' for a custom cover I produced for a Kinder Bueno commercial of an 80's hit song. Somehow the commercial became really popular and sometimes people want to know the music behind it. Normally there's a live award show in Hollywood but that didn't happen because of the pandemic… Maybe next year!
You've worked creating music for the likes of Swatch, Versace, Nokia and Lexus. How did you hook up with these global brands?
Well, this is why I'm always so thankful to Point Blank. This story goes back 10 years when I was studying at Point Blank in East London. A brief was sent out to all the students as one of Rob Cowan's friends (CEO) was a high profile commercial director looking for a track for a Swatch commercial he was directing and asked Rob if he could help with the music. It was the first time I'd written to a brief and soon after, I got the call saying I was down to the final two. The next call came saying I'd won. It aired on MTV in Europe and this was the first time I got paid for music. It was quite mind-blowing to hear my music on TV for the first time. This 30-second commercial became my showreel and I took a CD to all the music houses in London and asked them very politely for work! A few companies started to let me pitch on jobs and I slowly started to hone my chops and of course, with some luck, I won more jobs and built up my reel from there.
What advice would you give to a current Point Blank student looking to break into the world of music for media?
Firstly get a strong handle on your chops. The teachers at Point Blank are incredible so use them as your most valuable resource. Next is actually being out in the world as a media composer. This isn't something you do, it's really who you are because opportunities are everywhere and you have to be ready to recognise them. For example, I remember back in the day when SBTV was on the rise, I emailed Jamal Edwards and asked him if I could make him a custom ident/jingle for his channel. He said yes and I made the 'Yeah yeah, SBTV' jingle. It became synonymous with the brand gaining hundreds of millions of views online. This allowed me to have something out in the world that people knew which enabled me to get more work. So you have to do good work and also find people you resonate with and always be looking for opportunities where you can take what you love to do and turn it into something tangible and valuable for others.
Do you have any tips for staying productive and navigating the industry during a global pandemic?
Fortunately, we're in a global industry now which means your clients can be all over the world. You're only ever one email or introduction away from a new client or collaborator. Never be shy to make new connections. Always be refining what it is you're offering and get clear on who it is that needs what you do and do your best to be of service.
Could you tell me how you discovered Point Blank?
A friend of mine from school that I used to make music with was looking for a music school for himself at the time in London and mentioned Point Blank. I went to a few open days and Point Blank was the one that stood out.
Were there any things in particular that really stood out in your memory from studying here?
Really, it was the teachers. I was very fortunate to have some incredible teachers while studying there and I really made the most of them. I hear Dave Pensado talk about the importance of teachers a lot and I really do feel that the people that share their knowledge and experience with us on our journey are the ones to thank for any success we might have.
What's in the pipeline? Are there any other interesting projects you're working on you can tell us about?
Right now, I'm working with an artist called Kelson who recently landed her first placement in the show Batwoman on The CW and now E4 in the UK. I'm also working with an artist called Frally who I discovered on Shazam and through that got connected with the guys that rep her. In addition, I've been doing some remix work for a bunch of their artists. So yeah, always new and exciting things going on!
Socials: Instagram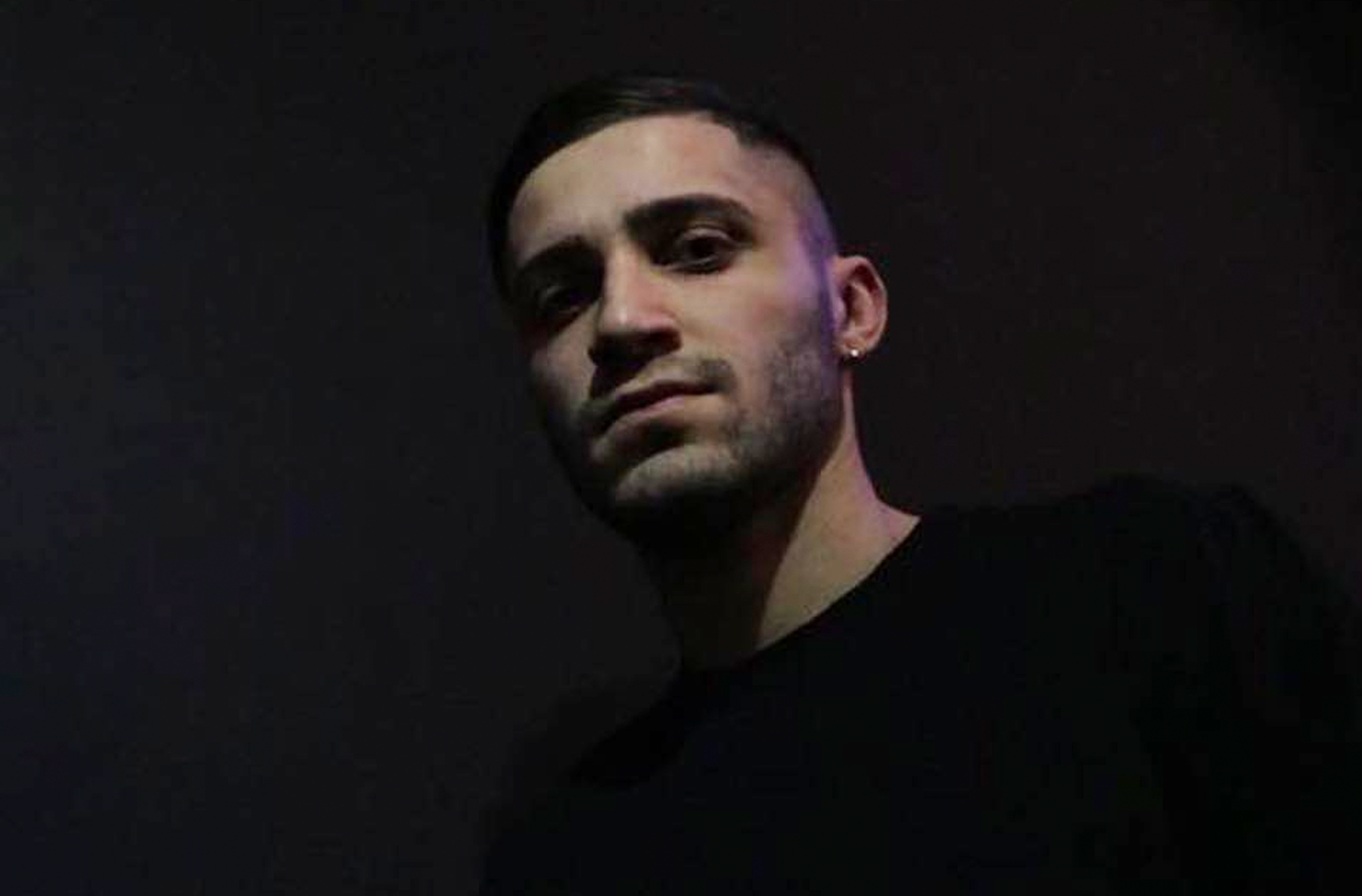 Alessio di Corrado aka Talbot is a techno DJ/producer, sound engineer and Point Blank alumni from Italy. Thanks to his knack with dark harmonies and syncopated rhythms, he's been recognised by techno labels such as Dstm Records, Insane Industry Recordings and more, releasing originals and remixes to a wider audience. In addition to his productions, he's secured DJ slots at big venues, including Egg London, Fire & Lightbox and more and still has lots of exciting things to come. Find out more about Talbot below.
Hey Talbot, for those who aren't familiar with you, could you tell us a little bit about yourself?
Hey, thanks for the invite! I'm Alessio aka Talbot, a 25-year-old techno DJ/producer and sound engineer from Italy. Back in 2011, I approached electronic music through clubbing. I have always been fascinated by the power of music and how strongly it can connect people with each other.
My music background has evolved over time through a variety of styles. Initially from the softest deep house of early Hot Creations and ending with the in-depth search of the hard beat of industrial music – a sound which encompasses dark harmonies and syncopated rhythms, typical of Berlin techno culture. Other influences include Sheffield's industrial music that identified a new artistic form through the sacrifice and importance of labour and the ability to transmute the sonic degradation of those means of production into the objects of our minds. I was intrigued by the study of the dadaist movement in the post-proto-punk era, whose artists like Throbbing Gristle, Cabaret Voltaire, David Bowie and many more contributed to the development of the DIY concept.
I felt like following a solid direction through the means of listening to the surrounding environment you are faced with on a daily basis.
We noticed you've performed at top venues, including Egg London and Fire&Lightbox Complex. How did you secure these gigs?
Yeah, I really spent a great time in London! When I played at Egg London, I got the chance to be part of an event series thanks to Trish O, an old PB student who introduced me to the promoter, who then gave me the opportunity after listening back to my material. I then played a few more times there and used the same methods to secure gigs at the Fire & Lightbox complex. My friend knew the promoter, so another diem I had to carpe! Networking is key to carving out new opportunities.
You recently released an original track, 'Thrum', on the Dstm imprint – Congratulations! Could you tell us how you hooked up with the label / the story behind the release / what inspired the track?
Thank you! I was thrilled by the idea that my music would be out on the Dstm roster – a well-respected label with a real community that is open to new faces of the techno scene. Their ethos surrounds fighting against social problems and condemning those who commit all kinds of abuse.
On this occasion, I want to thank my friend, and great artist, V111 who informed me that the label had a free slot for their Various Edition Vol.2 – so I immediately got to work on a production. The fact that I had a deadline to respect pushed me to make fast decisions and stick to the sound material I had during my compositional process. Sometimes, the inspiration comes from listening carefully to what you have and the surrounding environment.
'Thrum' features a sharp contrast between the thumping sound of the low frequencies and the long atmospheric breakdown. It was like a strong sense of contempt towards materialism that triggered a positive backlash into my brain.
Do you have any go-to techniques/plugins you use when writing new music?
To be honest with you, I don't stick to a pattern when I make new tracks as I'm constantly looking for new ways of producing. It's more stimulating watching the processing evolving!
I'm an Ableton user and I generally trigger external hardware, including a drum machine, synthesisers or plugins.
I also have an Akai APC40 MkII which I mainly use for automation purposes. Typically, I map the controls to some plugin parameters, like effects, oscillator knobs and any other secondary sources that enhance some kind of movement to the sound in question.
I love using VSTs which are functional to a quick understanding of analog synthesis. Particularly, Reaktor Primary Blocks really offers a wealth of possibilities, from the search of your sound to a better perception of how synthesis works. I also use other third-party plugins like Surge, which is free to use and a great learning tool, especially for anyone who's not familiar with analog synthesis.
We saw you remixed Bunduc – 'Losing Hope' for Insane Industry Recordings. Do you have any tips for aspiring producers on remixing tracks?
Regardless of the fact that my remix for Bunduc was my first professional demo to show to the public, I have tried to follow a simple rule, which was to emphasize the main characteristics that made the original track stand out. So my genuine suggestion is to have both emphatic and critical listening, as it's crucial to identify those elements that you reckon need to be enhanced. This way, you will be able to easily understand which sounds you will need the most for your piece so that you can then focus on your own material and add extra flavour to your remix.
Could you tell me how you discovered Point Blank?
In 2013, I was living in a boarding school and studying at an aeronautical technical institute outside my town but the desire to make music crossed all the boundaries. So, I did some quick research online about the best electronic music production schools and Point Blank appeared to me as the best solution to my professional intentions. Since then, I stopped thinking about joining the academy because I had lots of barriers preventing me from attending, such as the language or poor musical knowledge. But, after a couple of years, I decided to follow my instinct and undertake this great change. I'm really glad I didn't think twice, considering the huge steps I've been taking so far.
Are there any things, in particular, that really stood out to you from studying with Point Blank?
Well, one of the most fascinating things I experienced during my studies was always being surrounded by talented people, great tutors that were willing to spread more knowledge and a multitude of events (from the most cultural to the funniest ones) that such a big city like London had to offer. I also enjoyed the PB rehearsal rooms but I have to stop here otherwise I won't finish anymore!
What's in the pipeline? Are there any other interesting projects in the works that you can tell us about?
Yes, I have my debut EP coming out in July on DSTM Records in conjunction with my video podcast release. To be more specific, the latter will showcase a combination of visuals and sounds, with the purpose of transmitting a strong relationship between the sonic degradation of the industrial rhythm and the retelling process of a typical working environment. Essentially, this is a pure artistic concept to crystallize evermore.
I've also been confirmed to play a gig at The Ladybird club in London in late July, hosted by "Deeper Flow LDN", a house and techno event series that is making its first launch party. I'm really looking forward to it!
Socials: Instagram / Facebook / SoundCloud / Resident Advisor 
Successes such as these are common among our students and alumni. We can teach you how to DJ like the best of them at any of our schools. If you'd like to learn how to produce, then we can build your skills from the ground up with our range of degree programmes. For more information, you can contact us here.
Register to Access Free Courses, Plugins, Projects, Samples & More
When you register with Point Blank, you access an array of free sounds, plugins, online course samples and much more! Simply register below and visit our Free Stuff page to get your hands on a range of exclusive music-making tools and tutorials provided by the team. Fill your boots!
Share this post