In the run-up to the start of our brand new Music Industry Management Degree, we've launched a new Music Industry Discussion Group for PB Students to talk about all things industry. Our new discussion group is the perfect platform for producers, DJs, aspiring managers and more to explore the ins and outs of the music business with those who have lived and breathed it. Whilst discussing current trends in the musical space, those who attend will be able to voice their opinions, debate hot, current topics, and also ask any questions they have about the industry. This can include anything from streaming, royalties and management to running record labels, mental health awareness and more and will give all who attend a fresh perspective of the future of the creative industries. If you'd like to learn the ropes of the industry on a more permanent basis, our BA (Hons) Music Industry Management Degree is the course for you.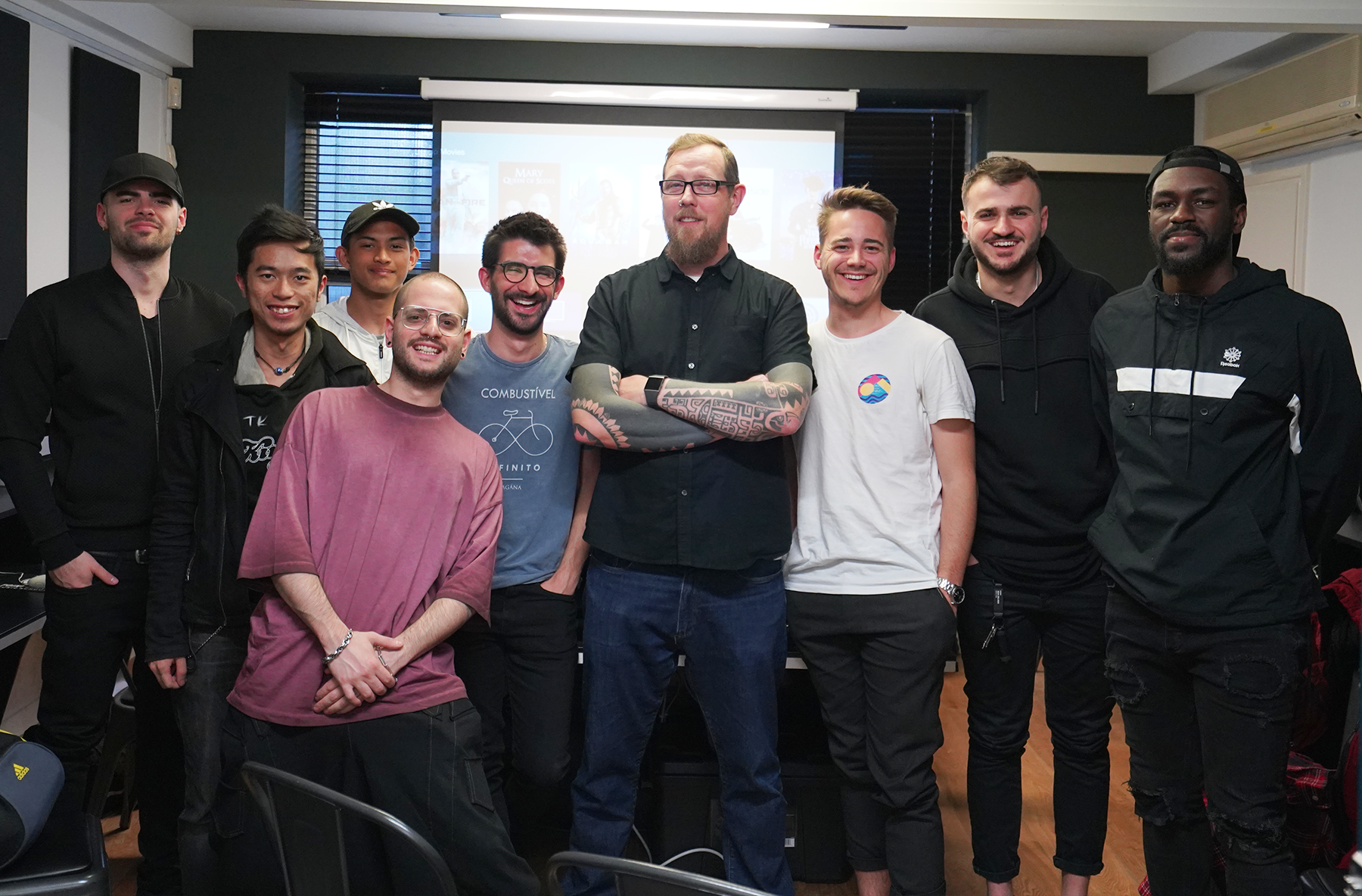 The group's first sessions was headed up by one of the newest editions to Point Blank's renowned team of lecturers, Music Industry Degree Course Leader, Lee Erinmez. With a wealth of experience as a professional musician, signing with BMG Records and performing as the bassist of UK rock outfit Snuff, as well as working as a music business educator, Lee brings a lifetime of expertise to the discussion group's table. During this weeks session, Lee and the students engaged in an eye-opening discourse on the different ways artists can use social media to promote themselves and their music using both conventional and unconventional methods. In addition to this, the group explored the world of artist royalties and revenue and how these differ depending on the kind of artist you are/manage. Each session will be headed up by an internal or external specialist and focus on the most current and pressing issues in the realm of music with students encouraged to bring their topics of interest to discuss.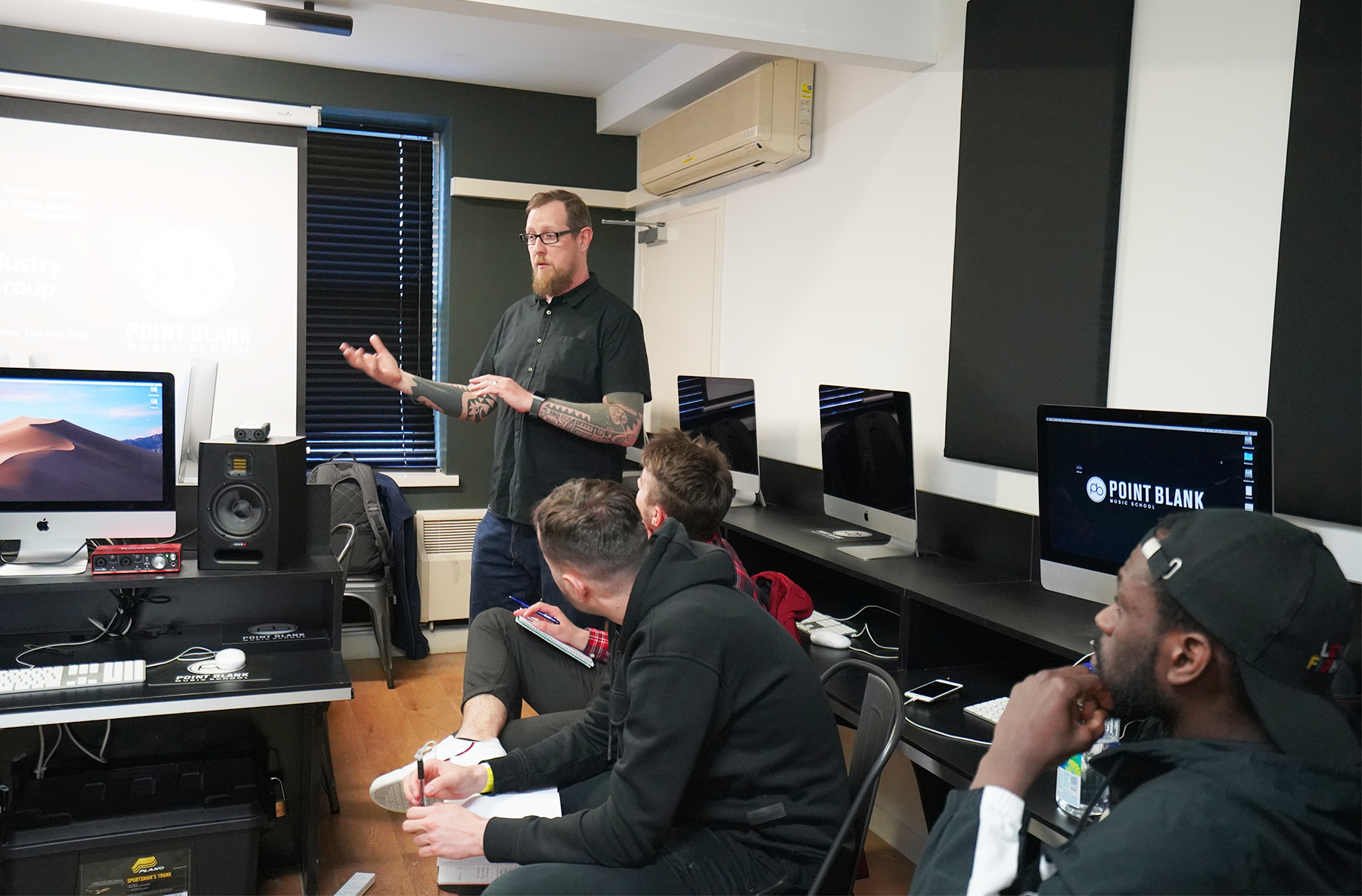 If you're interested in gaining exclusive access to the likes of our discussion groups, panels, guest lectures and masterclasses, our Music Industry Management Degree will grant you access to this and more. The course commences in September and is limited availability, so head here to enrol now and complete your application form before spaces run out. If you have any questions don't hesitate to get in touch, and don't forget to check out our other London courses too.
Register to Access Free Courses, Plugins, Projects, Samples & More
When you register with Point Blank, you access an array of free sounds, plugins, online course samples, access to our social network Plugged In and much more! Simply register below and visit our Free Stuff page to get your hands on a range of exclusive music-making tools and tutorials provided by the team. Fill your boots!