For those who yearn to capture the soulful and organic cadence of a live drummer but can't afford to record with a real one, virtual drumming has become the next best thing. Drum Virtual Studio Technology (VST) plugins are a budget-friendly and time-efficient alternative that gives producers and musicians access to an extensive collection of drum sounds to build the rhythm section for their tracks.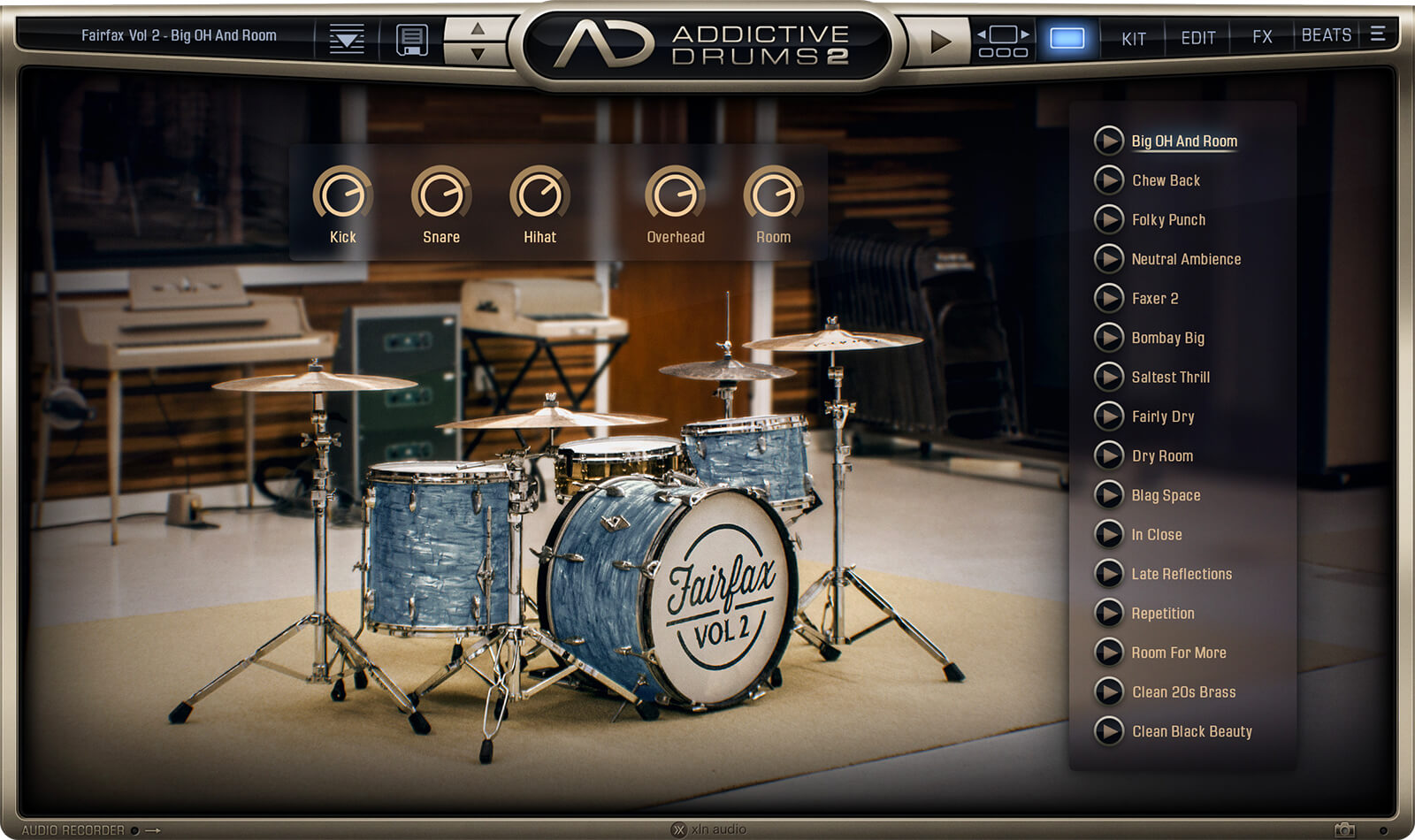 Addictive Drums by XLN Audio is a high-quality drum VST that has made it's mark for being versatile, polished and light on the CPU. This comprehensive VST offers fully customizable, professionally captured drum sounds with top-notch effects and fast workflow. Its intuitive interface allows you to craft your perfect drum sound by changing individual drums, tuning and dampening them or adding drive, cut or boost in any spot in your frequency spectrum.
Toontrack's EZ Drummer 3 is an all-encompassing drum VST that offers a broad range of meticulously recorded drum sounds. In addition to the multitude of ready-to-go, out-of-the-box drum sounds, EZ Drummer 3 features an intuitive, user-friendly interface that allows for the creation of drum parts as simple or as complex as you want. It boasts a song creator feature, a MIDI library with numerous grooves, and a powerful mixing engine that includes effects chains, pitch and timing control. If you're looking for specific drum tones unique to a specific genre like 'Heavy Metal' or 'Pop Punk' EZDrummer offers you expansion packs to give you kits perfectly suited to the genre you're looking to make.
Modo Drums by IK Multimedia is another fantastic addition to the world of drum VSTs. This plugin is known for its "physical modeling" approach to digital drums, resulting in a very realistic, organic sound. It provides a high level of customization, allowing you to select, tweak and swap out 14 different drums and cymbals.
Modo Drums also comes with a range of pre-set kits tailored to various genres, which can save you a lot of time if you're in a hurry. Moreover, each drum has control over skin thickness, tuning, mic choice, leakage, room type, and more, offering an incredible amount of control. You can even adjust the playing style, with options for sticks, brushes, and mallets.
The integrated grooves offer over 1400 MIDI patterns, providing a useful starting point for your drum tracks. If you're looking for an intuitive and customizable drum VST that offers a live and organic feel, Modo Drums is well worth considering.
The richness and variety of drum VSTs available today make it an exciting time for music production. Regardless of your style or requirements, there's a plugin out there that can help you achieve your desired sound. At Point Blank Music School, our degree courses provide detailed, hands-on training in music production, helping you navigate the ins and outs of technology like these plugins. Whether you're just starting or looking to hone your skills further, we are here to support your journey. You can find out more about our Music Production and Sound Engineering Course here.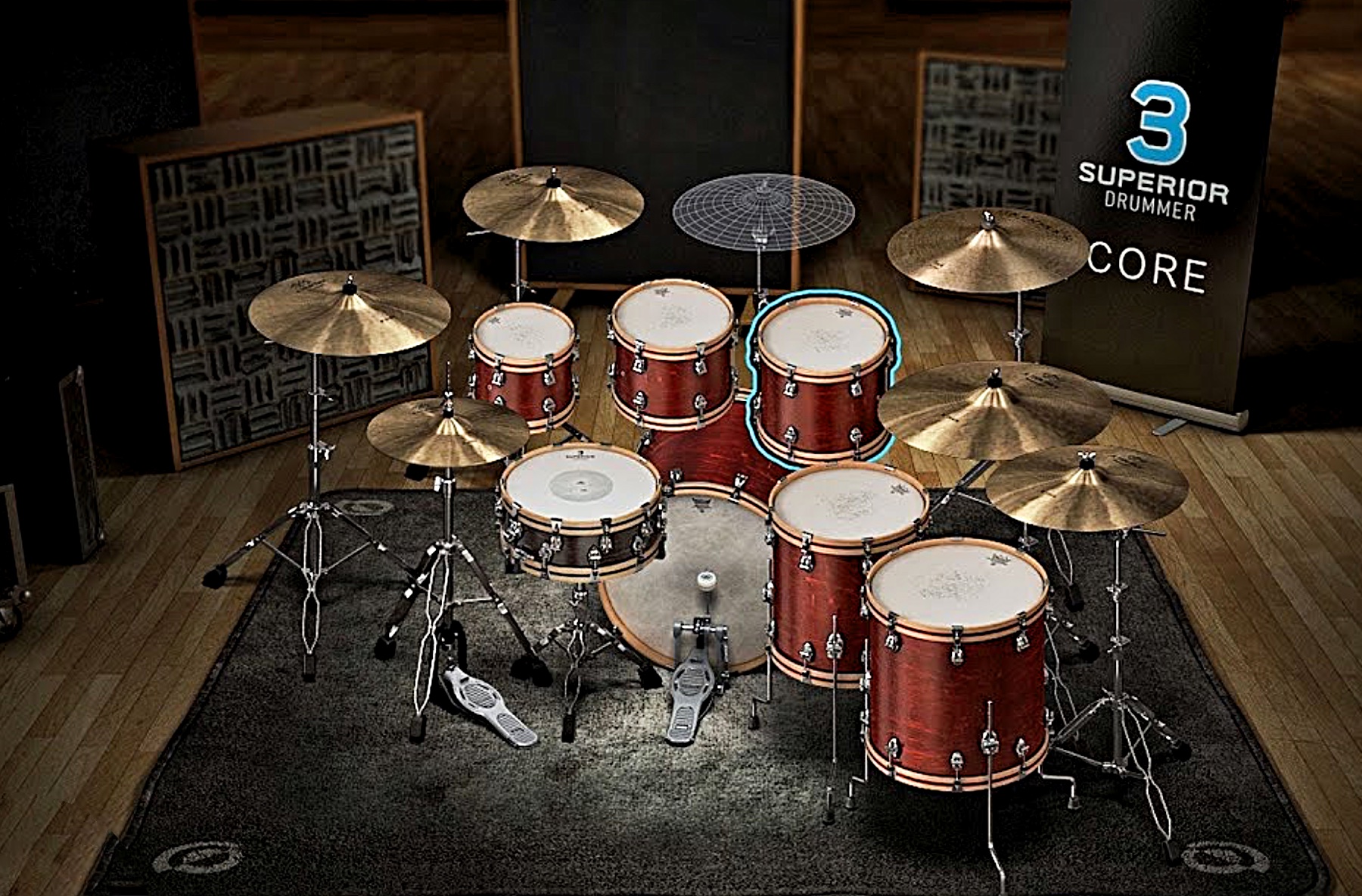 Superior Drummer by Toontrack is one of the most advanced drum VSTs in the market, perfect for producers who want ultimate tweak-ability. It offers comprehensive control over every aspect of your drum sound, from ambience and bleed levels to pitch, volume, and even mic placement. With a colossal library of sounds recorded by award-winning engineers, the Superior Drummer 3 offers unprecedented levels of realism and control. It includes 230GB of raw, unprocessed sounds, 11.1 surround sound, and over 350 electronic drum sounds.
SSD5 from Steven Slate Drums offers an expansive drum library with a powerful, intuitive drum sampler. It boasts a completely redesigned user interface, new SSD5 physically modelled drum playback algorithm, Deluxe 2 Drum Library featuring over 50 new instruments, and 77 snares, 84 kicks, 58 toms, 11 hi-hats, 14 crashes, 6 rides, 4 splashes, 3 chinas, sampled with up to 10 velocity layers per instrument.
Get Good Drums stands out as a popular plugin in the drum VST world. Their P4 Matt Halpern pack, for example, is meticulously tuned and captured at the acclaimed Fishman Studio in Massachusetts. It includes a full range of velocities, numerous articulations, a proprietary algorithm for realistic hi-hat dynamics, and a whopping 26 kit pieces and 6 snare variations. It's designed to be versatile enough to handle the most extreme metal to the softest pop.
Robot Dog Drums VST offers users a unique, full-bodied tone.  The interface is simple and straightforward, making it easy and intuitive to get to grips with. It's been recorded with high-quality microphones, preamps, and converters to deliver punchy rock drums with a live feel. It includes a variety of drum samples that are processed and unprocessed, giving the user the freedom to tailor the sound according to their needs. The interface also offers built in grooves to spark groove ideas.
Each of these VSTs offers a unique take on digital drum sounds. Considering your specific needs, budget, and level of expertise to choose the right one for you. The path to learning music production can be overwhelming but, our degree courses at Point Blank Music School can help you navigate your journey to mastery. Enrol in our courses today.
Register to Access Free Courses, Plugins, Projects, Samples & More
When you register with Point Blank, you access an array of free sounds, plugins, online course samples and much more! Simply register below and visit our Free Stuff page to get your hands on a range of exclusive music-making tools and tutorials provided by the team. Fill your boots!