Are you looking to get into music production? Whether you're a curious beginner or a seasoned musician exploring new creative avenues, Logic Pro X and Ableton Live 11 have got your back! These two powerhouse programs are the perfect companions for beginners in the exciting world of music production. So which one is right for you? Let's dive headfirst into the thrilling realm of Logic Pro X and Ableton Live 11, comparing their features and highlighting why they're both fantastic choices for beginners. And hey, if you're looking to take your music production skills to the next level, don't forget to check out our music production classes. Alright, let's get it!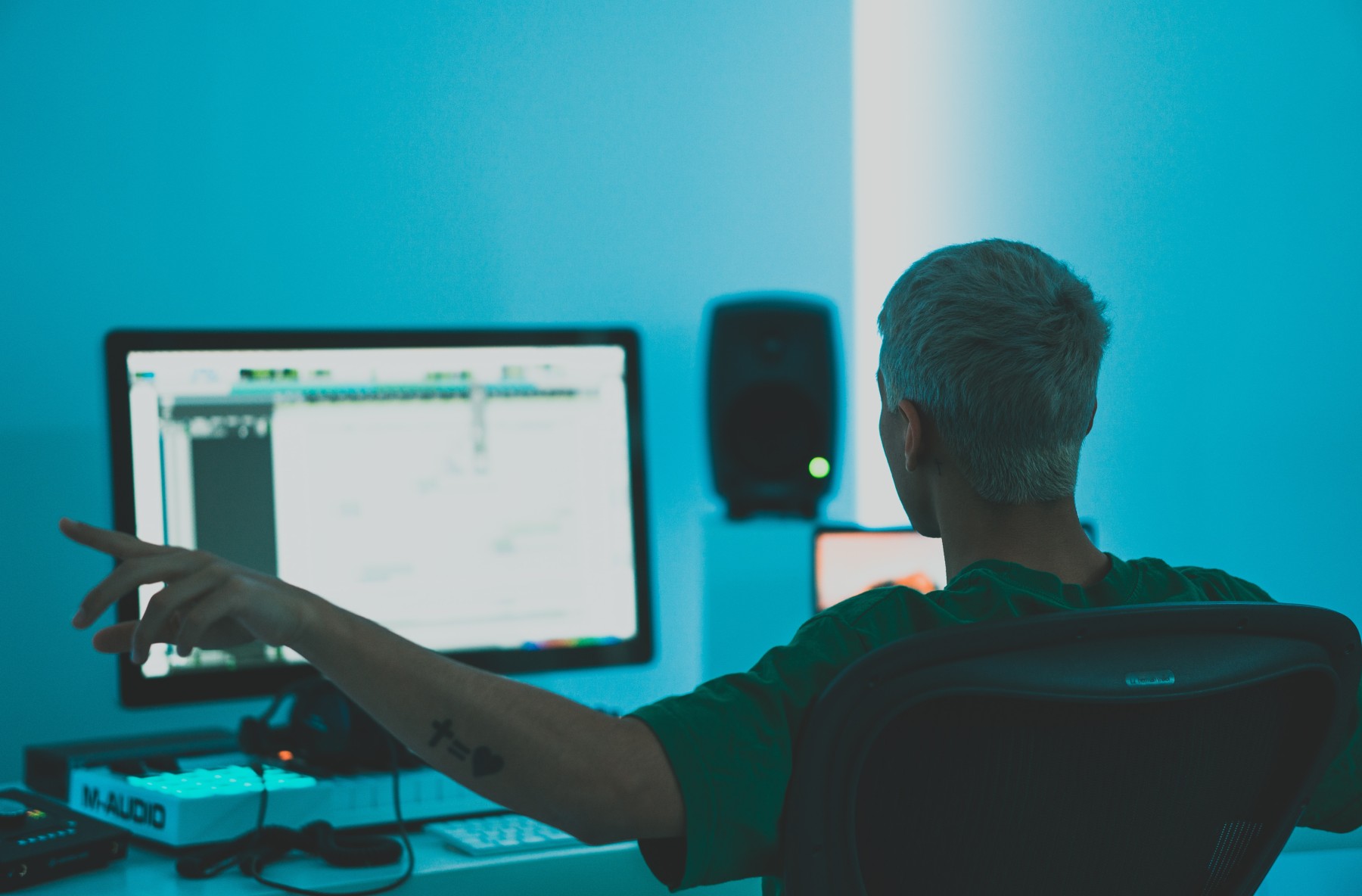 Logic Pro X
Like Garage Band but on steroids, this powerful Digital Audio Workstation (DAW) has become a staple among beginners and professionals alike. With its user-friendly interface and extensive list of features, Logic Pro X is perfect for those just starting their music production journey. Here are a few other stand-out features of Logic Pro:
User-friendly interface: Logic Pro X has a clean and intuitive interface, making it easy for beginners to navigate and access different features and tools.
Smart Tempo: This feature automatically detects and adjusts the tempo of your recordings, making it easy to work with live performances or recordings with varying tempos.
Drummer: Logic Pro X includes a virtual drummer with various styles and drum kits. It's an excellent tool for beginners to quickly create realistic drum tracks without any advanced drumming skills.
Smart Controls: With Smart Controls, beginners can easily tweak and adjust the parameters of virtual instruments and effects without getting overwhelmed by complex settings.
Flex Time and Flex Pitch: These tools allow beginners to make precise timing and pitch adjustments to audio recordings. Flex Time helps fix timing issues, while Flex Pitch helps correct vocal pitch, making it easier to achieve professional-sounding results.
So, whether you're a singer-songwriter, a beat maker, or simply looking to have fun creating music, Logic Pro X is the perfect choice to kickstart your music production journey.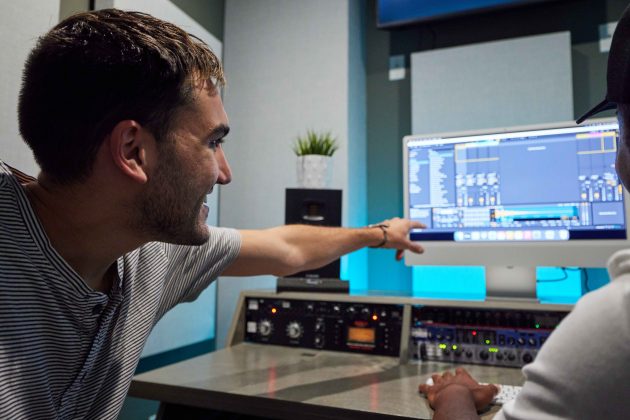 Ableton Live 11
Now, allow us to introduce you to Ableton Live 11 – the ultimate tool to fuel your creative fire! Designed with beginners in mind, Ableton Live 11 offers a seamless and intuitive interface that will have you producing professional-sounding tracks in no time. Here's a few other stand-out features of Ableton:
Session View: Ableton Live's Session View allows beginners to easily experiment with different loops and ideas. It's a non-linear, clip-based interface that encourages creativity and quick arrangement building.
Ableton Live's Warp feature: This feature makes it easy for beginners to adjust the timing and tempo of audio recordings. It helps to align different audio clips and loops and create cohesive tracks, even if they have different tempos or timing variations.
Ableton Drum Rack: This tool enables beginners to create drum kits by mapping different samples to individual pads. It's a simple and visual way to get started with drum programming and beat making.
Ableton Push integration: The integration of Ableton's hardware controller, Push, makes it easy for beginners to interface with Live's features and functions. It provides hands-on control and a tactile experience, enhancing the learning process.
MIDI and audio effects: Ableton Live comes with an extensive collection of built-in MIDI and audio effects. These effects are designed to be user-friendly, allowing beginners to apply creative processing to their sounds without needing deep technical knowledge.
So, whether you're an aspiring DJ, producer, or musician, Ableton Live 11 will empower you to unleash your creativity and take your music to the next level. Get ready to dive into a world of endless possibilities and create music that will captivate audiences worldwide!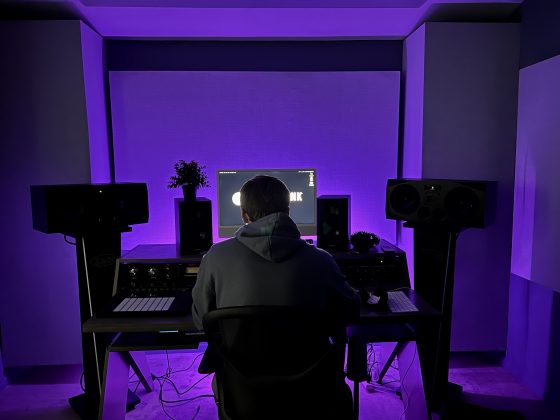 Logic Pro X and Ableton Live 11 are exceptional digital audio workstations that offer a wide range of features and tools for beginners in music production. Whether you prefer Logic's intuitive interface and comprehensive stock plugins or Ableton's innovative workflow and powerful MIDI capabilities, you can't go wrong with either choice. Both DAWs provide the necessary tools to ignite your creativity and bring your musical ideas to life.
When you're ready to take the next step on your music production journey, we invite you to check out our music production classes in L.A., London, and online. And if you're interested in learning how to use these DAWs outside of music production, consider enrolling in our audio engineering classes.
Register to Access Free Courses, Plugins, Projects, Samples & More
When you register with Point Blank, you access an array of free sounds, plugins, online course samples and much more! Simply register below and visit our Free Stuff page to get your hands on a range of exclusive music-making tools and tutorials provided by the team. Fill your boots!