As you may know, we recently partnered with Chinese company NetEase's electronic music branch FEVER to launch Point Blank China. We are excited to announce that our new Far East school, located in the Zhejiang National Music Industry Base, Xiaoshan at Hangzhou's International Expo Center, is now open for enrollment! In the first phase of PB China, we will offer six types of courses with 16 different pathways to choose from. These include everything from Music Production, Sound Engineering and DJing to Singing, Music Industry-centric courses and more, and will be available to those aged 16 and above with a passion for music. See the full line of courses and enrol here.
Based in London, Point Blank has been voted the best music production and DJ school in the world by readers of DJ Mag and is championed as one of the world's leading institutions for studying electronic music. What makes our school so special is the variety of world-class DJ  and music production partners we work with including Pioneer DJ, Native Instruments and Ableton to name a few. We pride ourselves on the ability to offer our students the option to learn and familiarise themselves with the most advanced production equipment in the industry – just take our SSL (Solid State Logic) Duality Delta mixer and state-of-the-art studios for example. In addition to our renowned facilities, we also boast an excellent, industry professional roster of hand-selected lecturers which consistently attract a large number of students globally.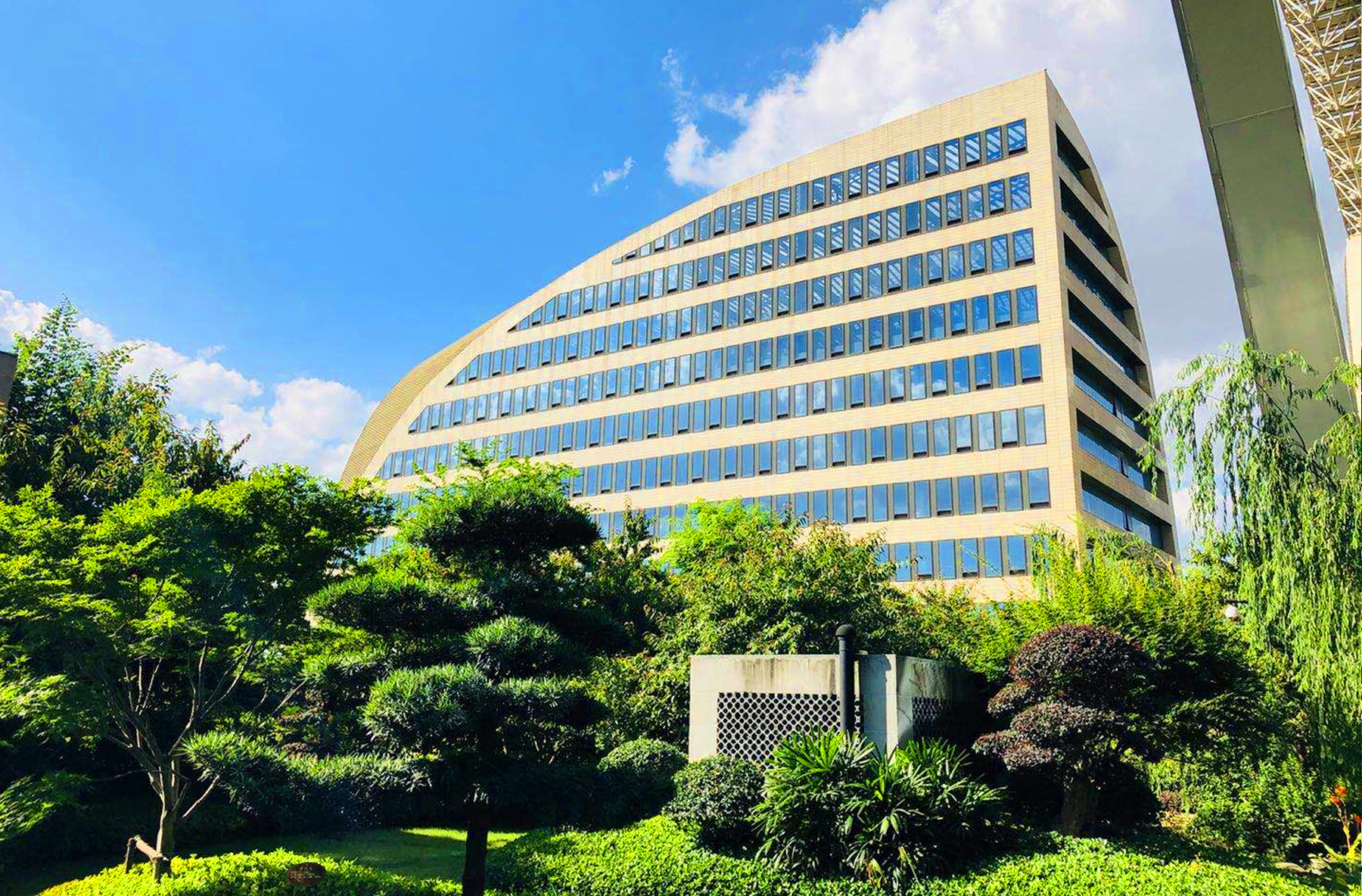 Point Blank China Building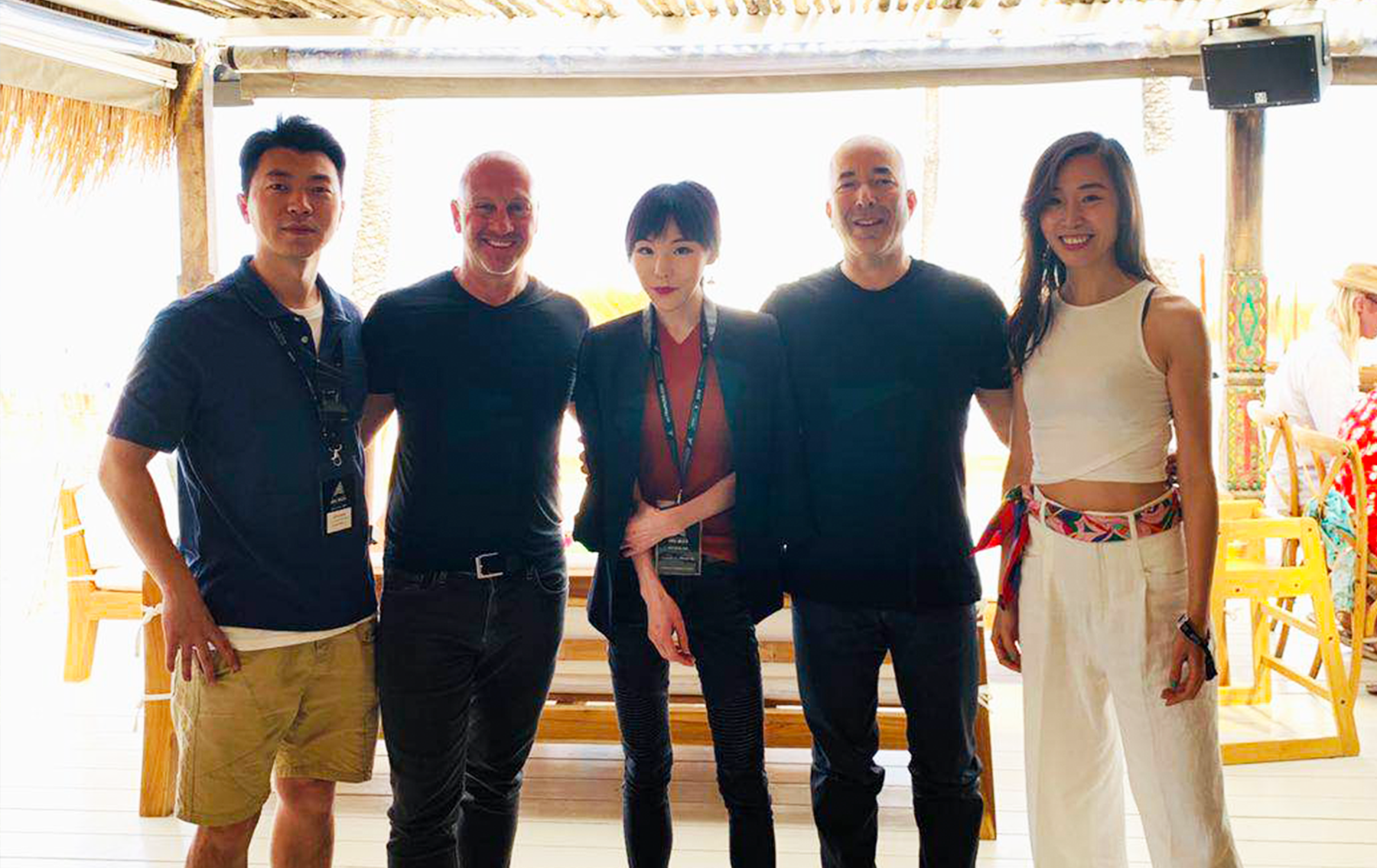 PB's CEO & Founder, Rob Cowan, and Managing Director, Jules Brookes, w/ the NetEase FEVER CEO, Jessie Wang & team 
Point Blank China will run parallel to our London school with the highest standard of teaching and equipment available. With 6000 square meters at our disposal, our new Far East campus will encompass a DJ classroom, music production room, music industry classroom, practice room, recording/mixing room, performing area, break-out area and more. The future team of lecturers at PB China have extensive industry experience in both teaching and working in the realm of electronic music and will strive tirelessly to help our students become adept in both theory and practice. Much like our other schools, Point Blank China will welcome a diverse range of influential guest artists to teach our students exactly how this evolving industry operates.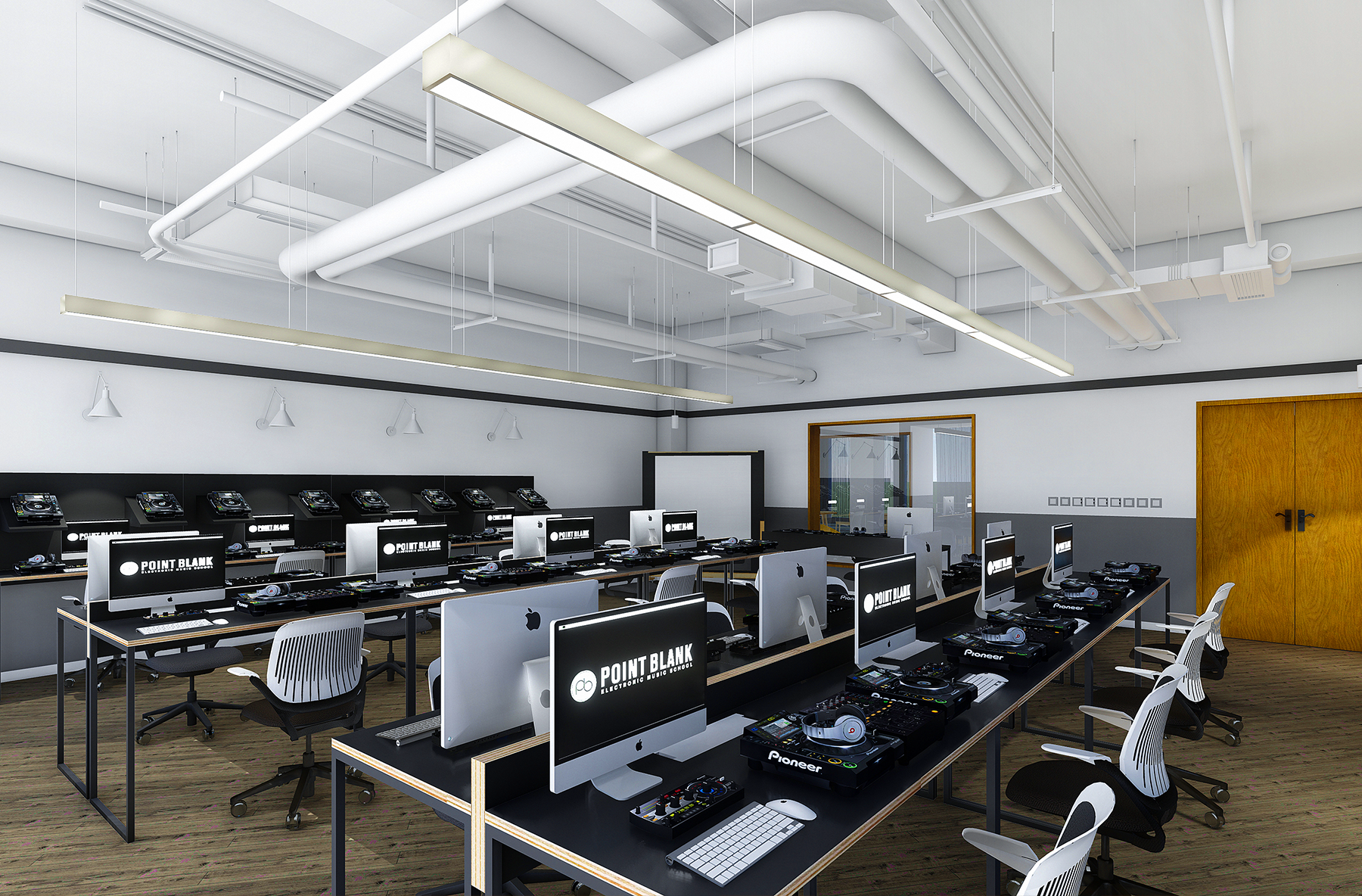 Point Blank China Classroom
Just some of the exciting courses we have on offer in phase one of Point Blank China will include the popular Intro to Music Production, Music Composition, Sound Engineering and Mastering, Mixing and Mastering, Native Instruments Maschine, Art of Mixing and a series of DJ courses ranging from basic to advanced. In phase two, Point Blank China aims to become a higher education institution issuing Bachelor Degrees and Masters Degrees and provide professional career advice to those who wish to break into the music industry. Additionally, established Point Blank alumni all over the world will also play an important role in helping our students take the first steps in their careers.
Enrolling on a Point Blank China course is simple. Once you've decided on which course you'd like to take, please contact a Course Advisor at PB China in Hangzhou using these contact details: CHN: 021-61947163-77653;021-61947163-77651;021-61947163-77654;021-61947163-77744 // UK: +44 20 7729 4884 // WECHAT ID: feveredm // Email: pointblankchina@service.netease.com 
In addition to our China school, we also offer courses in London, Los Angeles, Ibiza, Mumbai, and Online, so we've got you covered wherever you decide to study.