2019 marks a monumental occasion for Point Blank Music School as we turn 25 years old. We first began our now award-winning courses back in 1994 (head here to see what we were up to then) and, to celebrate, we will be looking back at each year we've been operating as a special PB25 celebration.
Each #PB25 feature will shine a spotlight on some of the essential tech, iconic tracks, albums and moments from that year and, of course, we'll also explore how Point Blank's story ties into the unique history of electronic music.
Over the years, Point Blank has attracted the attention of budding producers, DJs and artists alike, with some legendary names gracing our studios. We've worked with influential acts such as Richie Hawtin, Pharrell Williams, MJ Cole, and Beyoncé. With the likes of Pete Tong, Claude VonStroke, Aluna George, and more having studied with us. Whether it's your dream to become a top producer or a master behind the decks, we offer courses in music production and sound engineering, DJing and much more.
Point Blank Music School 1999 – 2001: PB Release 'Club Freestyle Summer 2001' CD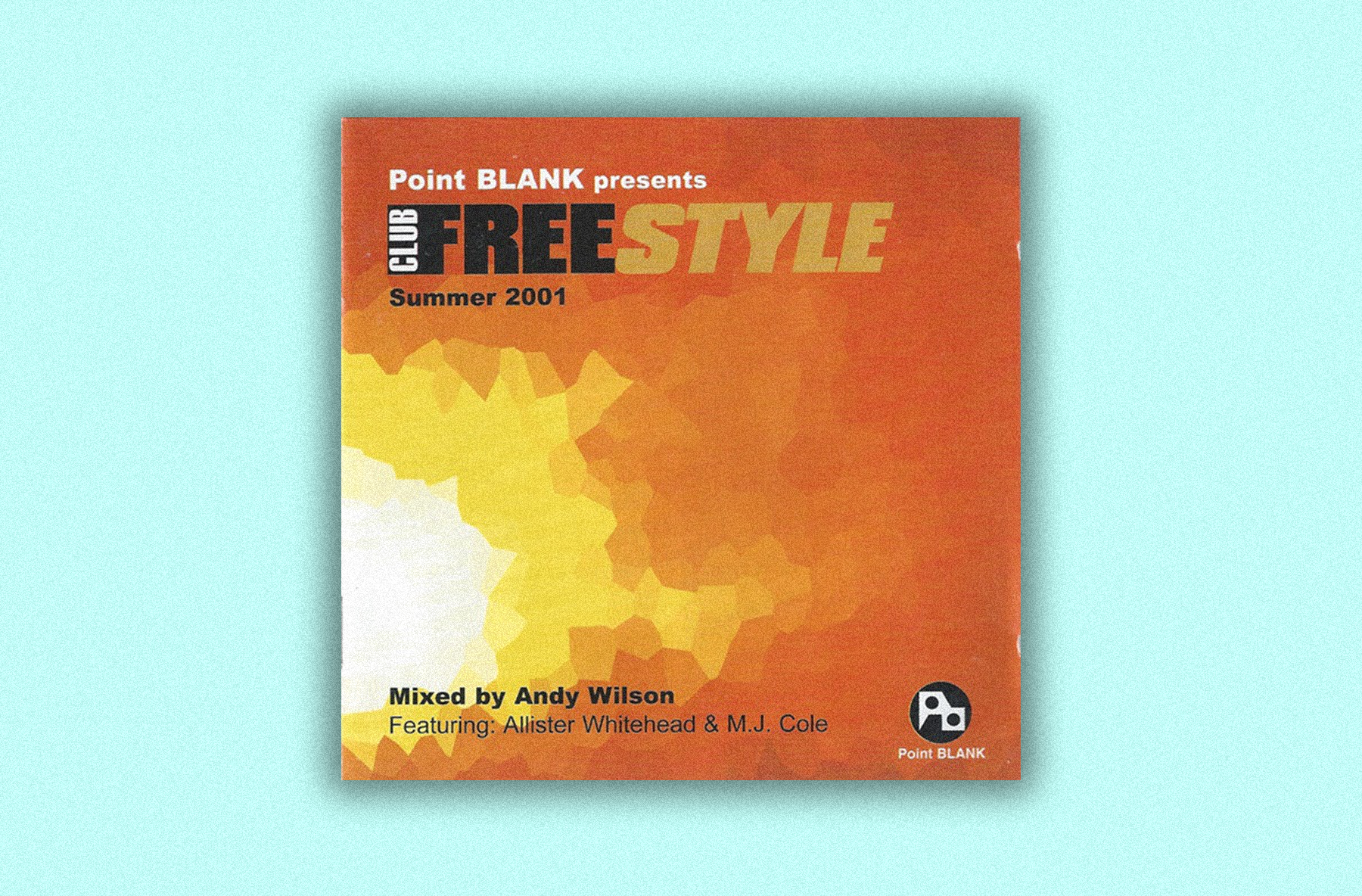 Between the years of 1999 and 2001 Point Blank was driven by creating brand partnerships to provide workshops and opportunities for young, talented musicians. Teaming up with a number of PB's student artists and producers, 2001 saw the release of our first ever compilation album, Point Blank Presents Club Freestyle Summer 2001. The idea behind the released-to-CD compilation was to showcase what Point Blank was about and present some of the exceptional underground talents on offer there. The UK garage and club-focussed tape was mixed by Andy Wilson and included features from the likes of Allister Whitehead, MJ Cole, Valerie Etienne, Funkbox, Boudini and more. 40,000 units of the mixtape were released, making their way around the party scenes in both the UK and Ibiza and, in addition to helping us forge partnerships with a number of brands, this helped us connect with young artists on the rise.
1999 – 2001 Essential Tech: Reaktor // Reason // Ableton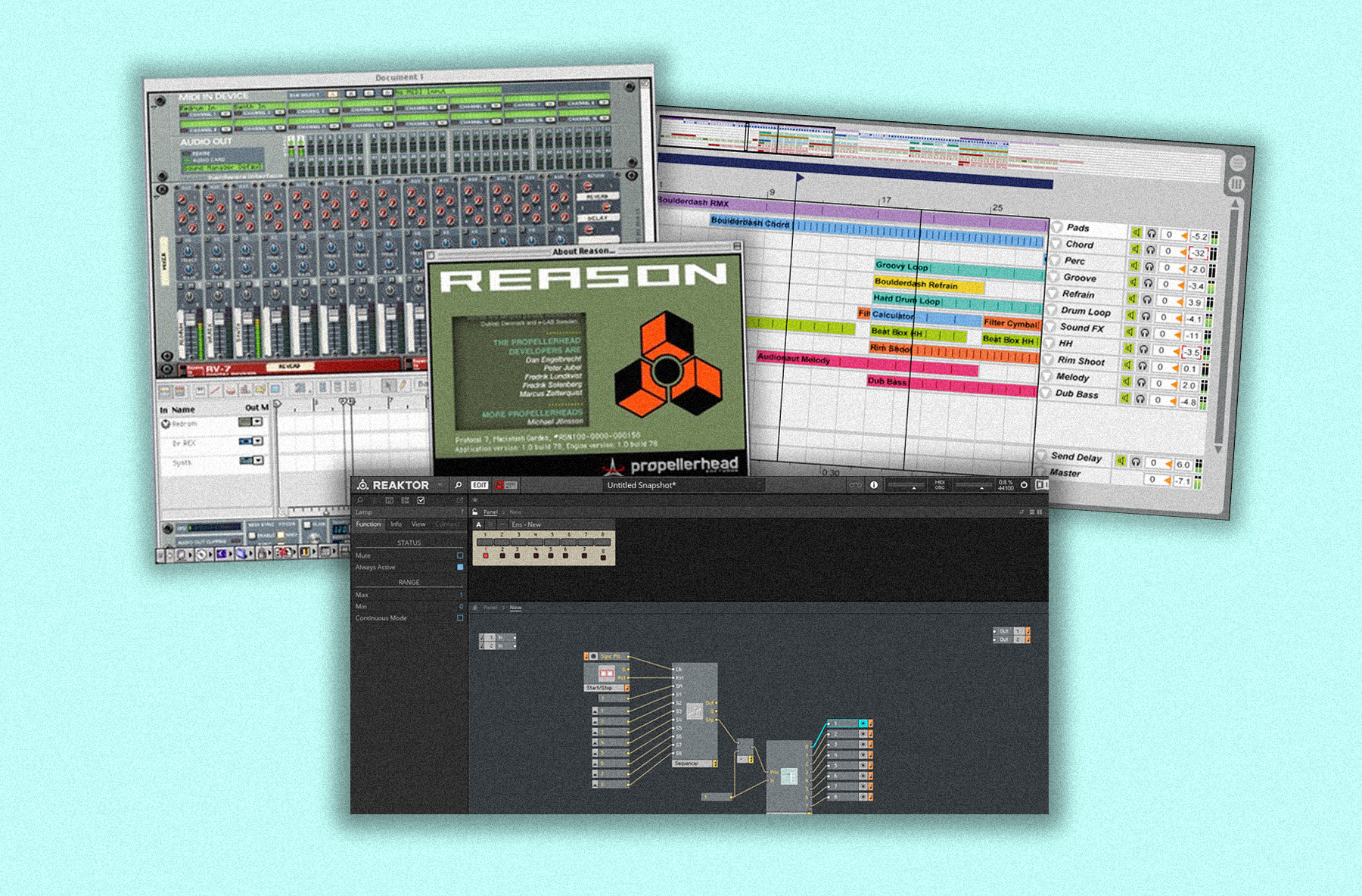 With the release of Reaktor, Reason and Ableton during 1999-2001, these three years marked a pinnacle point in the history of electronic music. All three of these pieces of tech have undeniably stood the test of time, with producers and musicians still using them today. Native Instruments' Reaktor was released in its first form for Mac and Windows back in 1999. NI's Reaktor works as a graphical modular software music studio, which lets musicians design and build their own instruments, samplers, effects and more inside its interface and is still one of the most powerful instruments NI produces today. This fully modular device was a game-changer for electronic composers, allowing them to tweak and re-wire synths to create their own from scratch.
Following Reaktor, the release of both Reason and Ableton in the early 2000s saw the popularity of DAWs on the rise. Propellerhead's Reason is most notably recognised for emulating a hardware synth rack, with the ability to combine elements using an analogue style wired interface. It has been used by the likes of hip-hop legend Timbaland, Kill The Noise, the UK grime producer, Preditah, Iglooghost and more and still features its envious soundbanks. Its competitor, Ableton Live, needs very little introduction, as it's still one of the most commonly used DAWs for music producers today. According to its founders, Gerhard Behles and Robert Henke, Ableton was initially not taken seriously by its larger competitors as performing on a stage with a laptop was seen as "crazy" and unheard of. What started as a live performance tool has evolved into one of the most successful DAWs out there and that's why Ableton remains a partner of Point Blank and a staple in our curriculum.
1999 – 2001 Essential Track: Aphex Twin – 'Windowlicker'
Richard D. James, A.K.A. Aphex Twin, has become something of an enigma in the world of electronic music, thanks to his experimental releases and mind-altering visual collaborations. His 1999 track 'Windowlicker', released via Warp Records, is no different. The track features skittering breakbeat snare rushes, distorted vocals and synth melodies, before it becomes engulfed by a wall of ominous bass. The equally unconventional visual was directed by long-standing Richard D. James collaborator Chris Cunningham and pokes fun at the conventional gangsta rap videos of the era. It features a pimped out RDJ (sporting his signature sinister grin) in a limo surrounded by girls, before the scene slowly devolves into madness. Watch for yourself below.
Fun fact about the song: The French Canadian vocals in the track which say  "J'aime faire des croquettes au chien" roughly translate to "I enjoy making dog treats".
1999 – 2001 Essential Album: Moby – Play
Whether Moby is your thing or not, it's safe to say that his fifth studio album, 'Play', was one of the most important of its time, if not ever. It featured some of the New York-born musician's most iconic tracks, 'Honey', 'Porcelain', 'Natural Blues' and has reached certified Platinum status in more than 20 countries, selling 12 million copies worldwide. The album's fusion of gospel, soul and blues with the contemporary breakbeat techno evolution of the 90s has stamped Moby's name on the electronic music scene indefinitely and features some of the most recognisable electronica tracks ever.
We will be running these #PB25 posts throughout the year, so make sure you keep an eye on our socials for regular spotlights on nostalgic tracks, tech, and events from the last 25 years. If you'd like to become part of the Point Blank family, we have extended our courses to global locations including London, Los Angeles, Ibiza, Mumbai, and Online.
Register to Access Free Courses, Plugins, Projects, Samples & More
When you register with Point Blank, you access an array of free sounds, plugins, online course samples, access to our social network Plugged In and much more! Simply register below and visit our Free Stuff page to get your hands on a range of exclusive music-making tools and tutorials provided by the team. Fill your boots!