Want to create engaging videos for social media but don't know where to start? Point Blank LA instructor Mikhail Arce-Ignacio, aka MECHA, has put together 5 tips that are sure to improve the quality of your content.
Mikhail is a talented musician, producer, and DJ. His passion for music first formed through a fascination with playing percussive and stringed instruments in bands. This expanded into an obsession with synthesizers, grooveboxes, and DJ equipment, and culminated when he discovered he could connect and blend all these elements within Ableton Live. As a Certified Ableton Live trainer, he has taught music production across the globe, offering Ableton courses in Sound Design, Production, Mixing, Mastering, and Live Performance. Follow on to read Mikhail's content creation tips.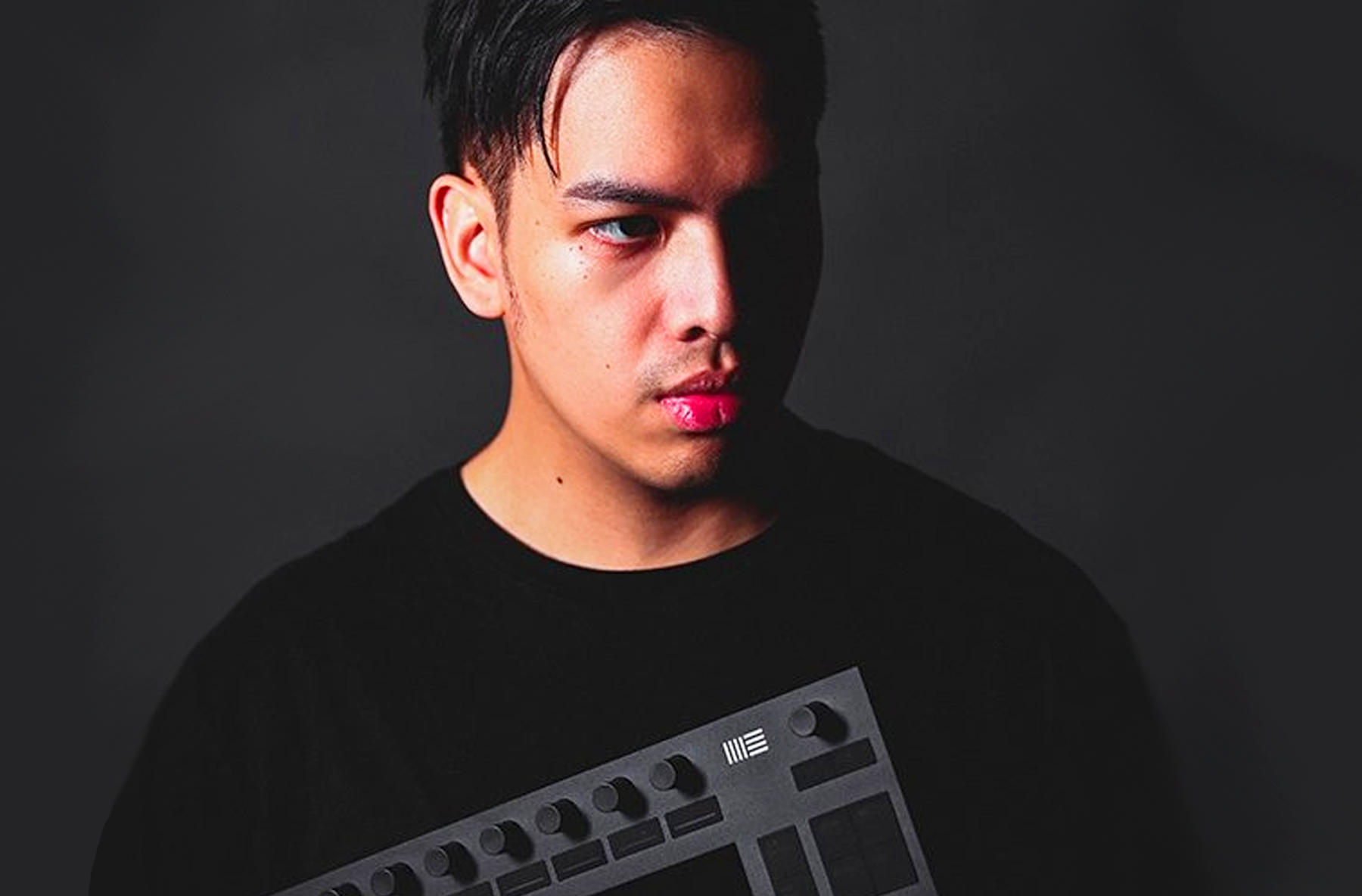 1. Record the audio separately
Though it may be tempting to record your jams with your iPhone (which definitely offers some really great options for video resolutions), sometimes the built-in microphone may not be the best option for sound. Recording the audio separately with a direct line input ensures that the music comes through clearly and that no other ambient noises are captured. This may already be obvious for some people, but we can take an even more in-depth approach.
When I record my sessions, I may go as far as separating the layers of each instrument if possible. For example, I usually use an Elektron Analog Rytm II drum machine for my drums, and the device has a couple of options that allow for this. When connected via USB, the Overbridge software allows you to split the individual elements across several tracks within the DAW. The hardware also provides separate line outputs for each element, which I can directly route to an audio interface like the Scarlett Focusrite 18i8 that has 8 line inputs for recording. 
My inputs when recording with the Scarlett Focusrite would typically include 1 channel for recording guitars, 1 channel for the Analog Rytm's kick drum, 1 for its hi-hats, 1 for its claps or snares, 2 inputs recording my modular synth in stereo, and another 2 inputs recording the effect sends in stereo. Not only does this provide for amazing clarity in the recordings, but it also offers much more flexibility in editing, processing and reusing the samples for anything else I may need.
2. Record in High Resolution
With today's technology, we already have access to 4k recording and high frame rates in most standard smartphones. High-resolution video streaming is also becoming much more accessible due to expanding support within social media platforms and the introduction of high-speed data networks. Technology is also evolving so fast that in a few years, we will probably see even more upgrades to quality and resolution options for video production and consumption. That being said, I find it best to maximize the tools we currently have at our fingertips.
Recording in high resolution not only means that we can provide the best quality video whenever relevant, but this also provides us with better options for editing, cropping and reformatting. One of the only potential downsides is that high-resolution footage is also heavier on the CPU during editing and will take longer to render. However, computer processing potential is evolving just as fast as video technology, so this may not be as big an issue as it was previously with older processors. 
3. Get Creative with the Lighting
Mood can go a long way with videos on social media, and when we're talking about videography, lighting can play a huge part in this. Think of complementing the vibe of your music with lighting. For example, recording with natural light from a nearby window will provide a different effect than fluorescent lamps. The white lights and shadows that are cast can add depth and interest to your scene, and you can also play with the white balance on your camera to give off either a warmer or colder look. 
I personally like using a colored LED or some of my Philips Hue Lights to set the mood when I am recording. This helps not only with providing an interesting scene for the video, but it also keeps me vibing when I'm jamming out. I've also seen other creators use video screens with tastefully selected clips as a way to add even more to the setting. I love it when I find a video that helps me see through the eyes of the artist I am watching.
4. Get Creative with the Editing
While a straightforward, clean-cut, minimal look can definitely appeal to your audience in its own right, sometimes it can be fun to play around with visually manipulating your footage. For starters, professional video editing software will have support for LUTs, which function similarly to filters on Instagram. LUTs can easily add a color tone that communicates a style, feel, mood or identity. This can also be done with apps on your mobile device.
Once I've rendered my initial video edit, I may send it to my iPhone to post on social media apps. Before posting, I have the option of running it through some iOS apps for additional processing. If you're going for a bit of extra color grading, apps like VSCO now support video, allowing you to use the same filters and most of the same tools you have available to your photos.
If you are going for a more distinct look, Hyperspektiv is an app that can add trippy effects to your videos. The app was the brainchild of The Glitch Mob's Justin Boreta and music producer Dean Grenier, so naturally the effects apply well to musical content. Most iOS apps will also be able to preserve the quality of the video without needing to downsample too much, so these are all really great ways to add value to your clips.
5. Just Be Yourself
When I was just getting into posting creative content, I was always worried about how to portray myself artistically and communicate my aesthetic, but then I thought about how I perceive other artists I follow on social media. I found that I related to and appreciated those who seemed more natural. I even admired those who were courageous and bold in their expression of their self-identity, staying true to their vision. I tended to feel disconnected from those who assumed a "social media persona" and communicated in a way that didn't seem to fit their personality. 
I knew this about the people I follow, but it proved to be more challenging trying to express myself in the same way. I was and am sometimes still awkward on camera. I also get so conscious of myself and am aware that the video has started recording. But after doing it over and over and observing the results, I learned that the best footage came when I finally forgot the camera was there, and I was able to zone in on the fact that I absolutely love hearing and performing the music I make. 
Finally, I made the connection that my favorite videos were artists simply doing their thing. What captivated me most was seeing how much pure passion and love these people had for their craft, and I knew deep inside that I felt the same way about mine. I remembered that when I get on stage to DJ or play with my band, everything else disappears and my entire physical being reacts to the energy pouring forward in that moment. The same is true with these videos, whether recorded or streamed. When you perform music real magic can happen, and at its best, technology simply captures and appends that core emotion, which will always be what your true audience deeply connects to.
Check out @mecha.av on Instagram to see some of Mikhail's content.
Want to learn more about our LA courses? Then be sure to attend our next Point Blank Los Angeles Open House on September 23 by signing up here.
Point Blank is proud to offer a range of exclusive features to our LA students. Call a College Admissions Advisor now at (323) 594-8740 or Contact Us and start your career in the music industry today.
Register to Access Free Courses, Plugins, Projects, Samples & More
When you register with Point Blank, you access an array of free sounds, plugins, online course samples and much more! Simply register below and visit our Free Stuff page to get your hands on a range of exclusive music-making tools and tutorials provided by the team. Fill your boots!