Whether or not you agree that "West Coast is the Best Coast," the huge role and influence the West Coast has played and continues to play in hip-hop's legacy is undeniable. With so many years' worth of amazing West Coast beats out there, we couldn't help but ask ourselves: Which beats really are the best in the West? And so, we decided to get an expert on the subject to share his thoughts with us — Point Blank LA's very own Beatmaking instructor, Adal Jamil.
Adal is a producer, beatmaker, drum programmer, and audio engineer for Dr. Dre's famed Aftermath Entertainment. He has lent his rhythmic prowess to projects including Polaris Rose, Kelsey Kerrigan, and Atreyu. His contributions to the drum programming on Atreyu's 2015 metalcore album Long Live helped propel it to #26 on the Billboard 200 chart. Follow on below to hear what Point Blank's resident master beatmaker had to say about his own favorite West Coast beats.
If you're interested in learning the ins and outs of music with Point Blank, we're currently offering 25% off our selected online and LA courses until March 31st. So, be sure to sign up before this offer ends using the codes ONLINE25 and LA25.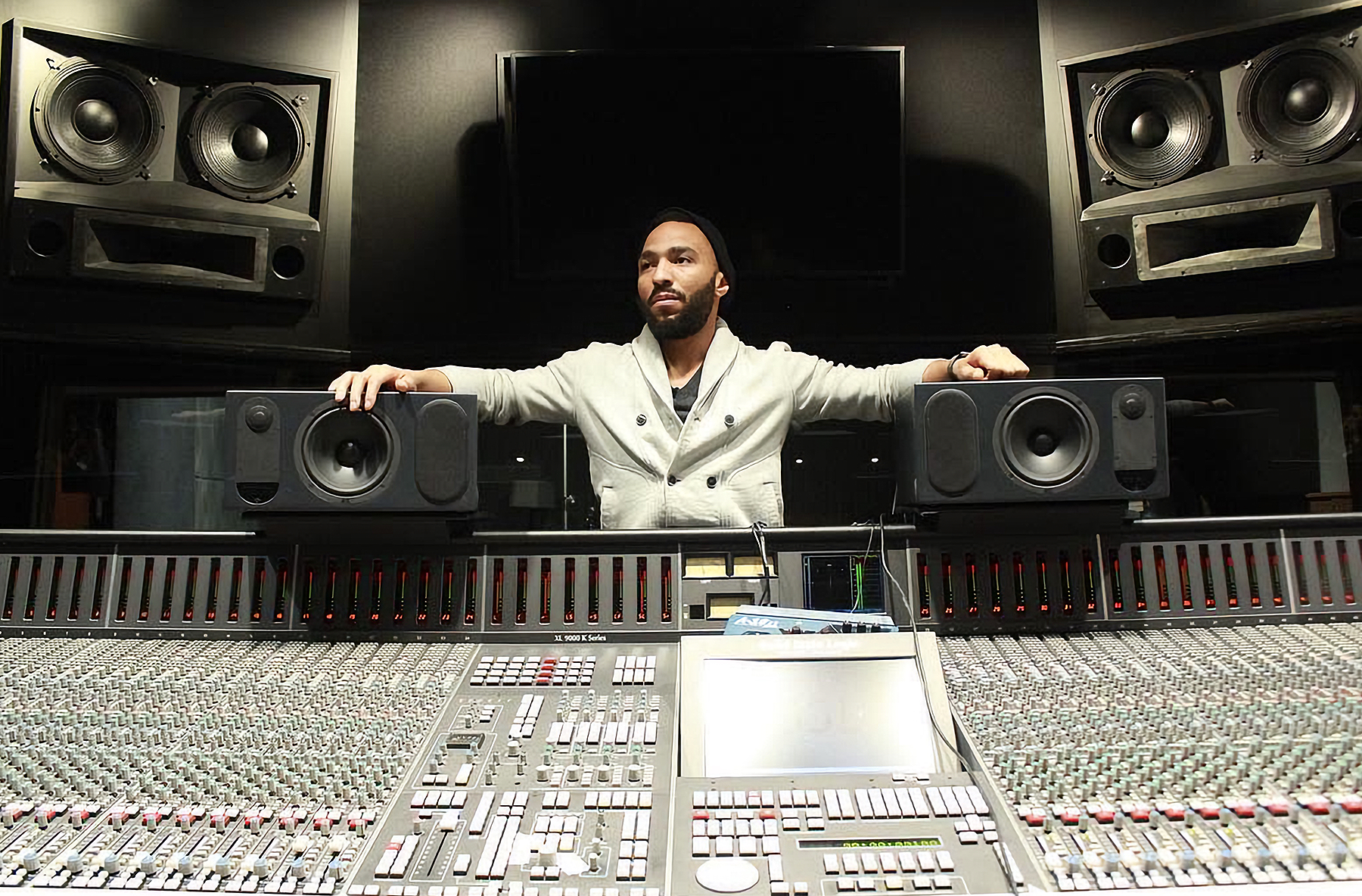 Adal Jamil: "California has been my home my entire life. From being born in the Bay Area to now living in Los Angeles, from being on stage with Mistah F.A.B. to being a studio manager for Dr. Dre, I live the history of West Coast Hip-Hop. It's a real challenge to choose five best West Coast beats, but, my semi-meticulously curated list of five tracks has a common thread: the word "classic." These beats stand the test of time and stand on their own. And, all have made the Top 40 on the Billboard charts. With that in mind, press play and let the beat drop."
1. "It Was A Good Day" (1992) – Ice Cube (Produced by DJ Pooh)
How's your day going? Actually, doesn't matter. Hit the play button for an immediate upgrade on life. DJ Pooh delivers with an iconic Isley Brothers sample while Ice Cube narrates his best-day-ever, taking "Footsteps in the Dark" and making it an instant West Coast classic.
2. "I Got 5 On It" (1995) – The Luniz (Produced by Tone Capone)
Bump this Bay Area banger on the way to the dispensary. Recently featured in Jordan Peele's 2019 horror-thriller Us, producer Tone Capone and The Luniz put together this timeless classic by taking Club Nouveau's mid-80's hit "Why You Treat Me So Bad" and… treating it so good. If you just can't get enough of this record, The Luniz were also kind enough to make a remix featuring legends of the Bay including E-40, Humpty Hump, Dru Down, Richie Rich, Shock G, and more.
3. "Next Episode" (1999) – Dr. Dre featuring Snoop Dogg, Kurupt, Nate Dogg (Produced by Dr. Dre)
We can't talk about the West Coast without talking about Dr. Dre. This list could be filled with just a fraction of classics in the good doctor's catalogue. In 1992, Dre and Snoop foreshadowed their return and told us to chill 'til the "Next Episode." This chapter opens with David McCallum's "The Edge" reuniting the duo from Compton and Long Beach. Tighten up those Chuck Taylors and put your bandanna on the left side.
4. "Tell Me When To Go" (2006) – E-40 featuring Keak Da Sneak (Produced by Lil' Jon)
 At the highest heights of the Hyphy Movement, Bay Area heavyweights E-40 and Keak Da Sneak collab with the King of Crunk to supply this slapp-tastic classic, pushing The Bay beyond regional recognition. This beat is best enjoyed at a volume that causes your car to rattle and, preferably, with the doors open, man!
5. "Bitch, Don
'

t Kill My Vibe" (2012) – Kendrick Lamar (Produced by Sounwave)

Off of the only West Coast album to receive a Grammy nomination for Album of the Year, good kid Kendrick Lamar connects with Sounwave to create a new wave of West Coast classics. Flipping a track from the Scandinavian soul artists Boom Clap Bachelors, "Tiden Flyver" is a mood worthy of being kept alive.

Do you agree with this list? What are your picks for the five best West Coast beats?

Thinking of joining us at PBLA? We offer a plethora of courses in music production and DJing including our newest and most extensive Music Production & Sound Design Master Diploma programme as well as our DJ/Producer Certificate, Music Production & Sound Design Diploma, Mixing & Mastering Award, Music Production & Composition Award and more. For additional information, contact a course advisor or, if you're in the USA, give us a call on 323 282 7660. If you're calling internationally, use the number +44 20 7729 4884.
Register to Access Free Courses, Plugins, Projects, Samples & More
When you register with Point Blank, you access an array of free sounds, plugins, online course samples, access to our social network Plugged In and much more! Simply register below and visit our Free Stuff page to get your hands on a range of exclusive music-making tools and tutorials provided by the team. Fill your boots!