Welcome back to another edition of Point Blank Student Success. This month, we spoke to JUST A.M. founder and MMF Trailblazer Award winner, Jazz Thrasybule, as well as the Australian chart-topping DJ/producer, Tiff Cornish.
We compile these every month, showcasing students that have studied with us for any length of time at any of our locations: London, Los Angeles, China, Ibiza, Mumbai, and Online. Read on below to learn about these musician's previous experiences at Point Blank and the exciting projects they've been working on.
If you're interested in learning the ins and outs of music with Point Blank, we're currently offering 25% off our selected online and LA courses until 31st March. So, be sure to sign up before this offer ends using the codes ONLINE25 and LA25.
Jazz Thrasybule ( JUST A.M. / MMF Trailblazer Award Winner) – Music Industry Diploma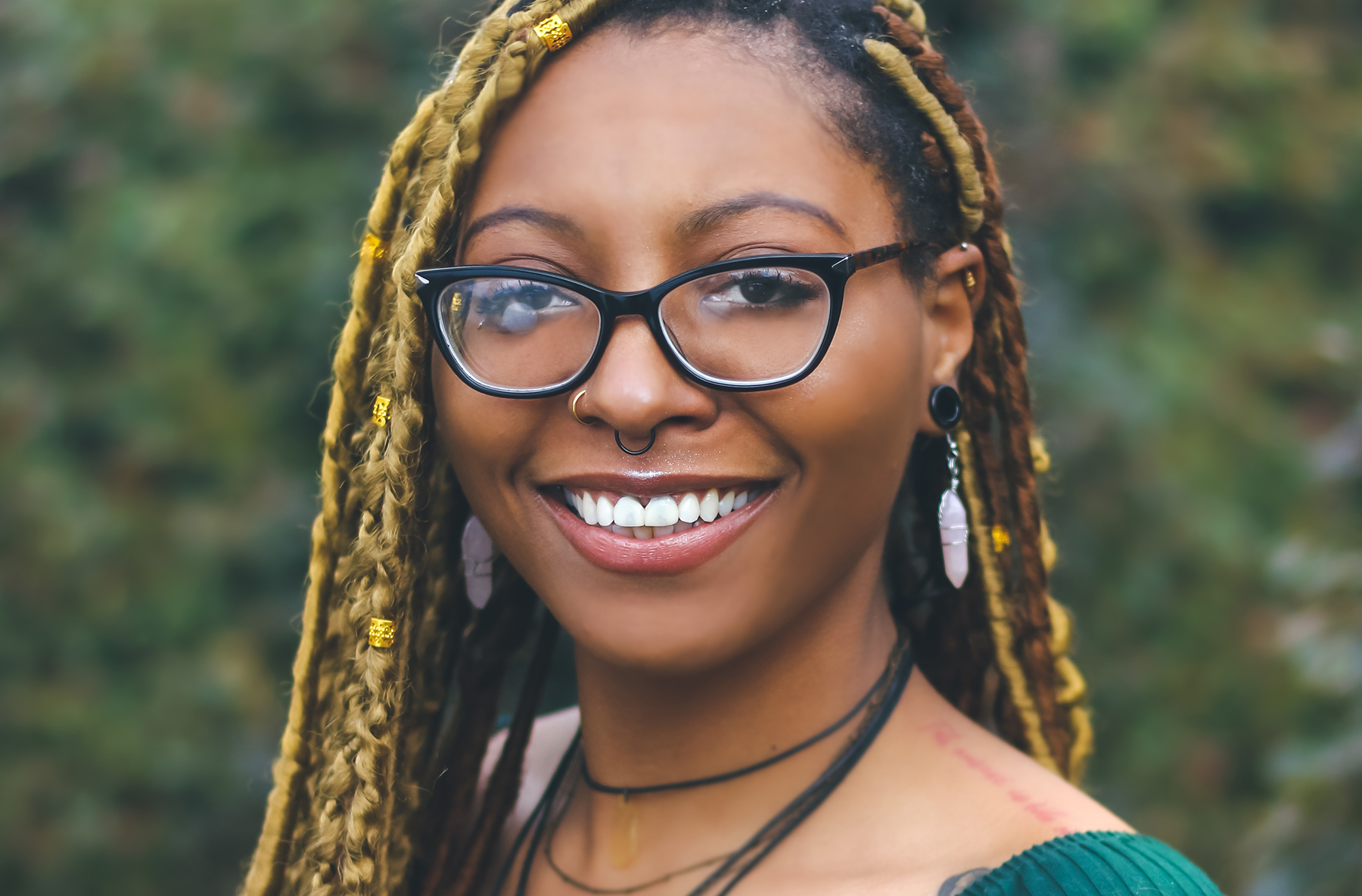 Jazz Thrasybule is an Artist Manager that founded JUST A.M. with a skilled background in digital marketing and administration. She enjoys using her skills to help artists grow and to contribute to the exciting business advances that happen every day with JUST A.M. She recently graduated from Point Blank Music School with a diploma in Music Industry. In addition, the multi-talented artist manager is a recent winner of the 2021 MMF Trailblazer award for her enthusiasm and undertaking in applying her skills at Point Blank Music School. Her goals are to build successful artists under JUST A.M., build an annual music summit for disadvantaged indie artists, and create a mentorship program for women in music. In her free time, she enjoys jamming out on her piano, reading self-dev. books, listening and finding new music on YouTube, and hanging out with family.
You founded the Artist Management company, JUST A.M. – congratulations! Could you tell us a bit about JUST A.M.?
Yes, JUST A.M. is a play on words with a couple of meanings. First, it focuses solely on artist management (that's what the acronym A.M. means). I like the artists I work with to understand that the main focus is to help build their artistry and help manage their dreams and goals. Secondly, the goal is to help manage their dreams and goals as authentically to them as possible while being independent. I worked with a couple of artists who were intimated by the industry because they believe they'll have to change their identity and/or give up a lot of their rights to their work. There's power in identity and ownership and JUST A.M. contributes to the music industry by giving artists just that.
You were recently crowned one of the winners of the 2021 MMF Trailblazer award – congratulations! What's the story here?
What's the story? Well, I simply applied with no expectations of winning lol. I wanted to get out of my comfort zone. I keep my hobbies, work and passions to myself and I understand in this field I need to get acquainted with putting myself out there. Also, this was a good opportunity to put my "why" out there. I grew up with music running deep in my family. I was surrounded by musicians and heard stories of them being taken advantage of. This is something I am tethered to and compelled to help with. As a result, lead me to the award.
How important is it to get involved with organisations like the MMF or Point Blank for pushing your career forward and carving out new opportunities?
Very important. I've learned that although education is important, it's extremely necessary to build experience and network. Being a part of the MMF and PB is what's catapulting my confidence and drive to keep going. Being an artist manager or an artist in general, we tend to get discouraged because, in the beginning, this field is built on diving in and figuring it out. I find myself having thoughts like, "am I doing the right thing? Am I taking the correct steps?" So having organizations like MMF and PB to guide you and to confirm your progress is satisfying and encouraging.
How has the pandemic changed the way artist managers interact with clients, scout new talent and find their artist's new opportunities?
The pandemic has definitely pushed the majority of communication to video software, like zoom, and social media. Artists managers can't simply travel to scout new talent; more than ever we have to utilize social media to network and find those opportunities or simply make it by creating a live stream campaign for your artist as an example.
Do you have any tips for an aspiring artist manager who's looking to break into the industry?
This first tip might sound familiar and cliche, but just do it. You can read all the books you want, but you will not begin to understand what's needed until you find an artist and start helping them. Another tip will be to put yourself in proximity to music professionals. Find a local group in your community and network and build relationships. You can also find groups on Facebook like AMC (Artist Managers Connect). Being surrounded by like-minded people is very encouraging. Last, but not least, always do research and watch interviews. Google and YouTube are your best friends.
Could you tell me how you discovered Point Blank?
Lol, I discovered PB because I was broke and desperate to get educated. I dropped out of the university I was attending about a year and a half earlier and I really wanted to find a career in something that was meaningful to me. Once I discovered and committed to being an artist manager I knew I needed education, but a lot of the schools I was looking into were expensive and I was not looking to get deeper in debt. So it was a miracle finding PB at a reasonable price for the quality education it has.
Were there any things in particular that really stood out in your memory from studying here?
Yes, I really appreciate the 1:1 meetings with the instructors. I had Lizzy Curious and Tesfa, and I really felt their genuineness in mentoring and wanting the best for the students. Also, the hands-on assignments. I don't do well with simply memorizing, I have to apply what I've learned and PB does an incredible job with coming up with the curriculums to reflect that. My final project was to build a record label with my classmates and the knowledge I've learned from that simply can not just come from a textbook. It was a great and necessary experience.
What's in the pipeline? Are there any other interesting projects you're working on you can tell us about?
I'm interning right now with a startup house label named Moon Ray Records to help build my skills. However, as of now, my focus is simply building my artist and my management company.
Socials: Facebook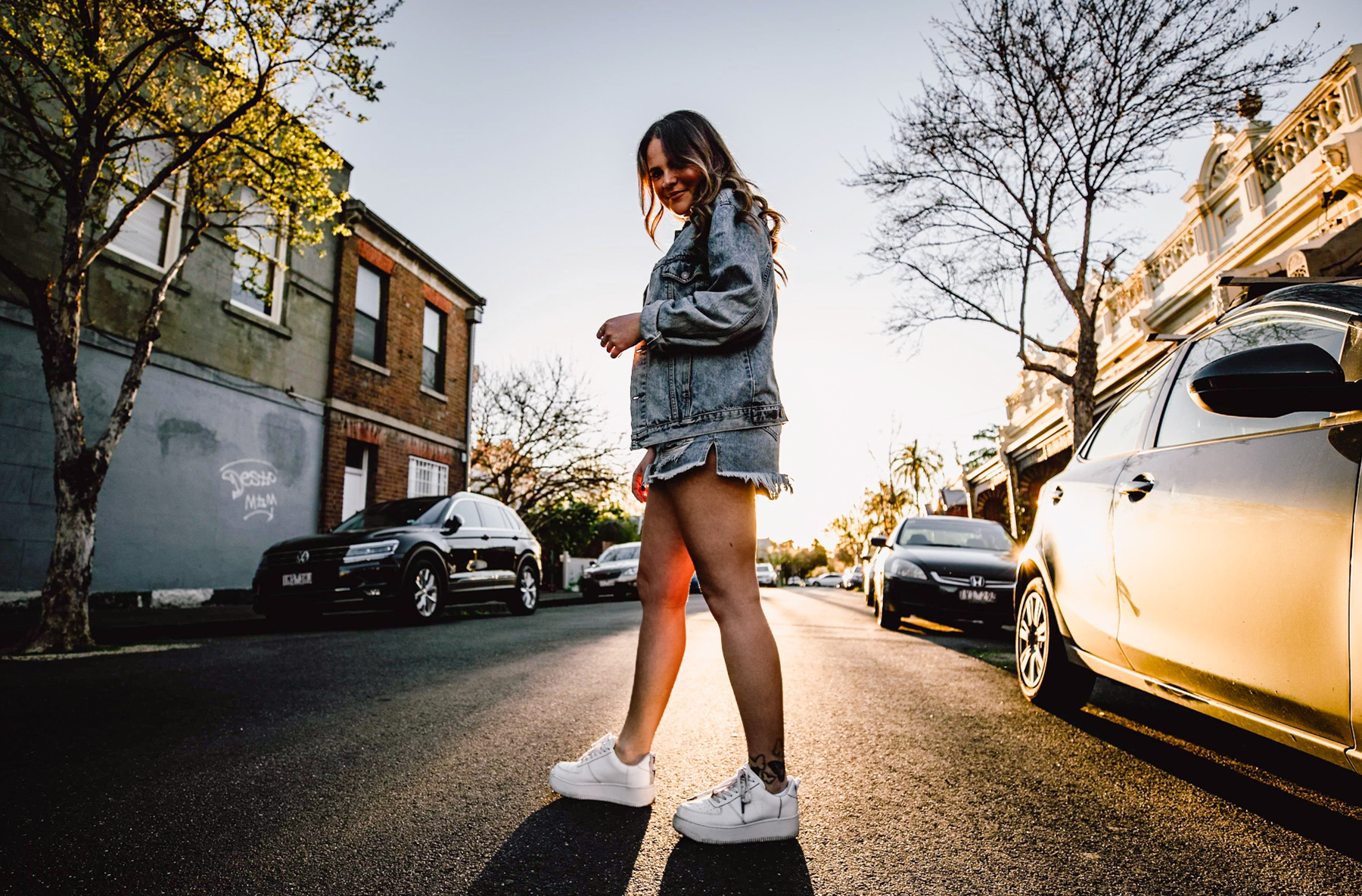 Born and raised in Melbourne Australia, Tiff Cornish began her DJ career back in 2013 rocking the sounds of electronic dance music. Since then her love and passion for all things music has expanded and taken her to some of the biggest club venues and parties. Most recently, Tiff has returned from London where she attended Point Blank Music School. Alongside her studies and developing her unique style further through sound design and production, she was personally invited to host her very own show on the popular station Hoxton Radio where she curated live playlists and interviewed a number of highly successful artists. She now performs at some of the biggest venues in the world and has supported acts such as Marshmello, Dena Amy, Hot Dub Time Machine & Yolanda Be Cool.
For those who aren't familiar with you, could you tell us a little bit about yourself and what you do?
Sure thing! Firstly Hello, Hi, G'Day. My name is Tiff, DJ name is Tiff Cornish (super original I know). I am an Aussie DJ, producer and radio host (well used to be anyway). I am currently based back home in Melbourne, Australia. I spend most of my days producing music, patting puppies and most of my nights DJing at various events or clubs.
You recently released the single, 'Baile Disco', with ATN Recordings and the track went on to hit #10 on the Aria Australia Buzz Charts. Could you tell us a little bit about the single and how you hooked up with ATN Recording?
'Baile Disco' is a driving tech-house record influenced by 90s rave stabs, acid techno, and heavy percussion. My favorite part of 'Baile Disco' has to be the vocals! As soon as I heard them I knew it was going to be something special and it just worked so well with the rave stabs and acid line. A match made in heaven I tell you. ATN is an Aussie based label run by a very good friend of mine, Matt Sofo. I was sending the track around to a few industry friends and they thought it could be a good fit. So I sent the track to Matt and really the rest is history. I have loved working with ATN and I am actually releasing my next single with them very soon.
'Baile Disco' has received airplay on one of the biggest Australian radio stations, Triple J – congratulations! What's the story here?
Thank you so much! Triple J is a great platform for Aussie producers and it shines the light on smaller artists like myself. I guess some of the hosts liked the record once I uploaded it to their website – Triple J Unearthed and from there I was lucky enough to get airplay multiple times. I also have a great team behind me that worked really hard to stay in touch with the station.
Do you have any tips for aspiring musicians to stay creative, productive and navigate the music industry during a global pandemic?
I don't think there is really any rule on what to do as a musician during this pandemic. I think the biggest focus should be to do what makes you happy and to ensure you can find a balance. Make sure to take a break from music and don't put too much pressure on yourself, it's ok if you're not creative at the moment.
As live events have more or less come to a stand-still for many musicians, what would you suggest artists should be focussing on over the coming months?
We had over 200 days in lockdown here in Aus and I found it was the best time to focus on things I could control. Like working more so on production and taking my time to upskill on things I really never had time for.
Could you tell me how you discovered Point Blank?
An industry friend of mine recommended PB. I started googling and instantly got hooked on the idea I needed to head over to the UK and further my studies at this amazing facility.
Were there any things in particular that really stood out in your memory from studying here?
The facilities, the teachers, but most of all the life long friends I have made. I honestly loved my time at Point Blank and all of the like-minded people I met. I hope to come back one day soon.
What's in the pipeline? Are there any other interesting projects you're working on you can tell us about?
I have an original release coming out on the 26th of March with ATN recordings and a few remixes in the works. Unfortunately, I can't let you in on all of my secrets just yet, however, I do have some pretty big projects coming up. If you really want to keep track of what I am doing head on over to my Instagram @tiffycornish.
Socials: Instagram / Facebook / SoundCloud / Spotify
Successes such as these are common among our students and alumni. We can teach you how to DJ like the best of them at any of our schools. If you'd like to learn how to produce, then we can build your skills from the ground up with our range of degree programmes. For more information, you can contact us here.
Register to Access Free Courses, Plugins, Projects, Samples & More
When you register with Point Blank, you access an array of free sounds, plugins, online course samples and much more! Simply register below and visit our Free Stuff page to get your hands on a range of exclusive music-making tools and tutorials provided by the team. Fill your boots!