Last year we announced that Point Blank Music School had partnered with the industry-leading speaker manufacturers ADAM Audio. This new partnership was put in place to deck out our state-of-the-art studios with top of the range monitors and offer our students exclusive 40% discounts on their products, the option to attend workshops with ADAM Audio representatives and more. If you're a current student or alumni of Point Blank, you'll be able to take advantage of these huge ADAM Audio discounts here.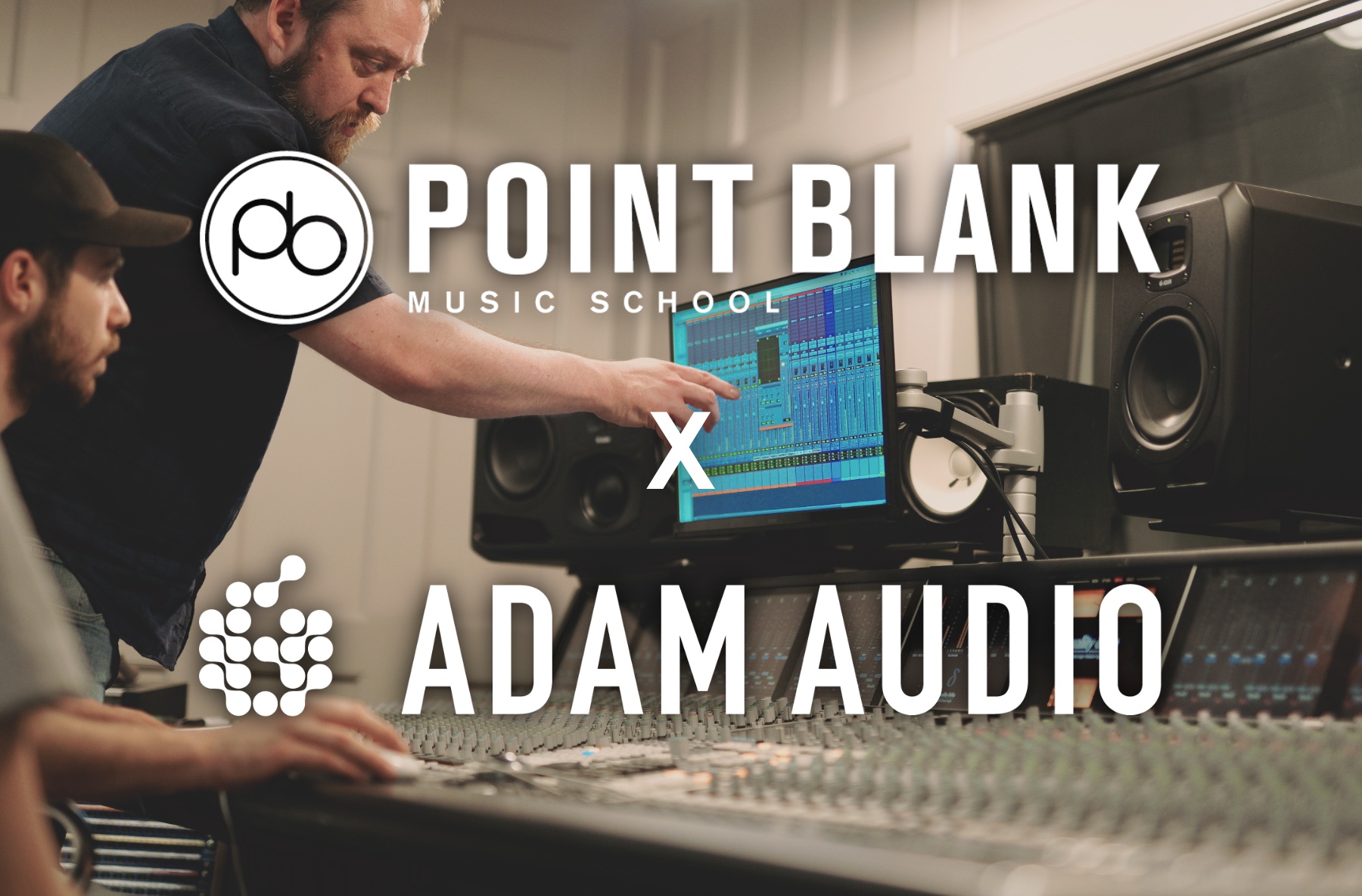 Now, we have even more exciting news to announce. In addition to our partnership scheme, we have launched the second instalment of our student-focussed award scheme, the ADAM Audio Award. The ADAM Audio Award scheme will be offered to one lucky, talented Point Blank Music School student who shows true prowess and dedication. Our Award-winner will be gifted two of ADAM Audio's S2V nearfield monitors worth £3,000 (the ones we have in our industry-built studio), take part in ADAM Audio's anticipated Academy Days, act as an ambassador for the Point Blank and ADAM Audio partnership and more. Applying to be our ADAM Audio Award winner is simple, find out more below.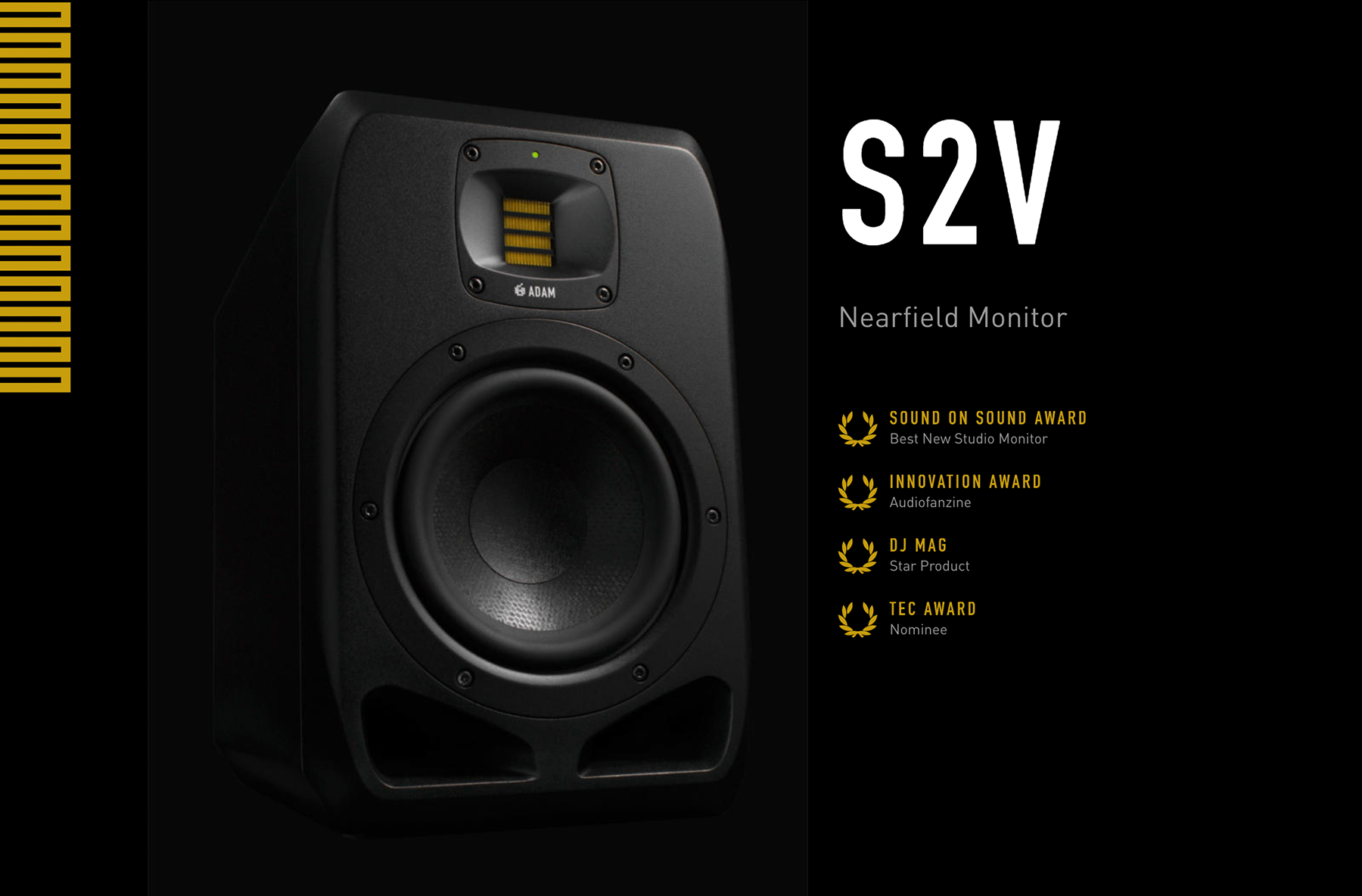 How to Apply
In your Cover Letter include links to your best music productions and social media accounts (Facebook, Instagram, Twitter) so we can gauge your online presence. Also, include a short paragraph explaining why you would be a worthy winner for this award.
An experienced panel from Point Blank Music School and ADAM Audio will then shortlist the finalists for the interview process.
The finalists of the ADAM Audio Award will be required to complete one more interview on 30th March.
Last year's winner, Rory Cochrane of Funk Cartel, went to Vienna legendary Sound stage studio and more recently did a presentation as Funk Cartel at AES, which is the international audio engineering society.
Please note, to be accepted for the ADAM Audio Award you must be entering your final year on either our BA (Hons) Music Production & Sound Engineering Degree course (3 years) or our BA (Hons) Music Production & Sound Engineering Degree course (2 years). Good luck!
If you'd like to gain access to fantastic opportunities like this one why not enrol on a Point Blank course? In addition to learning the ins and outs of Music Production & Sound Engineering, DJing, Radio Broadcasting, Singing and Music Industry essentials, you'll also gain access to the endless number of artist masterclasses, events, student parties and mixers, discounts on software and tech and much, much more.
Register to Access Free Courses, Plugins, Projects, Samples & More
When you register with Point Blank, you access an array of free sounds, plugins, online course samples and much more! Simply register below and visit our Free Stuff page to get your hands on a range of exclusive music-making tools and tutorials provided by the team. Fill your boots!