This year, two Point Blank attendees, Tendayi Mutongerwa and Michal Sobkiewicz, have been nominated for the Music Manager's Forum Trailblazer Award for their work over the past twelve months in music management. The award, launched in 2021, was developed to highlight those who have made remarkable efforts as managers to forge paths for their artists and help them scale their fledgling fanbases.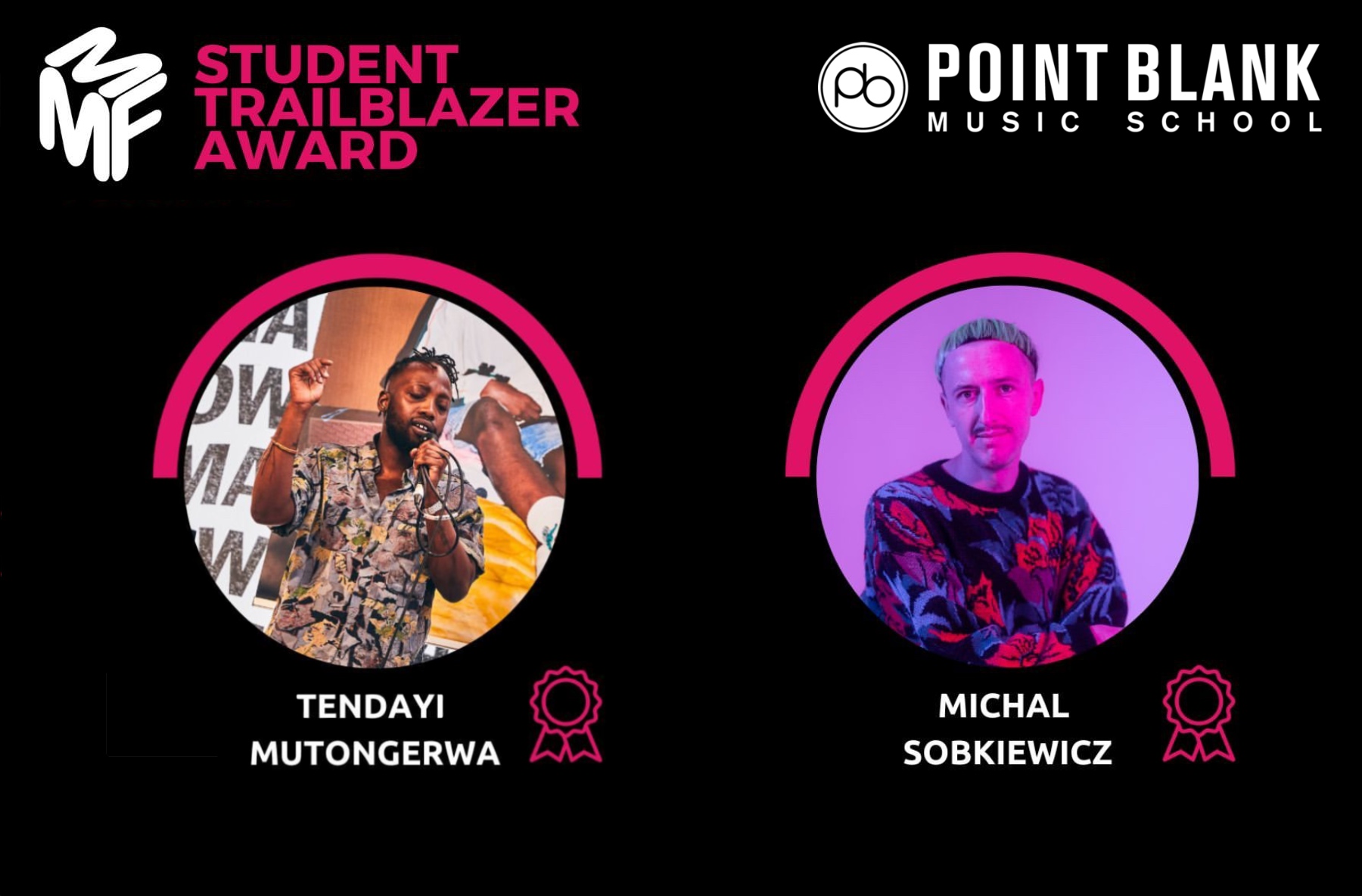 Michał Sobkiewicz studied on our two-year Music Industry Management degree, where he learnt from a range of modules, including the History of The Music Industry and Digital Marketing. Tendayi Mutongerwa also completed a degree here at Point Blank focused on Music Production and Sound Engineering, allowing him to learn the inner workings of song creation, from sound design to the art of mixing. If you want to get a foot in the door to the music industry, studying with us could be just the thing for you. For an extensive list of our courses, you can click here.
In the past, notable nominees for the Trailblazer award include Jasmine Thrasybule, Point Blank LA graduate, who began managing two artists, Native to the Parish and singer-songwriter Eboni Rae, alongside her studies and went on to become the founder of management company JUST A.M.
At Point Blank, we strive to continuously arm our students with the necessary tools to thrive and innovate in the music industry. If you're keen to learn from our expert lecturers who have worked with household names, including Rihanna and Stevie Wonder, you can enrol in one of our courses in London, LA or online.
Register to Access Free Courses, Plugins, Projects, Samples & More
When you register with Point Blank, you access an array of free sounds, plugins, online course samples and much more! Simply register below and visit our Free Stuff page to get your hands on a range of exclusive music-making tools and tutorials provided by the team. Fill your boots!