Each week, the Point Blank events calendar is packed with inspiring masterclasses, thought-provoking perspectives, techy talks and more. These events are delivered by cutting edge artists, music industry professionals, renowned tastemakers and others and are live-streamed straight to your desktop – so you'll be able to stay inspired, learn new techniques and gain insights weekly. You can head here to see our full roster of upcoming industry events.
Follow on below to see what's on in the world of Point Blank events.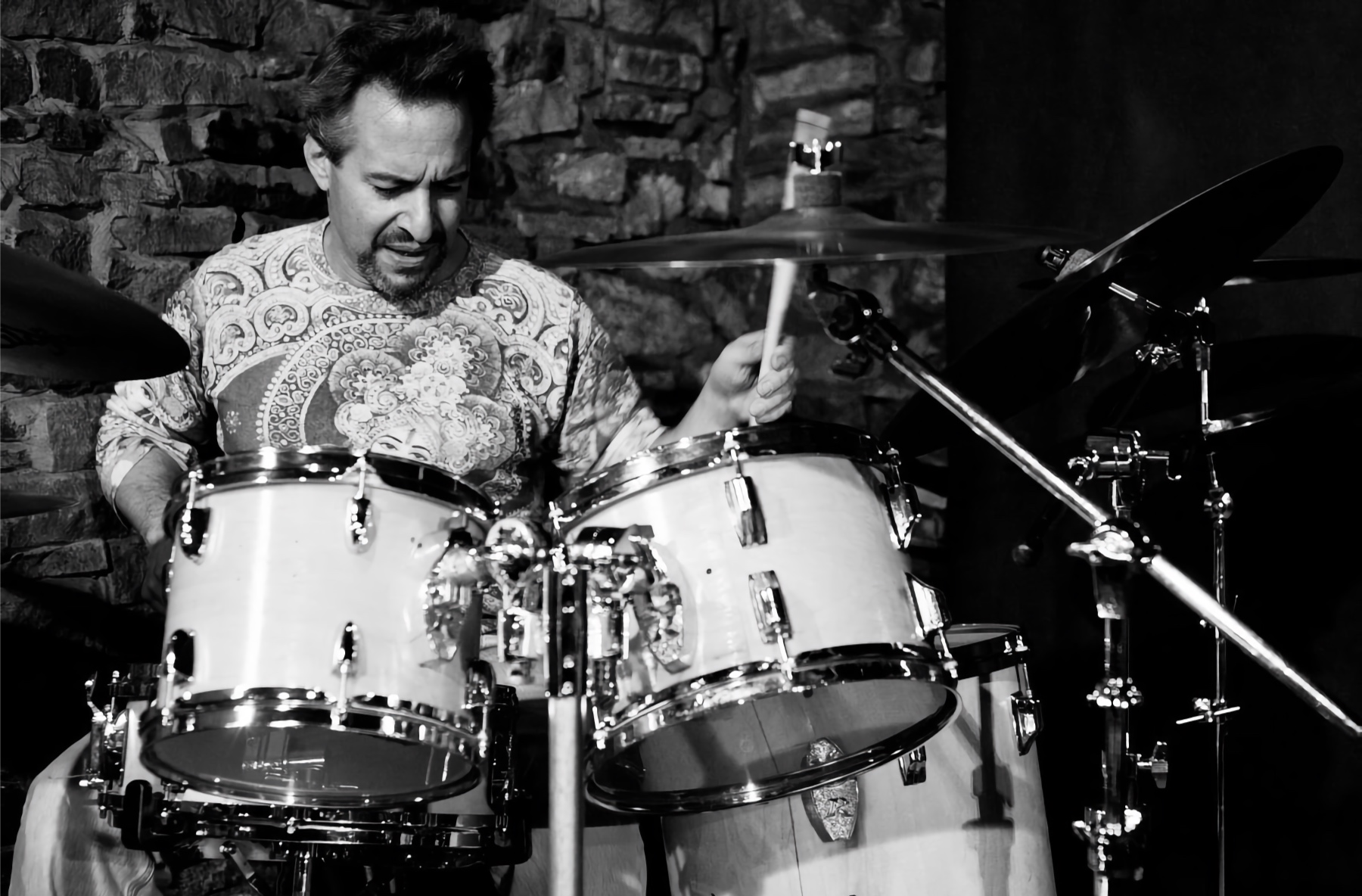 A veteran drummer, Robert Castelli joins us at Point Blank to show you how you can improve your groove and build technique and endurance with practice.
Born into a family of drummers (a grandfather, two uncles & his father), Robert learned the basics from his father, who, along with his Uncle, were lifetime members of the NYC Musicians Union, AFM Local 802.
His playing as a sideman has been written about in The NY Times online, Cadence Magazine, Jazz Halo Belgium, and Drums & Percussion Germany. His 3 Boom releases have received critical acclaim from some of the most widely read magazines and websites in the USA, Canada, UK, and Europe.
Attendees will come away with a new perspective on how to practice and how to make the most out of your practice time. It will inspire you to reach for new heights, be open to new styles and play with confidence and presence.
Music Industry Management Panel With Lizzie Curious (18th November 18:00 GMT)
Point Blank lecturer and Twitch DJ, Lizzie Curious alongside Gina Akers from Blended Media Arts, join us for a panel about all things music industry. If you have any questions about how to navigate the world of music industry management, make sure you come along as they'll be there to give you the answers and guide you through their knowledge and experience.
Student Showcase At Signature Brew (15th November 19:00 GMT)
And of course, we can't forget our talented students! They'll be performing at Signature Brew under the arches in Haggerston. With both DJs and live acts, there'll be something for everyone. So come grab a drink and see what the students of Point Blank have to offer.
You can now get 10% off when studying one of our Online Diplomas using the code DIP10, saving you money while providing you with the skills to kickstart your music career. Take advantage of this offer today before it ends on 30th November.
Register to Access Free Courses, Plugins, Projects, Samples & More
When you register with Point Blank, you access an array of free sounds, plugins, online course samples and much more! Simply register below and visit our Free Stuff page to get your hands on a range of exclusive music-making tools and tutorials provided by the team. Fill your boots!