Each week, the Point Blank events calendar is packed with inspiring masterclasses, thought-provoking perspectives, techy talks and more. These events are delivered by cutting edge artists, music industry professionals, renowned tastemakers and others and are live-streamed straight to your desktop – so you'll be able to stay inspired, learn new techniques and gain insights weekly. You can head here to see our full roster of upcoming industry events.
Follow on below to see what's on in the world of Point Blank events.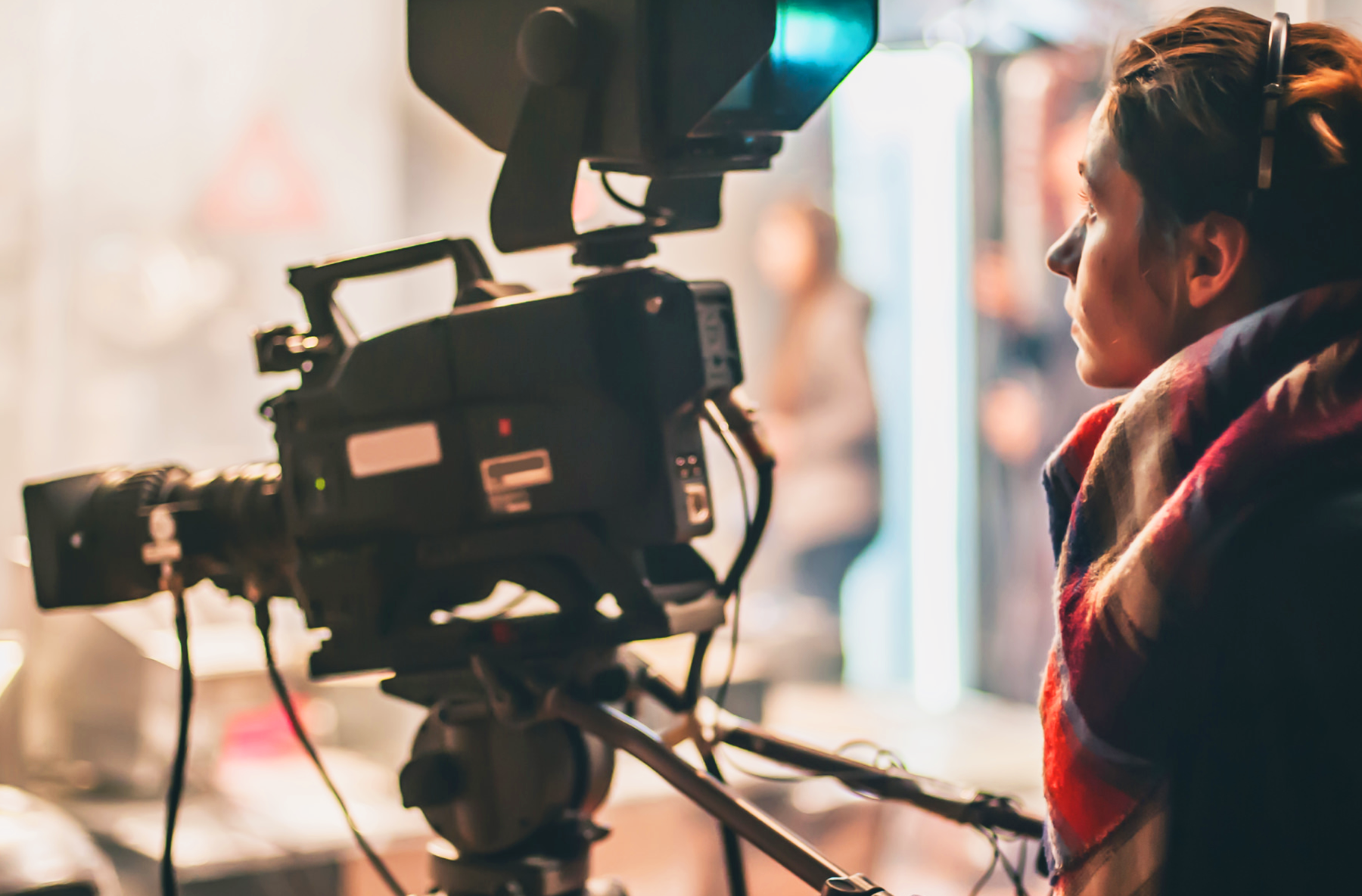 On 4th May at 19:30 BST we are hosting a special live masterclass: Point Blank Masterclass With Cavendish Music.
Join Tammy Tinawi, Senior Music Consultant and Taz Mattar, Head of Production & Studio Services as they introduce us to the world of production music and synchronisation.
The session will introduce students to the world of production music and synchronisation. They will start the session with Tammy talking about what syncing music to media is, the different ways your music can be used and show an example of a perfect project. The next part will feature Taz explaining the production side of things, from briefing and feedback to mixing and mastering and how the royalties work. the last part of the session will include a Q&A open to all students.
The outcome of this masterclass is to provide some insight into this sector of the music business and offer students in music production a chance to broaden their ideas on future career possibilities.
Tammy Tinawi has worked in sync for the last 9 years, 4 of which she has spent at Cavendish Music, working both in the production team creating albums for the library and the marketing team working with clients to find the perfect music for their project. She was previously a Music Supervisor at Big Sync Music, who were responsible for looking after the music for all of Unilever's advertising and The Sound Works, working across bespoke composition, sync and licensing.
Taz Mattar is head of production at Cavendish and has been the chief engineer there for over 10 years. Having previously worked in commercial studios for over 10 years as a studio engineer (working with the likes of Mark Ronson, Sia and Coldplay), Taz has been responsible for mixing and mastering every track that Cavendish has released, as well as managing the team, budgets and forecasts. He also runs a commercial mastering studio from his home.
Upcoming Events
Genre-defying Pro DJ and Songwriting Masterclass With DJ Bad Ash (5th May 18:00 PDT)
Ashlee Williss, a.k.a. DJ Bad Ash, is an LA-based open format DJ, singer, songwriter, and performer. Ashlee is known for her genre-bending sound, combining Pop, Dance, and Country with an EDM flare. As DJ Bad Ash, she has opened for Snoop Dogg, Cardi B, J Balvin, Migos, Post Malone, Adam Levine, Luke Bryan, and Enrique Iglesias, to name a few.
In this masterclass session, Ashlee will share her vast knowledge and expertise for defying genres when performing live DJ sets, as well as songwriting and industry tips that will help you land TV placements for your music.
Music With a Social Impact (6th May 2021 19:30 BST)
Join Simon Glenister, CEO of Noise Solution, as he talks to us about the emerging field of community music and how your music technology skills can be used to not only make great music but to have significant social impacts on people's lives. Simon will explain how making hip-hop/grime/DnB or whatever genre you like, can actually be used as a vehicle with which to engage and improve other people's well-being. You don't need to be a trained social worker or music therapist to have these impacts. Simon will detail Noise Solution's way of working, our understanding of digital tools in a youth work context, how we understand well-being and how we also measure the outcomes of impacts on peoples lives that we have.
If you're interested in learning more about making music in-depth, attending exclusive events with industry professionals and more, be sure to check out our courses in London, Los Angeles and Online. Plus, we're currently offering 25% off our selected London, Online and Los Angeles courses until 17th May using the codes LONDON25, ONLINE25 and LA25 – so there's no better time to sign up than now.
Register to Access Free Courses, Plugins, Projects, Samples & More
When you register with Point Blank, you access an array of free sounds, plugins, online course samples and much more! Simply register below and visit our Free Stuff page to get your hands on a range of exclusive music-making tools and tutorials provided by the team. Fill your boots!