Ambience makes up a vast space in the musical spectrum. Heck, there's even an entire genre of electronic music dedicated to these experimental works. Adding ambience and atmospherics into your tracks is a great way to add texture, develop a mood, as well as create some stunning intros and outros to your music.
There are a number of simple ways in which you can create these ethereal soundscapes without overthinking your production process – or needing anything fancy to do so. Additionally, some of these techniques will make your tracks sound more professional, polished and instil that wow factor on your listeners. Below, we've listed some of our favourite tips for adding ambience to your music, including some of our favourite plugins to do so.
If you're looking to learn about the techniques detailed below in more depth, we'd highly recommend checking out one of our Music Production & Sound Engineering courses. Whether you're looking for something more long term, like a degree or diploma, or something shorter to get to grips with the world of electronic music production, we have a range of courses suited to both. You can check out our line of award-winning courses here.
1. Experiment with Reverb & Delay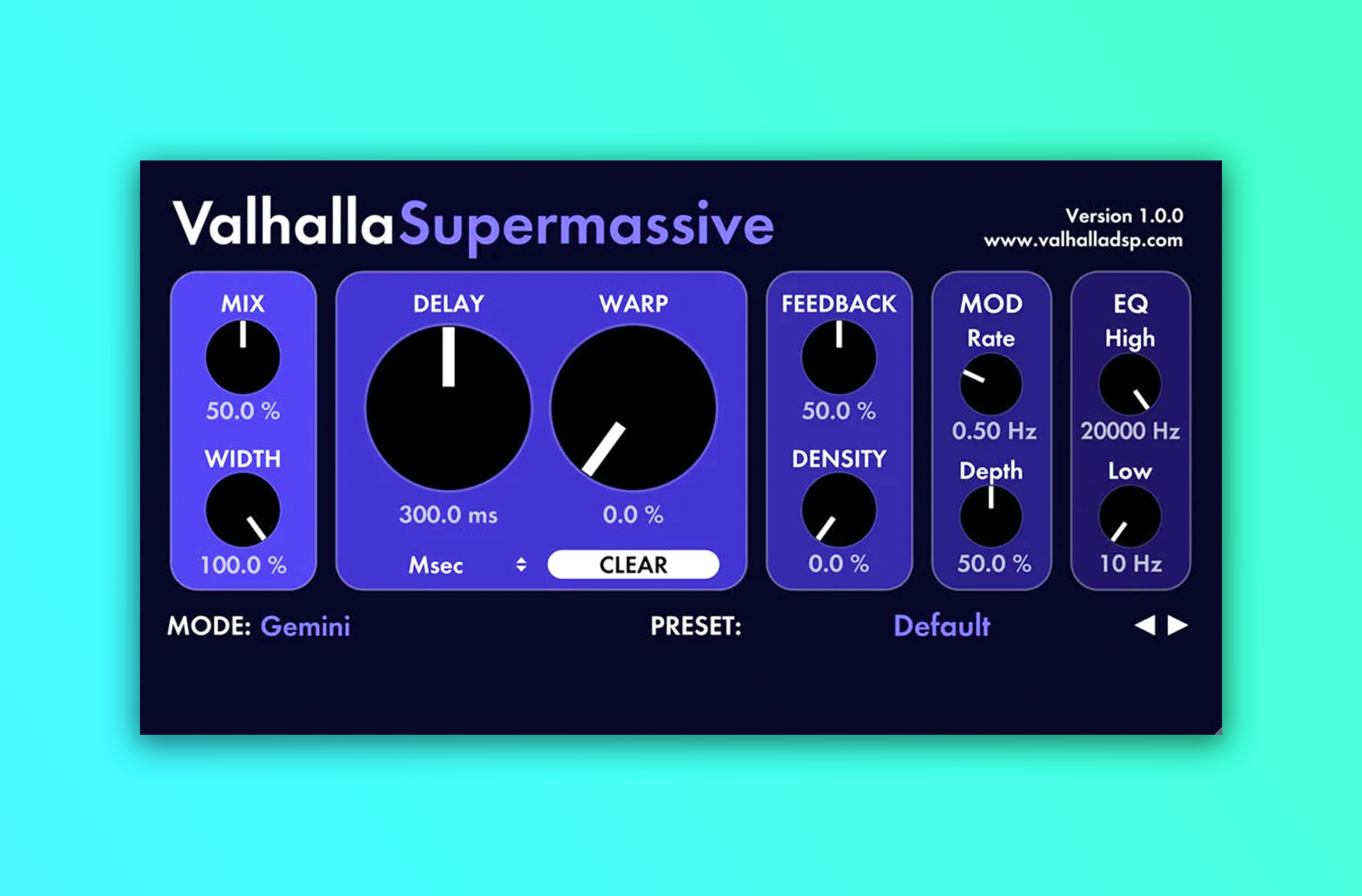 No matter which DAW you're using, whether it's Ableton Live, Logic Pro, FL Studio or others, you'll have access to a good reverb and delay plugin. Reverb can be applied to absolutely anything (bass being debatable – but that's a different discussion altogether) and help create vast, lingering textures. It's also interesting to freeze your reverb, add additional effects such as Sidechain Compression and play with the feedback and Dry/Wet knobs to expand and reduce your reverb tail to the desired limit.
Using Delay, you'll also be able to create fantastic-sounding echoes both in and out of sync with your track. Using both reverb and delay together is certain to deliver that striking ambience you're after. In addition, if you want to broaden your horizons outside of your DAW's inbuilt effects, there are a range of great reverb and delay tools that are absolutely free. Find out more about our favourite reverb and delay plugins here.
2. Utilise Pads & Granular Synthesis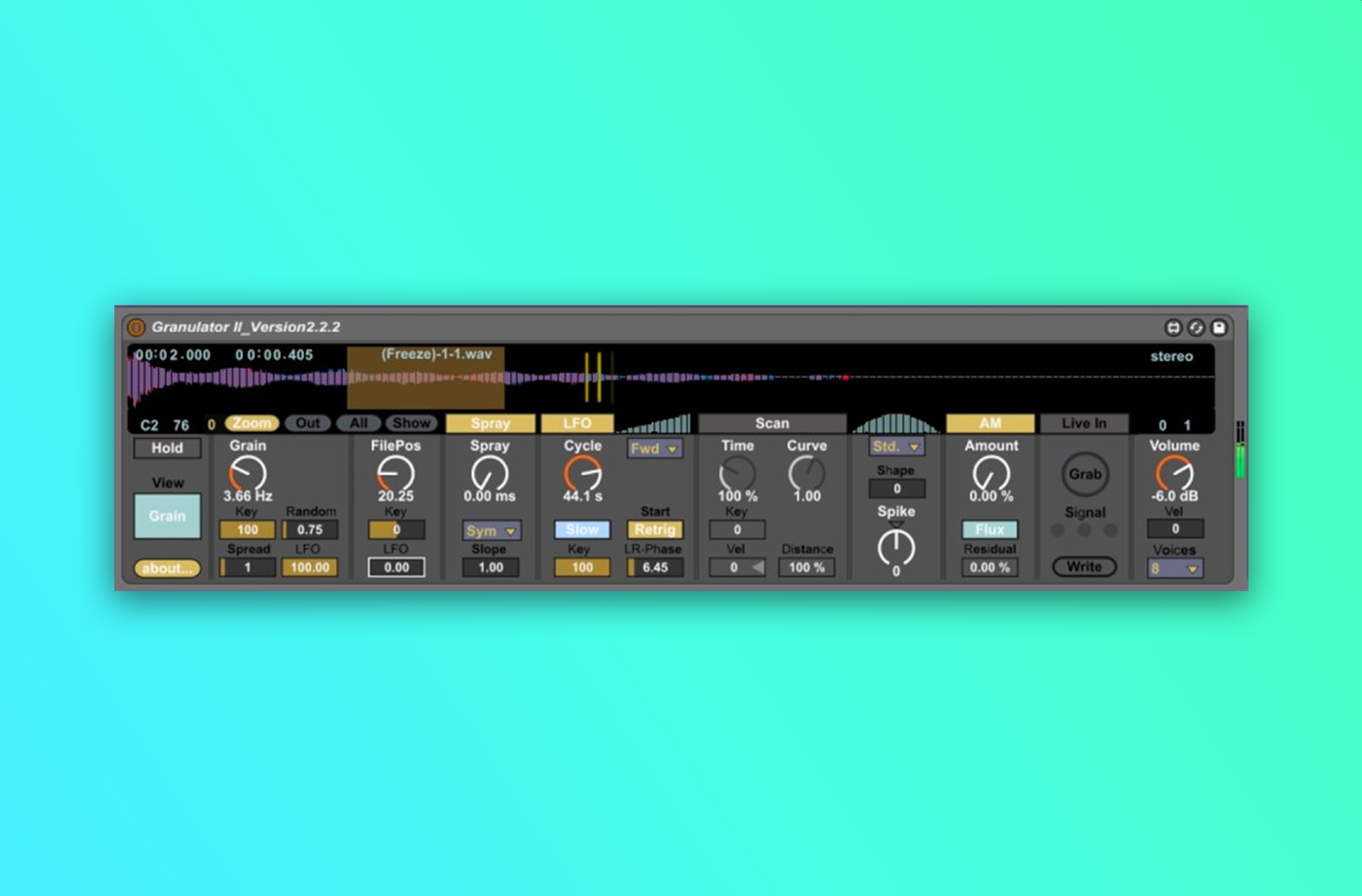 Pads are fantastic for creating ghostly or euphoric textures. Unlike reverb, with pads, you'll have more control over your sound. Differing from a lot of synthesized sounds, pads are built to produce softer sounds using a long attack and decay. Most plugins like Nexus, Sylenth1, Serum, Massive and others have a section for pads that are built for ambience and you'll be able to use these to program your chord progressions and singular note stabs.
Granular synthesis, on the other hand, uses short crossfading samples from a source sound/sample to create unique textures and experimental glitches, which can be played as individual notes and chords. If you're an Ableton Live user (Live 10 and above), Max for Live has its very own Granular Synthesis plugin, Granulator II, which we'd highly recommend checking out. Not an Ableton live user? Then check out Portal (which you can pay monthly for on Splice) or Pauls Extreme Time Stretch – a freebie plugin that stretches sounds in high-quality like nothing else.
3. Layer Sounds for Depth / Use Widening & Panning Plugins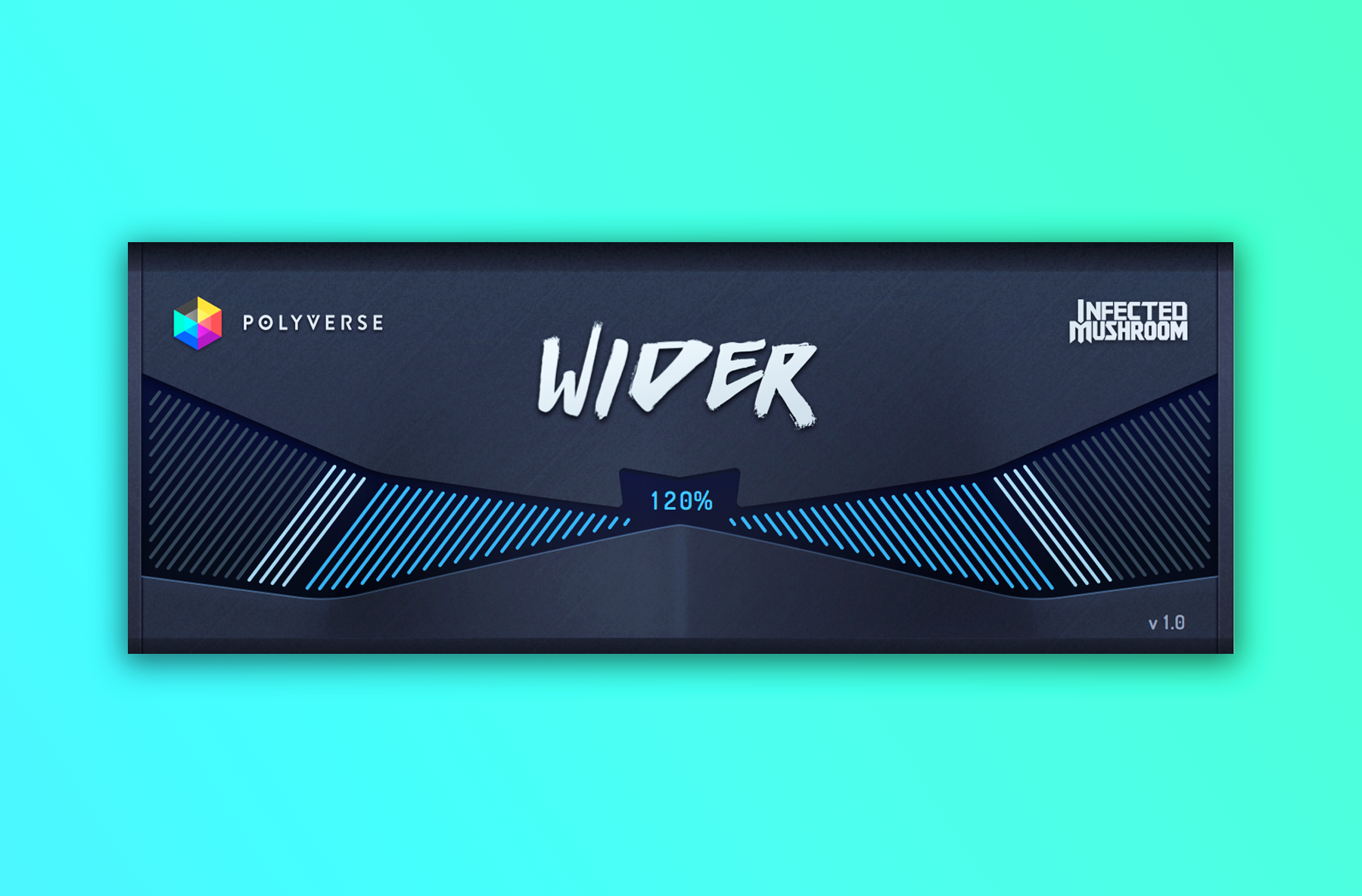 A sound by itself can sound good but two or three sounds stacked up can sound even better. This will help add subtle nuances to your melodies, especially if you're mixing a dry synth sound with a wetter one. When layering, panning each element differently will create a widening effect that when listening on headphones or on speakers, boosts the stereo width ten-fold. Much like Reverb and Delay, it's almost a dead cert that your DAW of choice is going to come with some form of panning plugin. In addition, there are some great free "widening" plugins on the market such as Xfer's Dimension Expander and Polyverse's Wider.
4. Less is More: Leave Some Space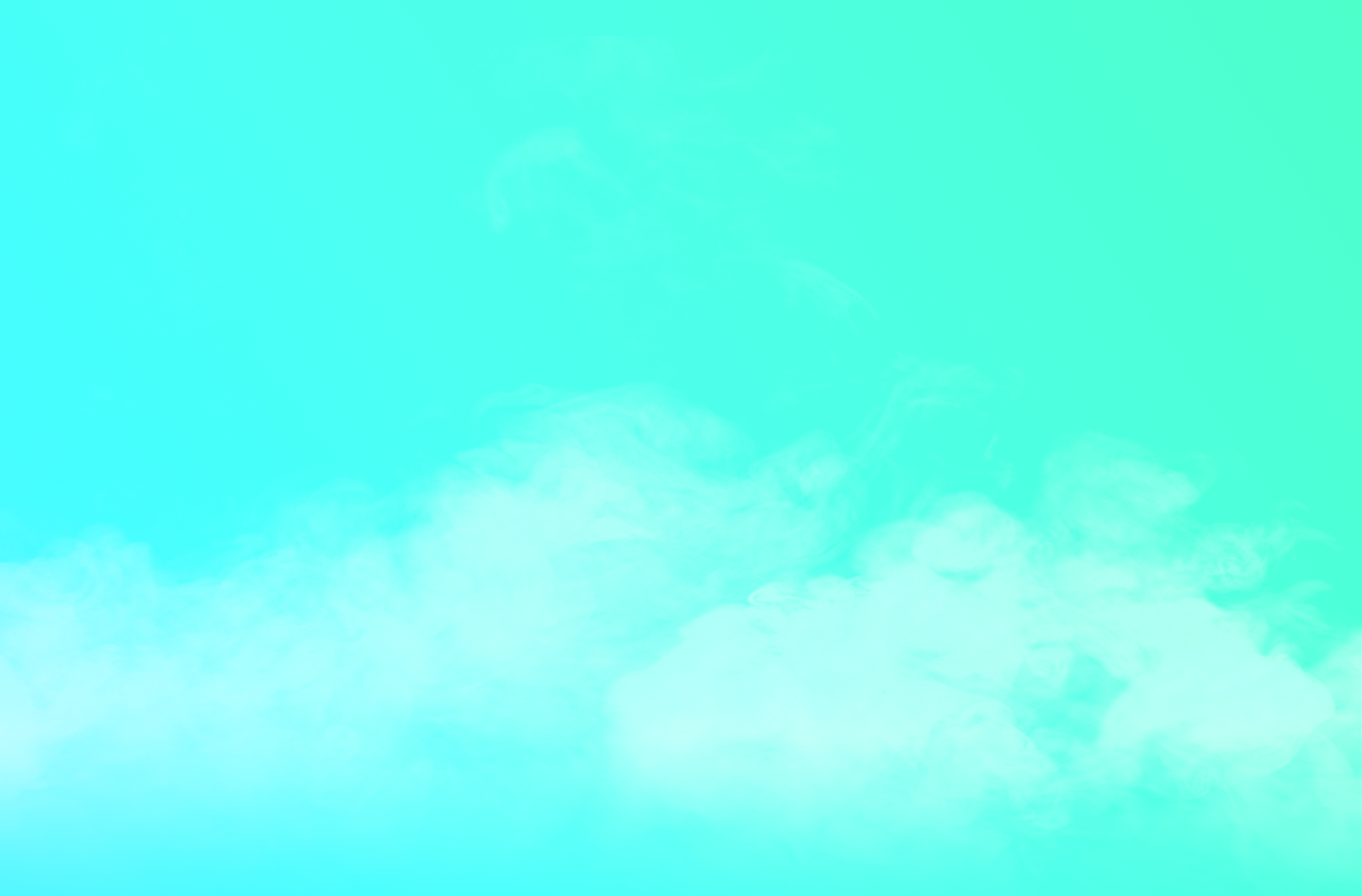 Although we've just discussed the importance of layering sounds to add depth to your mix, when necessary, less can be more. A simple percussive hit or chord stab drenched in reverb can produce an uncharted atmosphere, leaving a lingering sound that lets the ambience sink in. This can also introduce an impressive wealth of space in your track to start bringing in other key elements, such as synth lines, vocal hooks, ground-shaking sub-bass and more. Kicking off your track with a reverb or delay-soaked element will certainly set the scene for your incoming masterpiece and keep your listeners hooked.
5. Be Unpredictable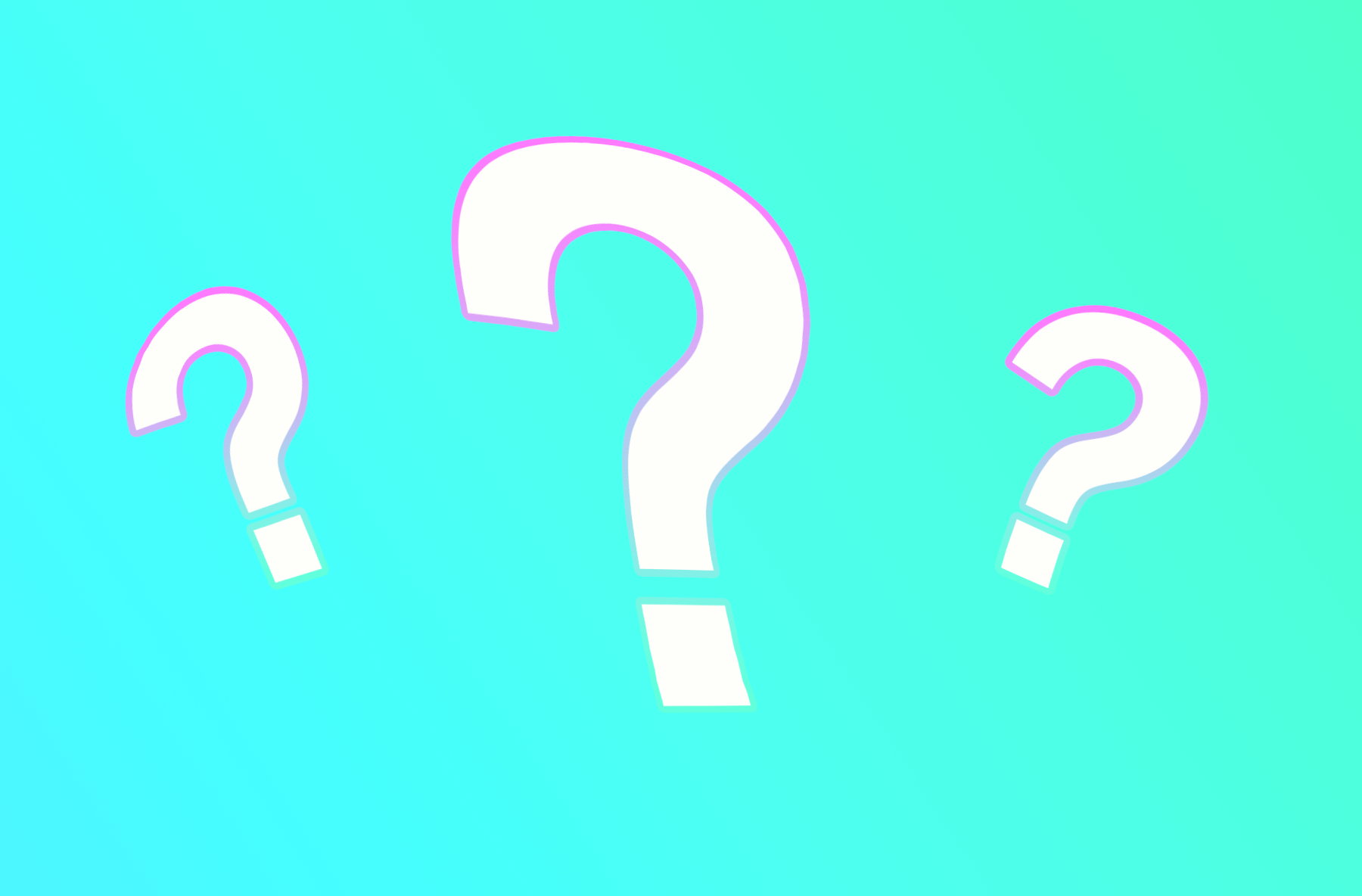 When we think of ambient music, we usually focus on the concept of a wave of sound, something that washes over and engulfs us as we listen. The occasional off-beat jolt of sound, incorporating the previously mentioned techniques such as reverb, delay and panning is a great way to keep the listener on their toes and intrigued to see how things pan out (excuse the pun). As previously mentioned, using granular synthesis can help create alien-like sounds and textures which dart back and forth, adding an experimental (and professionally produced) air to your composition.
Additionally, using frequency filters to essentially drown out your sounds at sporadic intervals in your track can be a solid way to keep things interesting throughout and prove as handy transitions between phrases. Don't just count on Ableton Live's Auto Filter, however, experiment with Frequency Shifter, Chorus cranked up to the max, Phasers and more.
If you're feeling inspired to start making some euphoric ambience, haunting soundscapes or just a flat out EDM anthem then fire up your DAW and get cracking. If you need some inspiration or a helping hand, we have a wealth of handy round-ups and production tips videos here on our blog and over on our YouTube channel. To learn the ins and outs of music production, DJing, singing and songwriting, music business and more, then be sure to check out our courses in London, Online and Los Angeles.
Register to Access Free Courses, Plugins, Projects, Samples & More
When you register with Point Blank, you access an array of free sounds, plugins, online course samples and much more! Simply register below and visit our Free Stuff page to get your hands on a range of exclusive music-making tools and tutorials provided by the team. Fill your boots!