You loved Point Blank LA's Creative Production & Remix instructor Ben Runyan's Pro Vocal Tips, so we're back again with six more of his expert tips to make your vocals sound even more impressive, unique, and creative.
Ben Runyan is a Philadelphia-based producer, composer, and educator who has received a nomination for the Sammy Cahn Award and was honored by the American Society Of Composers, Authors, Publishers (ASCAP) for his illustrious work.  Ben's music has been featured on MTV, Showtime, and other major networks. Both solo and as frontman for electronic pop group City Rain, Ben has worked and performed with a long list of industry greats throughout his career, including Spike Jonze, Capital Cities, The Lumineers, and more. Follow on to see the professional and creative tips and expertise on vocal production Ben had to share.
If you're interested in learning the ins and outs of music with Point Blank, we're currently offering 25% off our selected online and LA courses until March 31st. So, be sure to sign up before this offer ends using the codes ONLINE25 and LA25.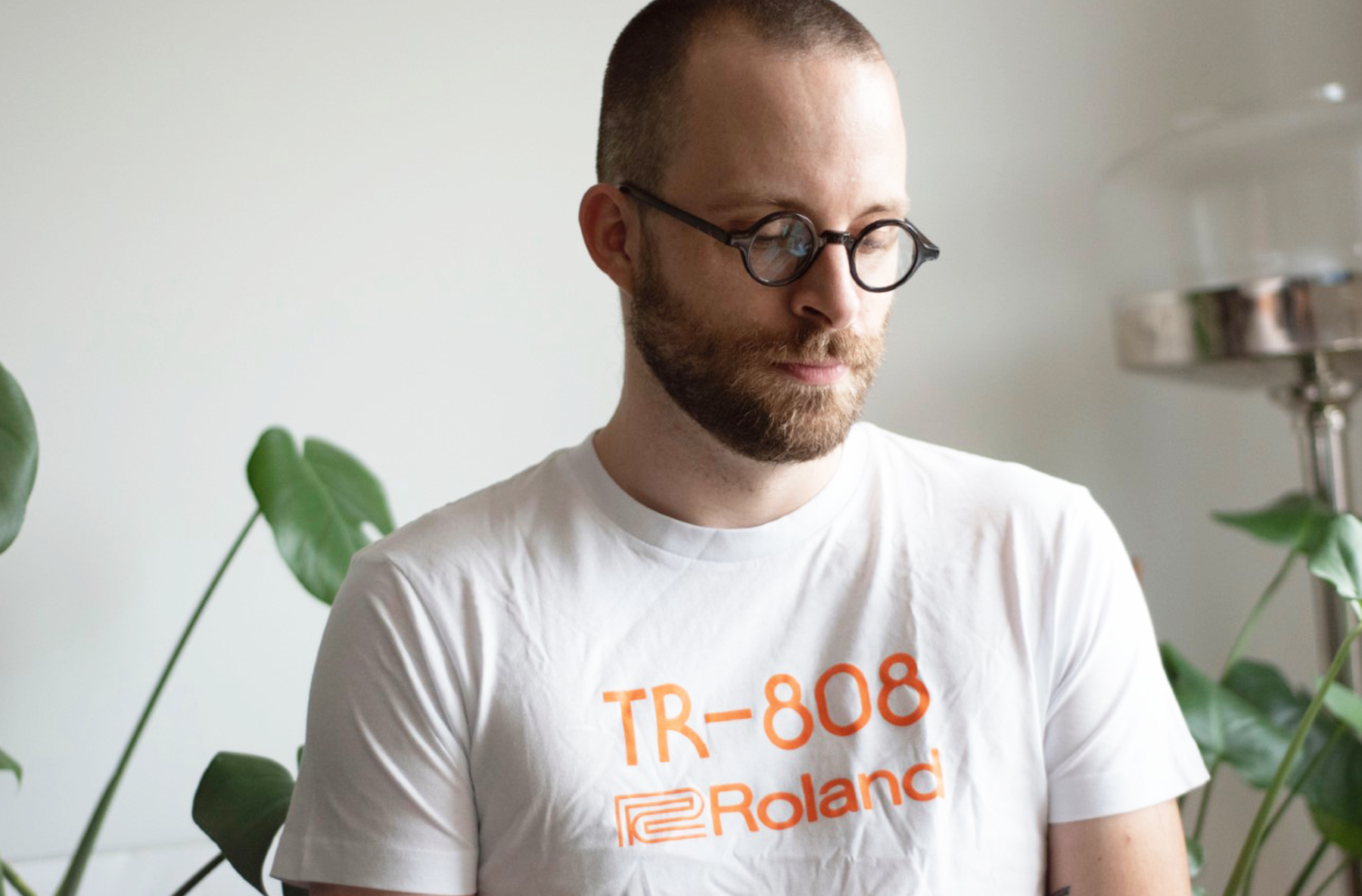 Creative Vocal Tip #1
Reverse Reverb: Take your verse or chorus vocal. Take the first syllable or word from the mix. Duplicate it. Put a reverb with a long decay time of 6 seconds or more on it. Freeze it. Flatten it. Reverse it. Connect it from the end of the reverse reverb to the beginning of the first word of the verse or chorus.
Creative Vocal Tip #2
Slicing: Take your verse or chorus vocal (or a vocal loop) and through it into Simpler/Quick Sampler. Set it to slice mode, and dabble with the sensitivity setting (for shorter or longer phrases/chops). Practice playing segments on your keyboard and then record with the track rhythmically. Sidechain the phrase to the kick. This is a great way to come up with "instrumental" choruses that play off the main theme. This technique can also work well with entire song phrases/musical sections, not just vocals!
Creative Vocal Tip #3
Vocal Risers: Take a vocal that happens before a big section (drop/chorus/etc). Find one phrase. Cut it out and paste it to a new track. Drag that phrase to a track with Simpler. Right-click and select "convert simpler to sampler". Change Sampler to Loop mode. Hold down C1 to play the original pitch of that track looped. As the note is held down (or programmed to stay on C1) automate a pitch bend to the next octave (+12) or 2 octaves (+24) or more, to get the pitch effect on the vocal. Then once you have programmed that, route the audio of that track to a new audio track. While recording/playing back drag the end of the loop bracket closer to the start bracket as the vocal phrases rise in pitch. This will have the effect of it oscillating closer and closer together as the pitch rises.
Creative Vocal Tip #4
Pitch Correction: With pitch correcting/tuning you can go one of three routes:
 Pitch correction software such as Autotune EFX, Nectar 3, or Pitch Correction in Logic X will retune notes and pull them to the next correct note in the scale you have set. Adjust the speed parameter to adjust how quickly that happens. Faster means more of the "autotune" sound, slower means more natural.
Logic X Flex Pitch or Celemony's Melodyne allow you to physically locate the notes and correct the timing or pitch of the notes down to the pitch drift/vibrato and more. This is the most surgical approach.
This is a combination of Technique #1 with manual tuning. By splicing specific phrases that may be flat or sharp and adjusting the cents/fine-tuning of the vocal (in Ableton Live or Logic X) you can get the note closer to the correct note that it's supposed to play. Then pitch correction will take over and grab the note, and pull it in key.
Creative Vocal Tip #5
Create Dimension in Vocals: This can be very intimidating if you look at it from a holistic point of view. Only in breaking it down dimensionally and sonically can you understand how to "paint" with your vocal (either your very own or the vocal you are producing). Every person's voice is unique (like having their very own synth inside of their voice box), so it pays to experiment as much as possible with that vocal. That will make your track stand out. Here are some ways to do that.
Play with Dimension. Generally speaking, the main/lead vocal will be upfront and center. That means that it will have at least one linear signal path that Is mainly dry. That along with some EQ (High Shelf) will push it to the front of the mix. By adding reverb (in a parallel signal, by either using a reverb bus or a copy of the vocal track with reverb on it) you can push this further back in the mix. You are now occupying two dimensions. By adding yet another parallel signal with either reverb or delay (delay can also infer a sound being further away) you can now occupy all three main locations on the Z-axis: front, middle, and back. These can either be made from one single vocal, or from a juxtaposition between lead and backup vocals/harmonies.
Call and Response: One thing I love to do (that you can hear in my track "Thick Skin" by City Rain, in the first and 2nd verse) is to take a phrase from the dry vocal, duplicate the track with the same settings, but add a reverb with 100% wet reverb it in. I take that phrase and have it be a response to the dry vocal. So if the phrase was "you to know" the first time you hear it it will be totally dry (or at least upfront), and then quickly on the next part of the beat (if the dry part is the 2, the wet version would be the 4) you hear the 100% version as a response vocal that sounds almost around your head. This is a great trick to create vocal interest dimensionally. You can also do this in the chorus.
Paint with Busses: Use busses with Filter Delay/Echo Delay/Tape Delay and high-pass those as well. Have versions of the vocal, or parts of the vocal that automate those busses up for cool vocal throws that fade into the background, but connect phrases (vocal lines) that might otherwise have a lot of dead spaces in between.
Creative Vocal Tip #6
Formant Shifting: Formant shifting is the act of taking a vocal, and while maintaining its actual pitch, making that vocal sound deeper or higher. From invoking a robotic baritone vocal to a chipmunk soprano, this can be a great way to stack multiple copies of the main vocal for weight. I love to use the chipmunk versions for high harmonies, or doubles of the main vocal (tucked in lower than the main vocal) for some textural doubling. The same can be said with the lower versions. Think of it like octave doubling, but somewhere in between (and not changing the note like a transposition). A great example of this is "Where Are Ü Now" By Skrillex, Diplo and Justin Bieber. This can be achieved in Logic X with the Vocal Transformer or Flex Pitch. In Ableton Live, you would need a third-party plugin. Nectar 3, or Little Altar Boy by Sound Toys would be a great place to start.
Example of vocals produced by Ben Runyan:
Albnopnda – Alone (produced by JUSTPROCESS)
Thinking of joining us at PBLA? We offer a plethora of courses in music production and DJing including our newest and most extensive Music Production & Sound Design Diploma programme as well as our DJ/Producer Certificate, Mixing & Mastering Award, Music Production & Composition Award and more. For additional information, contact a course advisor or, if you're in the USA, give us a call on 323 282 7660. If you're calling internationally, use the number +44 20 7729 4884.
Register to Access Free Courses, Plugins, Projects, Samples & More
When you register with Point Blank, you access an array of free sounds, plugins, online course samples, access to our social network Plugged In and much more! Simply register below and visit our Free Stuff page to get your hands on a range of exclusive music-making tools and tutorials provided by the team. Fill your boots!