Using loops and sampled sounds in your beats is a great way to inspire creativity during your production process, as well as fill space and add placeholders in your tracks. Finding high-quality free samples can sometimes be difficult, especially if you're new to the world of production and aren't aware of the hot spots to grab yourself some killer free packs. Luckily, we've done that part for you. Below, we've listed our top 7 places to find free high-quality samples and loops – from slick percussive grooves, obliterating kick drums, beastly basslines and those perfect snares you've been craving. So, dive in and stock up. If you'd like to learn more about tweaking and arranging your samples, or even recording your own, we offer a variety of award-winning courses in Music Production & Sound Engineering which can help you do just that. Happy hunting samplers!
If you're into programming beats, tweaking filters and generally exploring the world of electronic soundscapes, we offer degree courses in London and Online in Music Production & Sound Engineering that are sure to up your game. Want to find out more? Then head over to our website.
Check out part two here.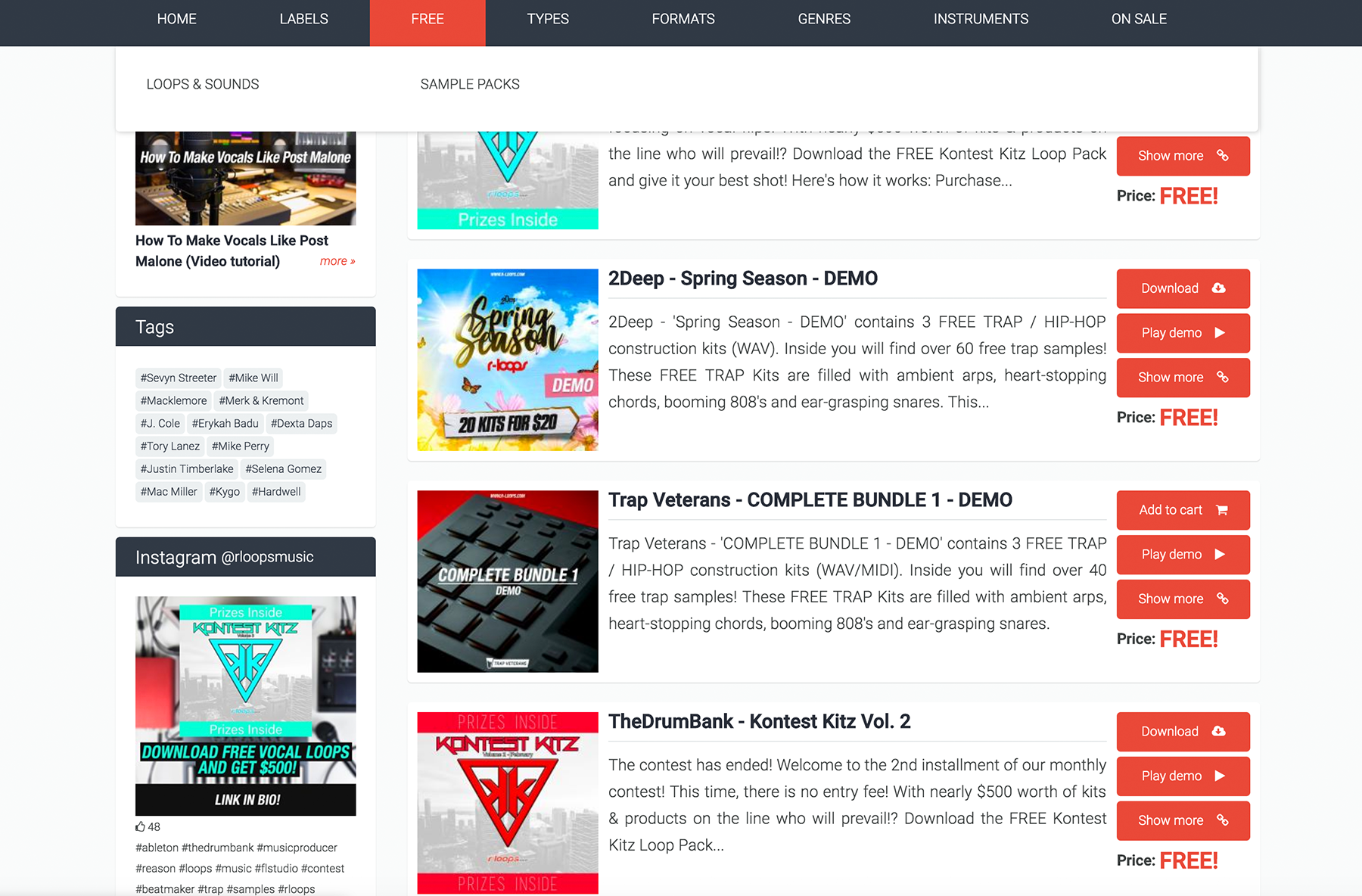 r-loops was created by a group of sound designers with the aim to create innovative and diverse sound libraries for musicians. Their packs span a number of genres with a direct focus on the sounds of hip-hop, R&B, dance, dirty south and pop, and there are plenty of free options to choose from. To take advantage of this, simply head to their "FREE" tab at the top of the page and follow the instructions. As well as downloading free packs at cost of your email address, you'll be able to select up to three free packs with at least one sample pack worth more than $1.00 USD then go to the checkout.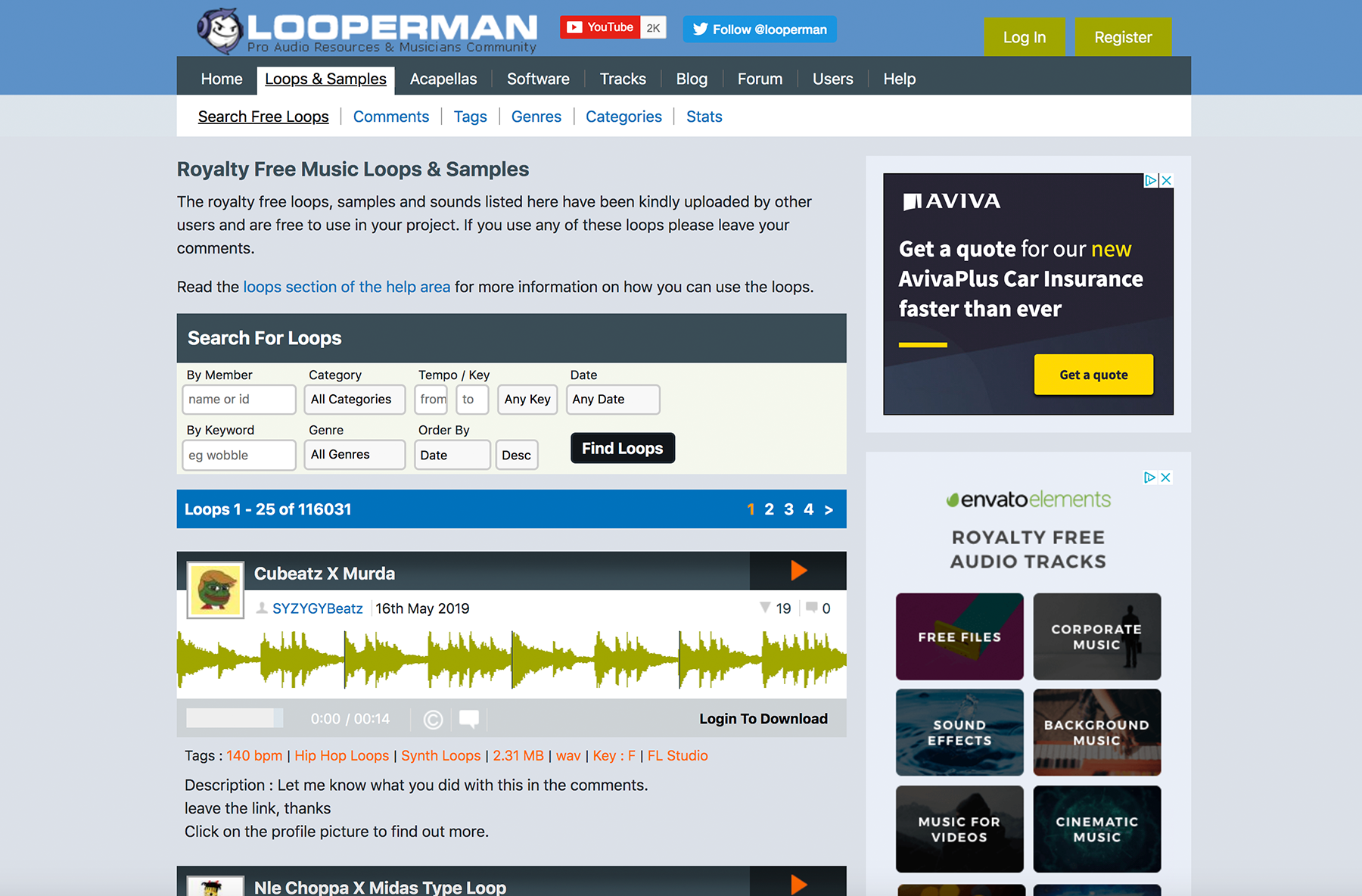 This online community of musicians, film and video producers, DJs and multimedia designers is crammed with royalty-free music, loops, acapellas and vocals. Once you sign up, you gain access to the thousands of freebies they have on offer. In addition to their plethora of samples and packs, Looperman also features creative multi-media tutorials and members-only discussion forums with the opportunity to upload your own samples and get feedback on your tracks. Whilst there, be a good human being and drop a comment to let the creators know how much you appreciate the freebies.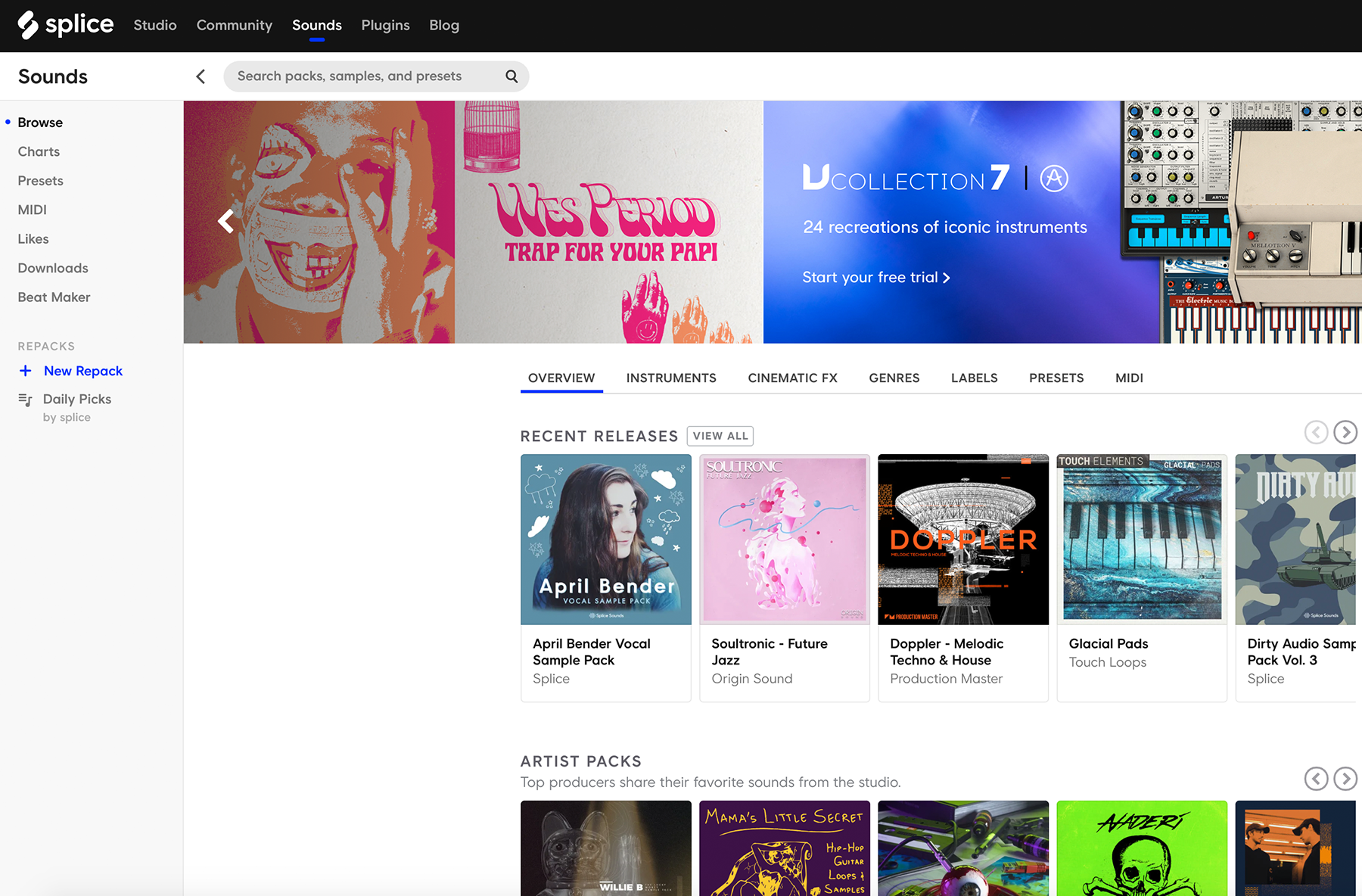 Some of you are probably already well aware of what Splice is, but for those of you who aren't familiar, Splice is a platform which not only includes thousands of samples, presets and effects from sound engineers, but features carefully designed packs/projects from your favourite producers. Fancy adding some of the iconic sounds of SOPHIE, Iglooghost, Just Blaze, 813, KSHMR and others to your beats? Look no further – Splice has you covered. They also offer up monthly subscriptions on some heavy hitting synth plugins such as Serum and Massive and give the option to download full track templates to see how professional producers build their beats.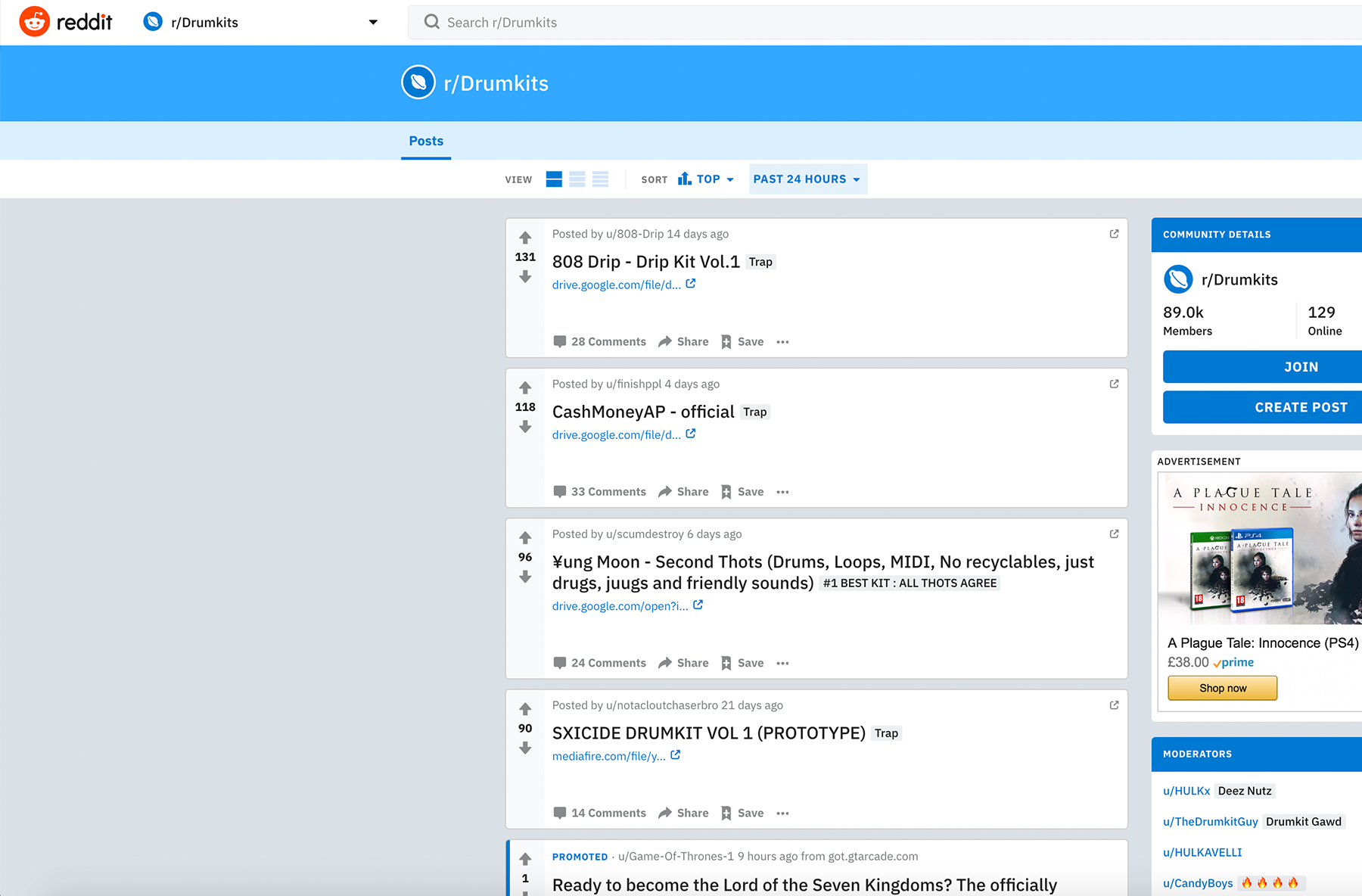 If you've used the internet in the last ten years there's a good chance you've heard of a site called Reddit. Referred to as "the front page of the internet" Reddit is a giant collection of forums with subcategories for almost anything you can imagine. Users share the best content they can get their hands on and get upvoted accordingly. Thankfully, for bedroom producers, there is a number of subreddits dedicated to sharing the tightest sample pack and beat-building tips on the web. Just some of these which you should check out are r/makinghiphop, r/drumkits, r/trap, r/edmproduction, and r/wearethemusicmakers. Those are just a few to get started with but there are lots to pick from so get searching. Reddit is also a fantastic place to share your beats, join in an AMA (Ask Me Anything) with your favourite producers and more. To find the best of the best just change the settings from "hot" to "top" at the top of the page and choose your timeframe.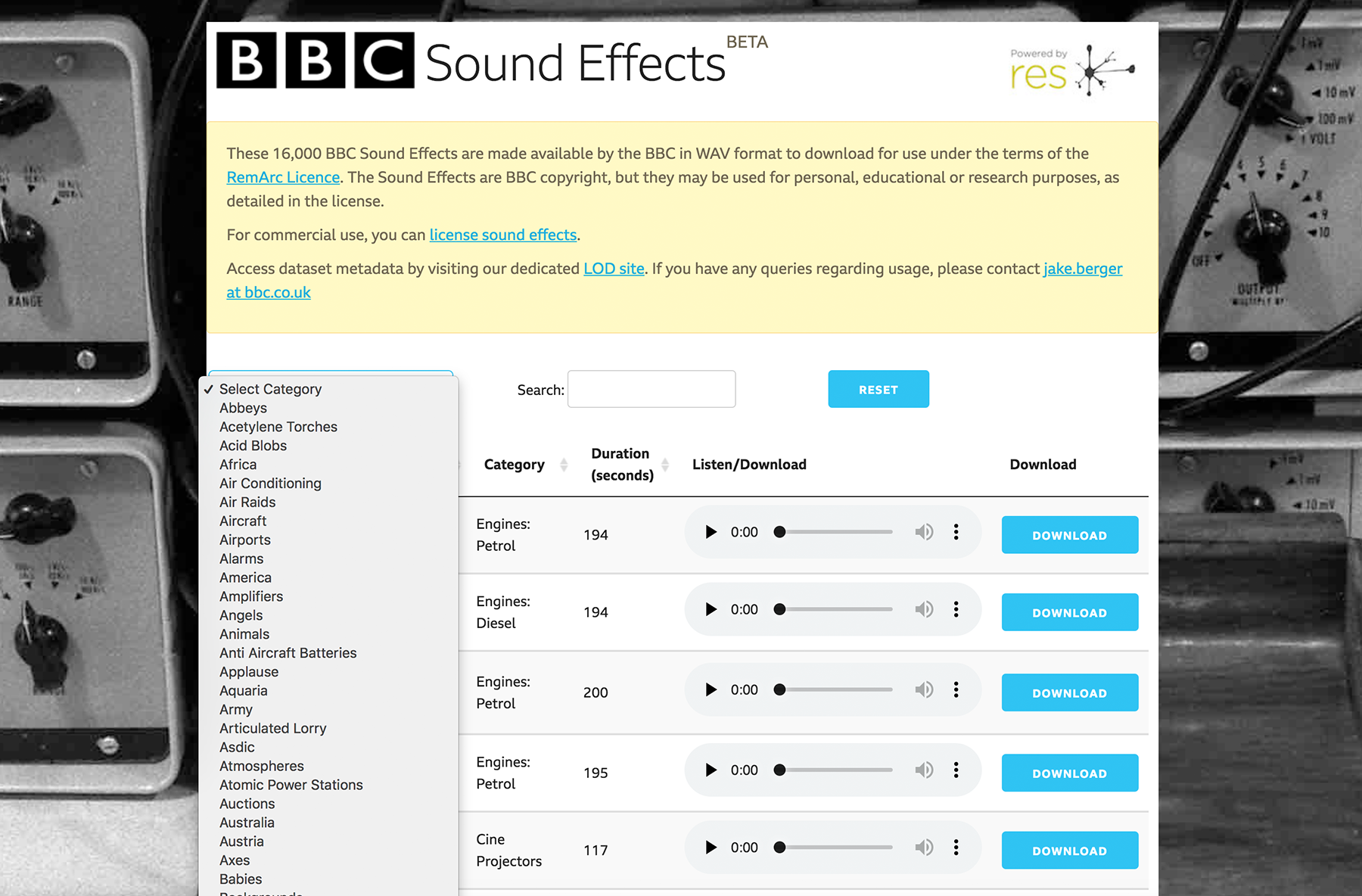 Recently the BBC made their 16,000 samples-deep sound library available to the public for creative consumption. Although the sounds are under BBC copyright they can still be used for "personal, educational or research purposes". This vast universe of samples is separated into categories such as Acid Blobs, Battles, Birds, Crashes, Hell to Heaven, Screams, Warships and Waterfalls to name a just a few and are perfect for filmmakers and musicians looking to create obscure ambience in their work.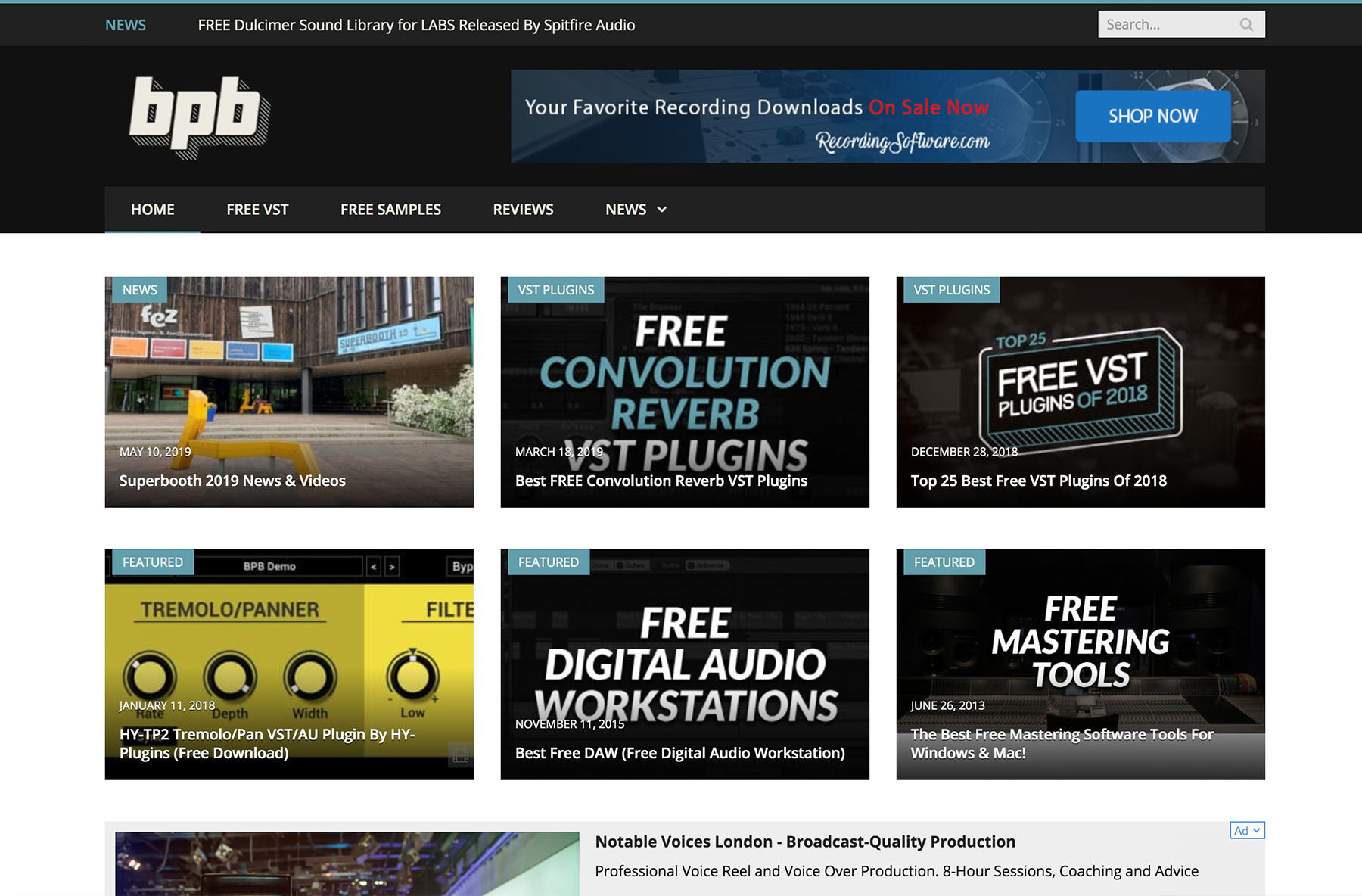 Make sure you've got lots of free space on your hard drive for this one. Bedroom Producers Blog launched in 2009 and hosts an archive packed with gigabytes upon gigabytes of incredible samples. There are a few different ways to use BPB. You can access their huge archive of free packs or check out the BPB Samples section which features samples made by the creator. This includes the Game Boy LSDJ Noise And Glitch Sessions as well as the Commodore 64 Synthesizer Sessions series to get you started. Finally, you can explore the sites 'best of' round-up articles (Free Sample Shootout) which feature the most popular ones. Head here to access their free samples section.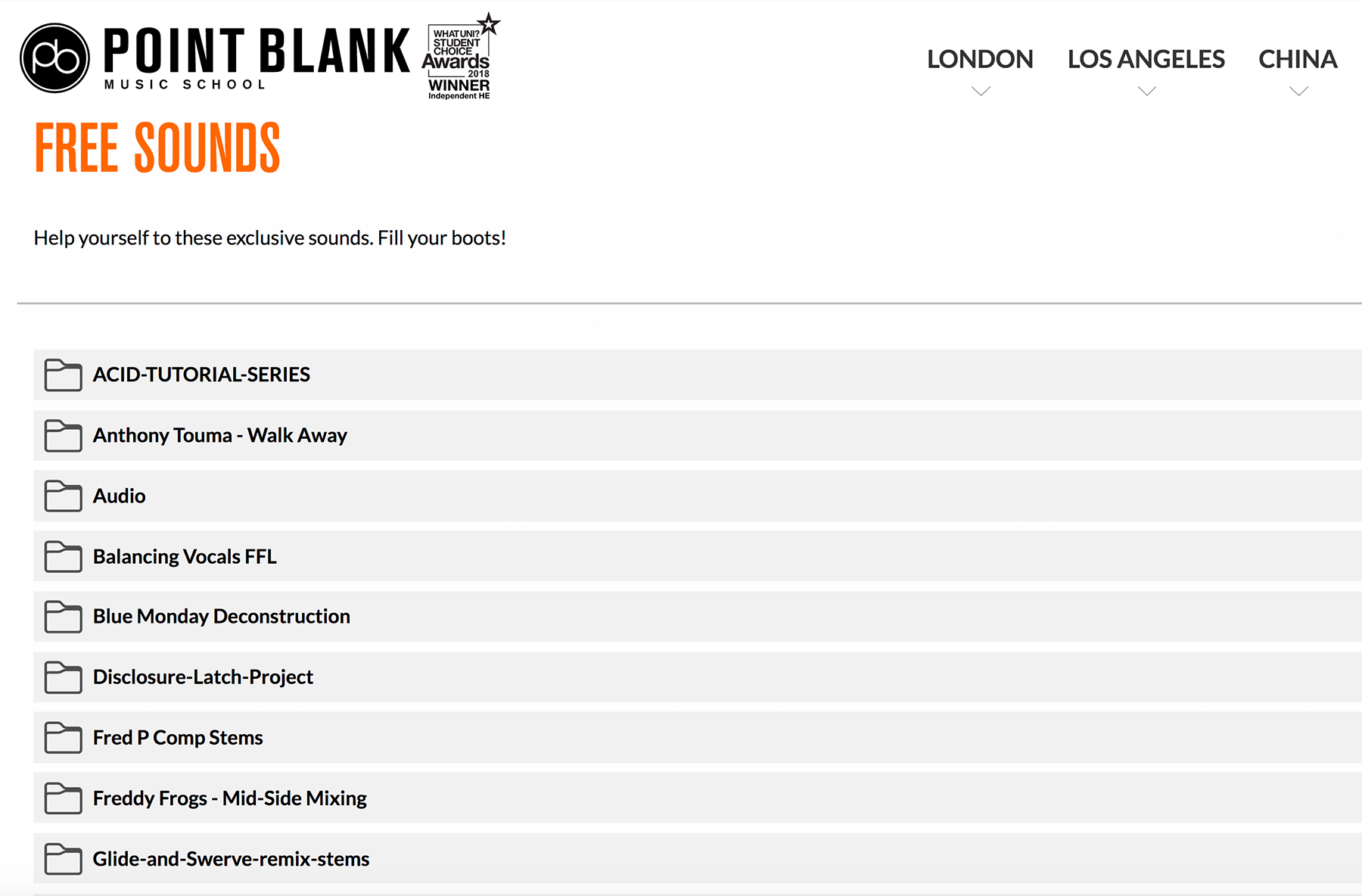 Here at Point Blank, in addition to teaching you about the world of music production, sampling and more, we also like to offer up high-quality freebies for you to use in your tracks. In our catalogue we've got massive sample packs from the likes of ProducerLoops and Korg's Volca, Ableton Live instrument racks and Arturia presets created by our very own Head of Curriculum Ski Oakenfull, free plugins, projects and more. To gain access to our extensive soundbanks all you need to do is register with us and they're all yours.
Whether it's our popular free plugins round-up series, our essential guide to finding free acapellas or our top tips to help you with productivity and self-promotion we create lists like this on a regular basis. To keep in the loop with these make sure you head to our Facebook, Twitter or Instagram channels where we'll make sure you're the first to know when they're released. If you're interested in learning about any of these topics on a more extensive level we offer degree courses in London and Online. Which are now open to clearing! Find out how you can apply through clearing in our guide here.
Register to Access Free Courses, Plugins, Projects, Samples & More
When you register with Point Blank, you access an array of free sounds, plugins, online course samples, access to our social network Plugged In and much more! Simply register below and visit our Free Stuff page to get your hands on a range of exclusive music-making tools and tutorials provided by the team. Fill your boots!