Using loops and sampled sounds in your beats is a great way to inspire creativity during your production process, as well as fill space and add placeholders in your tracks. Finding high-quality free samples can sometimes be difficult, especially if you're new to the world of production and aren't aware of the hot spots to grab yourself some killer free packs. Luckily, we've done that part for you.
Last month, we shared the first roundup of our top 7 places to find free high-quality samples and loops and now we're back with another. From slick percussive grooves, obliterating kick drums, beastly basslines and those perfect snares you've been craving, dive into the roundup below. If you'd like to learn more about tweaking and arranging your samples, or even recording your own, we offer a variety of degree courses such as Music Production and Sound Engineering in London and Online which can help you do just that. Happy hunting samplers!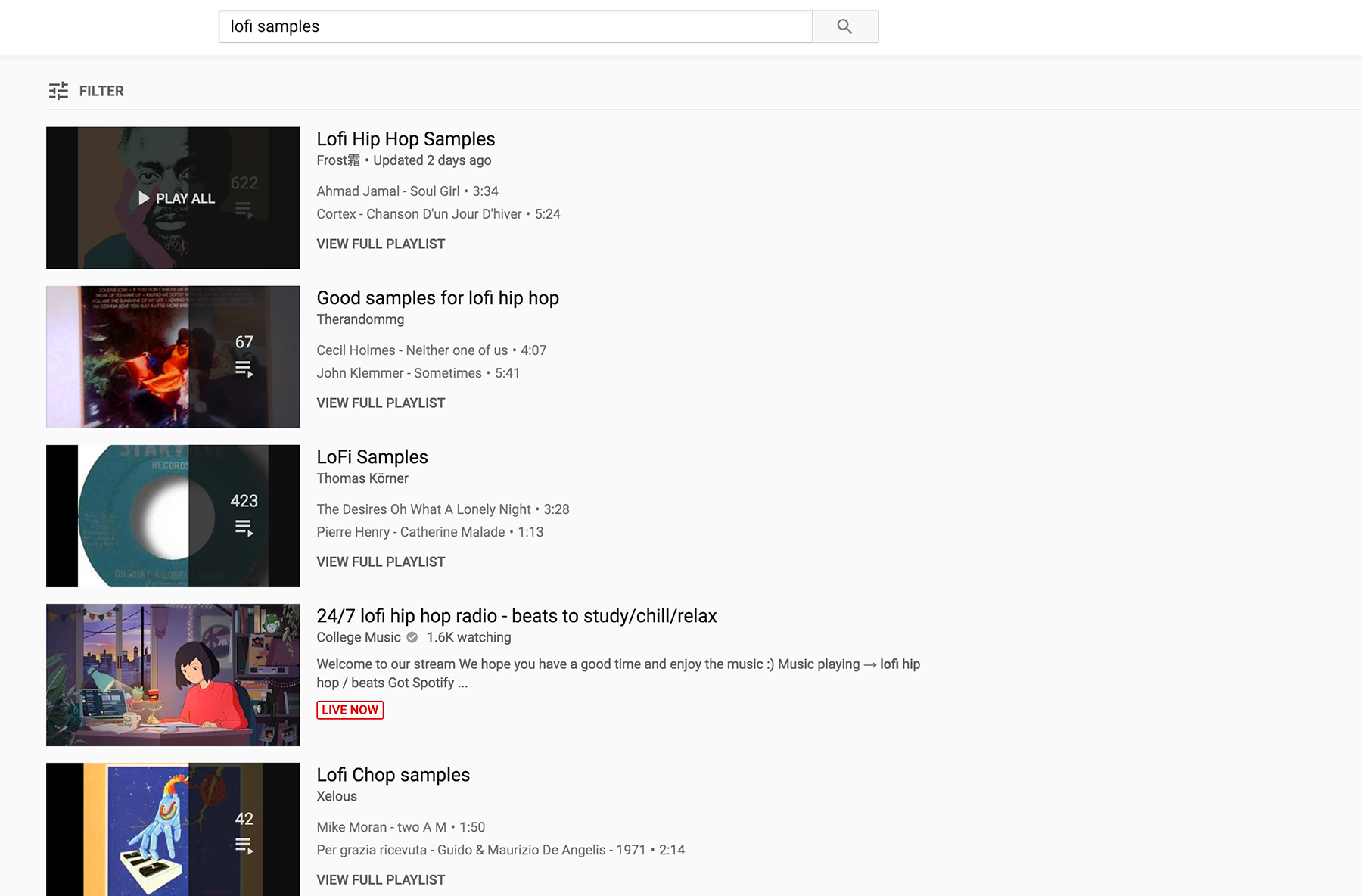 Hidden in plain sight, YouTube is a great place to load up on free samples. There are hours and hours of sounds at your fingertips from lo-fi, blues, jazz and Motown samples to the more abstract ones from video games, panel discussions, trailers, bedroom singers and more. Once you begin journeying down the YouTube rabbit hole, you'll begin to unearth a world of obscure and interesting samples to use in your beats. Many of the videos, especially the old soul and funk ones, will be play-listed and set you on your way to finding a plethora of similar sounds. A fun fact about YouTube samples is that they feature heavily on Burial's seminal album, Untrue.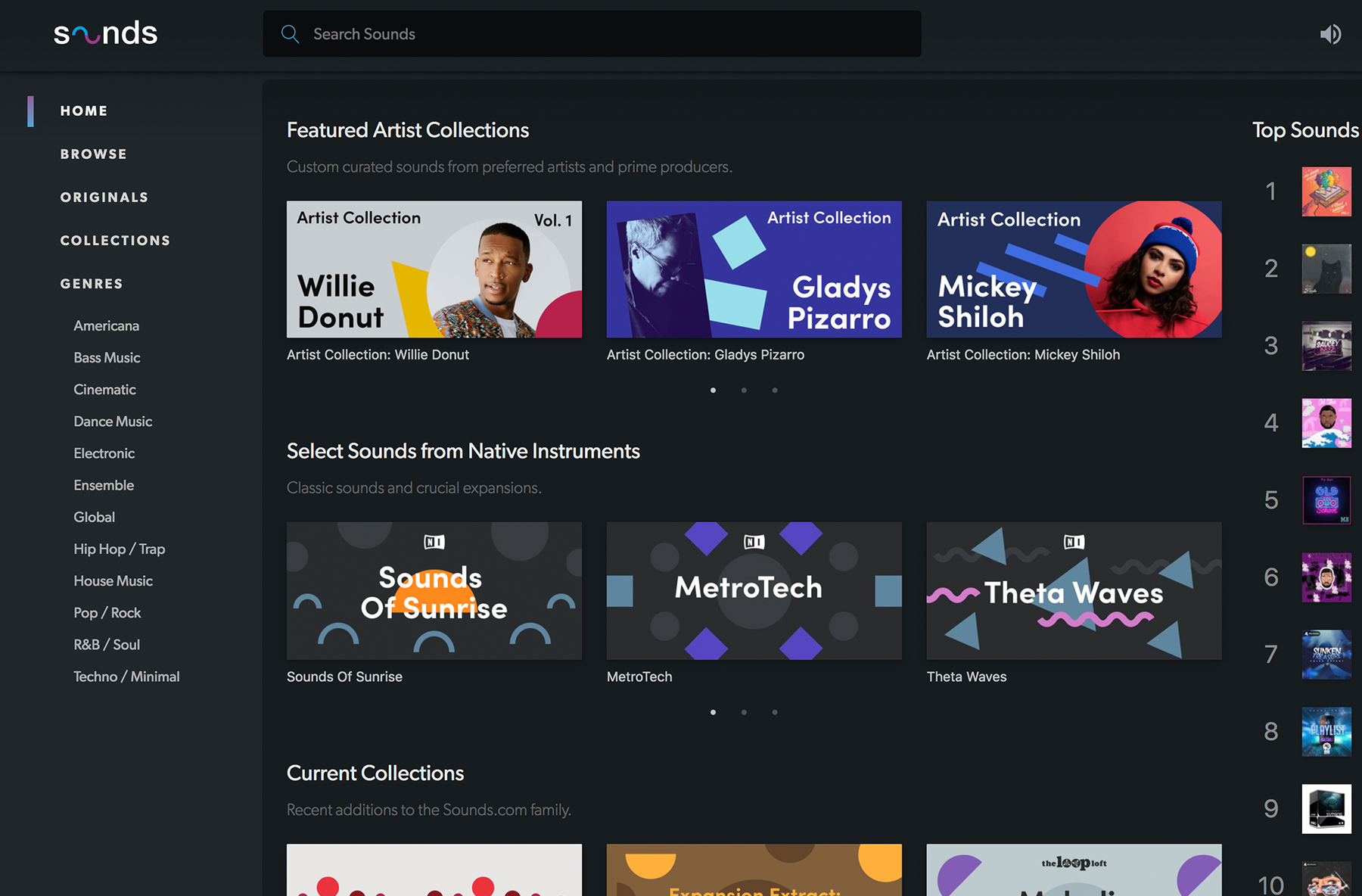 Sounds is a platform similar to the likes of Splice and Noiiz, which enables users to download a certain number of high-quality samples each month. Although it's not technically free, a free trial is offered with the option to subscribe if you're enjoying the service. Sounds offer an extensive catalogue of samples for multiple genres including soul, trap, techno and more and is contributed to by the likes of trusted industry suppliers such as Native Instruments, The Loop Loft, MVP Loops and Symphonic Distribution. If you like the sound of royalty-free samples each month you can head here to check out their plans.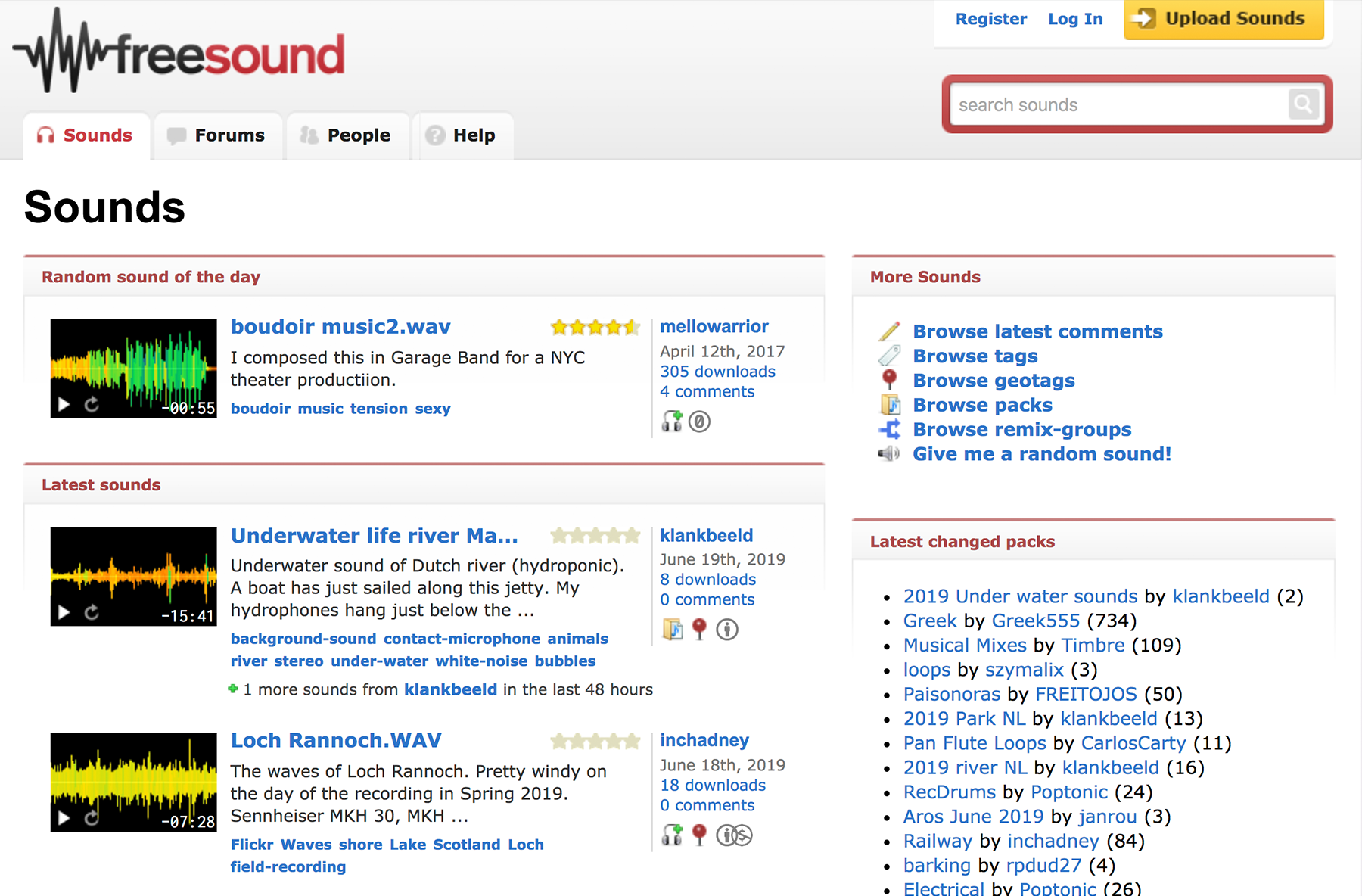 This huge collaborative database of free samples doubles up as a forum where users can interact with each other and share their creative sounds. It's been around since 2005 and was founded by the Music Technology Group of Universitat Pompeu Fabra in Barcelona, Spain – so there are plenty of sounds to choose from in the backlog. The site has a handy search function so whether you're looking for ambient blips and bloops or the sounds of marine life in the Pacific Ocean, they've got you covered.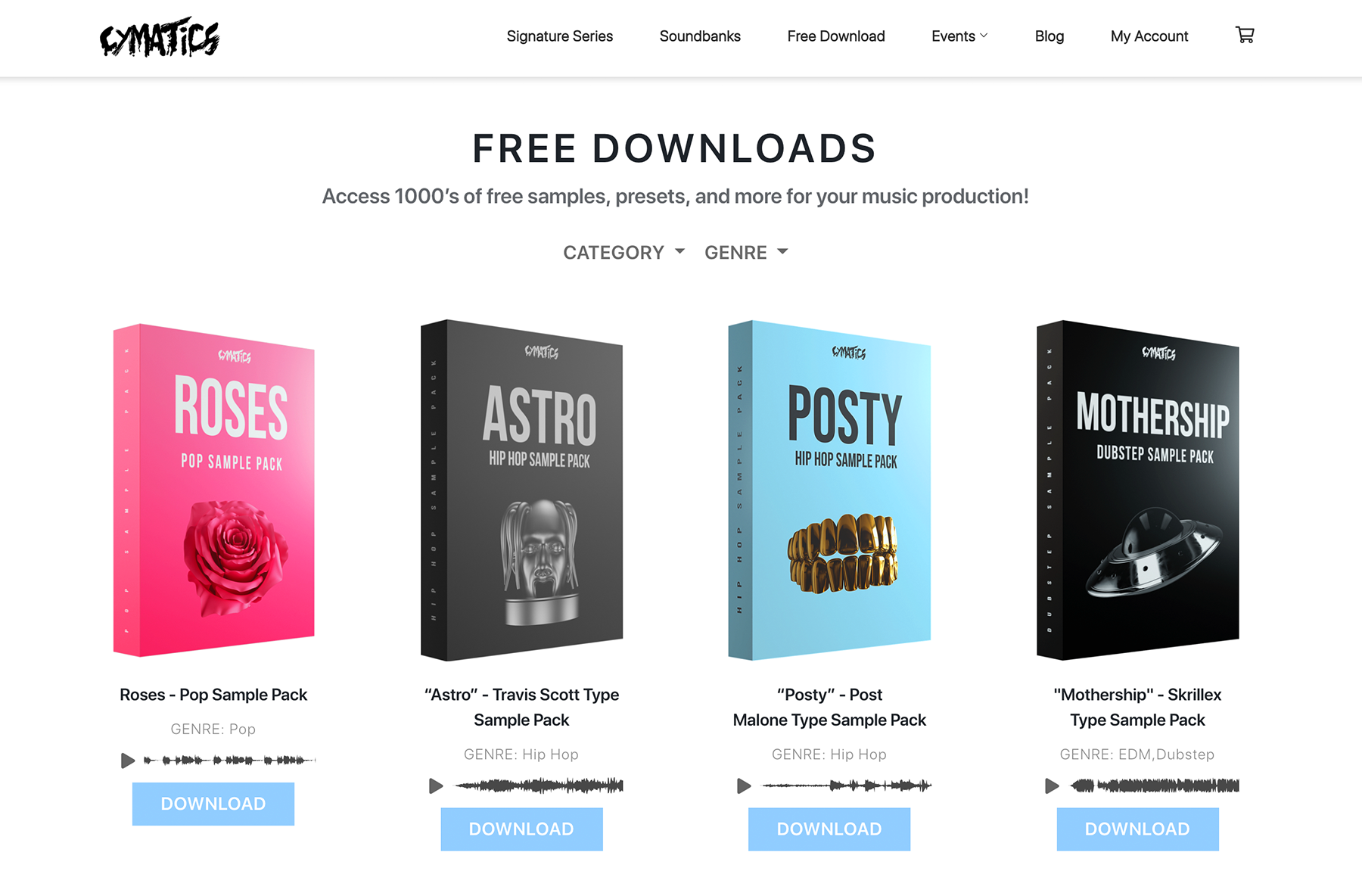 The self-described "#1 Site for Serum Presets, Samplepacks & More", Cymatics gives away thousands of free samples, presets and more for producers and musicians to use in their music. Their focus lies within the realms of nerve-shredding dubstep, high octane bass-house and hybrid trap fusions meaning their samples and presets always pack a serious punch. Also, as the samples are such fantastic quality there is very little tweaking required to make them sound polished and professional. Their most recent packs include the Travis Scott Astroworld-inspired "Astro", "Posty" a Post Malone type beat-making kit and the "Mothership" Skrillex-style dubstep pack. Make sure if you like the free samples they give away to delve into their paid library – you won't be disappointed.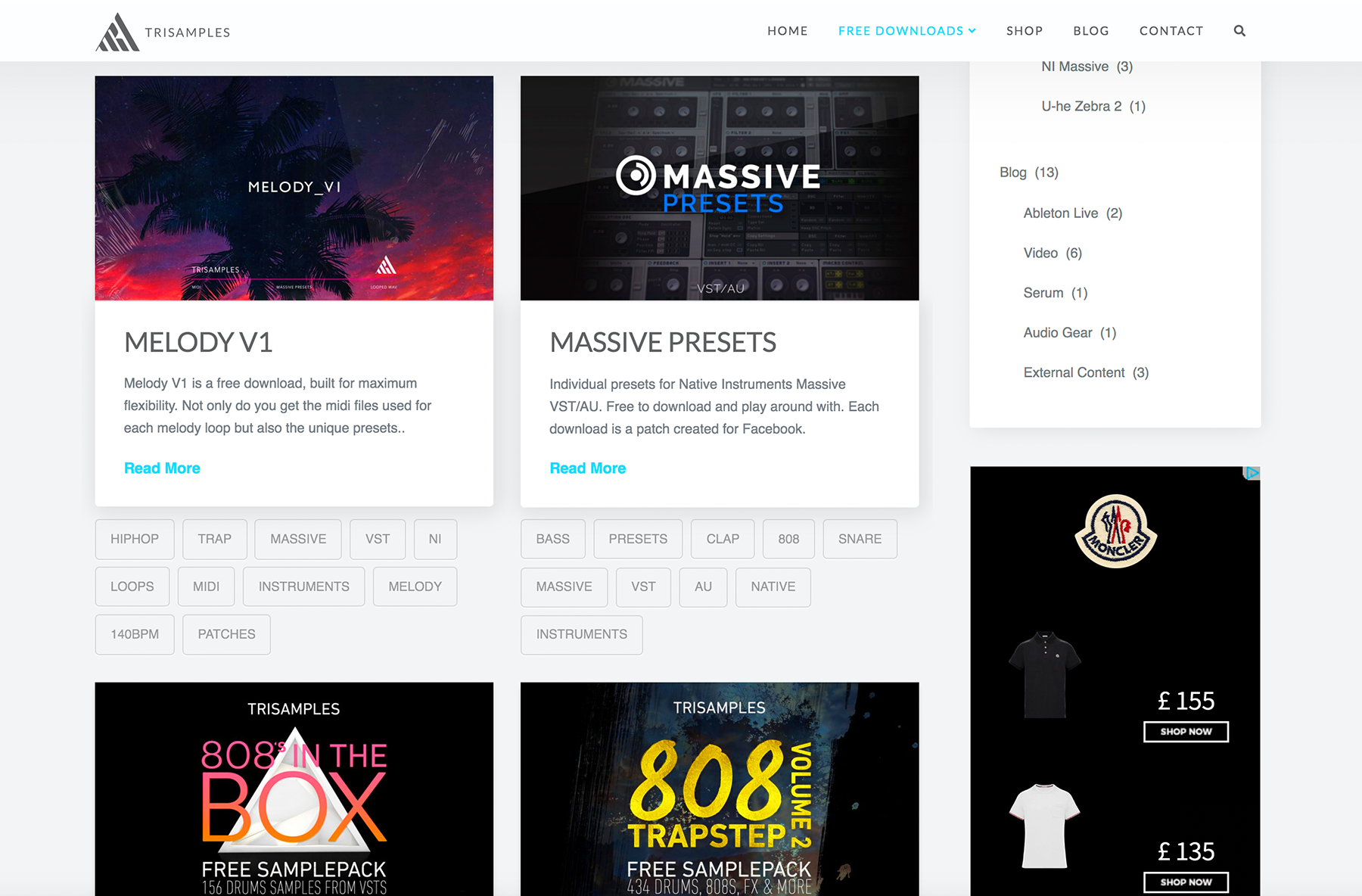 TrisSamples library may not be as extensive as some of the others on our list, but the quality of the sample packs is untouchable. If you're looking for big, beefy kick drums or weighty 808s, Trisamples has your back. They also offer up a number of melody-style packs which include MIDI files and loops made with Serum as well as a fantastic range of drum packs and Massive preset packs.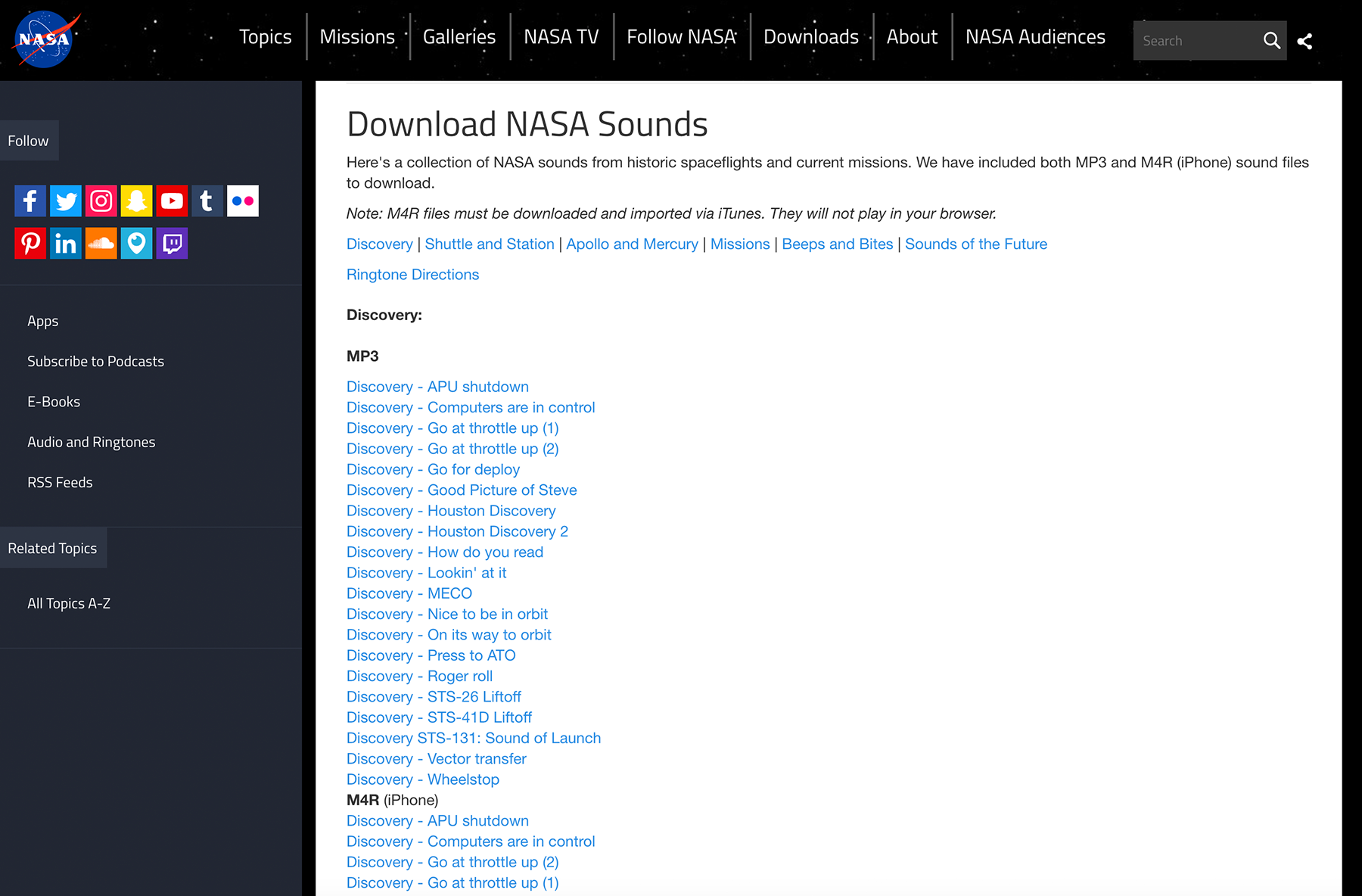 Yes, you read that correctly. NASA the space programme has a designated place to download free samples on their website. The range of samples includes sounds from historic spaceflights and current missions and can be downloaded in both MP3 and M4R format. Highlights of the sounds available include Atlas V: Launch, Kepler: Star KIC12268220C Light Curve Waves to Sound and Kepler: Star KIC7671081B Light Curve Waves to Sound – these are all perfect for creating atmospheric soundscapes and cosmic otherworldly ambience.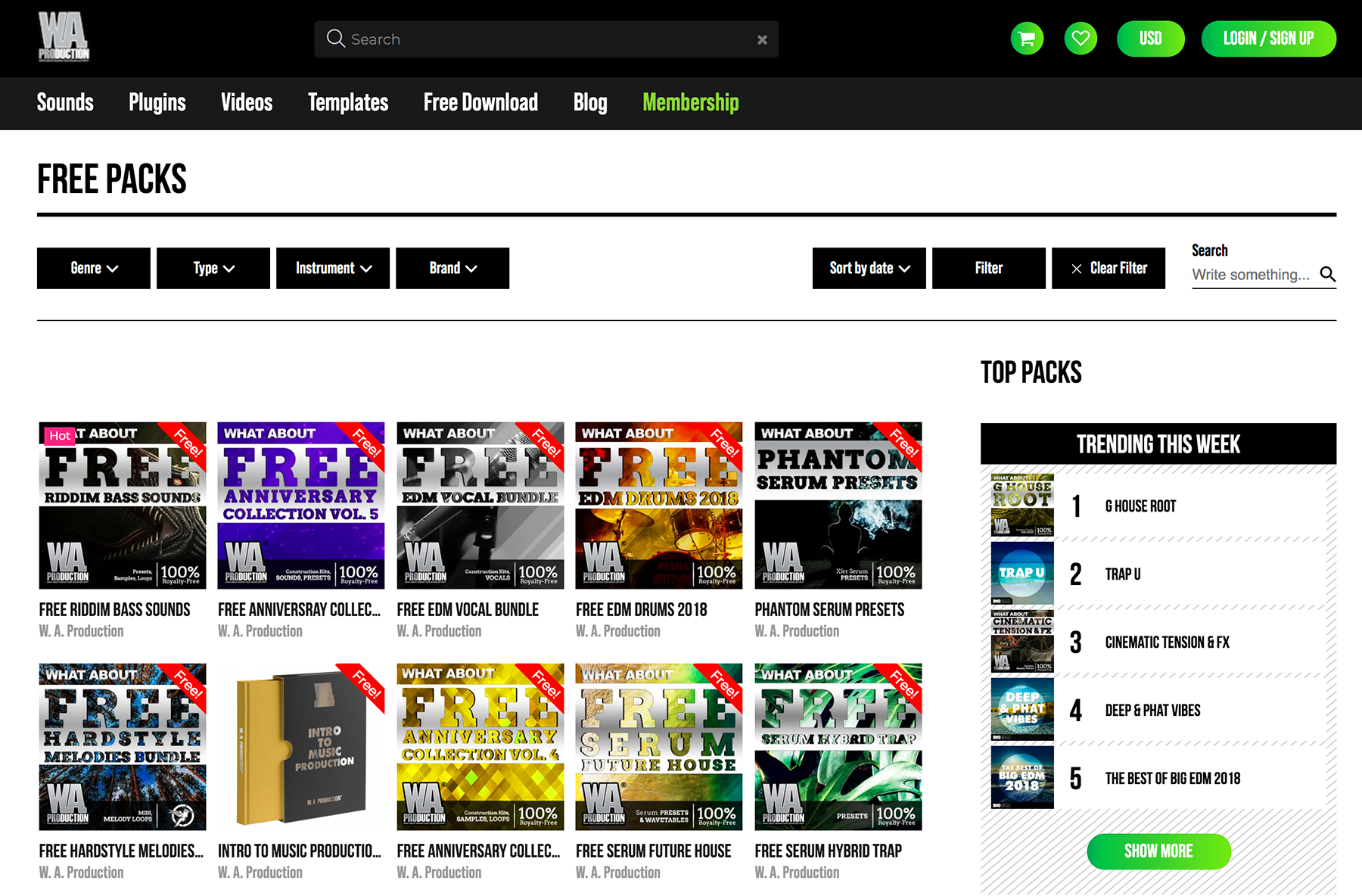 Crammed with freebies, WA Productions hosts hordes of contemporary packs, presets, templates and more which can be previewed before they are downloaded. On the site, they have a "Trending this Week" section so you'll always know which packs are in high-demand. Ranging from dubstep and hardstyle to future bass there are lots to choose from on WA Productions and all they need from you is an email address.
Whether it's our popular free plugins round-up series, our essential guide to finding free acapellas or our top tips to help you with productivity and self-promotion we create lists like this on a regular basis. To keep in the loop with these make sure you head to our Facebook, Twitter or Instagram channels where we'll make sure you're the first to know when they're released. If you're interested in learning about any of these topics on a more extensive level we offer courses in London, Los Angeles, China, Ibiza, Mumbai and Online. We're also now accepting degree applications through clearing. Find out how you can apply through clearing in our guide here.
Register to Access Free Courses, Plugins, Projects, Samples & More
When you register with Point Blank, you access an array of free sounds, plugins, online course samples, access to our social network Plugged In and much more! Simply register below and visit our Free Stuff page to get your hands on a range of exclusive music-making tools and tutorials provided by the team. Fill your boots!