As producers, we're always looking for ways to speed up our workflow, increase our productivity and try not to let any more tracks slip into the unfinished pile. However, this can be difficult at times with our lives growing increasingly busier and inundated with more and more distractions. Whether it's trying to juggle school, work or a busy social life, or learning to use your new music production gear and tech, getting the ideas out of your head and onto your DAW as quickly as possible is something many producers struggle with. That's why we've created this checklist of 9 Tested Ways to Speed Up Your Workflow to help make sure when you're on a roll with your track you won't get bogged down by things that can easily be fixed.
If you'd like to speed up the learning process of Music Production, Sound Engineering, Mixing & Mastering and more, be sure to check out our courses either at our HQ in London or alternatively Online and LA. We're currently offering 25% off selected London, Online and LA courses until 31st May using the codes LONDON25, ONLINE25 and LA25.
1. Tidy Your Space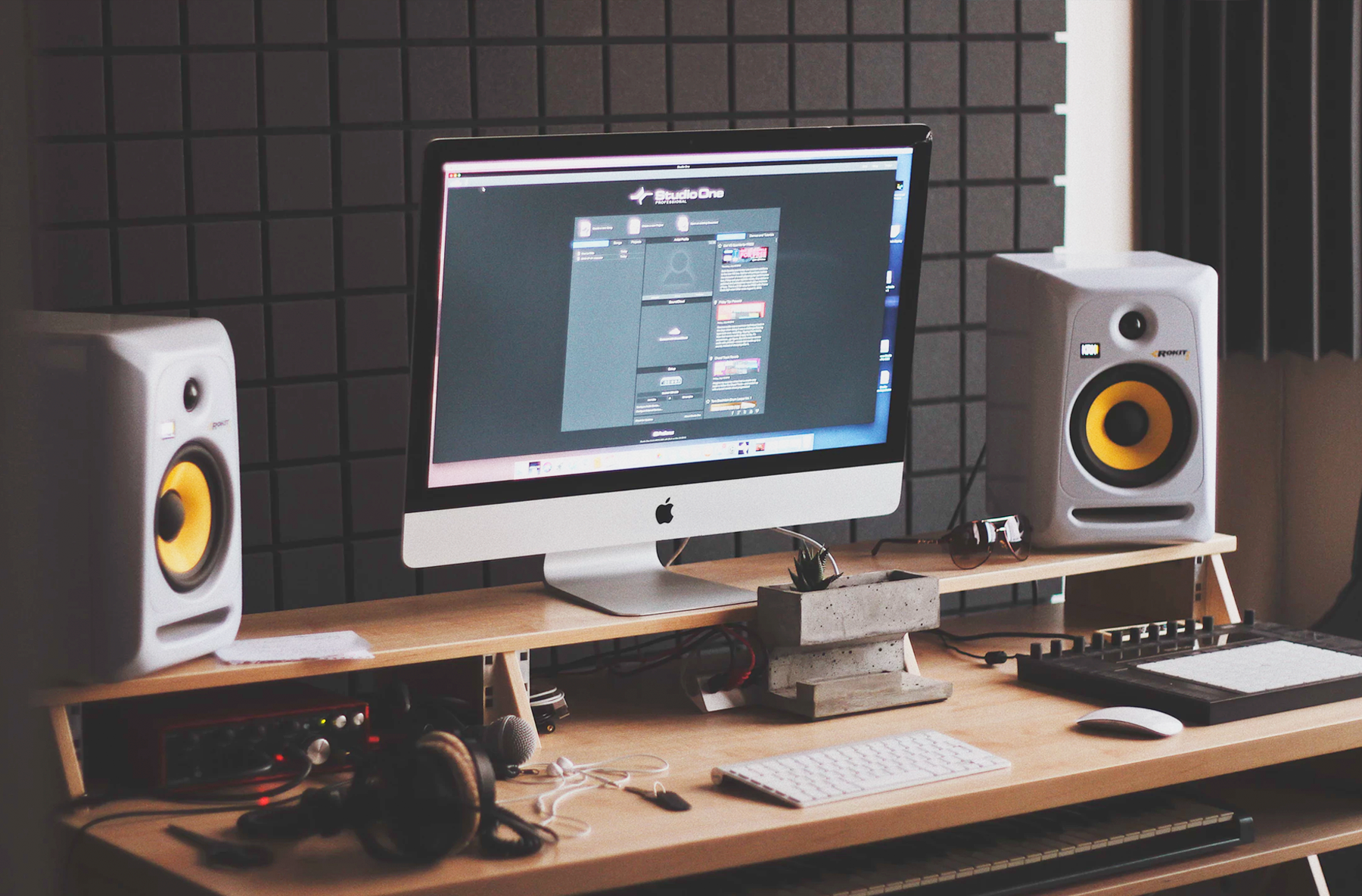 Having a clean space to work in is a great way to clear your mind and keep focused on the task at hand. This will also make it easier for you to find any equipment or gear you need to use easily without breaking the flow of your creative process.
2. Set Yourself A Deadline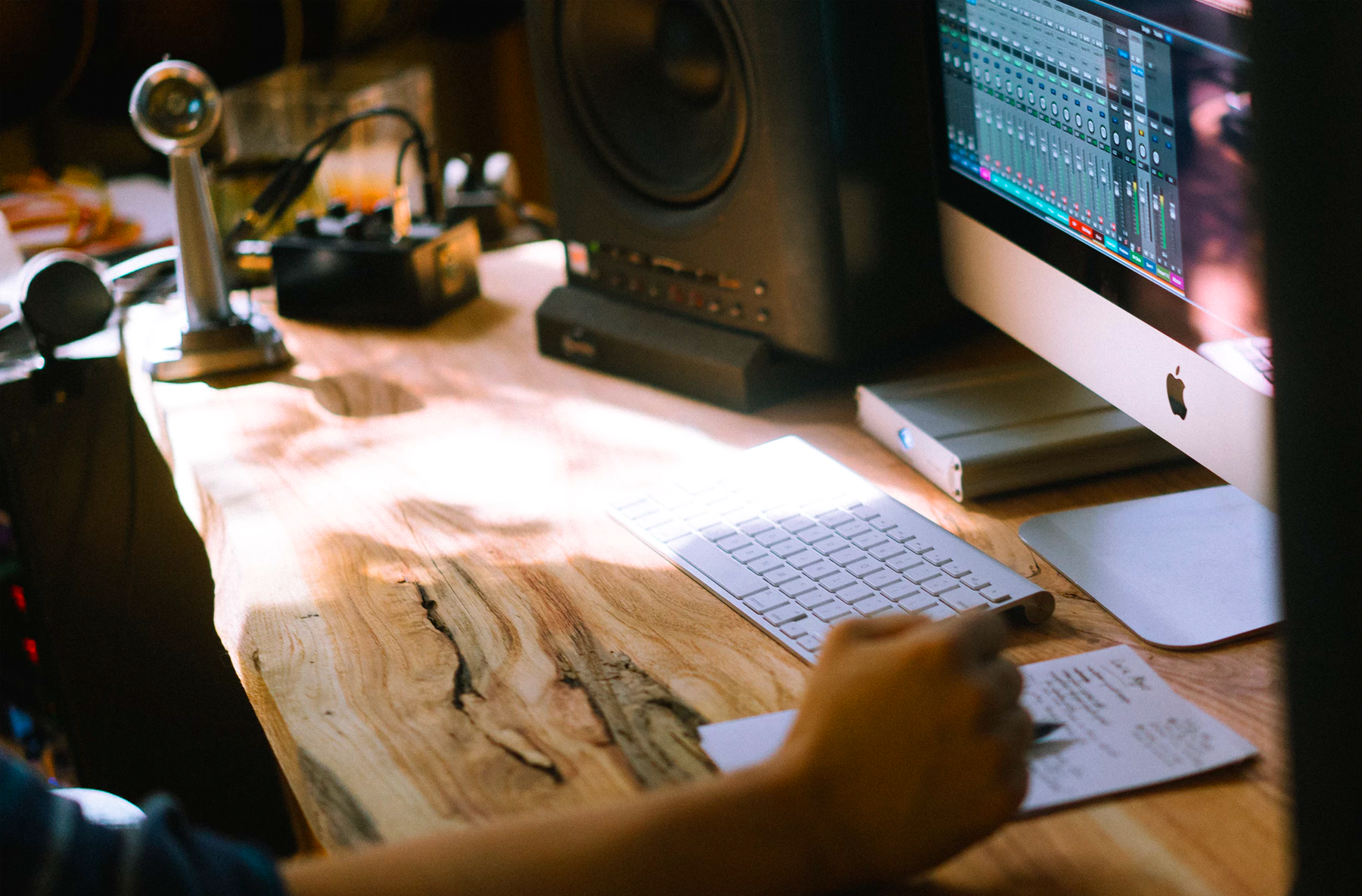 It sounds obvious but setting yourself a deadline to work to can speed up your workflow immensely. This could be an hour, a day, or even by the end of the weekend, either way, it will give you an endpoint to work towards and will prevent you getting hung up on small details that may not be overly important to the track's sound, structure or final outcome. challenging yourself to finish off tracks in a day can be a fun way to learn how to work faster, and even if your song isn't your best work, your workflow speed can improve permanently.
3. Minimise Distractions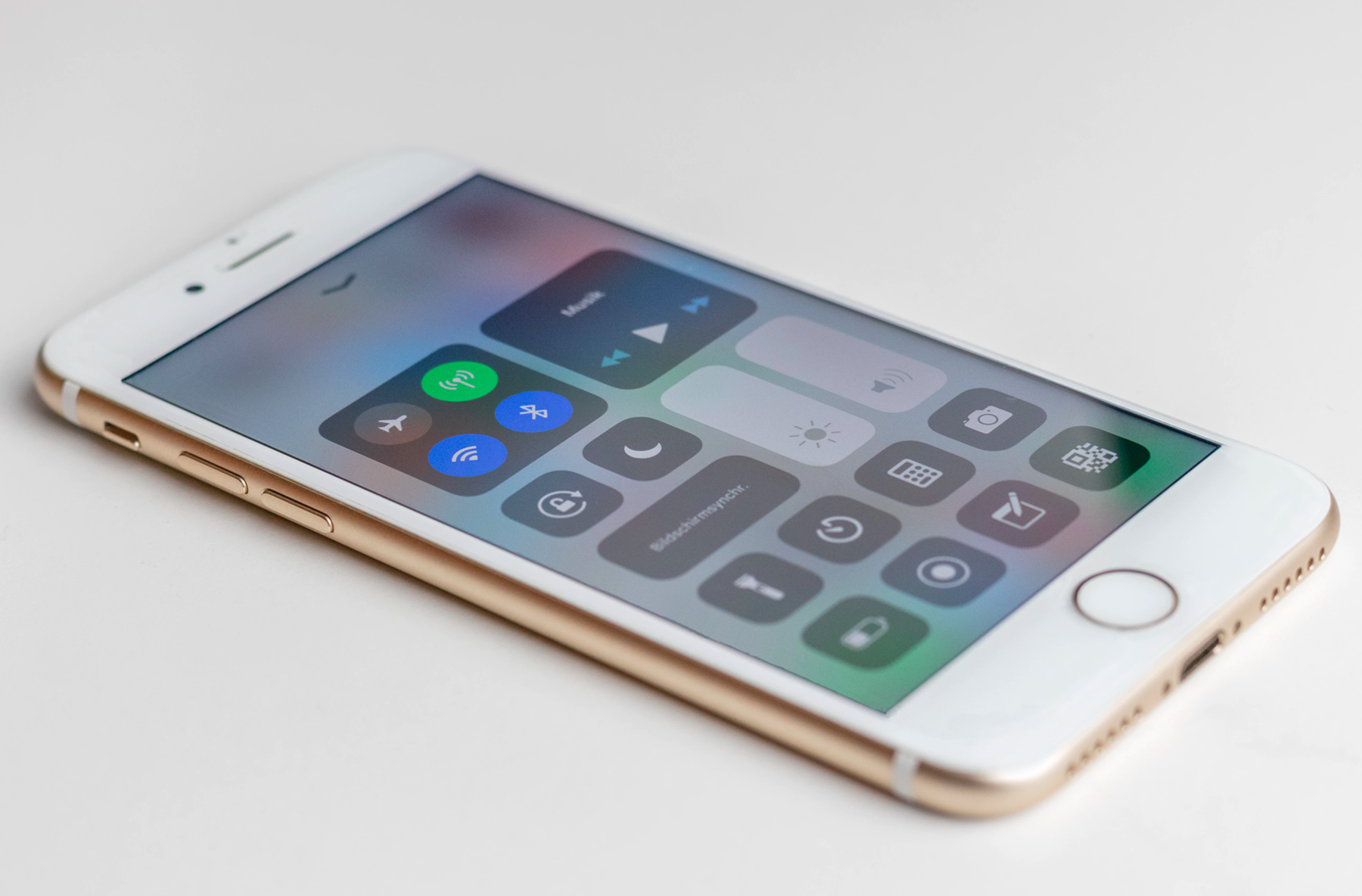 Keeping focussed on your track is key when you're trying to get it finished to a deadline. That's why minimising your distractions, and avoiding anything that can pull you out of the swing of things, will maximise your productivity. These distractions come in many different forms, but most commonly it will be your phone, the internet or TV slowing you down. If you're using the internet to follow a tutorial that's great, but try to avoid social media as it's easy to get glued to the infinite scroll.
4. Organise Your Sample Library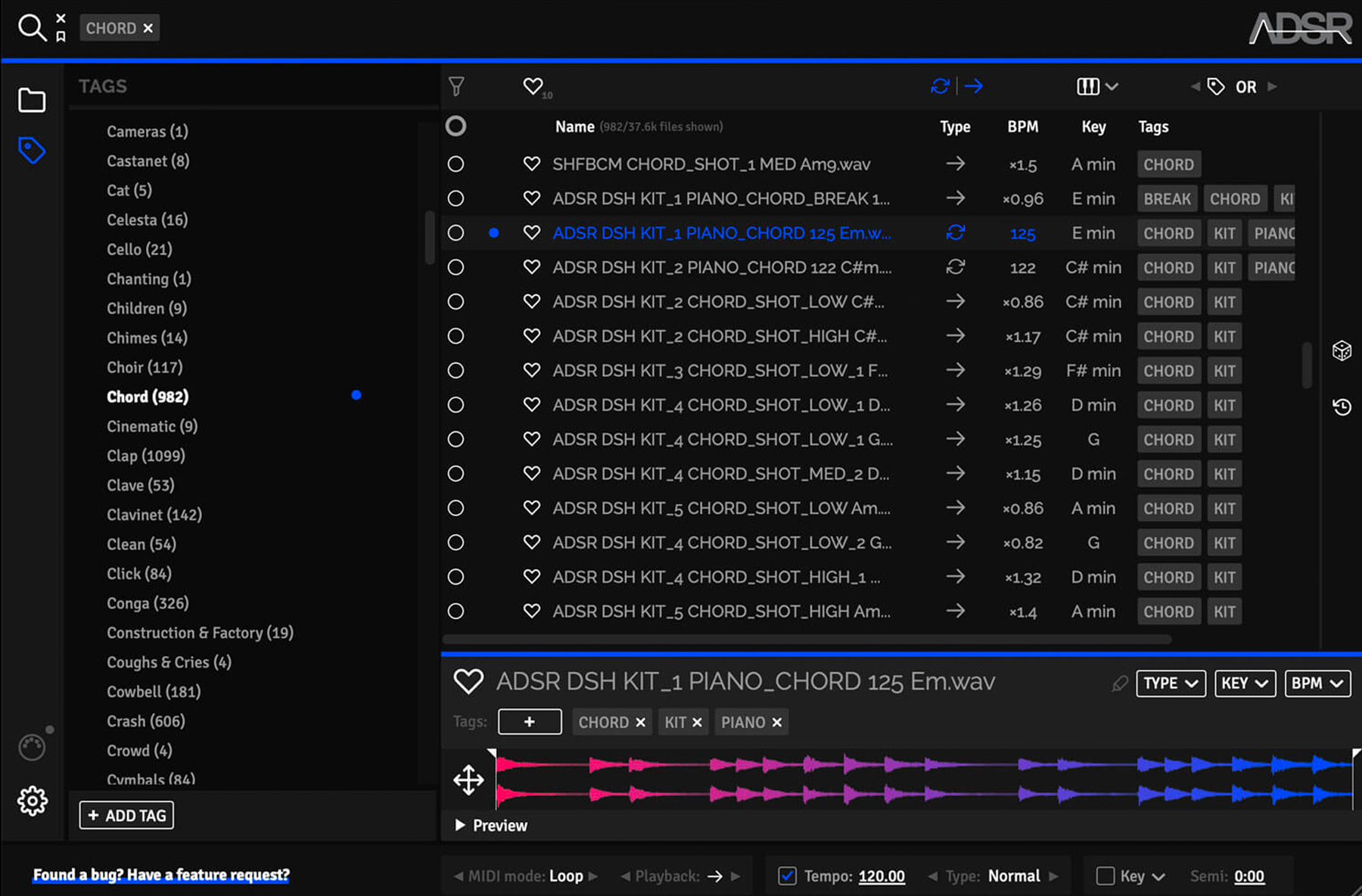 So, you've got a clean space around you to work in but it's important to consider what state your sample library is in. Organising your sounds and samples will shave valuable minutes off your production process. This can be done by making folders of your go-to kicks, claps, snares, hats, effects and more and arranging them in a way that matches your working style. If you need some additional help getting your library in check, ADSR's sample manager is a fantastic plugin which will do the hard work for you. This tool makes your entire sample library searchable and audible directly in your DAW with smart and custom tags. Check it out here. In addition to this, keep in mind that organising your song's channels, whether it be grouping certain elements like drums, vox, leads or basses, and naming them correctly will enable you to jump around your project and know where all of the important parts are.
5. Learn Your Tools & DAW Hot-Keys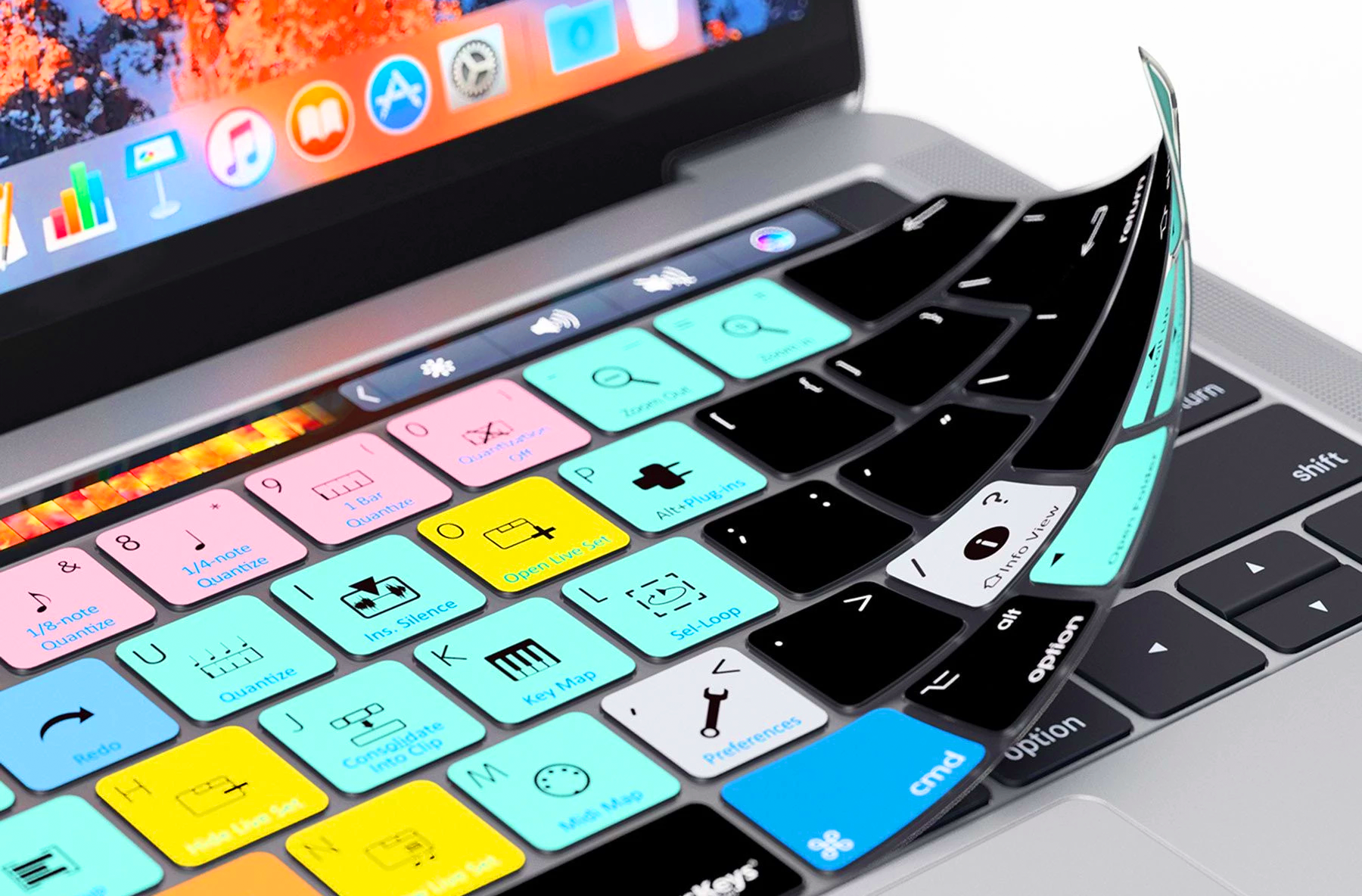 It's natural that the more time you spend on your DAW the more familiar you'll be with the instruments, effects and layout. Mastering this may take some time but if you actively work on clueing yourself up with the tools at your fingertips, your productivity and workflow will reap the benefits. Additionally, learning your DAW's hot-keys will allow you to blast through commands at lightning speed making automating, splicing, duplicating and more a breeze. If you find yourself spending unnecessary time sifting through your endless lists of plugins learning your DAW's stock plugins will help you eliminate procrastinating over what to use. If you'd like to speed up your process of learning the keyboard shortcuts for Ableton, the keyboard cover displayed above is available to purchase here.
6. Templates and Presets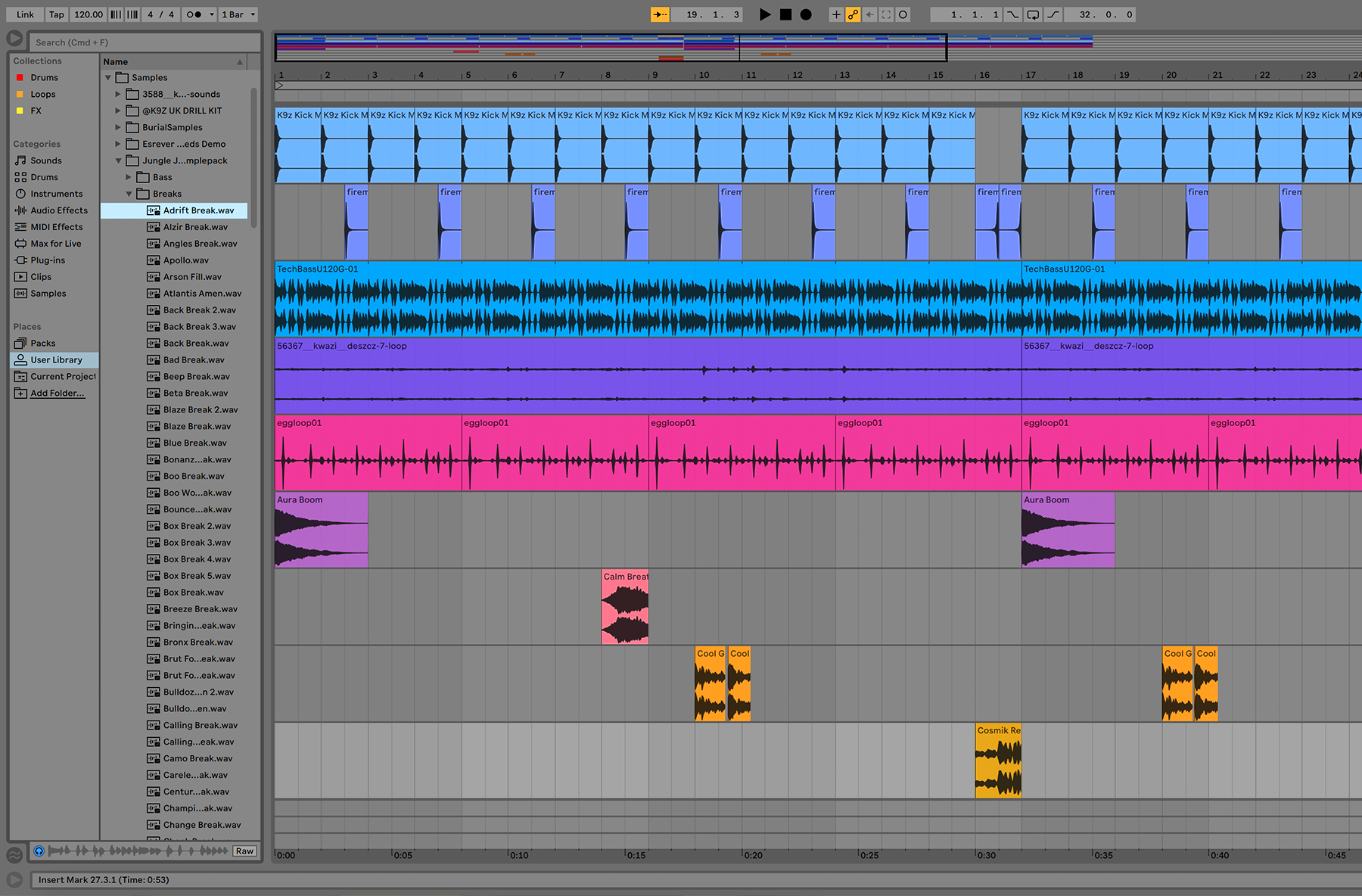 When producing, if you have a certain style or sound you gravitate towards saving an old project as a template with all of your go-to sounds already loaded up and mixed will save copious amounts of dropping and dragging, tweaking and more. When setting up your template, be sure to name everything accordingly to reduce time spent searching for certain elements. If you're on the hunt for some template inspiration there are lots online you can download from the likes of Splice and Sounds if you're subscribed or, if you're looking for free project files, we've got you covered with our online packs.
7. Use A Reference Track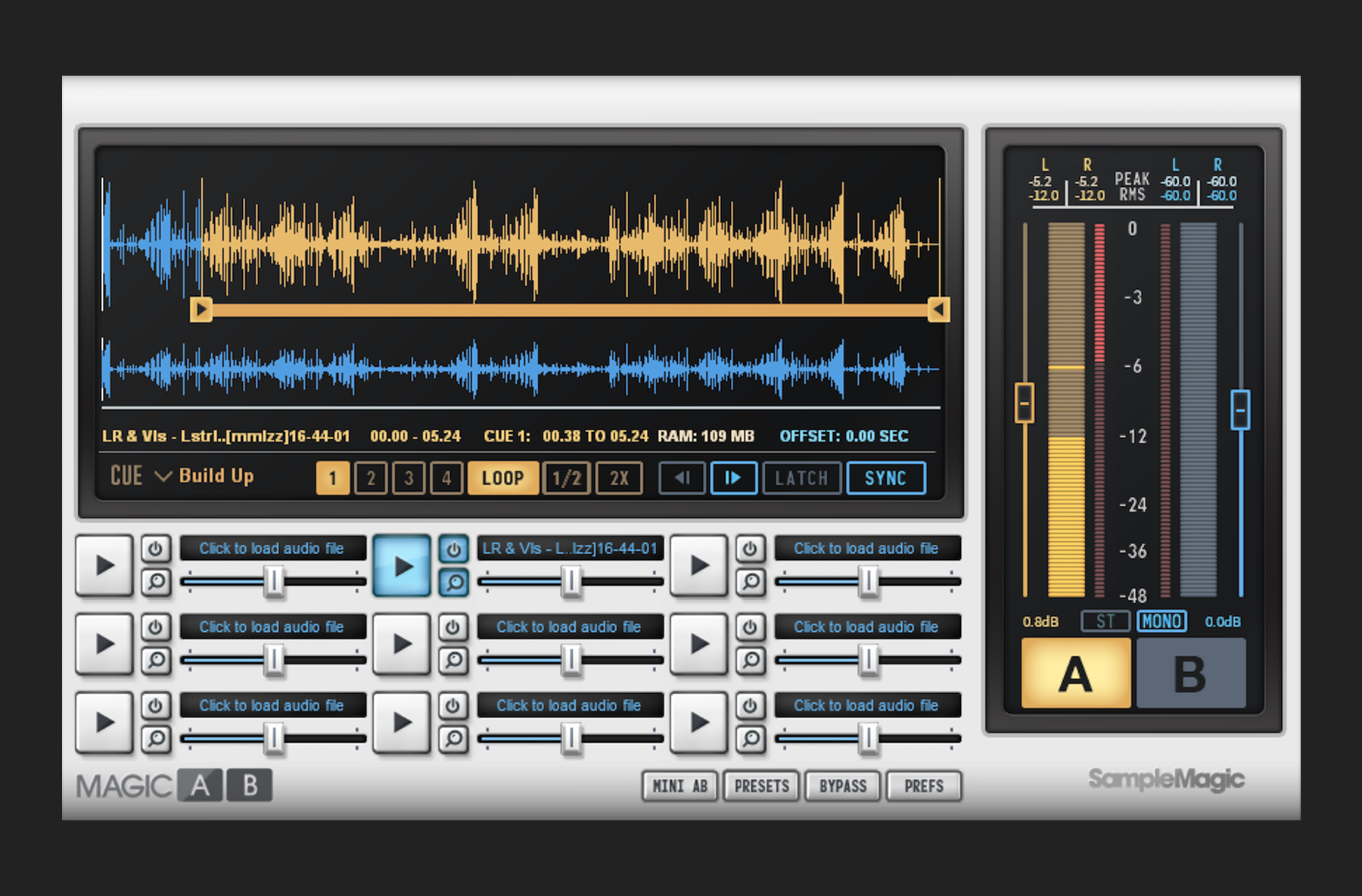 Before you begin making a new track, it's likely you've been inspired by a new release or something you recently heard on the radio or in the club. Keep this track in mind when working on yours. It can be helpful to refer back to a track whilst producing, contrasting and comparing your mix to that of the song and even keeping the track's structure in mind. Don't stress if your work in progress doesn't sound identical, it likely won't unless you're experienced in the art of mixing and mastering – and it's very likely that your reference track will have been mixed and mastered professionally. Get your reference track in place early on and be sure to save each step of the way occasionally saving new projects in case you need to revert back to a previous version.
8. Be Bold – Make Decisions!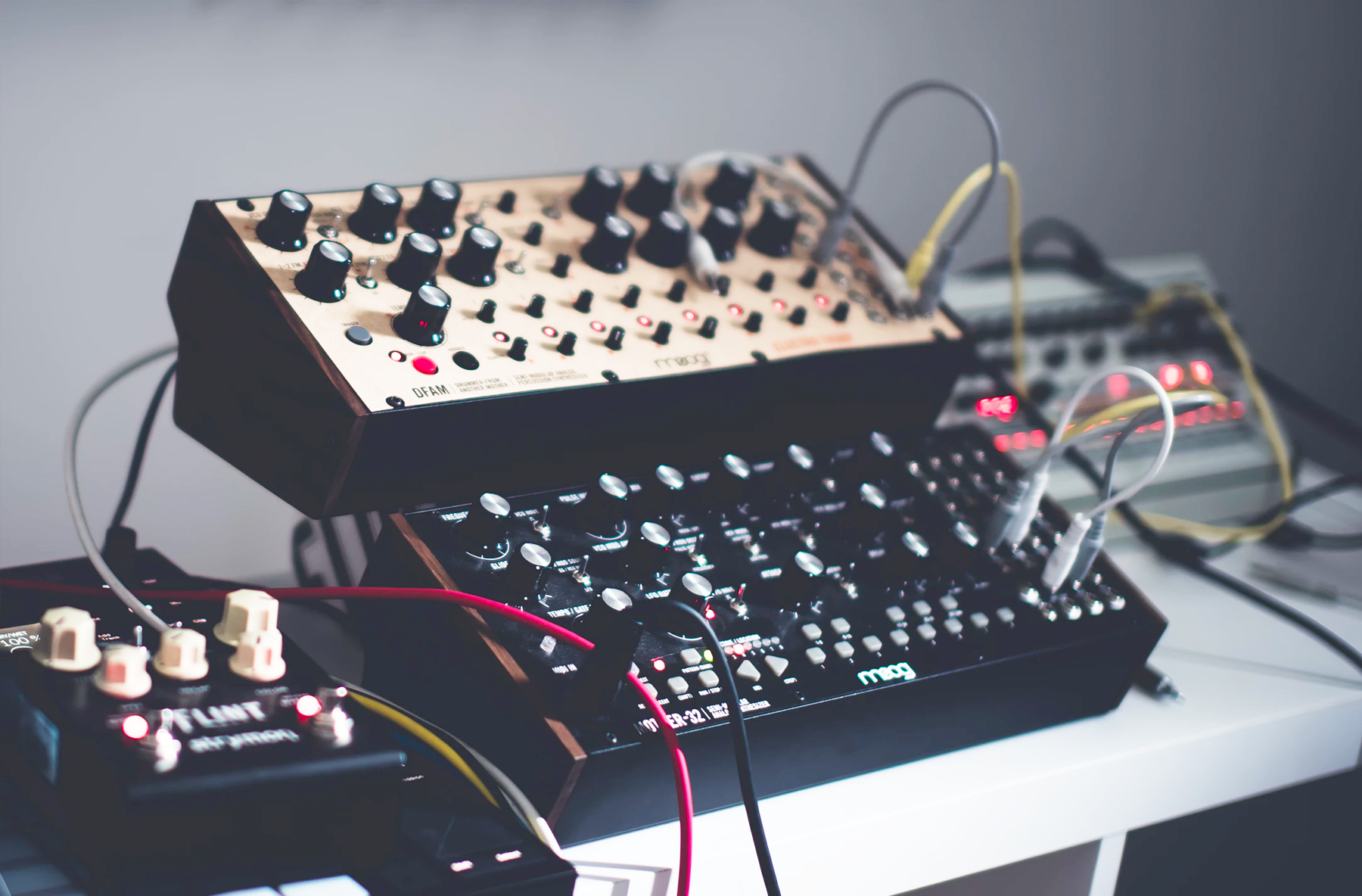 Automating your synths, drums and basses can be great fun as well as making your tracks sound impressive and technical. However, it can be quite a fiddly process trying to make all of these automations using your mouse and keyboard. If you're using hardware, or even some form of midi controller, jump out of the chair and play these in live – it'll save you some time. You'll end up with some happy accidents you may have not expected and possibly inspire even more creativity within yourself. Record, bounce and move on – be bold! If something is really bugging you you can always return to it and work back into it. At least this way you will be able to move on to the next part of your track whilst keeping the spark alive.
9. Always Try to Finish Tracks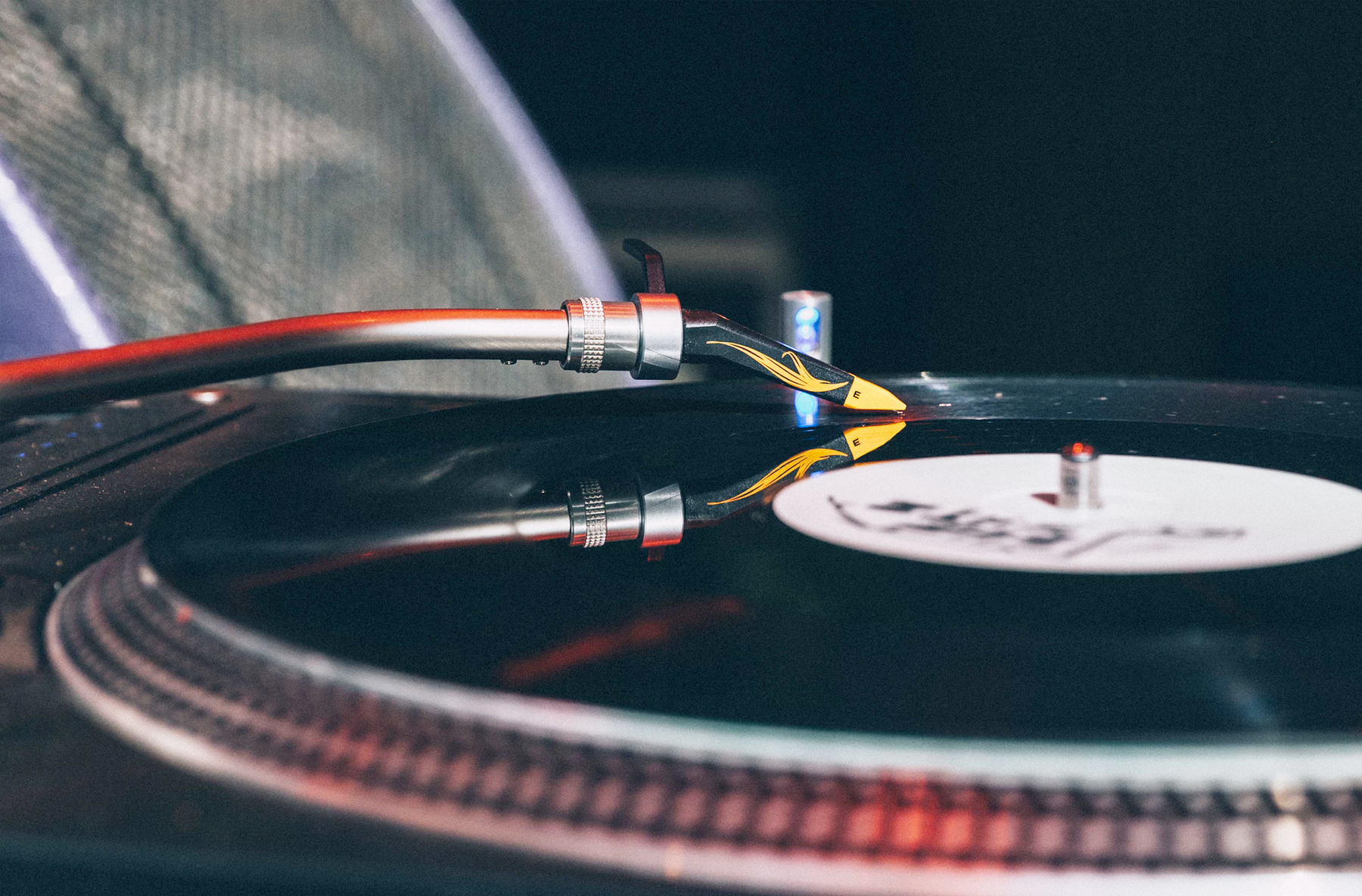 Of course, finishing the track is the aim of the game, but as producers, we all know how difficult that can be at times. If you don't finish the track then the chances are that you'll never be able to play it out in a club environment or send it out to DJs, labels and tastemakers. A great way to combat this frustrating issue is to map out your track template either at the beginning or when you feel like you've got the main sections locked down. Copy and paste what you've got and pad it out how you see fit removing and adding any elements. Once you've got this structure in place it will become much easier to crack on with the end goal firmly in sight.
We regularly curate lists much like these ones with tips from our industry professional lecturers on finishing your tracks and promoting yourself as an artist to name a few. We even share round-ups of our favourite free plugins, best places to download free samples and find high-quality accapellas for your beats. To keep in the loop with these, make sure you follow us on our socials.
Hopefully reading this has inspired you to head back to the studio and fire up those old project files. If you'd like a bit of extra help with your tracks why not enrol on a course? We have schools in London, Los Angeles, China, Ibiza and Mumbai all packed with state-of-the-art studio equipment. Or, alternatively, if you'd like to learn online you can do that too with our industry professional instructors.
Register to Access Free Courses, Plugins, Projects, Samples & More
When you register with Point Blank, you access an array of free sounds, plugins, online course samples, access to our social network Plugged In and much more! Simply register below and visit our Free Stuff page to get your hands on a range of exclusive music-making tools and tutorials provided by the team. Fill your boots!