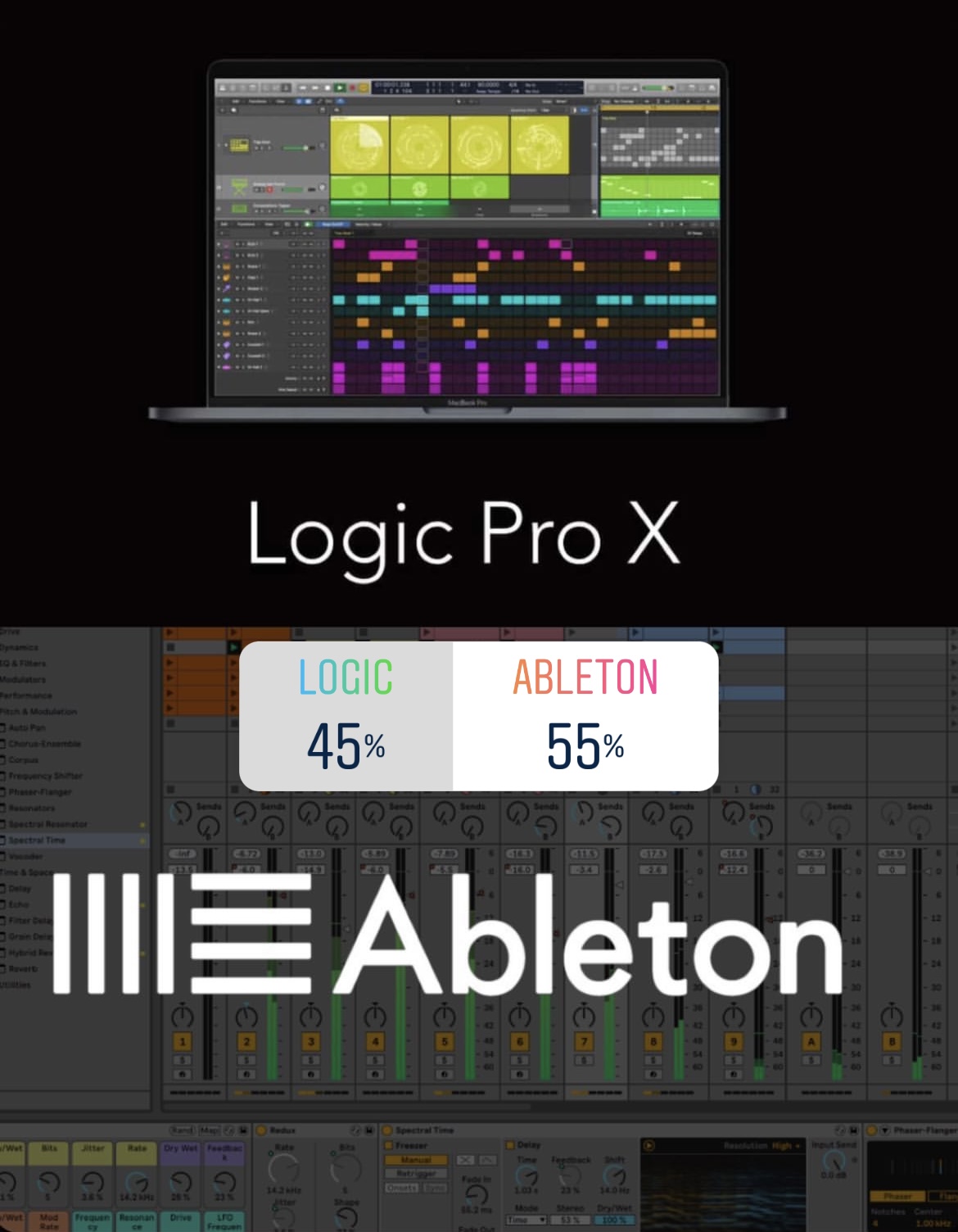 For any person in music production, the names Ableton and Logic are household names. While there's no denying that both softwares have their strengths, each artist has their own preference when it comes to which one to use.
Although many of you are familiar with both music production softwares, some of you may still need to brush up on your Ableton Live and Logic Pro knowledge.
Ableton is a German-based music software that was founded in 1999 by Gerhard Behles Robert Henke, who formed the electronic music group Monolake, along with computer programmer Bernd Roggendorf. Whilst Behles remains the CEO of Ableton to this day, the duo released the first version of Ableton Live in 2001.
Logic was first created in the early 1990s as "Notator Logic" by the German software developer called C-Lab, later known as Emagic. In 2002, Emagic was bought by Apple and then renamed Logic Pro – the name that we are familiar with today.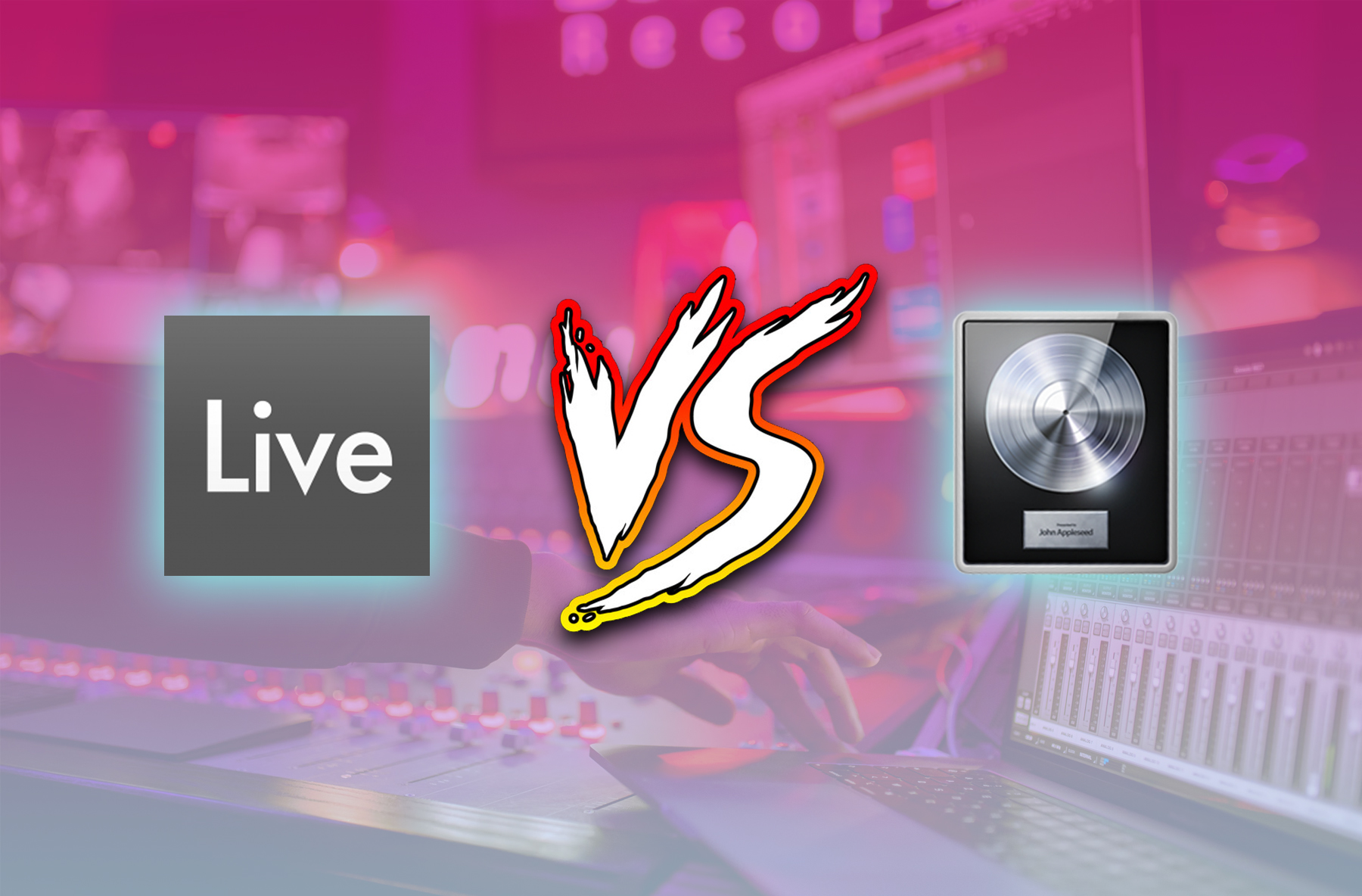 Music producers notoriously debate which DAW is the best, however, it's important to understand what each has to offer. There are definite pros and cons to each software, however, each musician's choice mainly comes down to what kind of music they are producing and for what purpose.
With that being said, here are some facts on Ableton and Logic:
1. Ableton software is compatible with both Windows and Mac computers. Logic Pro is solely compatible with Mac computers as it is an Apple software.
2. Ableton is better known for its compatibility with live performances and was actually designed with electronic dance music and Live DJ performances in mind. Logic Pro is better known for songwriters and bedroom producers.
3. Ableton has a live performance view, whereas Logic Pro has its newer loop view which allows composers to create music in nonlinear ways.
4. Logic Pro and Ableton Live both offer great stock plugins, which include effects, MIDI stock plugins, synths, and more. Both software's plugins are strong, but Logic Pro shines at mixing and generating organic-sounding music when it comes to the included stock plugins and samples. However, Ableton Live is better for sound design and electronic-based music.
5. Logic Pro only supports the AU plugin format when it comes to external plugins. In contrast, Ableton Live supports VST2 and VST3 formats in all versions and the AU format on Mac.
6. Logic pro costs $199.99 whereas Ableton costs $749.
Both Ableton and Logic offer a free trial so that you can test out the software before actually deciding which DAW you want to purchase. This can be a great way to experience each software for yourself and make a decision based on your experiences with each.
Point Blank posted a poll on our Instagram story and the results were as follows: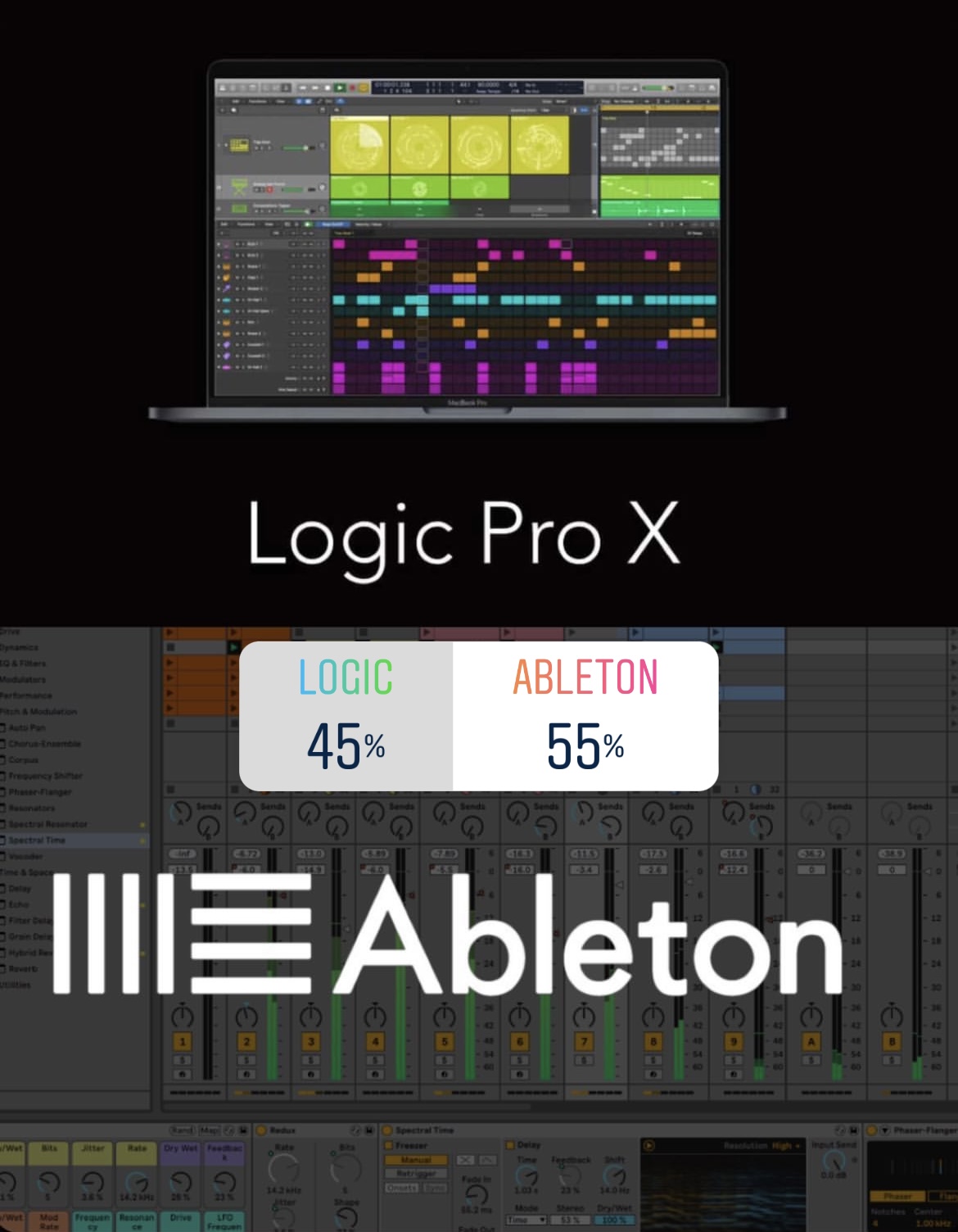 Point Blank is now offering courses in both Ableton Live and Logic Pro.
So which DAW do you think is best?
If you're looking to learn how to make great music this year, with the help of our diverse roster of industry professionals, then be sure to check out our courses in London, Los Angeles and online.
Register to Access Free Courses, Plugins, Projects, Samples & More
When you register with Point Blank, you access an array of free sounds, plugins, online course samples and much more! Simply register below and visit our Free Stuff page to get your hands on a range of exclusive music-making tools and tutorials provided by the team. Fill your boots!