We're excited to announce that Point Blank has joined forces with the virtual artist, Polar, for a new remix competition. The talented winner of the competition will be awarded a three month Point Blank Artist Development course – along with a bundle of other great prizes.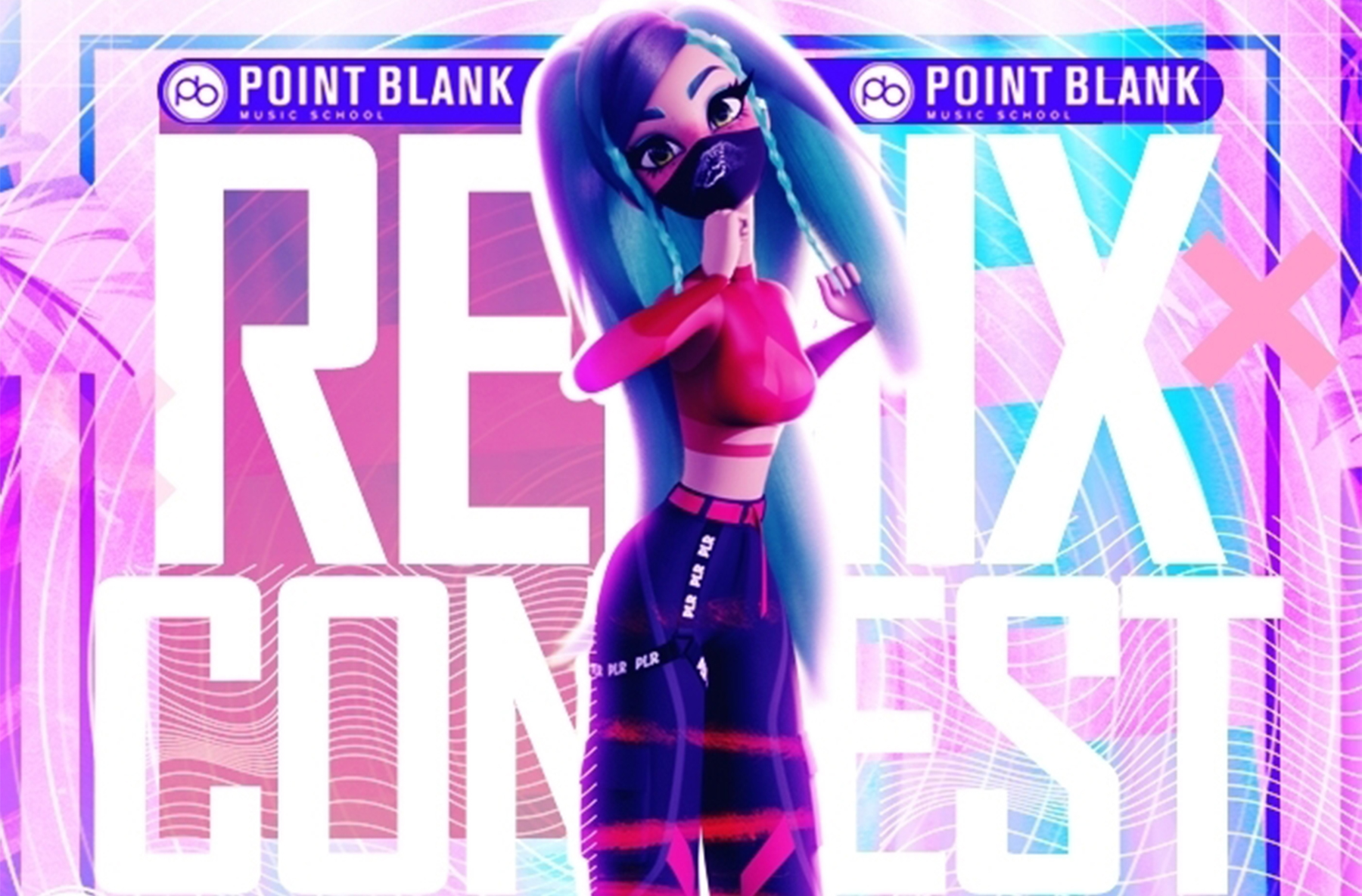 Polar is a young and independent artist, 3D virtual singer and dancer who makes a mix of electro-pop, game music and future bass. She stormed onto the world stage back in September and has recently been added to the Virtual Humans portfolio alongside some of the world's biggest virtual influencers, as the ever-growing metaverse continues to expand.
Her latest hit single, 'Euphoria', is ready to be remixed, with all the stems available to download now. Winners of the competition will get prizes including a three month online Artist Development course with leading electronic music school Point Blank, a one year licence to A.O.M plugin Invisible Limiter VST and their own release on Polar's label, TheSoul Music. Check out the track below.
Polar's 'Euphoria' is the latest in a long line of recent success which includes 'Close To You,' 'Boom Ballon' and an electro-pop cover of Leonard Cohen's 'Hallelujah'. All of these have helped her pick up a global fan base, over 50 million views on YouTube and more than 1 million TikTok followers in just three months. Musically, 'Euphoria' embodies the excitement and never-ending youth that music festivals bring and now artists from all over the world are invited to reinterpret it however they see fit. 
The competition runs for one month from January 28th to February 28th, with winners announced on March 5th. Shortly after the winning announcement, an EP of the best remixes will be released. Follow on below to see what prizes are on offer. 
1st Prize:
Release with TheSoul Music

Point Blank Music School – 3 month online Sound Design course

A.O.M Invisible Limiter VST One year License

Your remix will be added to our Music library for synchronisation with 1 Billion audience of TheSoul Publishing

Release promotion 

100 Label Radar credits
3 Runners-up Prizes:
Release with TheSoul Music

Release promotion around the world

100 Label Radar credits.
Timeline
28th January: Competition Launch
28th February: Entry Deadline
5th March: Winner announced
There are no rules or regulations when it comes to what to do with the track, so go wild and don't miss out on your chance to become a part of this exciting digital world.
If you're looking to learn how to make great music this year, with the help of our diverse roster of industry professionals, then be sure to check out our courses in London, Los Angeles and online.
Register to Access Free Courses, Plugins, Projects, Samples & More
When you register with Point Blank, you access an array of free sounds, plugins, online course samples and much more! Simply register below and visit our Free Stuff page to get your hands on a range of exclusive music-making tools and tutorials provided by the team. Fill your boots!