2019 marks a monumental occasion for Point Blank Music School as we turn 25 years old. We first began our now award-winning courses back in 1994 (head here to see what we were up to then) and to celebrate we will be looking back at each year we've been operating as a special PB25 celebration.
Each #PB25 feature will shine a spotlight on some of the essential tech, iconic tracks, albums and moments from that year – and of course, we'll also explore how Point Blank's story ties into the history of electronic music.
Over the years Point Blank has attracted the attention of budding producers, DJs and artists alike with some legendary names gracing our studios. We've worked with influential acts such as Richie Hawtin, Pharrell Williams, MJ Cole, and Beyoncé to name a few with the likes of Pete Tong, Claude VonStroke, Aluna George, and more having studied with us. Whether it's your dream to become a top producer or a master behind the decks, we offer courses in music production and sound engineering, DJing and much more.
Point Blank Music School 1996: Foundations of the DJ Course
By 1996 Point Blank was still in the early stages having just begun the transition from recording studio to school. Rob Cowan, the founder and CEO, had set up his new studio space in Greenwich and had started teaching short classes as well as a weekend crash course. The courses up until this point were predominantly focussed on the engineering aspect of music production but in 1996 work on the first DJ course began. Rob's friend, Phil Benedictus, had some turntables at the time so they decided to start teaching people to DJ. Rob and Phil sat in his living room and went through everything a DJ does and wrote it down. This laid the foundations of the DJ courses that now take place in London, Los Angeles, Ibiza and Mumbai.
1996 Essential Tech: Mutronics Mutator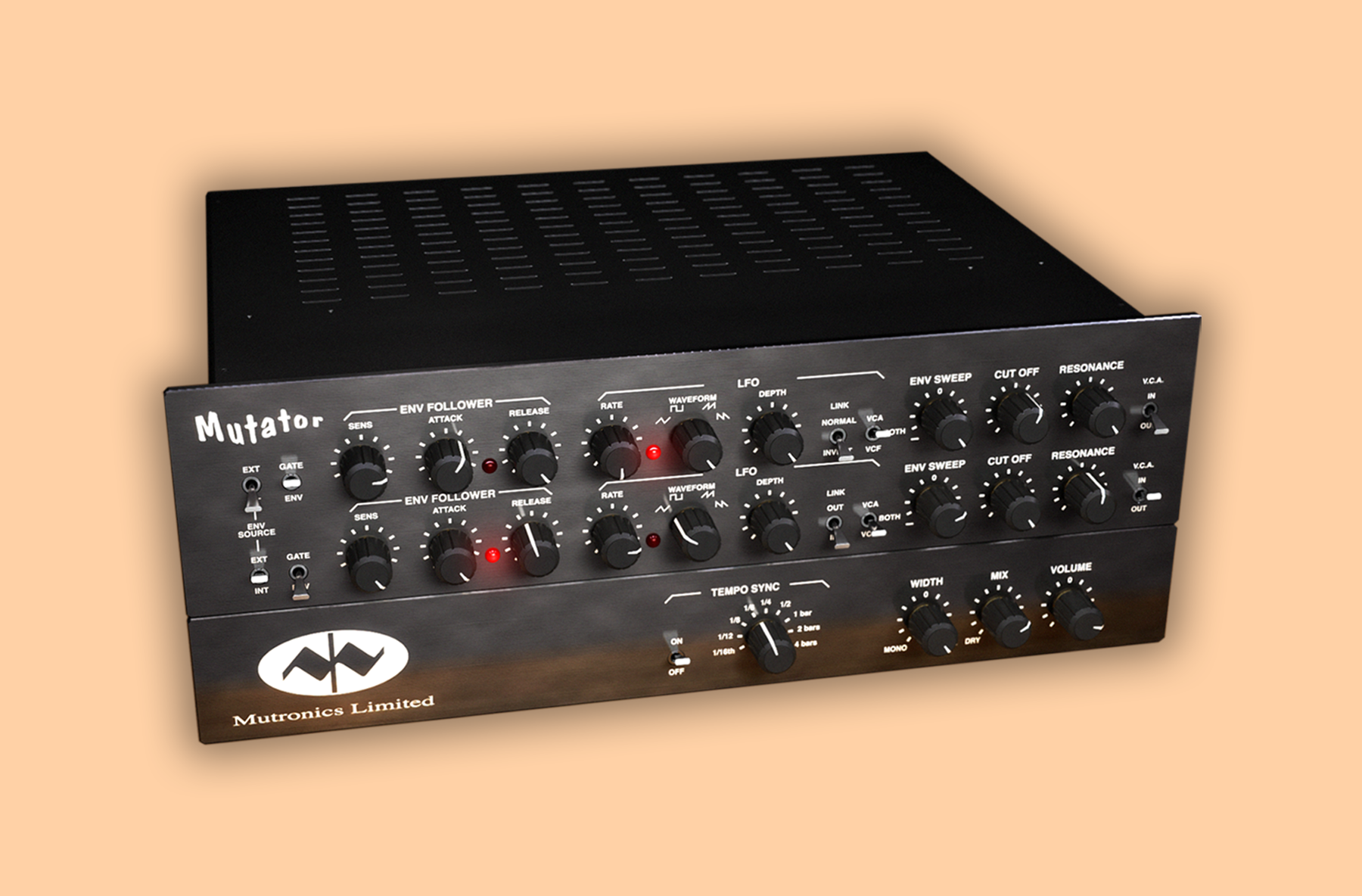 1996 saw the release of the legendary Mutronics Mutator which has been described as "most likely the best standalone rack mount stereo filter modulation and envelope follower unit." This piece of kit arrived with the renaissance of analog synths and 'filtering' effects and was prominent in a number of producers racks in the '90s. Although the Mutator was discontinued due to a component which gave it it's unique sound ceasing production, it is now available in digital form to use in your DAW. The Mutronics Mutator could be used with any audio and is responsible for the sound used by the likes of Fatboy Slim, Future Sound of London, Depeche Mode, and Radiohead.
1996 Essential Track: The Prodigy – 'Firestarter'
The Prodigy's 'Firestarter' was the first single from the rave pioneers to top the UK Singles Chart. It appeared on the group's iconic third studio album, The Fat of the Land, and was met with controversy due to its "violent" lyrics and gritty accompanying visuals. The main guitar riff was sampled from The Breeders track 'S.O.S' whilst the drums were taken from a remix of the song 'Devotion' by the group Ten City. 'Firestarter' has since featured on NME's 150 Best Tracks of the Past 15 Years.
1996 Essential Album: Fugees – The Score
The Score was the last album to be released by the hip-hop trio, Fugees, and featured the group's classic 'Killing Me Softly' as well as 'Fu-Gee-La' and 'Ready or Not' (which later received a killer remix from DJ Zinc). The production of the record was mainly handled by the group themselves but featured input from Diamond D, Salaam Remi and includes Wyclef Jean's guitar playing on 'Family Business' as well as DJ Scribbles' scratching on 'Manifest/Outro'. The Score is regarded as one of the best hip-hop albums of all time having featured at number 477 on Rolling Stone Magazine's list of 500 Greatest Albums of All Time and The Source's 100 Best Rap Albums list.
We will be running these #PB25 posts throughout the year, so make sure you keep an eye on our socials for regular spotlights on nostalgic tracks, tech, and events from the last 25 years. If you'd like to become part of the Point Blank family, we have extended our courses to global locations including London, Los Angeles, Ibiza, Mumbai, and Online.
Register to Access Free Courses, Plugins, Projects, Samples & More
When you register with Point Blank, you access an array of free sounds, plugins, online course samples, access to our social network Plugged In and much more! Simply register below and visit our Free Stuff page to get your hands on a range of exclusive music-making tools and tutorials provided by the team. Fill your boots!