2019 marks a monumental occasion for Point Blank Music School as we turn 25 years old. We first began our now award-winning courses back in 1994 (head here to see what we were up to then) and, to celebrate, we will be looking back at each year we've been operating as a special PB25 celebration.
Each #PB25 feature will shine a spotlight on some of the essential tech, iconic tracks, albums and moments from that year and, of course, we'll also explore how Point Blank's story ties into the unique history of electronic music.
Over the years, Point Blank has attracted the attention of budding producers, DJs and artists alike with some legendary names gracing our studios. We've worked with influential acts such as Richie Hawtin, Pharrell Williams, MJ Cole, and Beyoncé, with the likes of Pete Tong, Claude VonStroke, Aluna George, and more having studied with us. Whether it's your dream to become a top producer or a master behind the decks, we offer courses in music production and sound engineering, DJing and much more.
Point Blank Music School 1997: PB Partners with Pioneer DJ
In 1997, Point Blank Music School was steadily growing as it continued to operate out of PB CEO and Founder, Rob Cowan's, studio in Greenwich. With the first DJ courses well underway, along with the music production classes, the school began attracting more musicians, producers and DJs eager to learn. It was this year that Point Blank forged their relationship with Pioneer DJ – a brand partnership which still exists and is going strong today. Pioneer DJ supplied the school with some of the earliest versions of their now industry standard CDJ units and DJ hardware. Fast forward to present day and our studios in London, Los Angeles, Ibiza and Mumbai are consistently kitted out with the best tech from Pioneer DJ and more.
1997 Essential Tech: ReBirth RB-338 / Fruity Loops 1.0.0 / Autotune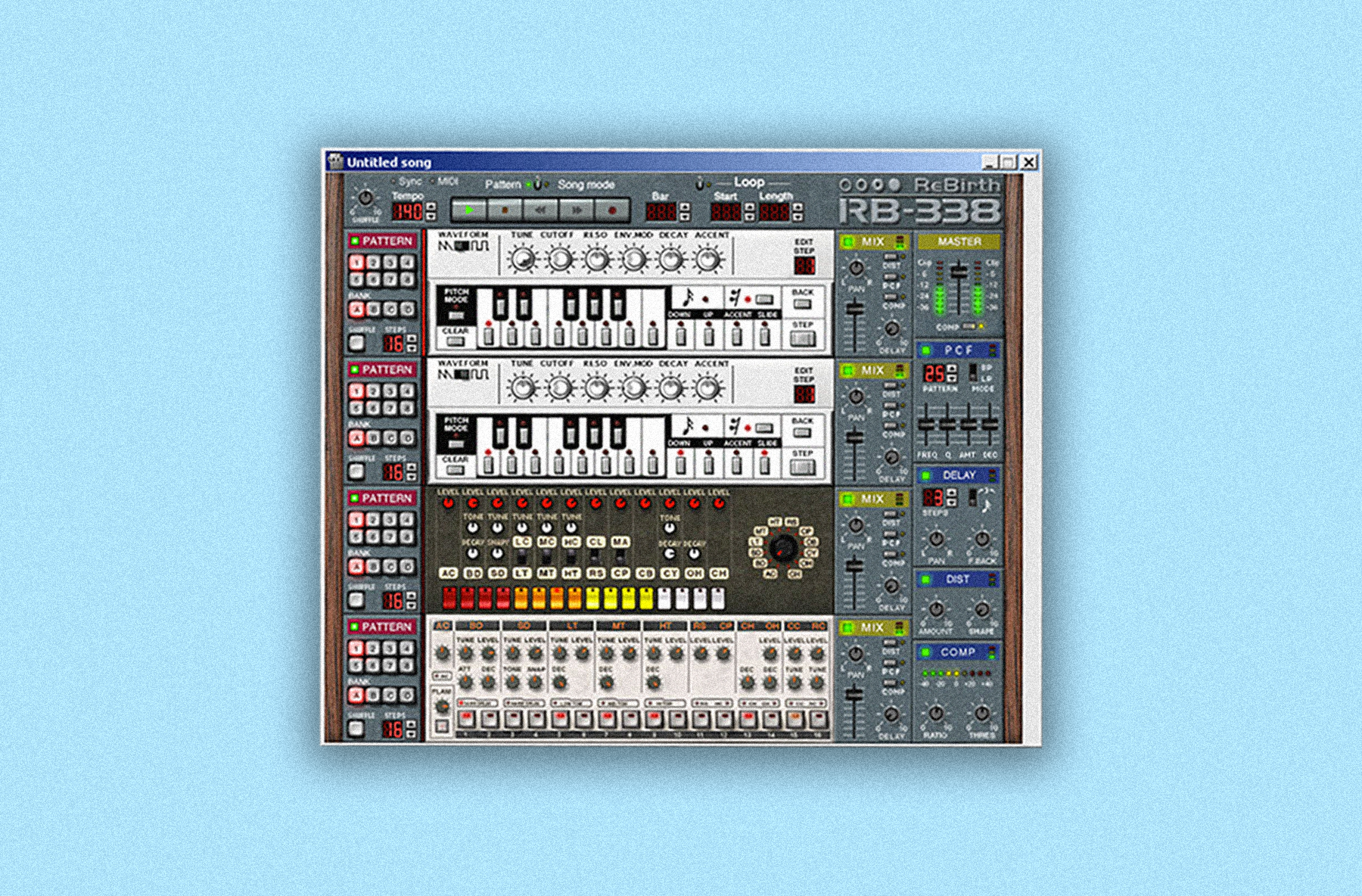 1997 marked a time where VST software started to become a prominent force within the music industry, with the introduction of Steinberg's VST coding kits allowing sound engineers to build third-party plugins. It was the year Propellerhead's ReBirth RB-338 VST, which emulated the TB-303 and TB-808, was released and arrived just as both Roland synths were booming in popularity. The ReBirth RB-338 gave Mac and PC users the ability to use those highly sought after dance-floor sounds, which previously were only available in hardware form. The year 1997 also saw the partial release of the first version of FL Studio (back when it was known as Fruity Loops and only encompassed a MIDI program). This was also the year that pitch-correcting software autotune, made popular by Cher's '98 track, 'Believe', was actually created and has since been used by artists like T-Pain, Lil Wayne, Travis Scott. What started as a device to alter vocal imperfections has now gone on become an iconic sound in pop music and both mainstream and underground rap.
1997 Essential Track: Daft Punk – 'Around The World'
Daft Punk's seminal 'Around The World' featured on their second studio album, Homework, which was released in 1997. The aptly named Homework, along with its excellent selection of tracks, proved as confirmation that really incredible records could be made by musicians at home in home studios. The track oozes with the classic sound that the French electronic duo have become famous for during their career. It features their signature silky robotic vocal hooks, steady electronic grooves and hypnotising melodies. Fun fact – the song was created using only five different elements and the lyrical phrase "Around The World" occurs 144 times in the album version of the track.
1997 Essential Album: Squarepusher – Hard Normal Daddy
Producer, DJ and bass player Tom Jenkinson, A.K.A. Squarepusher, has been championed throughout his career for his skittering drum breaks, ultra bluesy bass licks and his erratic hyper-fusion of Drum & Bass, Acid House and Jazz. Hard Normal Daddy, which was released by Warp Records in '97, was the artist's debut album under the pseudonym Squarepusher and was listed as one of the best albums of the year by The Wire and NME, as well as securing five out of five stars by music publication website Allmusic. Even today, Hard Normal Daddy still sounds fresh, with its experimental influences being heard genre-wide.
We will be running these #PB25 posts throughout the year, so make sure you keep an eye on our socials for regular spotlights on nostalgic tracks, tech, and events from the last 25 years. If you'd like to become part of the Point Blank family, we have extended our courses to global locations including London, Los Angeles, Ibiza, Mumbai, and Online.
Register to Access Free Courses, Plugins, Projects, Samples & More
When you register with Point Blank, you access an array of free sounds, plugins, online course samples, access to our social network Plugged In and much more! Simply register below and visit our Free Stuff page to get your hands on a range of exclusive music-making tools and tutorials provided by the team. Fill your boots!