Welcome back to another edition of Point Blank Student Success. This month we spoke to Rupert Ellis about his work with Cr2 Records, DJ Beat2 about his record label and concept events and multi-instrumentalist, Paleblu, about his latest release and musical roots. We compile these every month showcasing students that have studied with us for any length of time at any of our locations: London, Los Angeles, Ibiza, Mumbai, and Online. Read on below to learn about these musician's previous experiences at Point Blank and the exciting projects they have in the pipeline.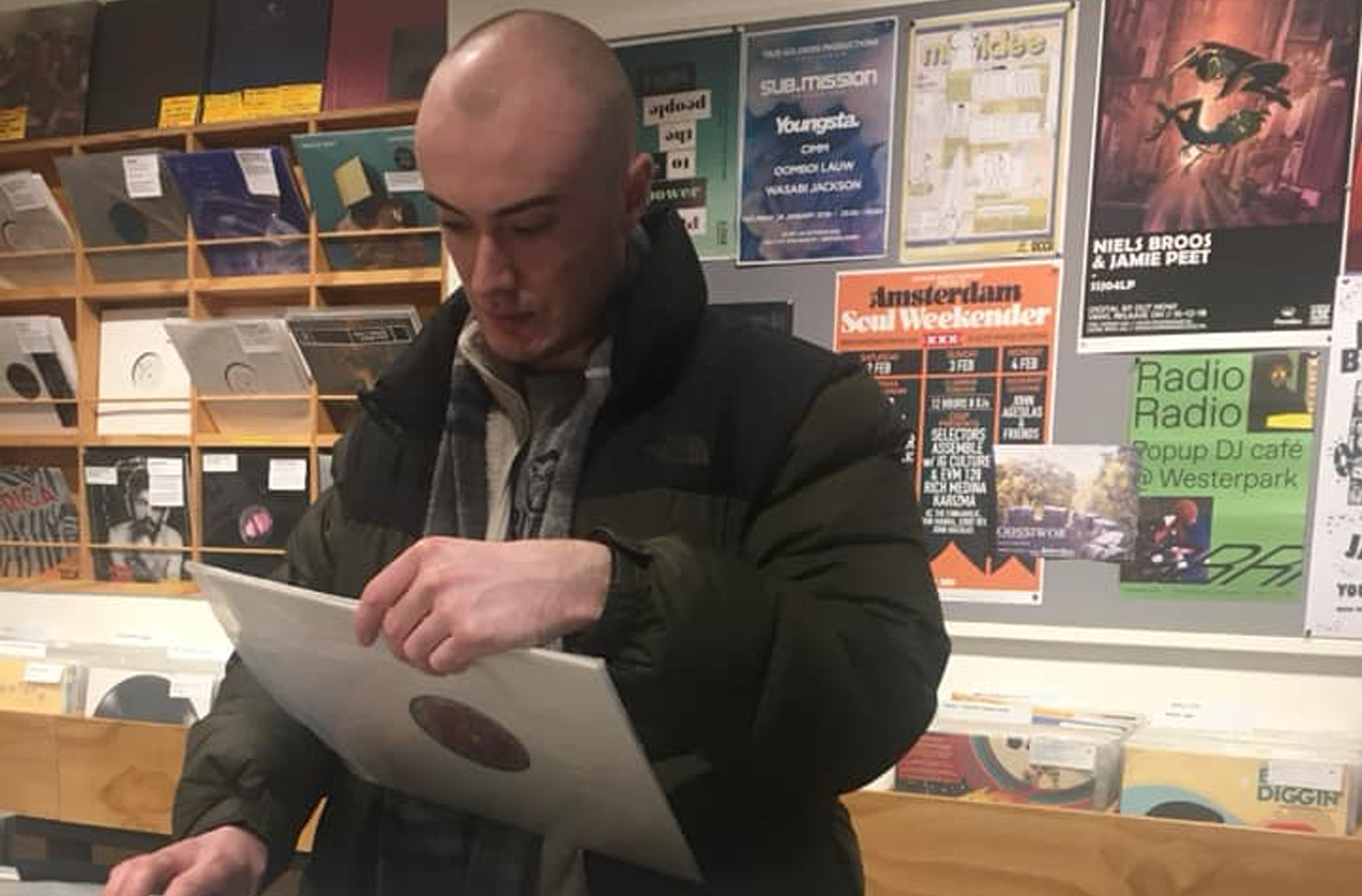 ---
Rupert Ellis is a Point Blank graduate who's gone on to work at Cr2 Records as the manager of their Sample Tools label. Sample Tools is a subsidiary of the world-renowned dance music record label Cr2 Records and delivers exceptionally crafted sample packs from a select team of producers from around the globe. Since his work with Cr2, which began as an internship, Ellis has released a number of tracks on the label, and others, and had a 100% No.1 track record with the sample packs he's produced for the company.
---
We heard you were working at Cr2 Records – congratulations! What is it you're doing there / how did you get the job?
I am currently managing their sample pack label – Sample Tools by Cr2. After I finished my studies at Point Blank I signed up for UK Music Jobs to find myself an internship or a paid position working within the industry. After a month or so of applying to a wide range of jobs, I got a response from Sample Tools who were offering a three-month internship.
How has the role changed since you've been working there?
The initial internship was just a part-time assistant role. I was assisting with the quality control checking of the releases, social media, uploading etc. Since then, I have worked my way up the ranks and I now overlook the day-to-day of the business – everything from liaising with our team of producers and managing the release schedule all the way to marketing and social media management. I have also still been producing since leaving Point Blank, I have had a number of releases on labels such as Cr2 Records, Art Vibes Music and Moiss Music as well as a 100% No.1 track record with the sample packs I've produced for Sample Tools.
Track:
Sample Pack:
Can you tell me how you discovered Point Blank?
I discovered Point Blank online. I noticed Patrick Topping had studied there and at the time he was one of my biggest influences. I felt like moving to London to study at the prestigious Point Blank Music School was the quickest route to get my foot in the door of the industry.
Were there any things in particular that really stood out in your memory from studying here – this could be a technique you learned? A module? A lecturer?
Linton Bennet was definitely a very inspiring tutor. His passion for music resonated with me so much. He made every lesson extremely engaging. For me there wouldn't be any specific module that I could pick out, it was more the environment – being surrounded by like-minded producers who had a passion for electronic music, sharing your projects with tutors and classmates and getting different people sharing their thoughts was really useful.
How did the PB course prepare you for your role in the industry?
I did the Master Diploma which meant I covered all areas of the industry. From production to live sound engineering all the way to music business. This gave me the confidence to apply for a wide range of jobs and not just focus on just one sector of the industry.
Do you have any exciting projects in the works you can tell us about?
I'm currently working on a couple of new sample packs as well as trying to develop my artist project. My artist project is most important to me however I'm still trying to craft my 'sound'. Producing these sample packs is allowing me to hone into areas of production that I wouldn't normally focus on such as mixing and mastering. Over the next year or so I plan to start putting more EP's together to send to labels like Solomun's Diynamic and Dixon's Innervisions.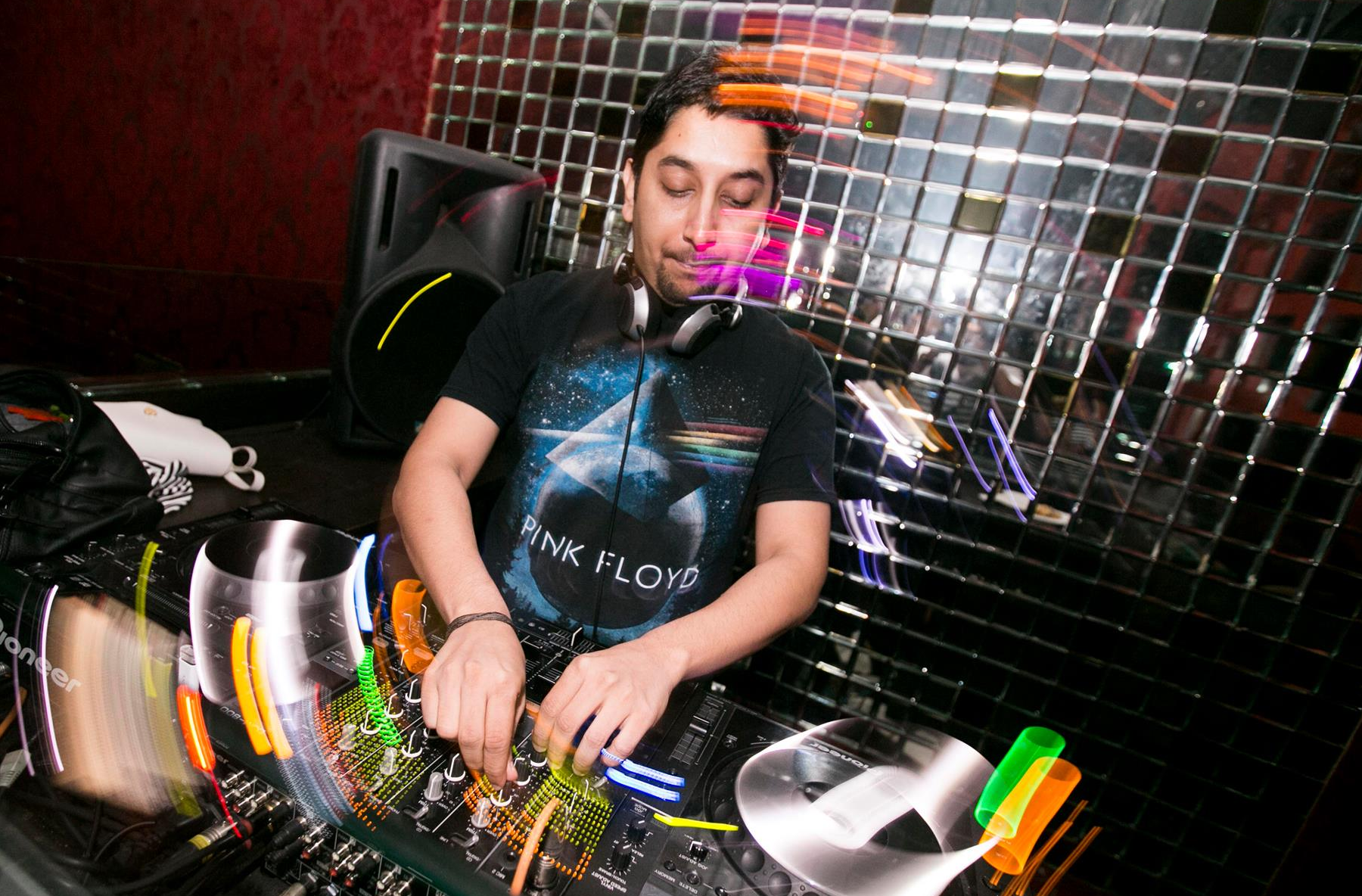 ---
Abhijeet Bohra, AKA DJ Beat2, has been a DJ/ Producer for over 14 years. During his time in the industry, he's performed club residencies, important private events for brands, designed music for fashion shows and released music with international labels. He's one half of 'COALITION MUSIC' – a record label and events company which have lots of exciting plans in the works. He's known for training and nurturing the upcoming talent in India and continues to do so through the label. Learn more about his upcoming projects below.
---
Could you tell me how you discovered Point Blank?
I discovered Point Blank through ads online and in magazines like Future Tech and Music Tech.
Are there any things you learned with us that really stick in the memory? This could be a highlight of the course, an instructor, a certain assignment etc.
The thing which sticks in my memory the most is becoming more organised & disciplined in my approach. We had to include a project rationale as a part of the course which kind of set the mood and direction for where the course was heading. Gathering all the information is one part and knowing how to systematically apply it to get results was the most important aspect for me personally. Also, my chats with my instructor Leigh about the mindset, other than just technical knowledge and application, is what really got me going.
You mentioned that you're starting a special concept event and record label. Could you tell me a bit more about these new projects?
So, I have been running a label, Coalition Music, in partnership for the last 3 years. The issue was, I did not have complete control over the final outcomes as there were a lot of things outsourced especially the engineering aspect. So I decided to equip myself with the engineering knowledge myself to see if it could speed up the processes. Once I finished the course I had the confidence to launch my new label with clarity. I also had control over the different aspects as well as the sounds of the label (which I'm very particular about). There are some young artists I work with who have been making really good music and all they need is some direction to speed up their music career progress. I want to provide them with that by bringing them together under the Label and nurturing them. The concept event will resonate with the label's theme and plans. Once established, I could take that brand to any part of the world. I would love to put out the name, theme and plan – but it's all in the process as we speak. 
How would you say your time at Point Blank has helped shape your skills and helped you with your projects?
Point Blank's curriculum design brings an academic sense to talent. There's a lot of talent in the world that does not end up seeing the light of day due to lack of discipline, approach and persistence. The course design helps you become more systematic and the projects open doors to your blocked mindset. Once you're clear with the knowledge that you gather from the school, it's about moving in the right direction with persistence. In my case, it made me more confident with my art which I've been nurturing for over 14 years. It's helped me as a DJ/ Producer to take it to the next level and share it with young aspiring musicians.
What are the next milestones you'd like to achieve?
As a DJ/ Producer, I'd like to push the boundaries with my future music projects. As an Entrepreneur, running a successful Label along with concept events which give people a memorable experience is something I want to achieve. I believe that one can learn at any age, so I might be going back for another course with Point Blank in the future. This will help me continue on my quest for deeper sound engineering skills – that would be my personal milestone. Thanks to the Point Blank team who really work with dedication to push students music careers to new heights.
Socials: Facebook / Twitter / Soundcloud / Instagram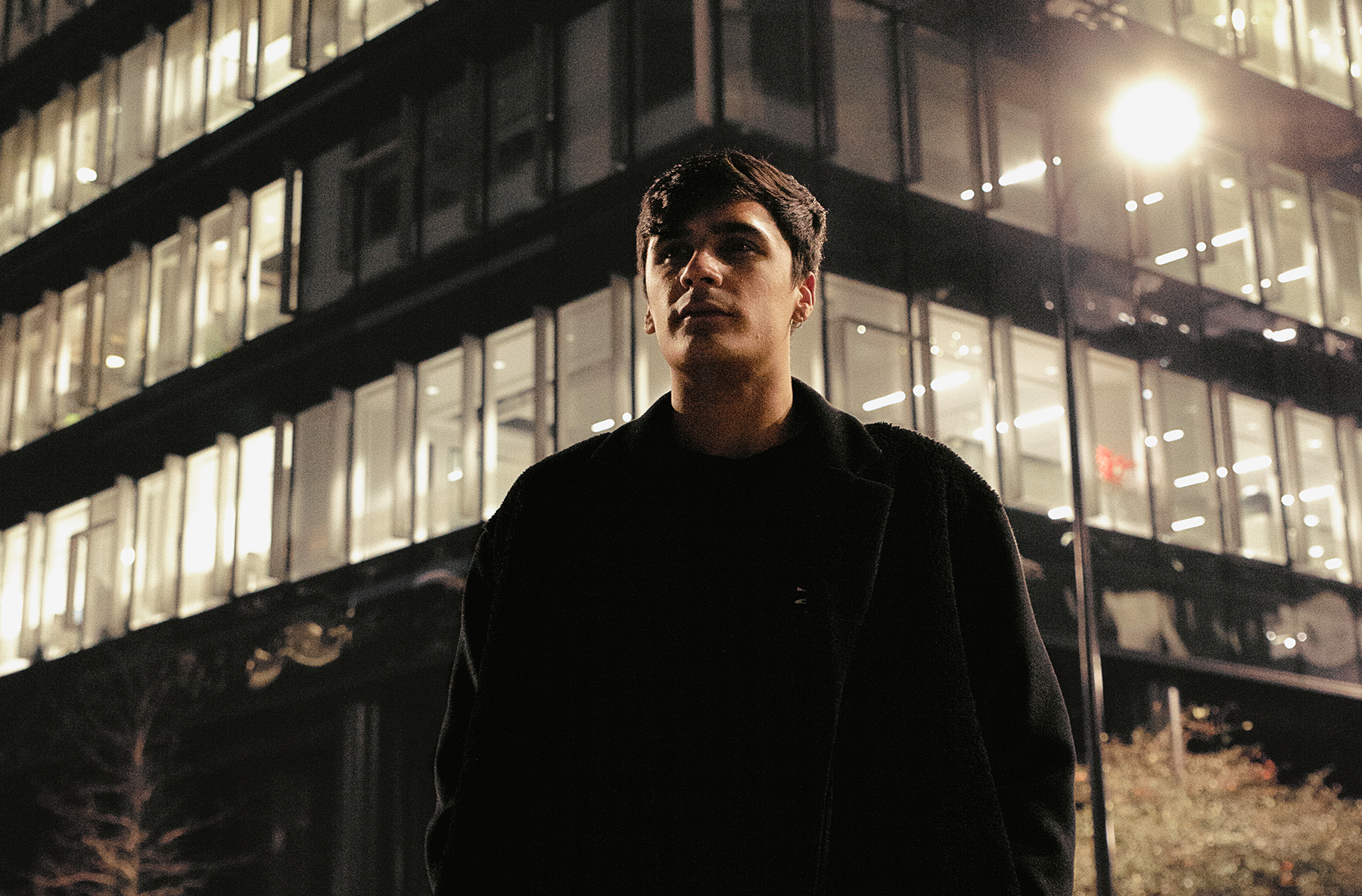 ---
London-based Paleblu has a diverse skillset when it comes to making music. He's a singer, rapper, guitarist, music producer and DJ who's taken a shine to drum n bass and UK hip-hop. He grew up listening to his dad's classic rock 'n' roll records as well as singing in the West End before channelling his creativity into music production and DJing. Fast forward to present day and Paleblu, real name Ryan Gonsalves, has played some hefty festival lineups including Lovebox, Secret Garden Party, Hospitality In The Park, Printworks and more and has a regular slot on London's Reprezent Radio.
---
You cover a lot of areas when it comes to music (rapping, music production, DJing, playing in bands etc.) has this been a natural progression for you?
Performance has always been something I've been keen on. I was singing in West End productions between the ages of 7-10 which meant that performing in front of big crowds became natural to me from a young age. I'd always been keen on music growing up as my dad introduced me to quite a varied mixture of bands: The Cure, Radiohead, Queen, Rolling Stones, and Depeche Mode to name a few. In that sense, my family had a quite varied musical taste which I took heavy influences from. When it comes to producing music I think this came naturally after having a background in singing and playing the guitar. The same goes for the rapping and playing in bands. When I was a teenager, I was set on being a DJ/producer but I started to try other things and found that I had strengths in other areas of performance.
You just released a new track, 'Run', how did the song come together?

Funny you mention this! It was actually my first assignment in the Music Composition module at Point Blank. The idea behind the assignment was to essentially create a track that was commercially viable. We were given several parts to manipulate and make our own track out of it. A friend of mine came in for a session at the studio at Orsman Road and dropped a simple but effective hook to go over it. This instantly made the track more catchy. It's not my typical style of production but I think it's always key to think out of the box when creating music.
You've been quite an active force in the UK music scene before attending Point Blank (Reprezent Radio / Lovebox / SGP /Printworks etc.), what inspired you to enrol at Point Blank?
Someone got in touch about Point Blank so I went down to an open day and was really impressed with the facilities. The fact that Point Blank have partnerships with Native Instruments and Pioneer – to name a few – really encouraged me to enrol. As well as this, the course leaders are members of the music industry that are still very much active in their careers which is really inspiring. 
You recently took part in our first ever Live Session how did you find the PB Live experience?
The experience was really cool. It's the first time I'd sang in front of anyone in about 10 years and it was really well received. The hip-hop track was also the first bit of rapping that I'd put out since my album last year. As well as this I got to meet some incredible artists and presenters that I learnt a lot from, they are definitely set to do big things in their careers!
What's in the pipeline?
I've got a drum & bass EP coming out on Drevobos Recordings next month which I'm really looking forward to. I'm also planning to release some of my songwriting projects just before the summer which I'm really excited to share. In terms of events at the moment, I'm playing in Brighton next month as well as Hospitality On The Beach in Croatia in July and have more dates still to confirm.
Socials: Facebook / Twitter / Soundcloud / Instagram
Successes such as these are common among our students and alumni. We can teach you how to DJ like the best of them at any of our schools. If you'd like to learn how to produce, then we can build your skills from the ground up with our range of degree programmes, including our BA (Hons) in Music Production and DJ Practice. For more information, you can contact us here.
Register to Access Free Courses, Plugins, Projects, Samples & More
When you register with Point Blank, you access an array of free sounds, plugins, online course samples, access to our social network Plugged In and much more! Simply register below and visit our Free Stuff page to get your hands on a range of exclusive music-making tools and tutorials provided by the team. Fill your boots!