Back in January we announced the application details for our new Point Blank x Pioneer DJ Accelerator programme, commencing next month with a live streamed DJ set with house and techno night Reset in London. This initiative aims to reward one exceptional DJ talent from Point Blank and maximise their potential, giving access to a range of exclusive music industry opportunities taking place over the course of 2017. Over the past two months, we have listened to some brilliant mixes from a wide range of PB talent and after a lengthy judging process we're very excited to announce that Gabby Gunn will be the first representative on the programme!
We've chosen Gabby as Point Blank and Pioneer DJ's first Accelerator representative on the strength of her eclectic selection skills and ability to incorporate live performance elements as part of her mixes. Gabby will be starting the Accelerator programme from April as part of a year-long schedule of guest mixes, DJ slots and conference access at world-renowned music industry events and platforms, including IMS Ibiza, DJ Sounds and ADE. You can check out Gabby's mix submission below, which formed part of her application.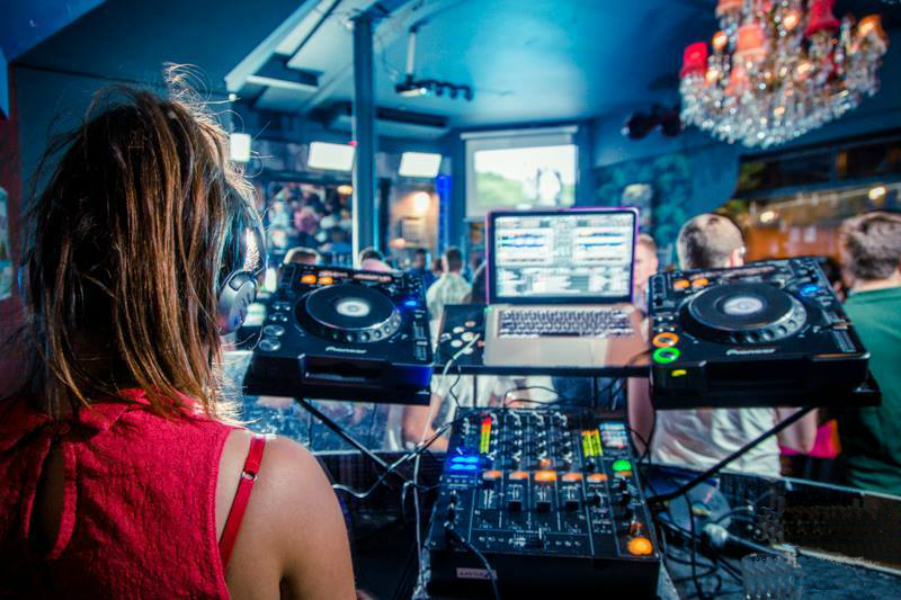 Gabby has just finished her studies at Point Blank, having enrolled on our Music Production & Sound Engineering Diploma in January 2016. She began her journey in music from the age of 5, learning to play the piano and going on to teach herself the drums and the guitar at age 14. Whilst at University, she invested in her first set of decks and within a month was performing her first set at a local student night. 
Since then, Gabby has toured Australasia with residencies at venues in Queenstown, Golden Bay and at the Luminate and Kuranda Roots festivals. Upon her arrival back in the UK, Gabby decided to enrol with Point Blank to further her learning of music production alongside DJ'ing, having started her journey at London's Rinse FM. UK bookings for YNOT, BSTK and Truck Festival followed, as well as more recently having her mixes broadcast on Secret Garden Party FM and on the BBC's Introducing show.
Stay tuned for further updates as Gabby embarks upon the Accelerator programme, kicking off with a live streamed set at DJ Mag's Work Bar next month, followed by a slot for Pioneer DJ Radio at IMS Ibiza in May.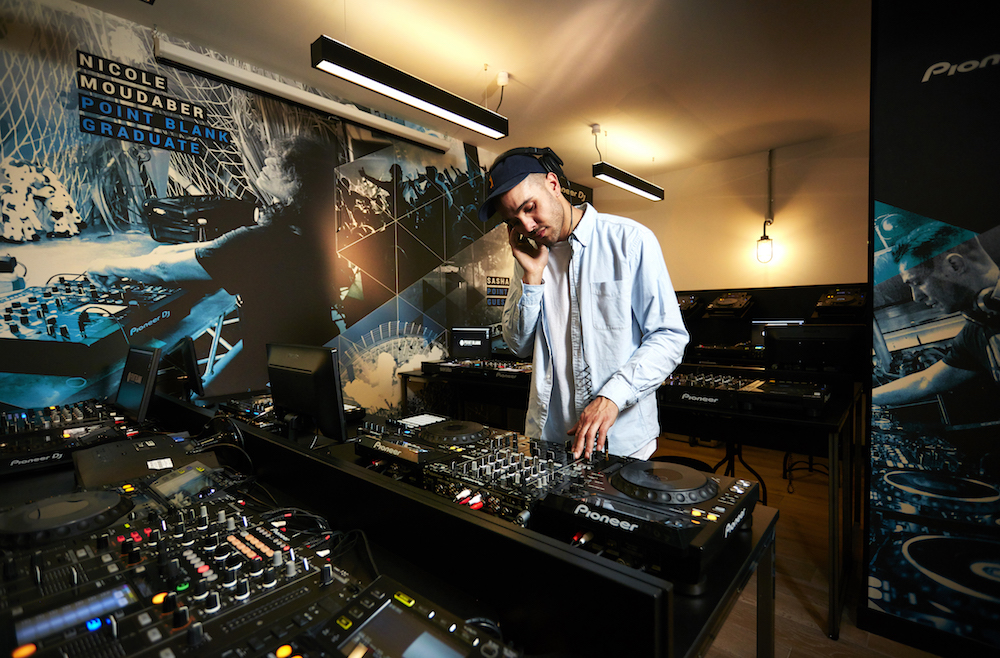 Feeling inspired? Point Blank London's DJ Studio is supported by Pioneer DJ and features top-of-the-range kit including CDJ-2000NXS and DJM-2000NXS and the DDJ-SX controller
If you want to get your music career off the ground with access to opportunities with close partners like Pioneer DJ – as well as learn about DJ'ing, music production and the music industry – you can find out more about our BA (Hons) Music Production & Sound Engineering Degree. If you want to come down and see our studios for yourself, we host tours every Wednesday at 17:30 and Saturdays at 12:30. Click here to book yourself on one.
Register to Access Free Courses, Plugins, Projects, Samples & More
When you register with Point Blank, you access an array of free sounds, plugins, online course samples, access to our social network Plugged In and much more! Simply register below and visit our Free Stuff page to get your hands on a range of exclusive music-making tools and tutorials provided by the team. Fill your boots!