At Point Blank, you can expect to be taught by some of the best in the business. Each of our instructors is selected for their combination of talent, music industry experience and tangible success – which they pass on to you in the classroom. This time, we catch up with Point Blank London instructor and live set wizard Joseph Keevill – aka Saytek – to see what he's been up to.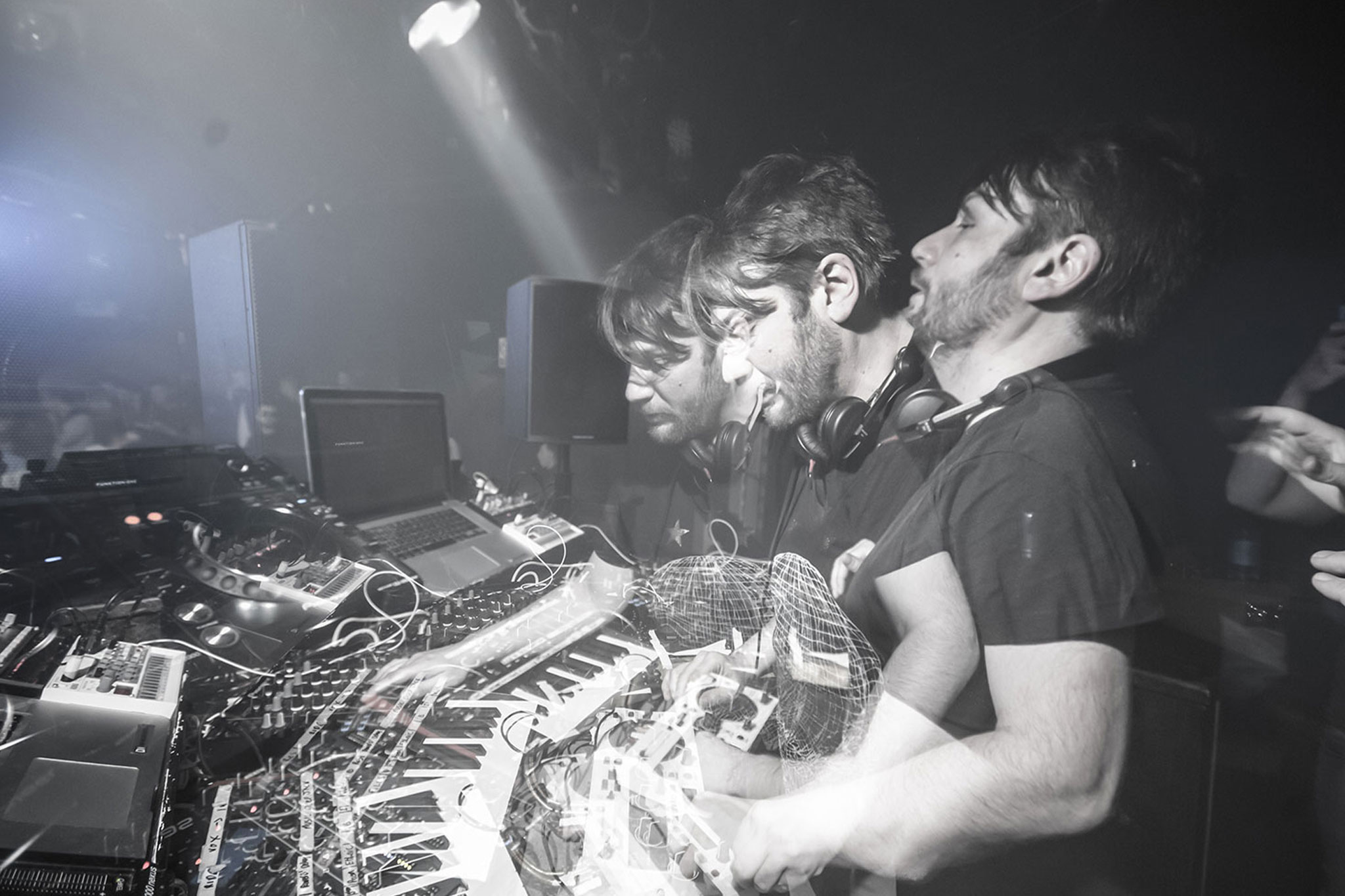 You have a forthcoming EP on Kevin Saunderson's label KMS, can you tell us a bit about that? Are there any other releases in the pipeline?
It's a couple of live jams created with hardware and Ableton, all arranged live with loads of improvisation. I'm really happy with how the release is being received, so far it has got 9/10 in April's Mixmag, with B. Traits also playing a track from it on BBC Radio 1. DJ support so far includes Sven Vath, Marco Carola, Skream, Joseph Capriati, Erick Morillo & many more. I also have releases coming on Darren Emerson's (Underworld) Detone, Monique Musique, Decay Records, plus a few other things I can't talk about yet!
Were you always interested in performing live or did you start off with a more traditional approach? What encouraged the transition to live sets?
No, I never DJ'd – I was always a studio bod and liked jamming out on hardware so it was a natural progression for me to do live electronic music.
How do you feel your experience as a performer compliments your classes at Point Blank?
I've been using Ableton for over 10 years for both live stuff and producing, so I know my way around it. Coming from hardware and old school studio setups also means that I have an understanding of how everything works. A lot of stuff in modern DAW's emulates the traditional way of working i.e. mixer channels or soft synths, so having the background knowledge gives you some real insight on why things work the way they do, and allows you explain it better in that context.
You use a lot of kit for your live sets, what hardware couldn't you live without?
Ha, I get asked this a lot and the truth is I love all of it but if I had to chose just one bit of kit, sad to say that it has to be my laptop. After all, it's a whole studio and more nowadays.
You perform all over the world, where can we catch you playing next?
I have festival & club shows coming up in Poland, Berlin, Belgium, Canada and across the UK. The next UK gig is called City Sound Project in April; they turn the whole of Canterbury into a festival, putting on gigs and club nights across the city. I will be performing the last headliner slot, deep into bank holiday Monday morning.
Are you working on any other projects at the moment?
Oh yeah, I am always working on new live stuff and remixes, at the moment I am working with a singer called Alice Rose. It's new for me as I normally am not a fan of vocals in electronic music but when I heard her singing it was really different and fresh, so had to work with her!
What do you like most about teaching at Point Blank?
I really love it, the most rewarding thing is when teaching Introduction to Music Production there are a lot of people who have never used Ableton before and some who have never used a DAW or have no musical knowledge, so seeing them grow in a relatively short space of time is amazing – when they make a couple of tracks at the end of the module I am often blown away by how far they have come.
f you want to learn a lot more about music production and make the most of our amazing facilities, great student opportunities and amazing guest speakers, you can find out more about our BA (Hons) Music Production & Sound Engineering Degree – on which Saytek is an instructor. If you want to come down and see our studios for yourself, we host tours every Wednesday at 17:30 and Saturdays at 12:30. Click here to book yourself on one.