We strive to give our students and alumni unique opportunities to get involved within the music industry. These come exclusively from our extensive network of industry contacts and can range from DJ performance to internships and paid roles too. Scroll down to see what's popping this week, and for those that want to access many more ongoing student opportunities like this, you can find out all about our courses right here! Please remember – all of the opportunities detailed below are for PB students and alumni only.
Sweetwater is hiring a Keyboard Artist (PBLA)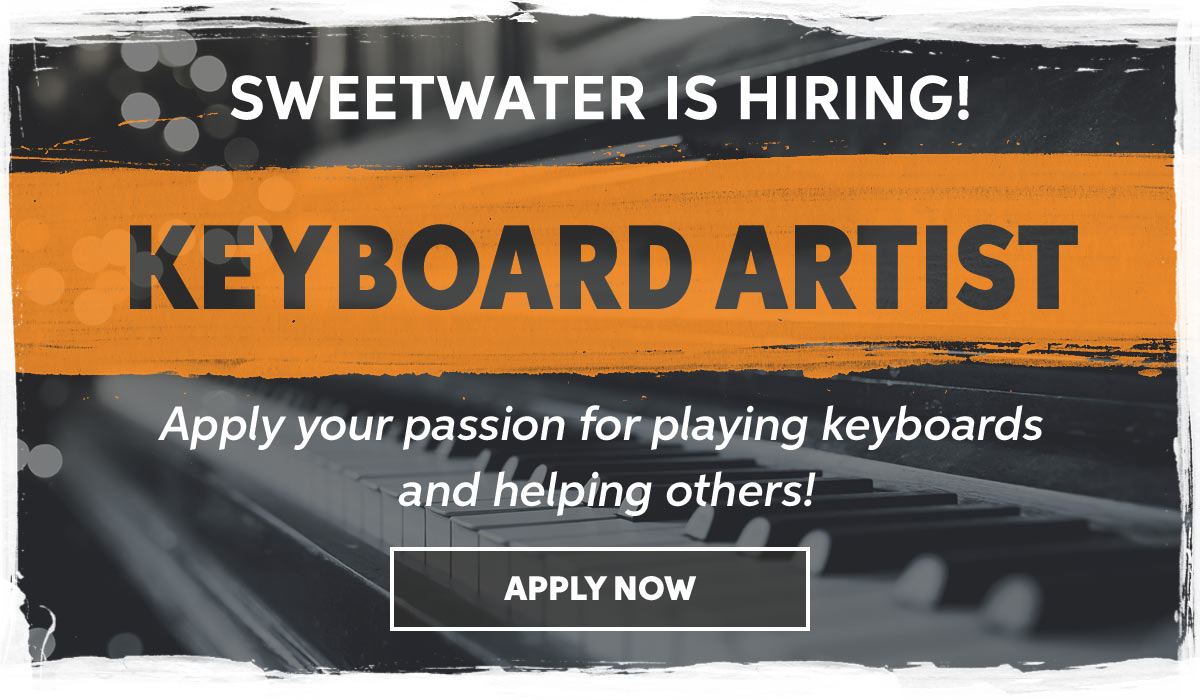 Sweetwater is looking for a skilled keyboard artist to take on the role of educating their customers on everything from grand pianos to keyboard controllers. This is a fantastic opportunity for those with a love for keyboards and can communicate that passion to others.
Applicants will need to meet these criteria:
Excellent keyboard skill
A wide range of knowledge about keyboard products
an interest in new technology
comfortable on camera
able to express genuine excitement about products
prior experience in product or educational videos is a plus but non-essential.
If this opportunity is of interest to you, click here to see the full details and to apply.
Michael Kintish (Sony) is looking for a singer (PB London)
Sony-published writer Michael Kintish is working with a Ministry of Sound-signed DJ/Producer on an exciting new project. They have a strong management team in place and are looking for a male singer to front the project. The applicant must be a confident and skilled performer. There will be opportunities to write down the line but song-writing ability is not a necessity. You can watch one of the singers Michael has previously worked with above.
To apply, send a link to your demos and your info/bio etc. to louis@pointblankmusicschool.com.
Cameron Cole is looking for a synth player
Cameron Cole is looking for a synth player/backing vocalist for a new band project in a similar vein to The Prodigy. Knowledge and experience with DJ equipment is a plus and some percussive skills are required. The band is currently under management and has industry interest.
If you are interested, email camscole@gmail.com.
Register to Access Free Courses, Plugins, Projects, Samples & More
When you register with Point Blank, you access an array of free sounds, plugins, online course samples, access to our social network Plugged In and much more! Simply register below and visit our Free Stuff page to get your hands on a range of exclusive music-making tools and tutorials provided by the team. Fill your boots!