On April 20th, we teamed up with the iconic fabric London venue to host our exclusive careers and networking event – Music Futures. The event brought together industry professionals and music education giants to provide Point Blank's past, current, and future students with expert advice on how to progress their careers and enter the music industry.
The event was primarily focused on insightful panels that aimed to provide valuable information to students about various aspects of the music industry. Attendees had the opportunity to watch panels like "Do I need a manager?" and "Meet Our Successful Alumni," where former Point Blank degree students shared their experiences and provided advice on building a successful career in today's music industry. Our alumni attribute much of their success in the music industry to the comprehensive education they received at Point Blank. With modules such as 'Advanced Recording and Mixing' for mastering technical skills, and 'Marketing and Branding' for developing marketing proficiency, our courses equip students with the tools and knowledge necessary to excel in their careers. If you're interested in following in their footsteps, take a look at our popular 3-year Music Production and Sound Engineering Degree Course.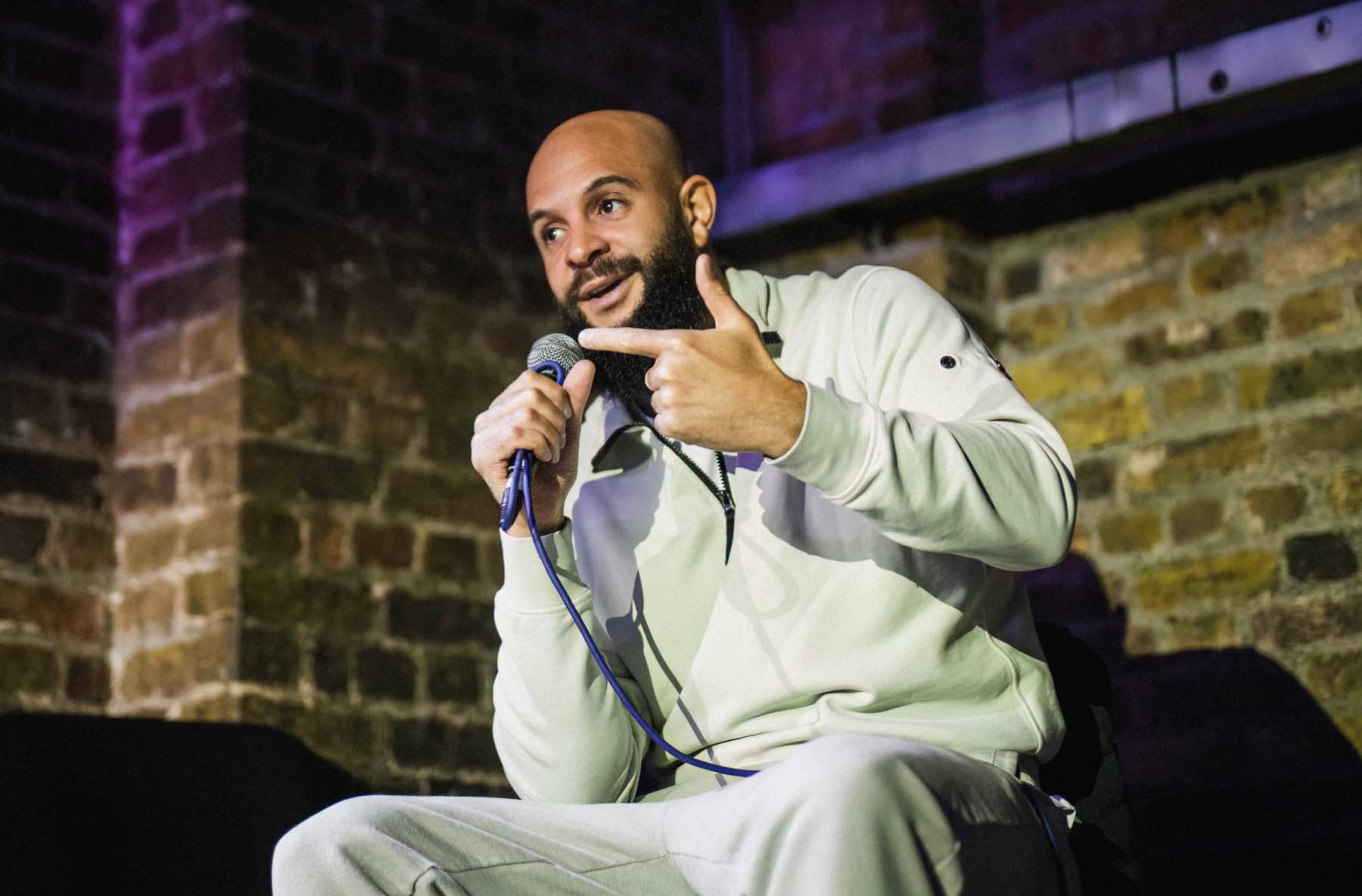 Later in the day, we hosted a highly anticipated keynote speech by music manager and Island Records A&R, Benny Scarrs. As a Point Blank graduate, Scarrs spoke passionately to Point Blank CEO Rob Cowan about how his experience at the school positively impacted his career. During the panel, he shared his invaluable industry expertise and answered students' unique questions. Scarrs' impressive resume includes signing Tinchy Strider and other notable names during his tenure at Island Records. He later left to set up Neighbourhood Records where he developed and signed Dave, a mercury prize winner and one of the UK's biggest artists. Scarrs' inspiring advice, insights, and tips offered a rare glimpse into the inner workings of the music industry, allowing Point Blank students to navigate their careers with newfound confidence. It was an unparalleled opportunity for students to learn from an experienced professional and gain valuable insights into the music industry.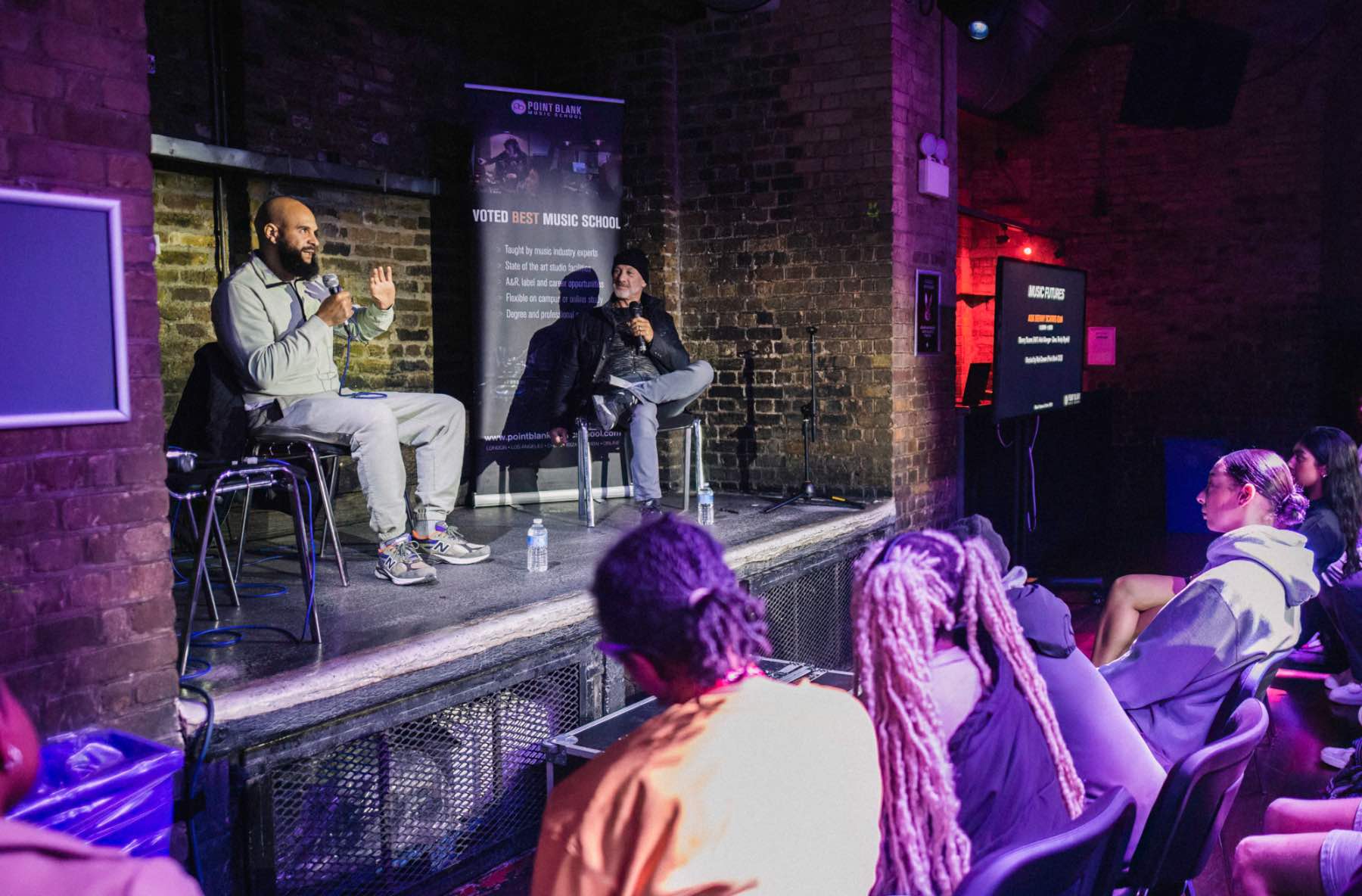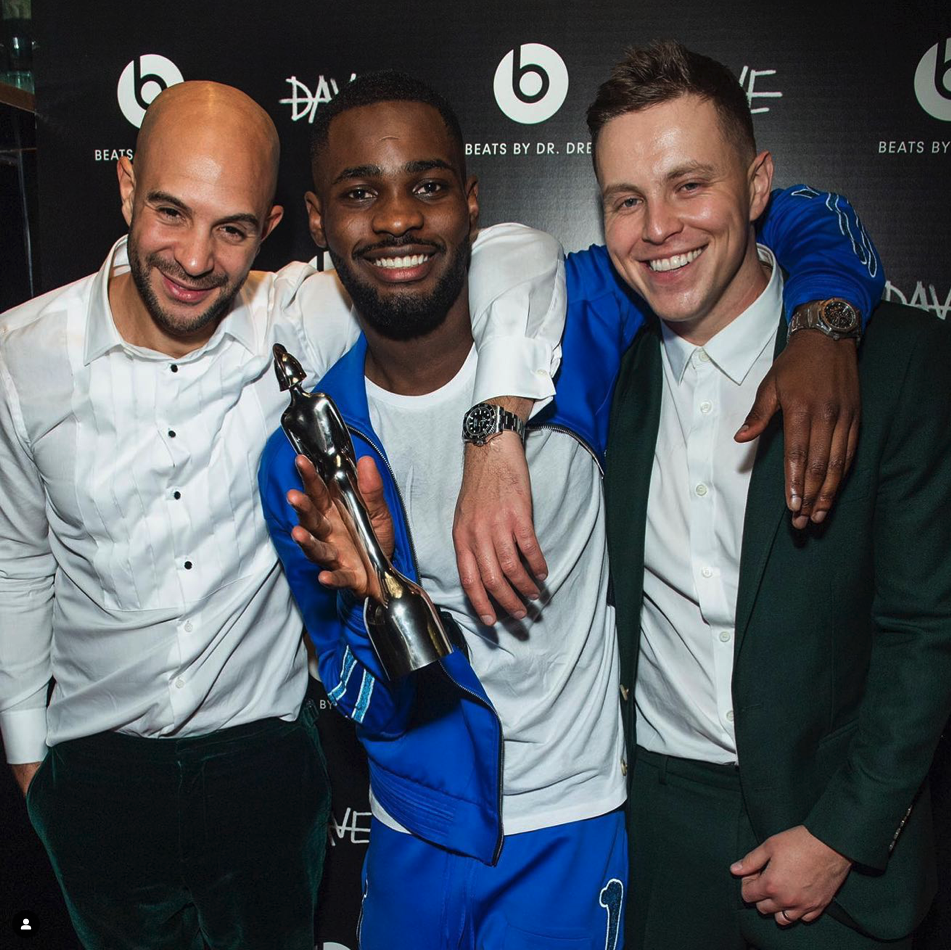 Music Futures featured stands from industry leaders like Ableton, Pioneer DJ, PIRATE Studios, Spitfire Audio, and more. Attendees also had the opportunity to attend thought-provoking panels and mentoring sessions with our professional lecturers and graduates. After the daytime event, fabric transformed back into a nightclub. Point Blank students like Finlay C and Adam Cooper-Hill took over the decks for a night of exciting DJ sets, as well as some cozy stripped-back performances from our Point Blank Recordings Label artists, including Talia Roux and Leah Haworth.
If you're interested in joining the Point Blank family and taking part in future events like Music Futures, as well as accessing masterclasses, 1-2-1s, and more, check out our degree courses in London and Online. You can apply directly through our website.
Scroll down to see highlights from this year's Music Futures event.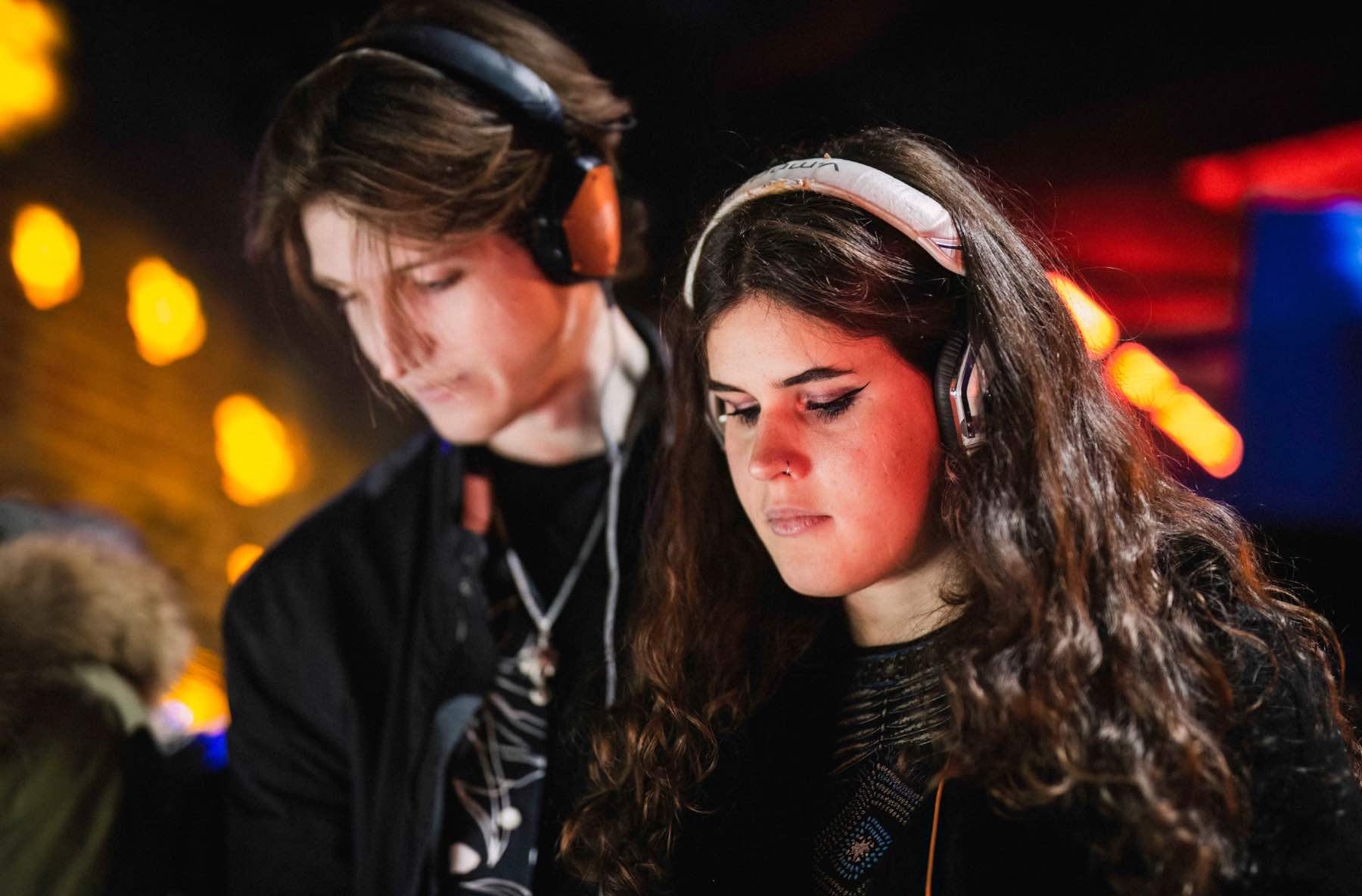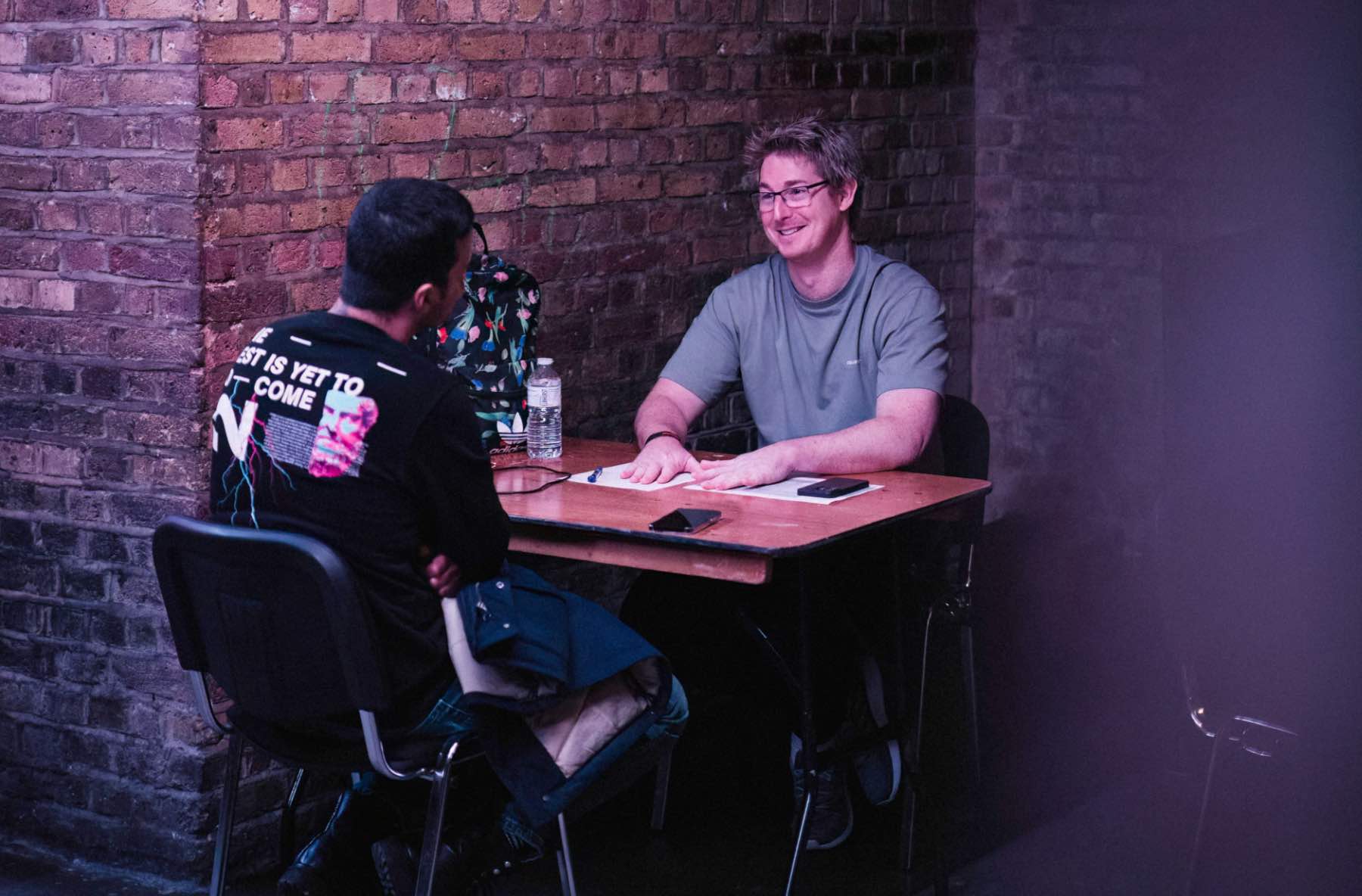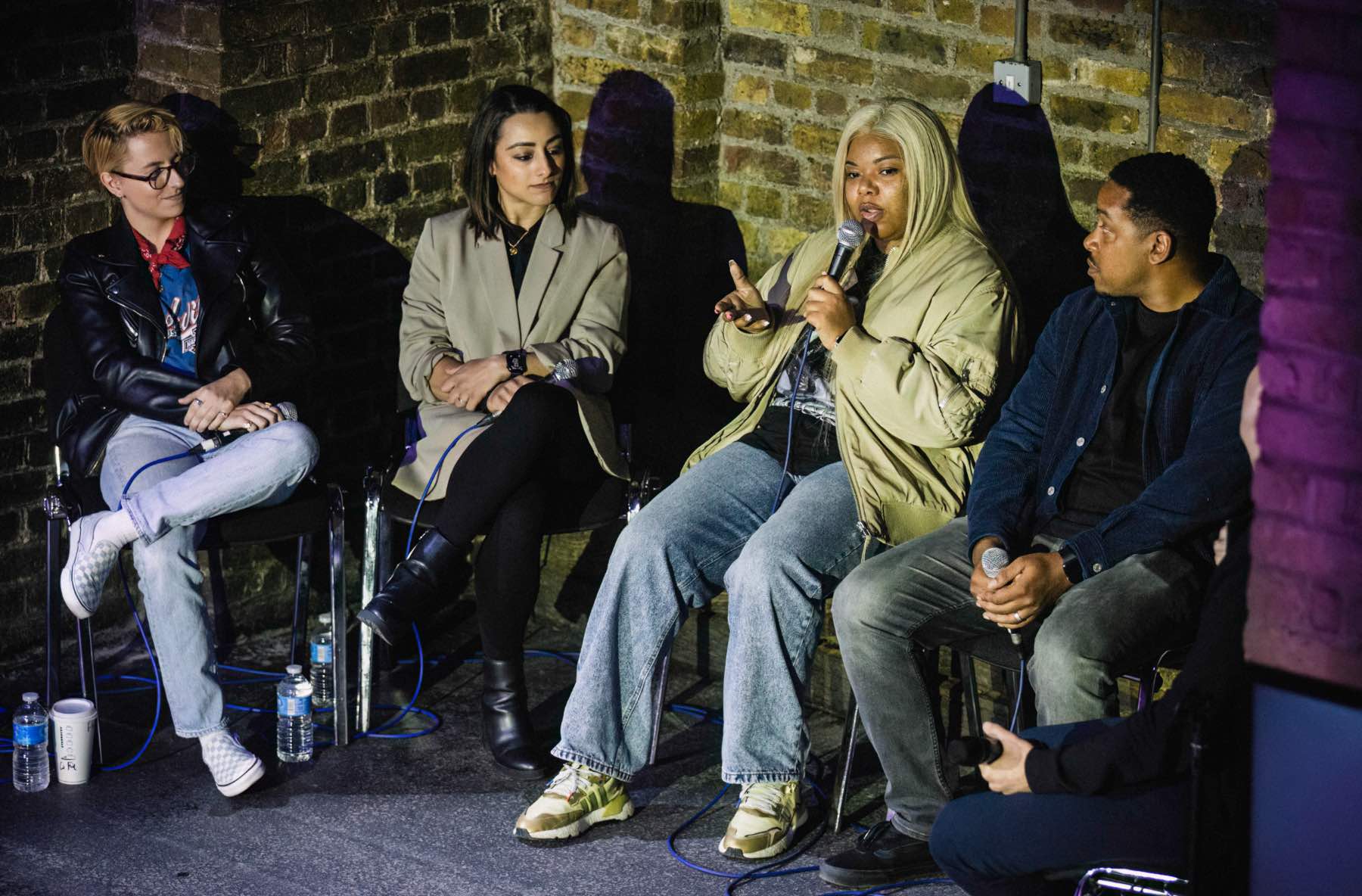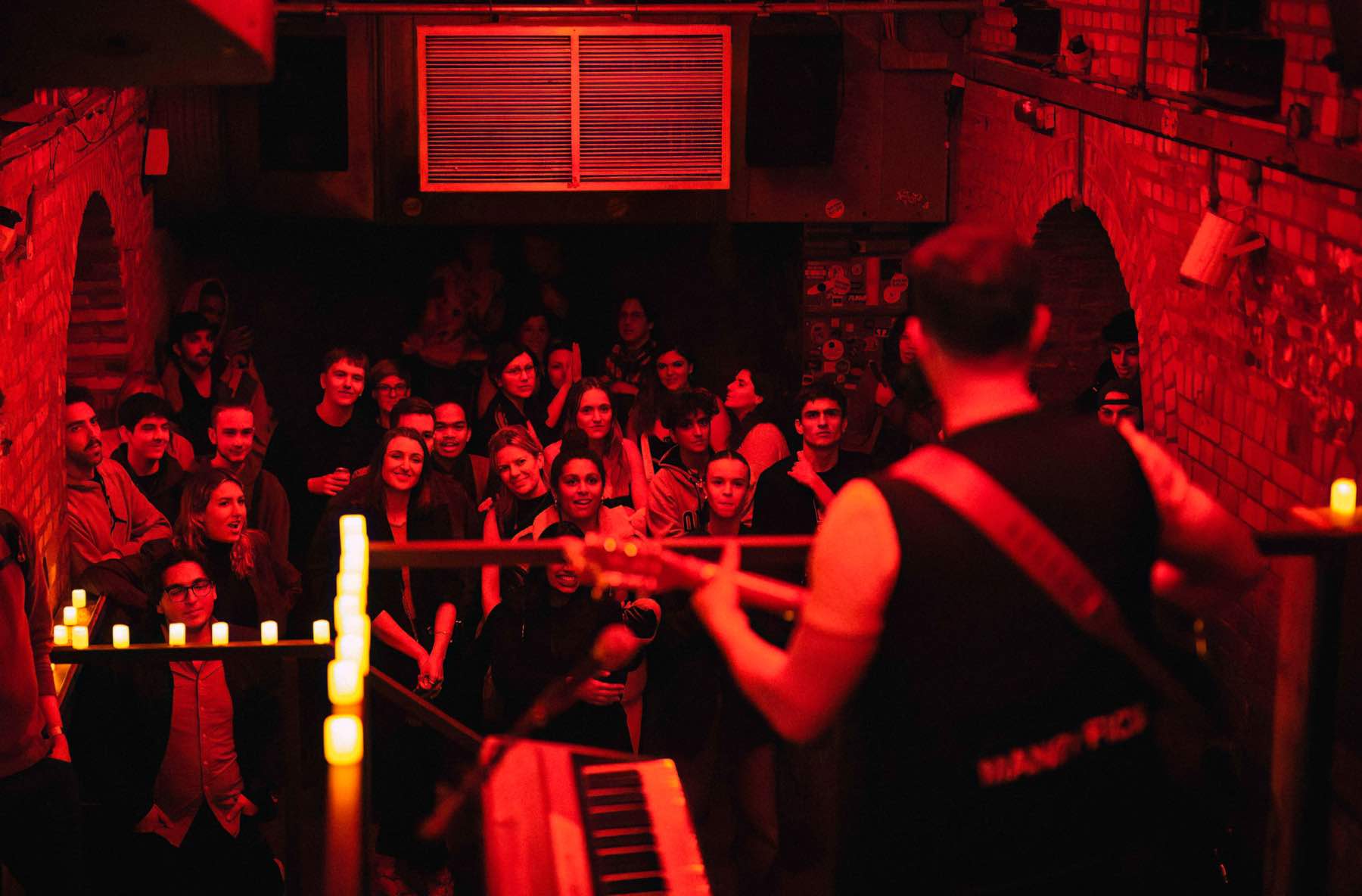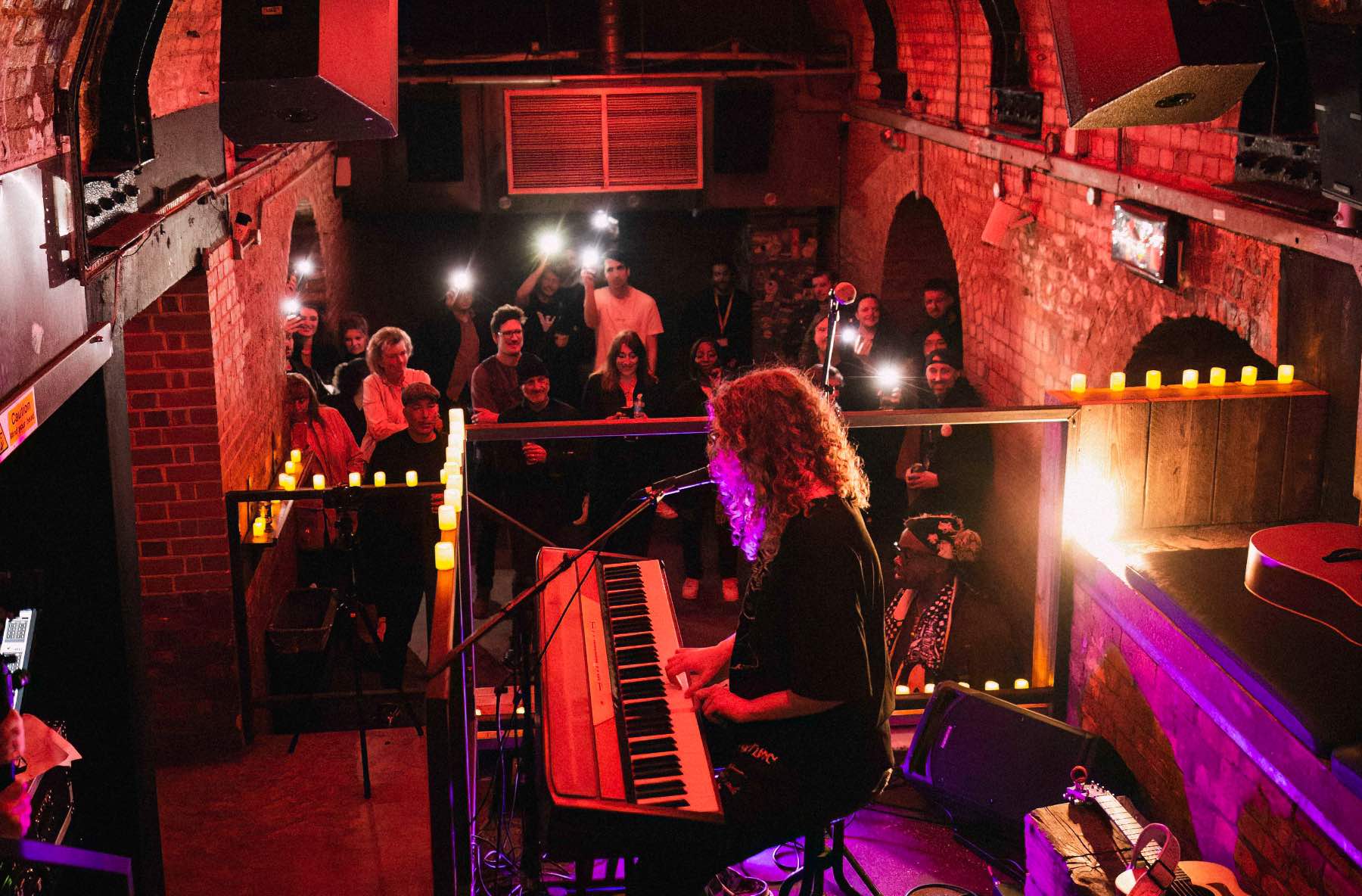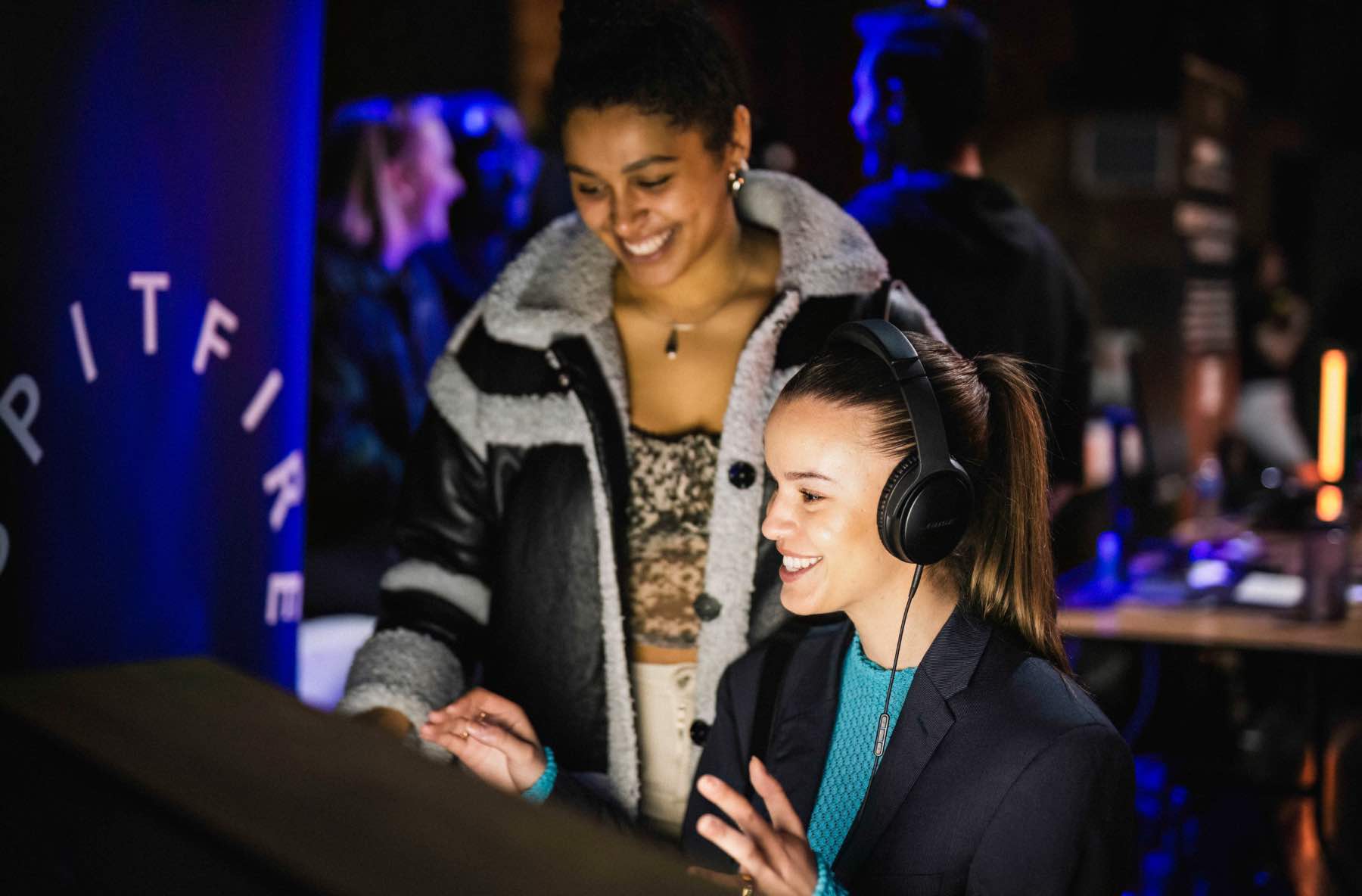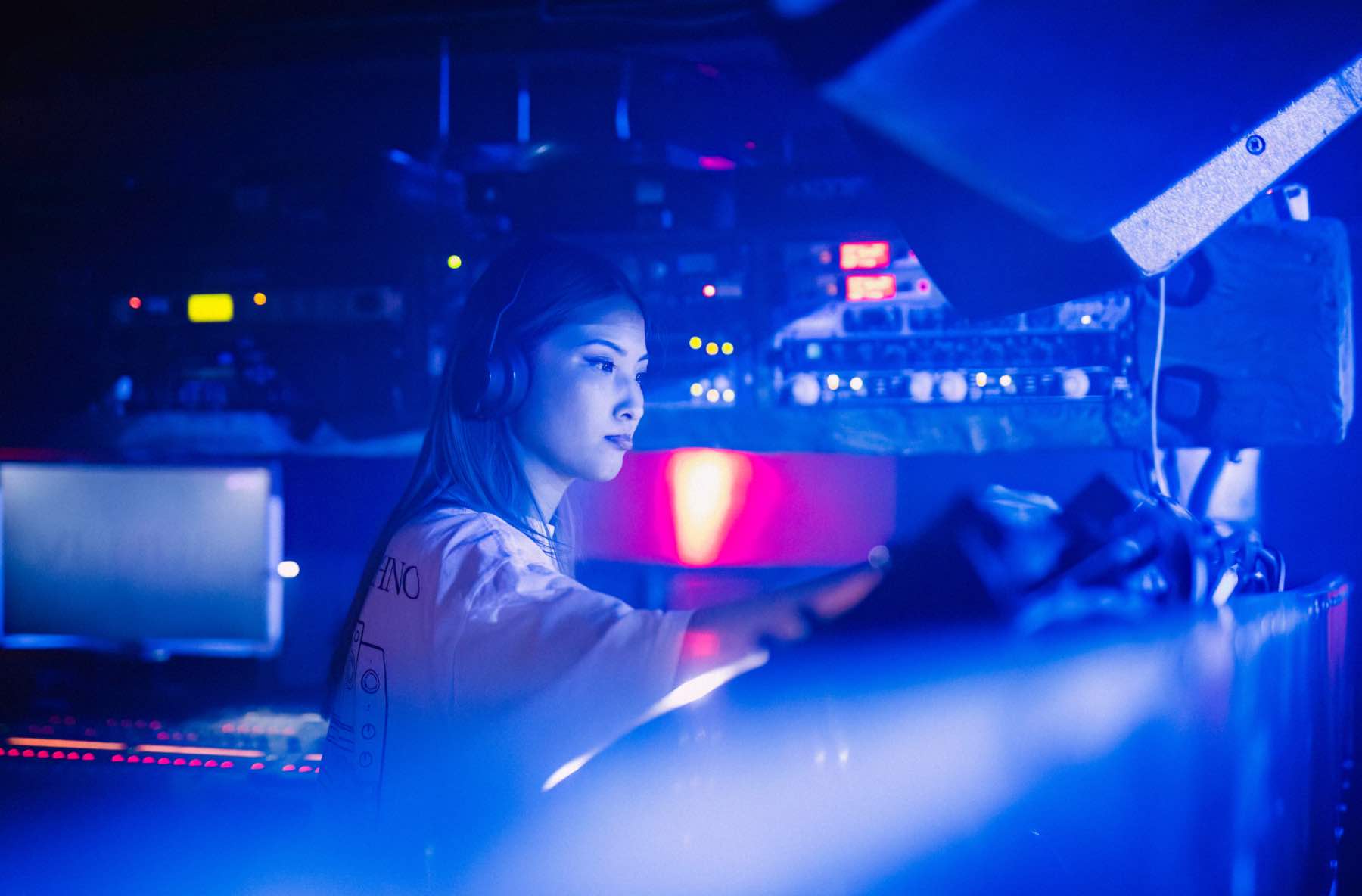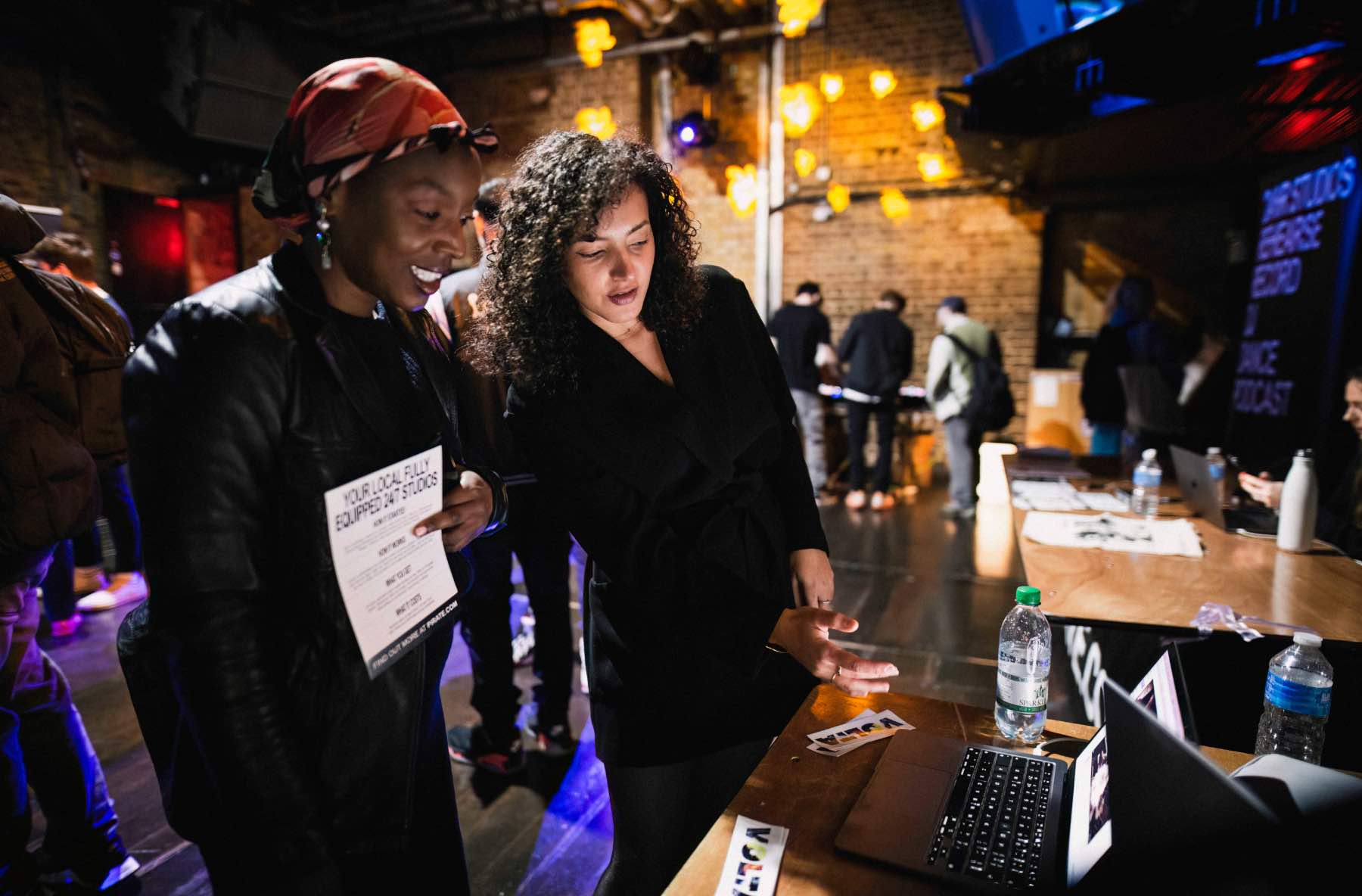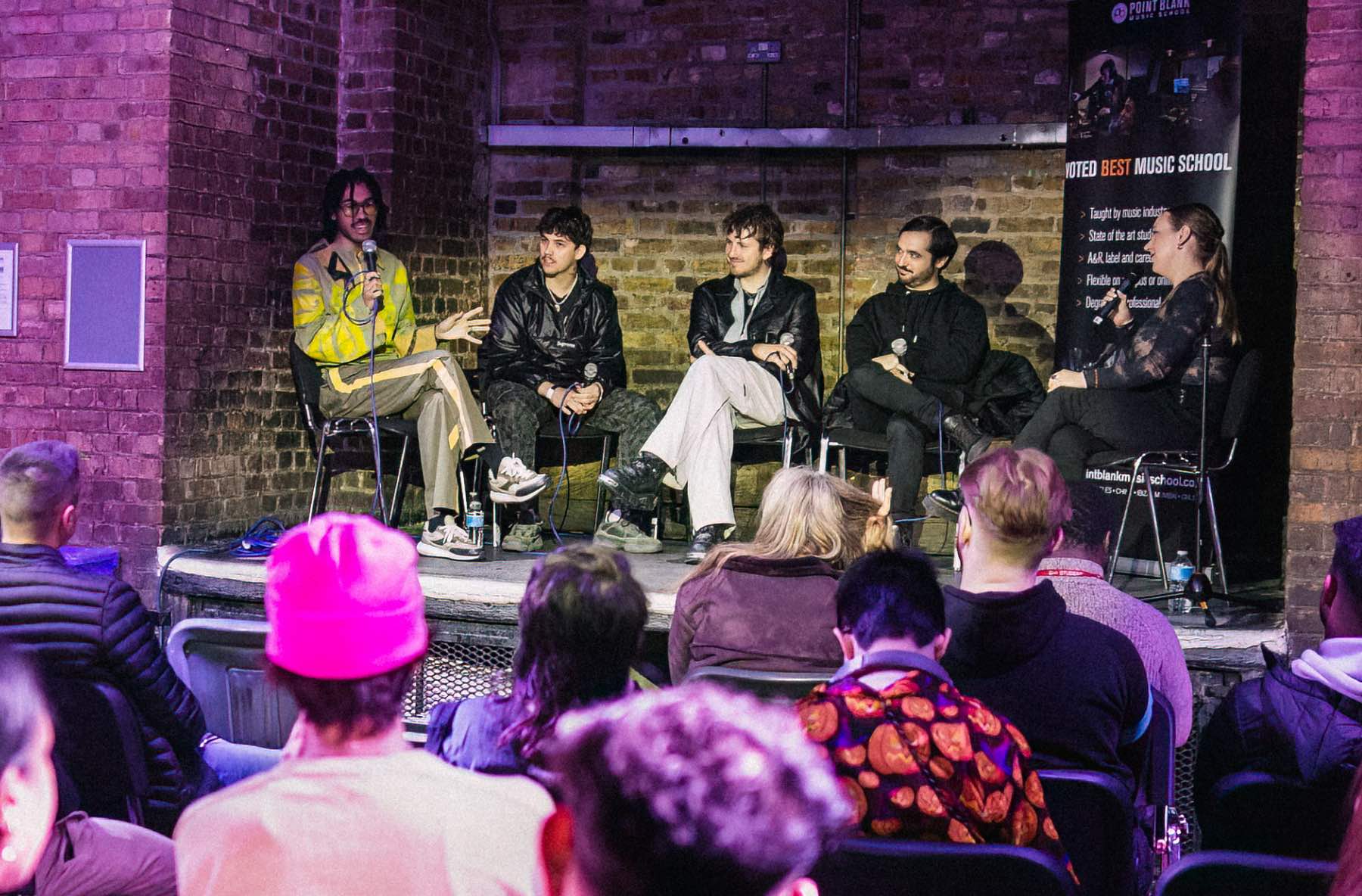 Register to Access Free Courses, Plugins, Projects, Samples & More
When you register with Point Blank, you access an array of free sounds, plugins, online course samples and much more! Simply register below and visit our Free Stuff page to get your hands on a range of exclusive music-making tools and tutorials provided by the team. Fill your boots!