Whilst some members of the Point Blank team travelled south to Ibiza for this year's International Music Summit (IMS), a couple of the team went in the opposite direction to join Point Blank alum Tendayi Mutongerwa, nominee for the Outstanding MAP Graduate Award (OMGA) in Liverpool, presented by UK Music.
Tendayi completed the Music Production and Sound Engineering degree at Point Blank, from 2017 to 2020 and has since made significant strides in his career and the industry. The course includes a whole range of modules built to prepare you for the industry in 2023, from technical modules like Advanced Recording and Mixing to Music Entrepreneur, a module that allows you to develop a range of soft and functional skills such as communication, teamwork and planning.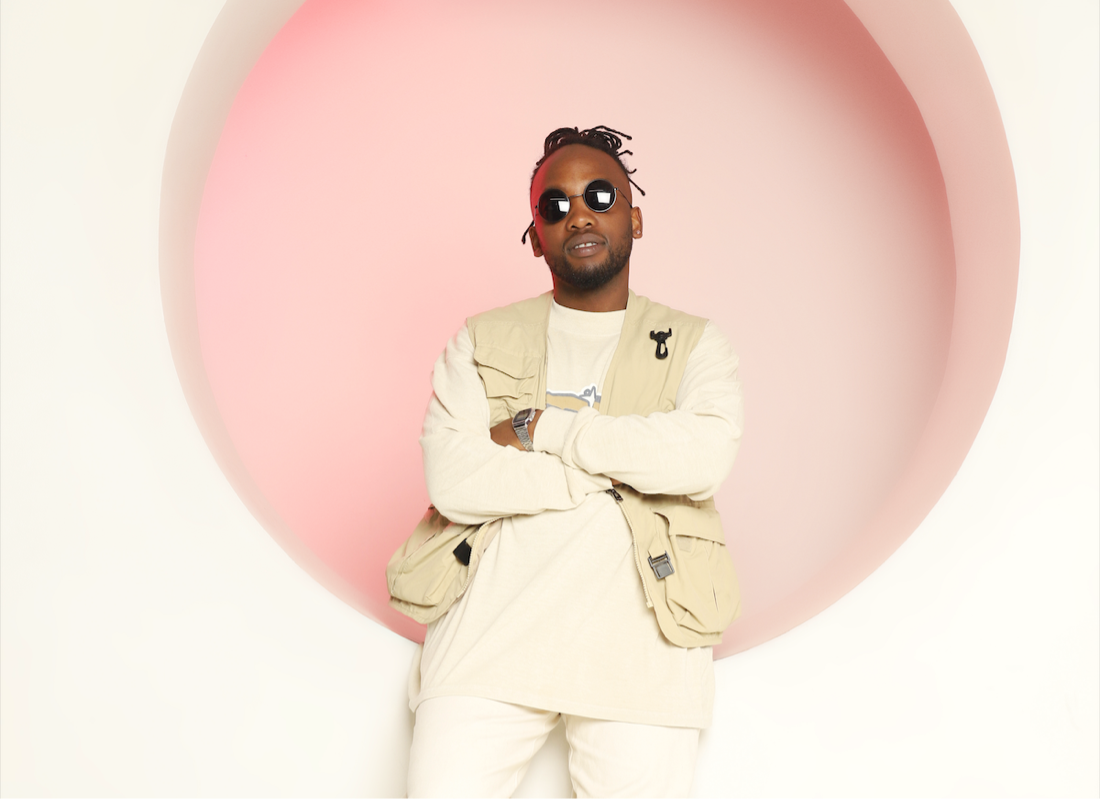 It's an exciting time for Tendayi, who is currently working as a trainee/assistant sound engineer at the prestigious RAK Studios, located just a stone's throw away from the famous Abbey Road Studios. RAK Studios was founded in 1976 by the legendary record producer Mickie Most and has seen the likes of the Animals, Jeff Beck, Donovan, Suzi Quatro, and Kim Wilde, among others, walk through its doors. Therefore, being on their books is certainly an achievement.
Before landing his job at RAK, Tendayi worked as a Youth Programme Sound Technician at The Albany Theatre in South-East London to gain a broader understanding of the music and arts industry as a whole.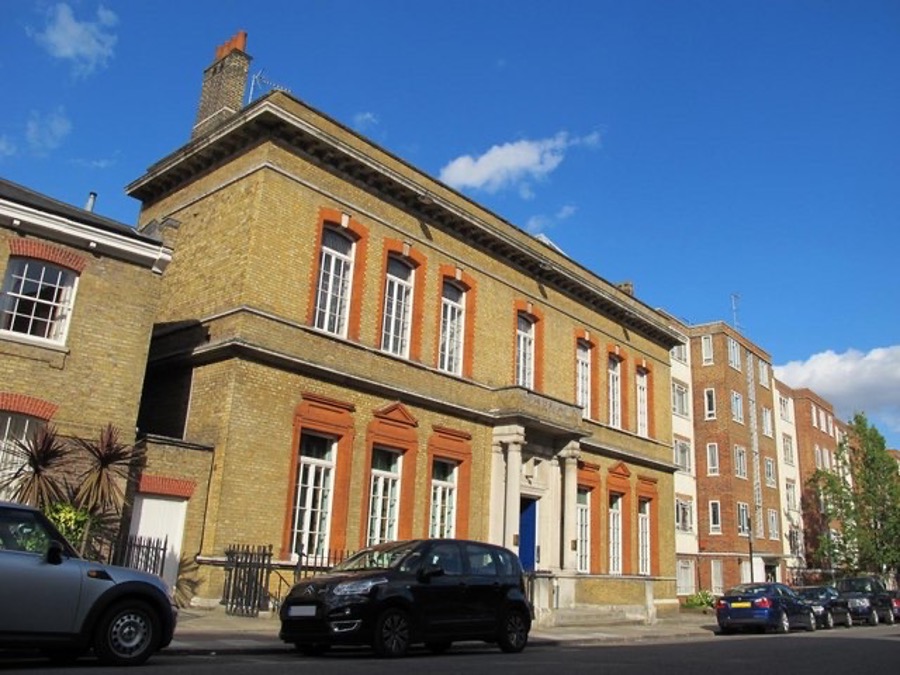 What stands out about Tendayi is that, despite receiving an abundance of opportunities while studying on our Point Blank degree course, he firmly believes in being proactive and creating his own opportunities. Whether it's attending networking events, applying for a variety of paid or voluntary roles, or building his own collectives and relationships, he always keeps himself busy.
"To be honest, with this industry you have to do more than one thing. Isolating yourself in one way is great, but I'm the kinda person who gets bored really quickly, so I have to keep moving and have momentum—do some promoting here, and artist stuff there…working with Richard [Spaven] has been amazing, traveling to different countries and performing music with him. Working with RAK and amazing artists and projects…it's focused me into thinking that I need to just be me and do what I do best, and if that means I do multiple things, then that's what I do."
Tendayi's recent recording on Worldwide FM with his band, founded by drummer and producer Richard Spaven, clearly shows that he has worked hard on his vocal and performing abilities, alongside his sound engineering and industry knowledge. You can watch their session below:
"Point Blank gave me opportunities to look into different departments within the industry, not only music production. It was also music business, sound design, and understanding synchronisation with music, film, TV, and games. Furthermore, I built my network and formed friendships with people who are doing incredible things. It's an honor to be part of that community. I grew a lot in terms of my mentality and tenacity to want to make things work and happen for me."

Tendayi has also been growing the collective Rose Tint Rebellion since studying. It is another successful endeavor that is a testament to his hard work and has culminated in collaborations with fashion labels, sell-out listening parties, and a sold-out performance at the EFG Jazz Festival in 2022, which they have been invited back to this year.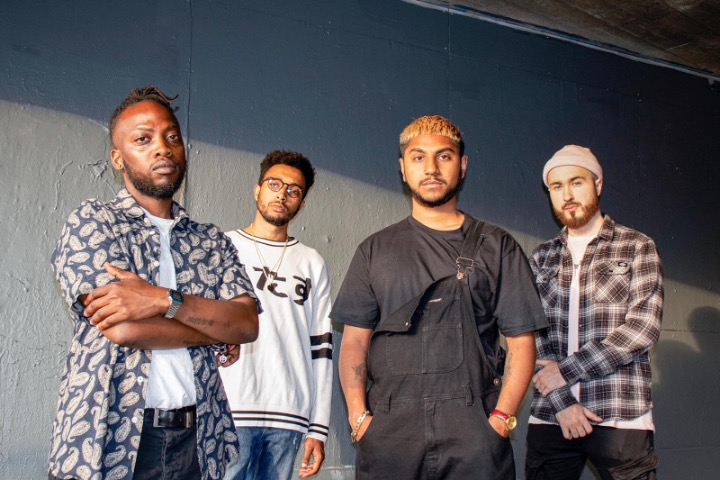 If you are a new student studying at Point Blank, Tendayi has some pretty sound advice.
"Keep the faith! Sometimes it can be hard when you're receiving 'No's, but the 'Yes' will come. You just have to be consistent and keep making the effort. Keep your head in the books, but also keep your head in the music and the game. Keep your ear to the ground and make sure you know what's going on, what's popping, what's not, and why it's not popping. Make your own path and don't wait for someone to lay it for you."
We couldn't have said it better ourselves Tendayi…
For all these reasons, Tendayi and the people he surrounds himself with are beginning to be recognized and rewarded for their hard work, and this recognition continues to grow.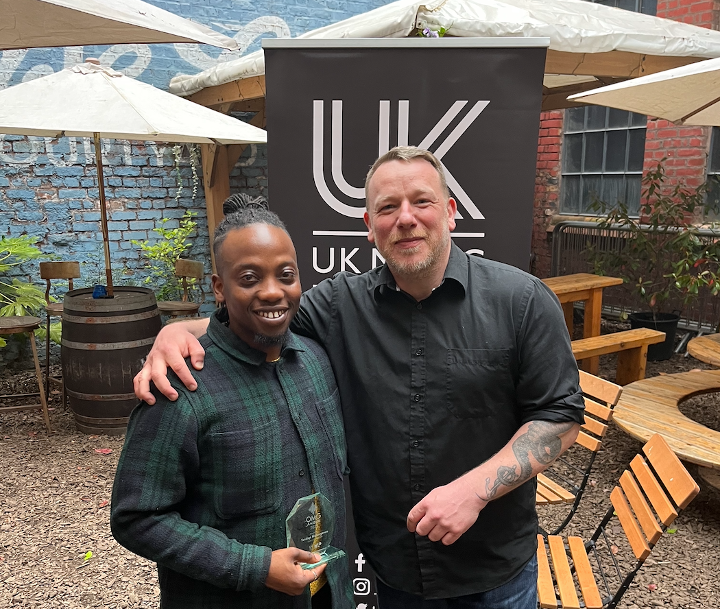 As Tendayi collected his Top 5 OMG 'Honourable Mention' award and walked off the stage in search of his glass of Champagne, he received a text from his colleague at RAK Studios. After quickly reading it, he looked up and said, "Oh, we've won Studio of the Year at The Music Producers Guild Awards too!"
Don't miss Tendayi's most recent collaboration with Josh Arcoleo, 'Time', which will be released on June 2nd, 2023."
To receive the same opportunities and connections Tendayi built his career from, check out Point Blank's courses here and begin your exciting journey into the music industry! As a Point Blank student, you'll not only receive an education designed and taught by industry professionals who have worked with some of the most prominent labels (Virgin (EMI), Mercury Records, Universal, and Sony Music), but you'll also be immersed in a community of like-minded students you can not only learn from, but collaborate with.
Follow Tendayi's journey on Instagram here.
Check out Rose Tint Rebellion Collective here.
Find out more about UK Music here.
Register to Access Free Courses, Plugins, Projects, Samples & More
When you register with Point Blank, you access an array of free sounds, plugins, online course samples and much more! Simply register below and visit our Free Stuff page to get your hands on a range of exclusive music-making tools and tutorials provided by the team. Fill your boots!