Point Blank L.A. partnered with Focusrite to offer one lucky aspiring music producer a once-in-a-lifetime chance to receive a 100% full ride scholarship to any Point Blank Los Angeles Diploma Program. After so many inspiring applicants, we are thrilled to announce that the incredibly talented Miguel Martinez has been awarded the prestigious Focusrite Full Ride Scholarship to Point Blank L.A.!
We had the opportunity to ask Miguel about some of his music background, inspirations, and goals prior to winning this scholarship and what winning the Focusrite Full Ride Scholarship means to him.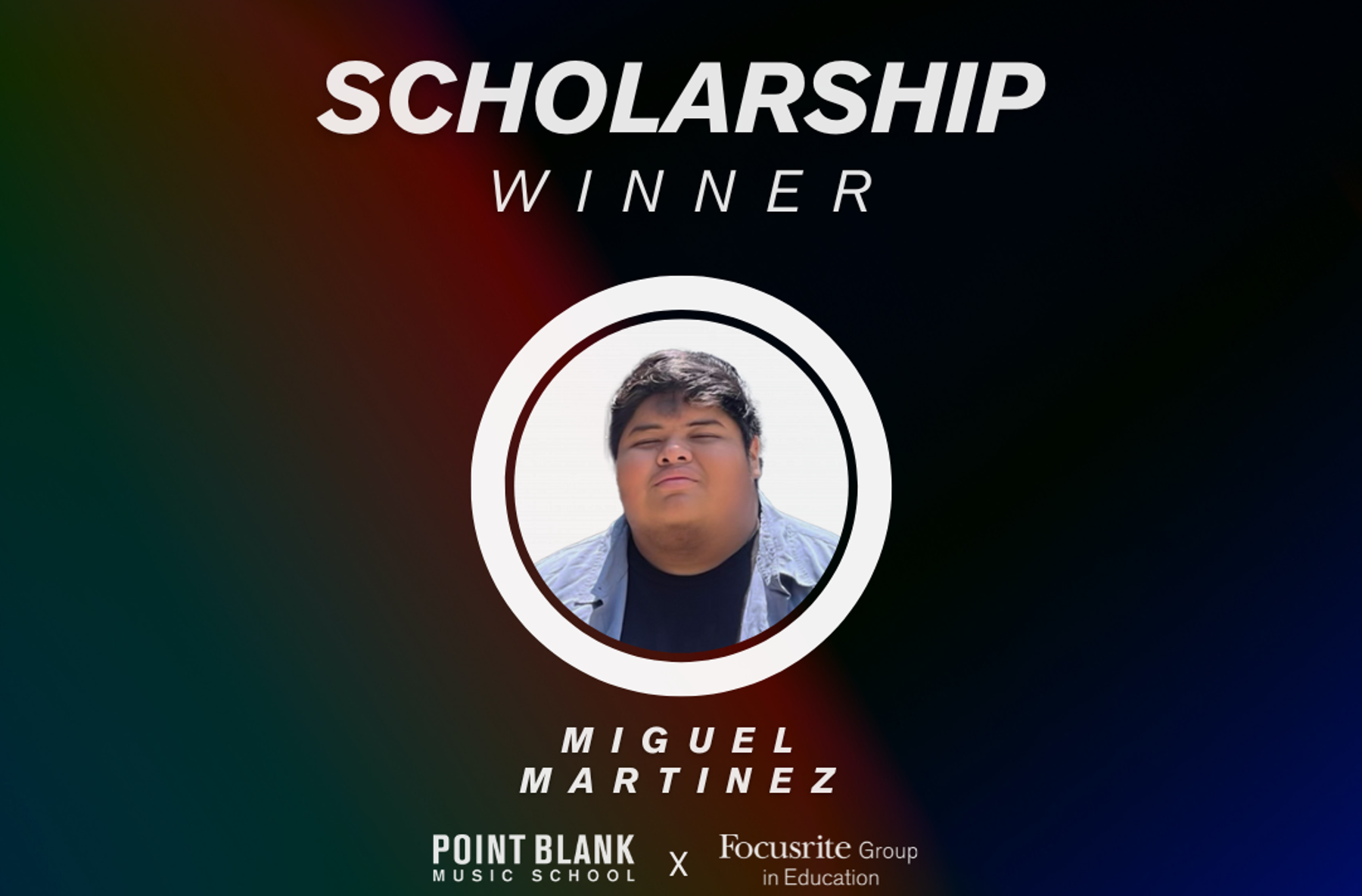 What inspired you to pursue music?
"I was born and raised in South Central LA. Coming from a Central American family, and being a first generation student I wasn't really given anything, I've always had to find ways to get things done. Since I can remember I have loved music. I started singing at the age of 12 in church anniversaries, during my middle school days I joined band and began learning the trumpet. I then began leading the worship team at my church and once I started attending university I joined a jazz ensemble where we played songs like Misty and Take Five."
Who are your inspirations?
"Artists I look up to are Maverick City Music and Elevation Worship. They have revolutionized what "Christian" Music is and have gained a lot of popularity for their different style."
What are your goals and aspirations?
"My goals are to gain the skills to be able to navigate the vast Music Industry as Producer and Engineer. A few other of my top goals are to open my own studio, and create music for movies/tv shows. My greatest aspiration is to make the world a better place through music."
What classes are you taking, and what do you hope to achieve studying at Point Blank? 
"So right now, I am currently taking music production, audio engineering, and music composition. I hope to leave with knowledge and experience. I know there's going to be some ups and downs in the journey, you know the glory be to God. I'm here, and I'm ready to learn."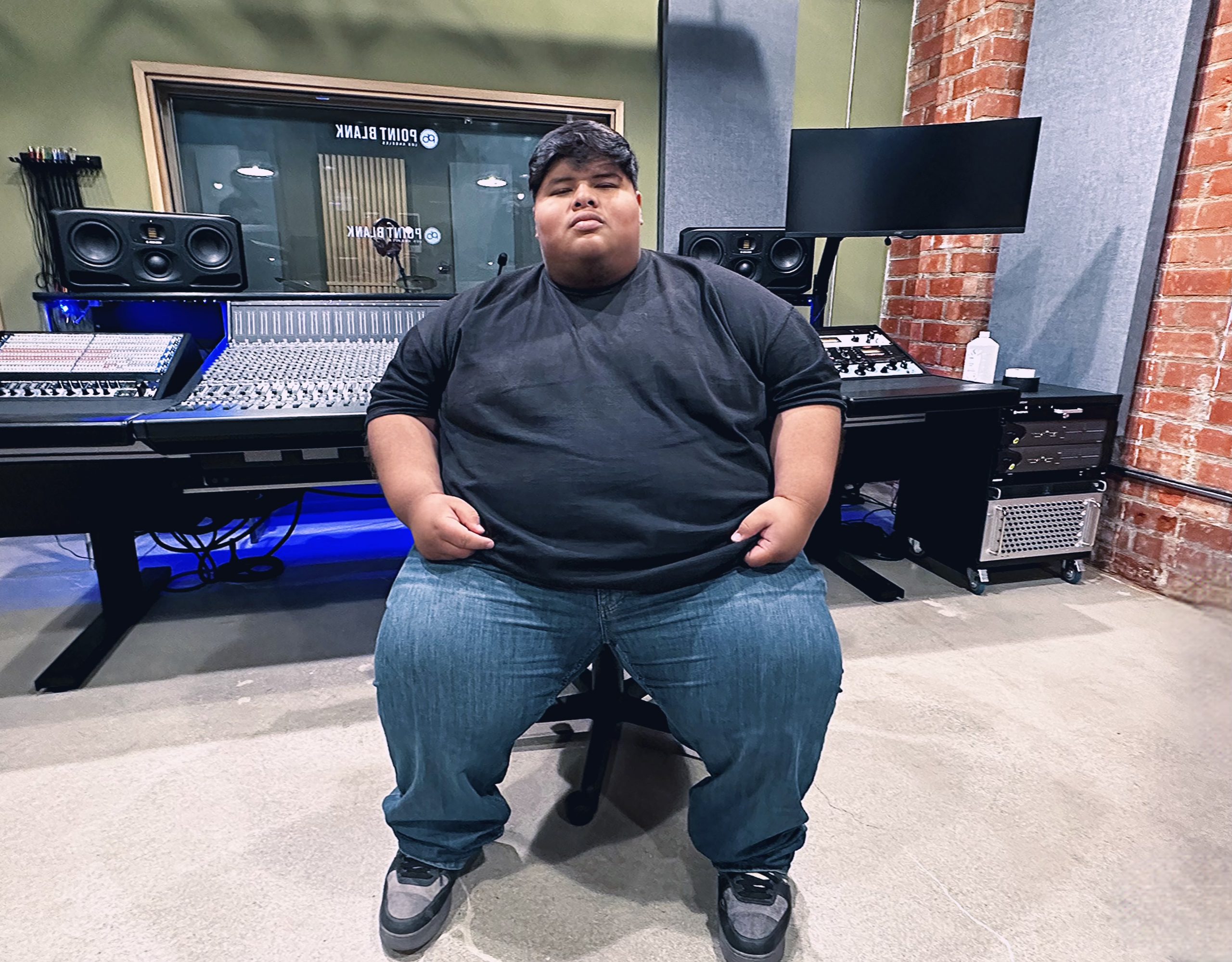 As Miguel embarks on this incredible adventure, we cannot help but eagerly anticipate the extraordinary music he will create. By joining forces with industry professional instructors and talented peers at Point Blank L.A., he is set to take his already exceptional skills to new heights. Stay tuned as we follow Miguel's journey, providing updates on his progress, experiences, and the exciting projects he makes along the way. Let his story inspire you to chase your own dreams relentlessly, for there is no greater feeling than turning passion into a reality.
If you're interested in learning how to produce your own music, mix and master tracks as well as DJ, sing, write songs and more, we'd highly recommend checking out our music production, audio engineering, and music composition courses in Los Angeles. Not based in L.A.? No problem, we have a range of online degree courses that you can study from anywhere in the world.
Register to Access Free Courses, Plugins, Projects, Samples & More
When you register with Point Blank, you access an array of free sounds, plugins, online course samples and much more! Simply register below and visit our Free Stuff page to get your hands on a range of exclusive music-making tools and tutorials provided by the team. Fill your boots!