At Point Blank, we are focused on continually enhancing the student experience. As part of this commitment, we are thrilled to announce the introduction of a brand new campus right in the heart of Shoreditch, set to open its doors in October 2023.
With this exciting development, Point Blank's total facilities' space will reach an impressive 30,000 sq ft.
This state-of-the-art facility, with its cutting-edge design and technology, will nurture the next generation of music producers, singer/songwriters, DJs, and sound engineers. From generous workspaces to the latest industry-standard equipment, this school isn't just a building—it's a creative hothouse designed to shape the sound of the future.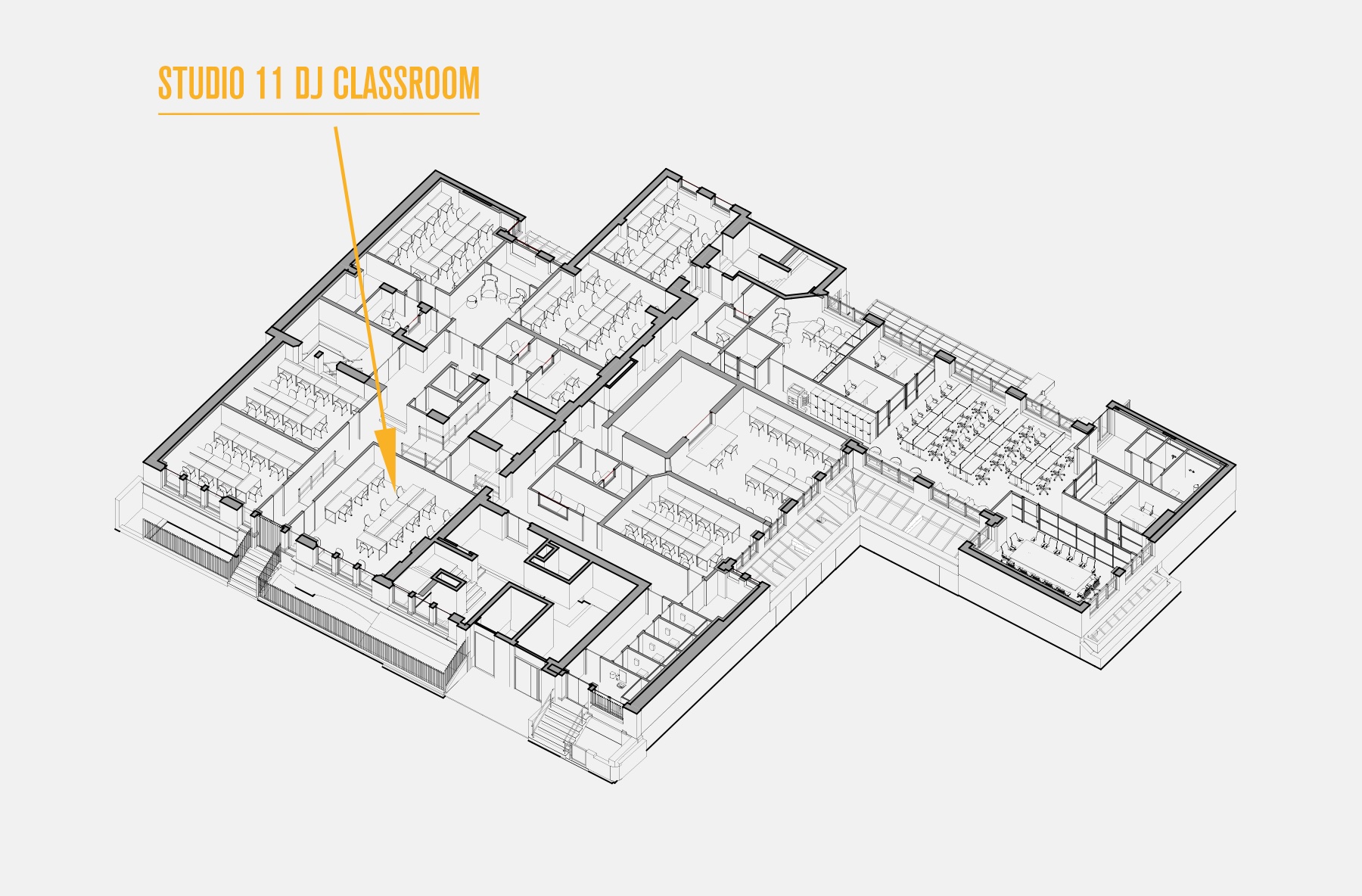 One of the standout features of our new campus is the dedicated DJ Performance studio, in collaboration with Pioneer DJ, the global leaders in DJ gear. Modelled after our existing cutting edge studio at the Orsman Road campus, this space boasts 16 brand new DJ workstations for our students. Every student at Point Blank Music School has their own dedicated workstation, encouraging independent creativity, experimentation and mastery.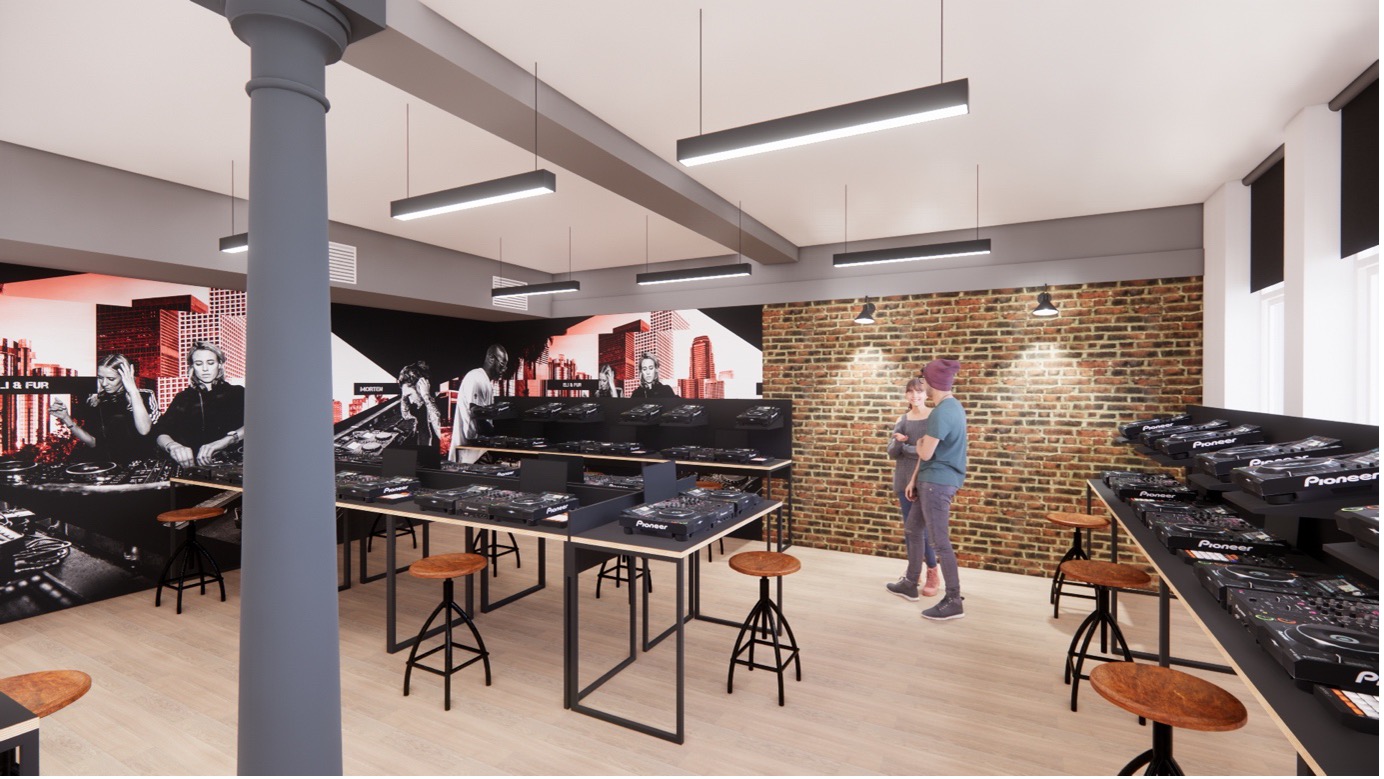 With a slew of Pioneer's finest gear at each workstation, students can hone their craft on industry-standard equipment. From the crisp sound quality of the Pioneer VM80 Speakers to the versatile mixing capability of the DJM V10 and DJM A9 mixers, we've got you covered. Not to forget the classic vinyl sounds from the PLX-1000 Turntable and the high-quality digital playback of the CDJ 3000s. Whether you're an old-school turntablist or a modern digital DJ, you'll find all the tools you need to create, perform and innovate.
Not only will our students get hands-on experience with top-tier equipment like the Pioneer XDJ-XZ, but they'll also have the chance to experiment with the sophisticated effects and sampling capabilities using gear like the DJS 1000 External Sampler-Effect Unit or the RMX 1000.
At Point Blank, we believe in providing our students with the best possible learning environment. If you're inspired by the new DJ performance spaces and are serious about forging a career in music, consider enrolling in our Music Production and DJ Performance degree course. If you're in a hurry, we offer a 2-year accelerated pathway as well as the standard 3-year option.
Complementing these studios you will find our dedicated Music Production classrooms, where students will complete the music production modules in their course. Each student will have access to an individual workstation fully equipped with an Apple computer, Focusrite Audio Interface, MIDI keyboard and additional controllers. Six such classrooms will be part of our new facilities, offering ample space for students to immerse themselves.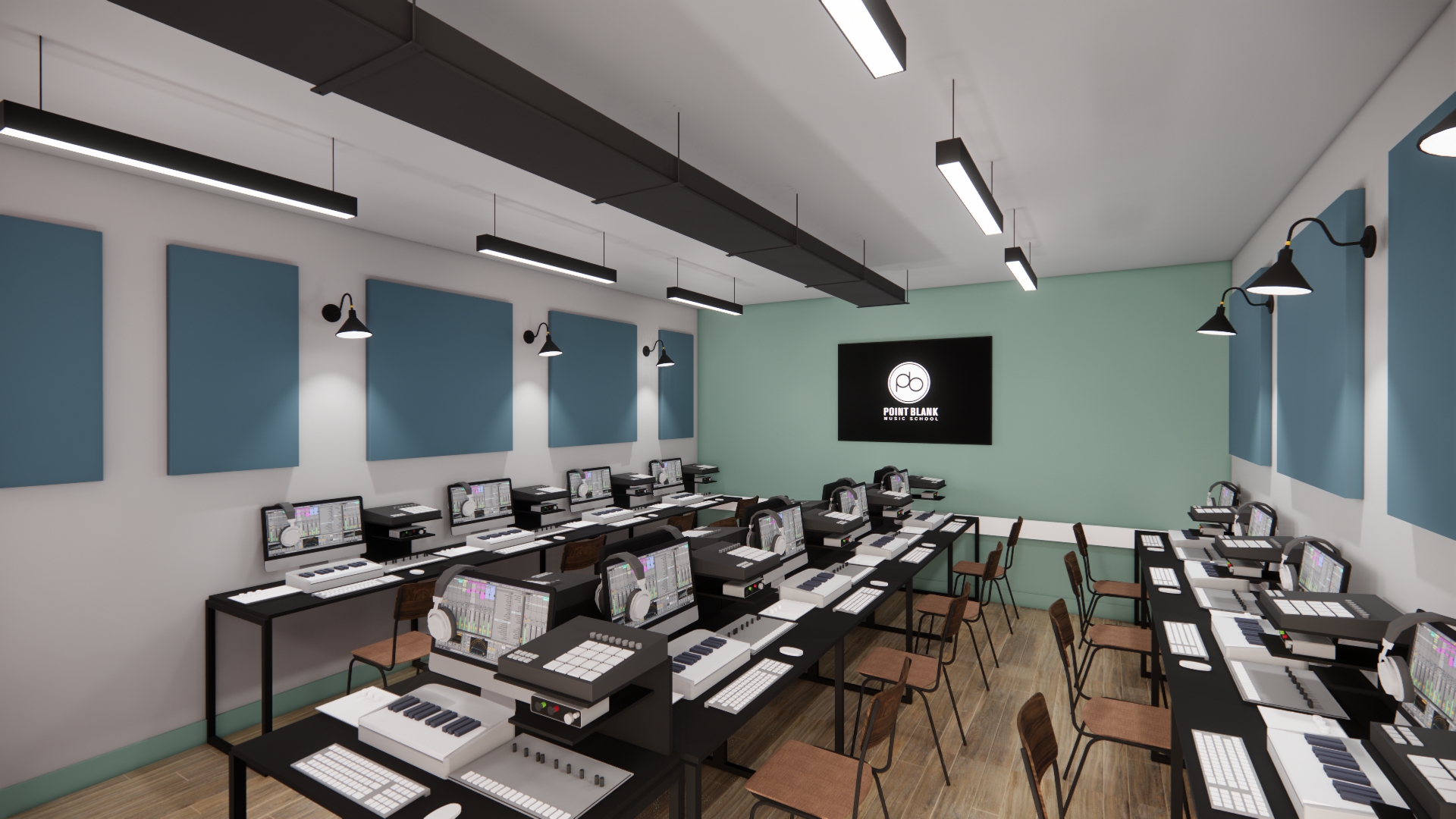 In terms of private practice, our new facilities will house nine personal recording studios with four vocal booths. These are available for students seven days a week, allowing you to work on projects, collaborate, record and mix in a truly professional environment. These studios feature top-of-the-line equipment, including Apple computers, Universal Audio interfaces, MIDI keyboards, and the latest Ableton Push 3 controllers.
Finally, no music institution would be truly complete without a vibrant focal point like The Hub. The Hub is more than just a common area for students to gather; it's an electrifying space where your growing talents are both nurtured and applauded. This multifunctional area is fully equipped with a great PA system, a two-way stage, an SSL mixing console amongst other state-of-the-art equipment, setting the scene for a wide variety of events, from intimate student performances to pulsating DJ sets. All underscoring our students' transformative journey from novices to polished professionals.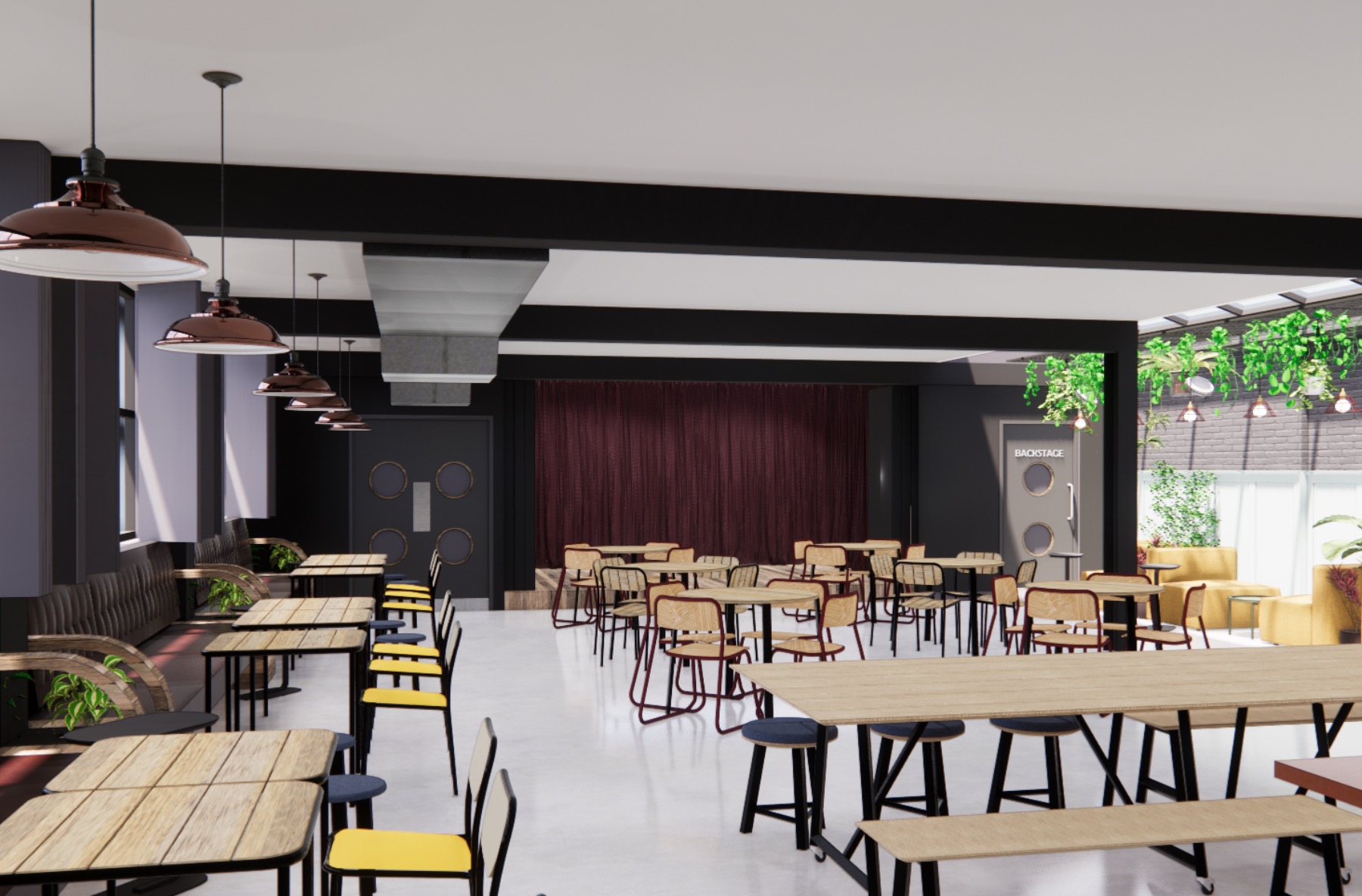 The Hub also hosts regular masterclasses with industry giants such as Karen Harding, Duke & Jones and legendary producer Trevor Horn, offering students unique insights that go well beyond the coursework alone.
Adding to its allure, The Hub is outfitted with digital mixing capabilities, atmospheric lighting and comfortable seating areas. From morning till late into the night, The Hub acts as a pulsating heart for our students, embodying the exuberant spirit of live music and the strong sense of community that characterises London's finest music school.
Our new campus is set to be an exhilarating HQ for music education, offering students an immersive and collaborative learning environment. The DJ Studio isn't just a space to learn—it's a platform to connect, create and collaborate with like-minded individuals who share the same passion for music.
Keen to enhance your music production skills and buzzing to be one of the first students in our new building? Our degree courses are the perfect way to set you up for success in the ever-evolving modern music industry. You can look at the whole host of courses we offer here.
With our dedicated workstations, industry-standard gear and a creative environment that stimulates innovation, Point Blank Music School's new campus in Shoreditch is ready to redefine music education and launch your career.
Register to Access Free Courses, Plugins, Projects, Samples & More
When you register with Point Blank, you access an array of free sounds, plugins, online course samples and much more! Simply register below and visit our Free Stuff page to get your hands on a range of exclusive music-making tools and tutorials provided by the team. Fill your boots!