Last week the Point Blank Los Angeles crew headed to NAMM 2017 – a music industry trade show described as 'the largest in the world' based in Anaheim, California. There, we scoped out the very latest in new gear from the world's best manufacturers and of course took the time to jam with some! Between stalls we managed to tear ourselves away from the plethora of hardware to take a few snaps. Take a look below to see a snapshot of what went down at the event.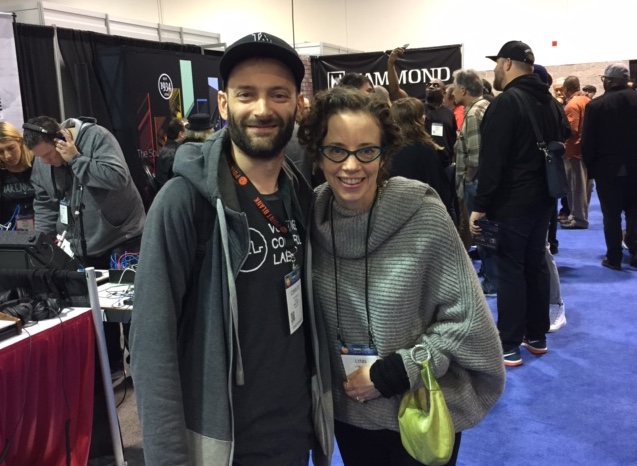 PBLA's Lynn Tejada and Joe Computo
New hardware from AQA ElektriX and Arturia, just two of many items on show
Teenage Engineering's OP-Z video synthesiser was definitely a favourite
After the success of the OP-1, this is definitely one to watch, Teenage Engineering are making waves with some really unique hardware, with the OP-Z being the latest.The video synth has an expected release date of late summer 2017 and will apparently be less expensive than the OP-1, which comes up at around $849.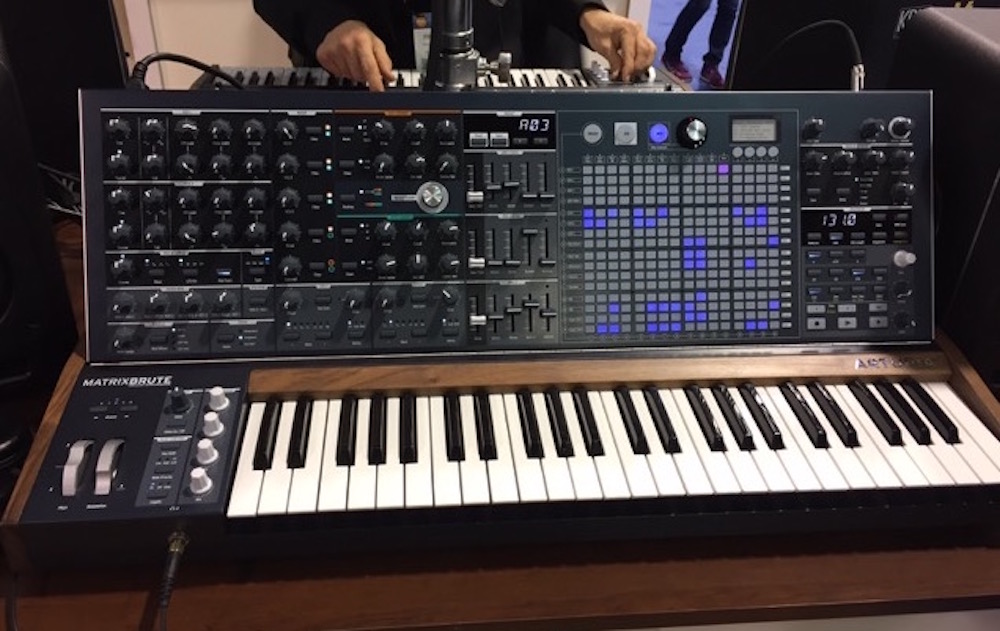 The new MatrixBrute from Arturia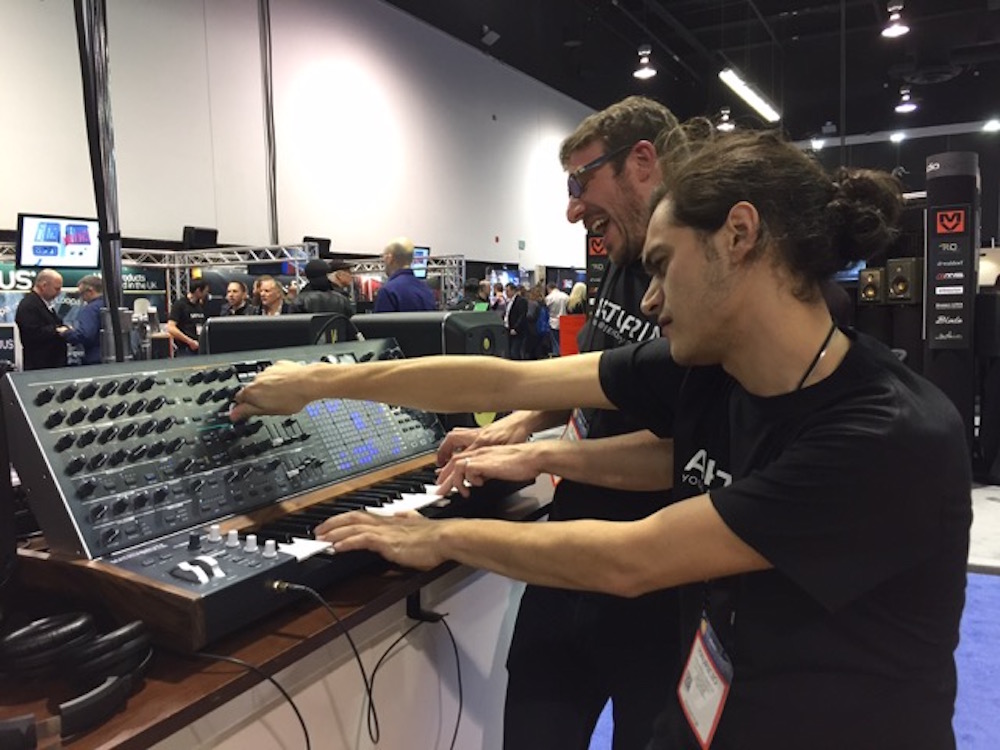 Arturia's Mauricio Garcia & Sylvain Missimer on an intense jam session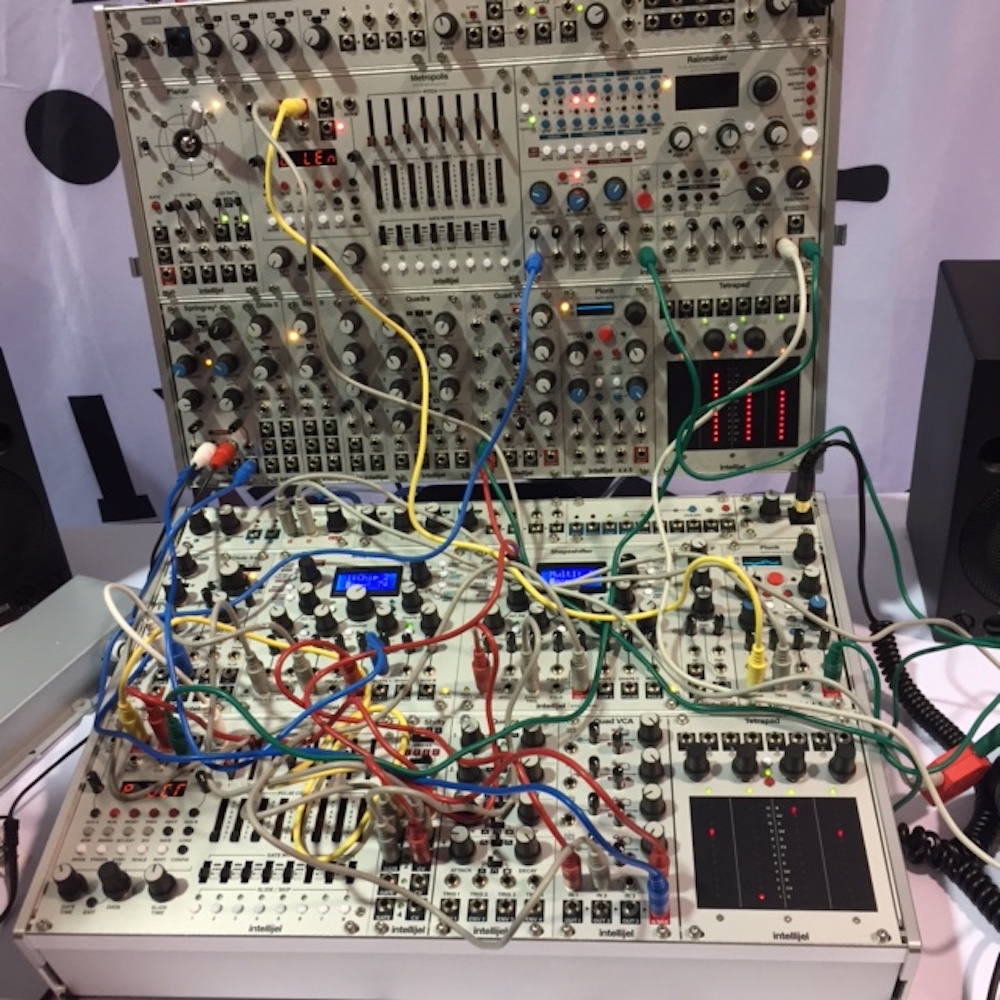 One of the many gorgeous modular units on display – this one from Intellijel
The Intellijel percussion synthesiser, Plonk, was made in collaboration with Applied Acoustic Systems. It's a polyphonic resonator, allowing two voice polyphony, which enables you to create a ton of acoustically realistic percussion sounds which you can then manipulate as you please. A powerful piece of kit! This is just one of a whopping ten new products Intellijel had on display at NAMM 2017. See a video demonstration below.
Intellijel's 'Plonk'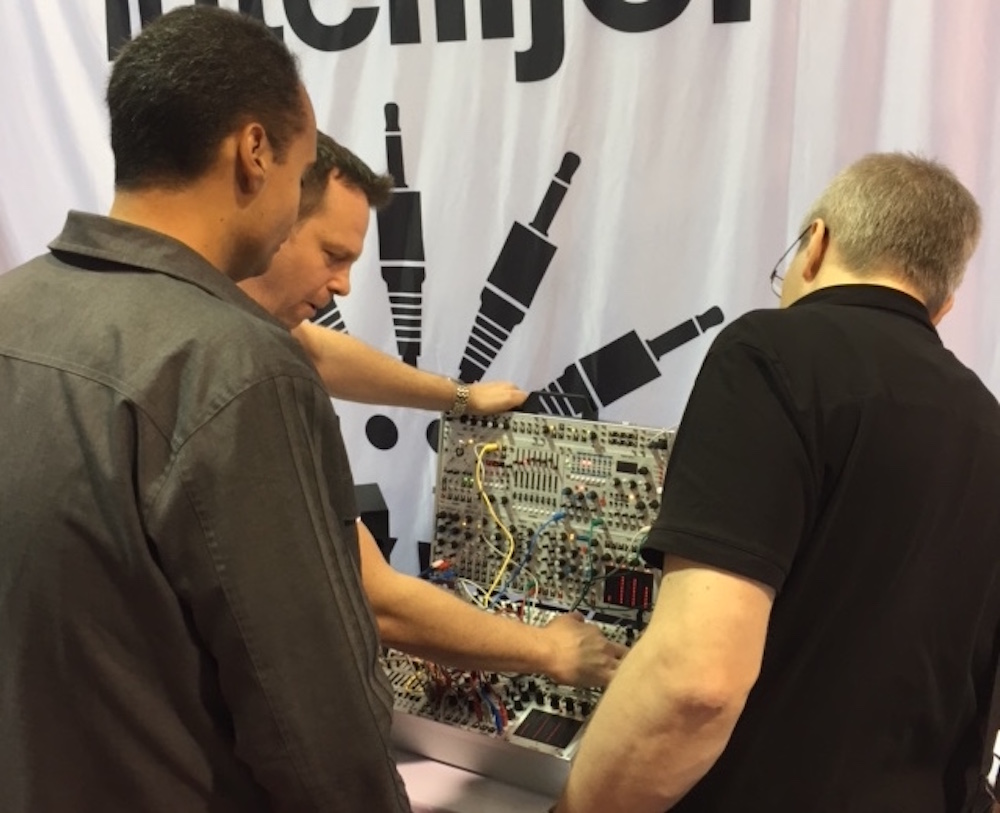 Giving the unit a test-run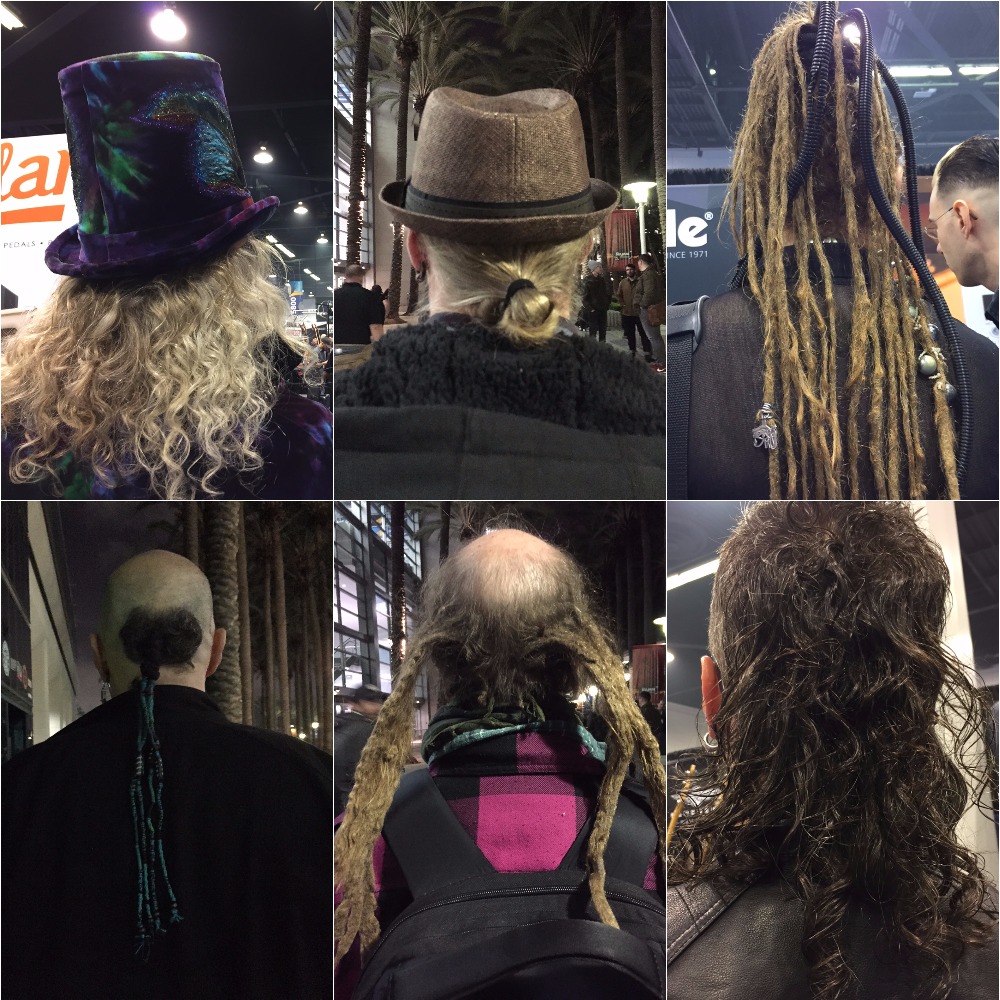 Some of NAMM's finest hairstyles – key for any aspiring music producer
The legendary Dave Smith & Tatsuya Takahashi talk synthesis, design and influence 
For those considering studying with us at Point Blank Los Angeles, now is the time to enrol as you'll get a free copy of Ableton Suite, worth $749! Based in the iconic Mack Sennet studios, you'll have access to a range of high-end studio equipment and industry professionals to help you get the best out of your productions.
Register to Access Free Courses, Plugins, Projects, Samples & More
When you register with Point Blank, you access an array of free sounds, plugins, online course samples, access to our social network Plugged In and much more! Simply register below and visit our Free Stuff page to get your hands on a range of exclusive music-making tools and tutorials provided by the team. Fill your boots!