Whether you're a beginner or an experienced DJ, improving your skills through further education, like DJ school is always a great idea. In this ever-evolving world, you can now take DJ classes in the classroom or from your bedroom. Point Blank offers both in-person and online courses, but which courses are best for you? Let's compare the two to help you pick the best fit for your lifestyle.

In-Person DJ Classes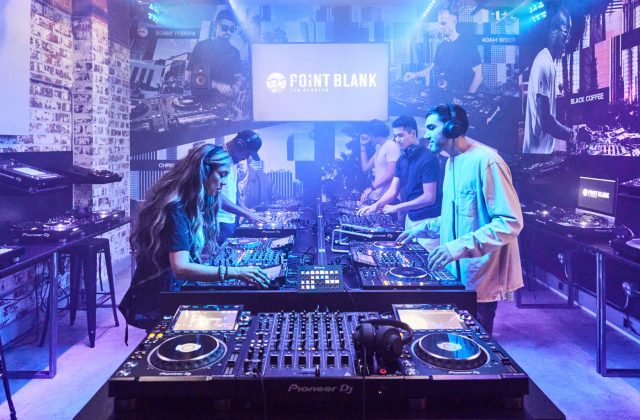 Point Blank's In-person DJ school is an excellent way to jumpstart your career. Our campus is home to the best DJ studio in the world, sponsored by Pioneer, which means students get to use the latest gear like the CDJ-3000 Nexus, DJM-V10 mixers, XDJ-XZ controllers, turntables, effects units, and more. In these classes, students learn from highly skilled and reputable instructors who provide guidance throughout their learning journey. Plus, Open Lab time is available to help students practice their DJ skills outside of class hours.
In addition to learning in-class, all programs include additional training sessions outside of the classroom in our Open Forum Friday setting to ensure students are able to refine their skills. Not only do you get to learn from some of the best in biz, but you also get to connect and collaborate with other fellow students, and in the world of DJing, building relationships, especially early on, is one of the most important aspects of your DJ journey.
Online DJ Classes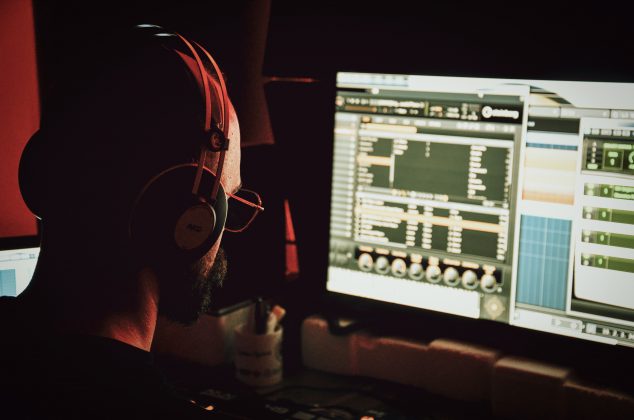 If you're looking to kickstart your DJ journey but don't have the ability to attend in-person dj classes, don't worry, we got you! Our online DJ school may just be the perfect option for you! Not only do you get to learn at a pace more flexible for your schedule, but you also get to learn from some of the best and most reputable DJs in the industry. Our instructors will lead you in a real-time class from the comfort of your own home, and should any gear issues arise, we'll also help troubleshoot with you so you can get back to learning how to make that sweet mix.
Whether you're looking to learn the fundamentals or take your skills to the next level, Point Blank has got you covered with a variety of courses to choose from. The best part – our online classes are great for those who are just starting out or for anyone with a busy schedule. Also, as a little bonus, all Point Blank students who enroll in our DJ school classes receive a 25% discount off all Pioneer DJ controllers, hardware, and equipment.
The decision of whether to take in-person DJ classes or online DJ classes is all based on your lifestyle and what you're looking for. If you live in an area where our Los Angeles and London locations are situated and want a more hands-on learning experience, in-person DJ school may be the best option for you. However, if you require more flexible learning hours our online DJ school may be more suitable. Regardless of which option you choose, the essential thing is to find a course that helps you achieve your DJing goals and provides a solid foundation for you to build on.
Register to Access Free Courses, Plugins, Projects, Samples & More
When you register with Point Blank, you access an array of free sounds, plugins, online course samples and much more! Simply register below and visit our Free Stuff page to get your hands on a range of exclusive music-making tools and tutorials provided by the team. Fill your boots!