Point Blank Music School in Los Angeles (PBLA) and our longtime partners at Focusrite Group are thrilled to announce a groundbreaking new scholarship offering that will give one lucky aspiring music producer a once-in-a-lifetime chance to take their music to the next level at Point Blank.
Together, we are proud to present the PBLA x Focusrite Group Full-Ride Scholarship, an exceptional opportunity for one lucky winner to receive a 100% scholarship to any PBLA Diploma Program. The Full-Ride Scholarship itself is valued at $21,430.00, enabling the winner to pursue their passion for music through one of Point Blank's acclaimed one-year Diploma Programs in Music Production, Audio Engineering, Sound Design, DJ Performance, or Vocal Performance.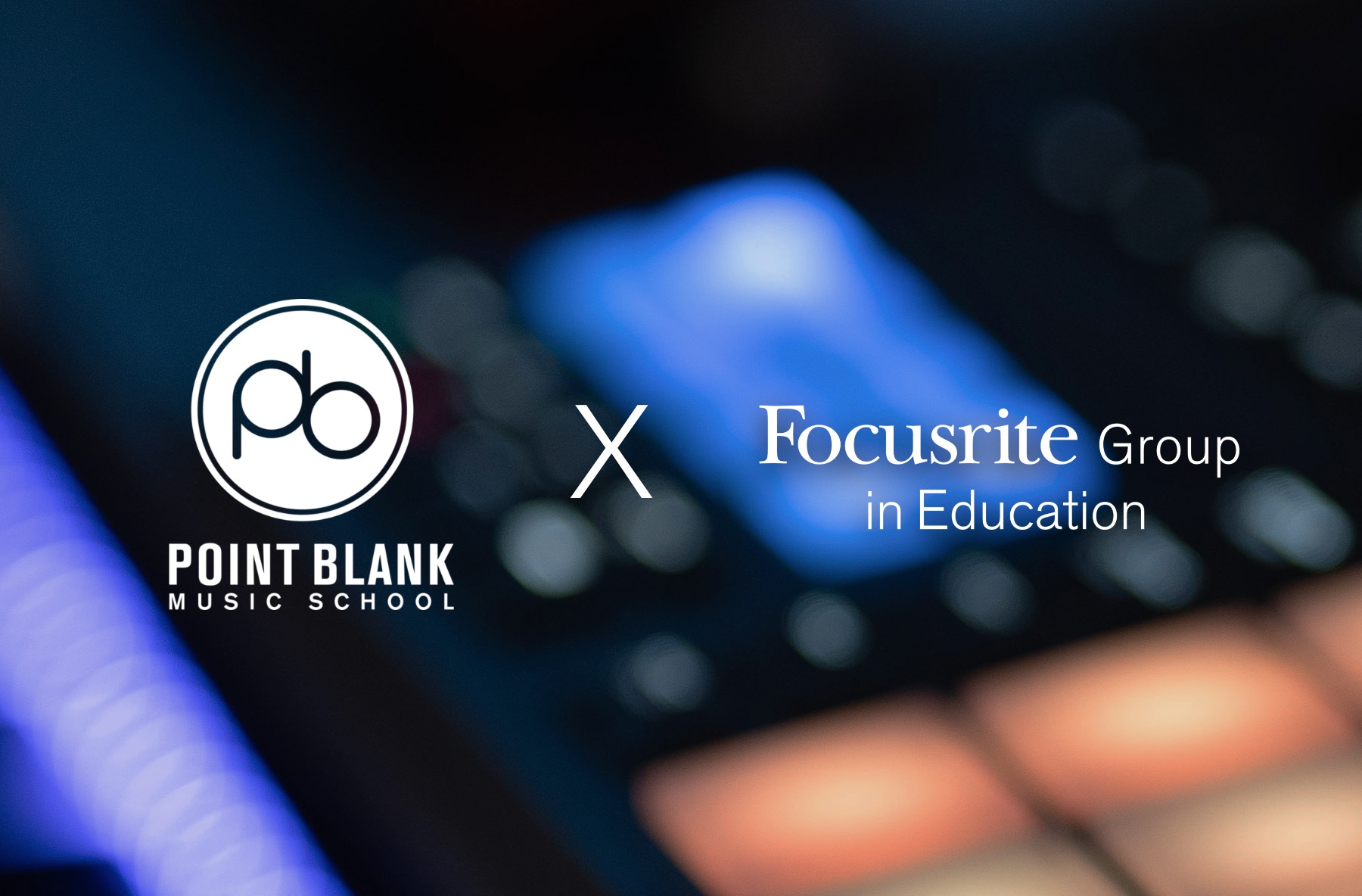 But wait, there's more! In addition to receiving the prestigious scholarship to attend Point Blank, the winner will also receive our complete Diploma Program Equipment & Software Package from Focusrite Group, the industry standard in music production. This gear pack is valued at approximately $1900.00, and it includes:
Focusrite Scarlett 2i2 Audio Interface
Focusrite Scarlett CM25 MkIII Microphone
Focusrite Scarlett HP60 MkIII Headphones
Novation Launchkey 49 MIDI Keyboard
Ableton Live 11 Suite – Full Version
Native Instruments Komplete 14
XLR & USB cables

And that's not all! We're going above and beyond to make this scholarship truly unforgettable. Focusrite Group is curating a special collection of additional gear intended exclusively to enhance the scholarship winner's educational journey. The extra equipment from Focusrite Group brands will provide to the scholarship winner is valued at approximately $2000.00, and it includes:
Sequential "Take 5" Compact Poly Synthesizer
ADAM Audio T5V Active Monitor Speakers – Pair
Novation Circuit Rhythm
Sonnox Plugins Selection

With all of this top-of-the-line audio equipment included by our generous partners at Focusrite Group, the total value of the PBLA x Focusrite Group Full Ride Scholarship & Equipment Package exceeds $25000.
How can you apply for this incredible opportunity? It's simple! Just submit a completed PBLA x Focusrite Group Full-Ride Scholarship Application. The application requires some basic details, along with a personal statement in which you can share what music means to you, your career goals and ambitions, and why you believe you should be chosen as the recipient of the PBLA x Focusrite Group Full-Ride Scholarship.
Applications must be received by June 9, 2023 to receive full consideration, so apply now! The one lucky scholarship & gear winner will be selected on June 16, 2023, so mark your calendars for the announcement. In order to accept the scholarship, the winner must agree to attend all required classes at Point Blank Los Angeles (1035 S La Brea Ave 90019) beginning on July 10, 2023 and ending June 16, 2024.
Point Blank Music School and Focusrite Group are delighted to offer this life-changing scholarship opportunity. Don't miss out on this chance to kickstart your music career with the best in the industry. APPLY NOW and make your musical dreams a reality!
Create a Free Account to Access Free Courses, Plugins, Projects, Samples & More
Point Blank Music School in Los Angeles offers a full range of college-level programs in Music Production, Audio Engineering, DJ Performance, Singing & Songwriting, and Music Business. When you create a free account with Point Blank, you access an array of free sounds, plugins, online course samples and much more! Simply click CREATE ACCOUNT below and visit our Free Stuff page to get your hands on a range of exclusive music-making tools and tutorials provided by the team. Fill your boots!