Point Blank Music School is excited to unveil its brand-new building, which is set to open in September. The building is dedicated to providing exceptional facilities and tailored spaces for our various degree courses. Located in the heart of the music industry in London on Penn Street, today we'll be taking a deep dive into the state-of-the-art recording and vocal facilities the building will feature, these are designed to elevate music production education to new heights.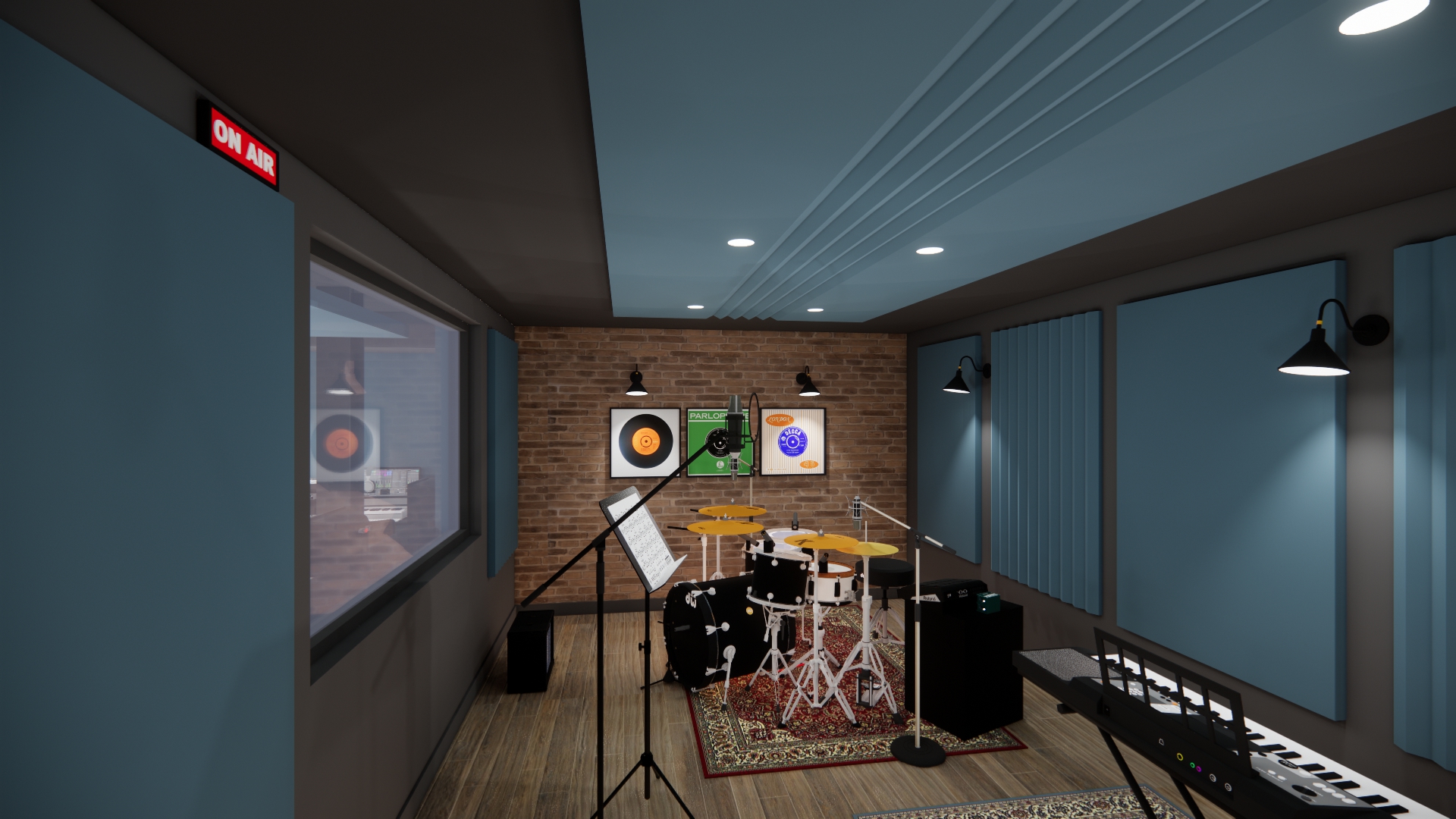 For our music production and vocal performance degree students, this building will serve as the perfect backdrop for their classes. With access to two cutting-edge recording studios featuring top-of-the-line SSL mixing consoles, a Focusrite REDNet DANTE system, and Dolby Atmos monitoring capabilities, students will have the opportunity to learn and practice in a professional studio environment. The spacious recording area, complete with a backline setup and an extensive collection of high-quality microphones will be ideal for students to explore the insights provided by our in-depth modules, including 'studio vocal production', where they can master techniques for achieving radio-ready sounding vocals.
In addition to the larger studios, the building will also provide nine personal recording studios with acoustically optimized vocal booths. This collaborative environment will allow students to get together and work on projects outside of their classes. With superior sound isolation and top-notch recording equipment, they'll be able to track vocals, have writing sessions and explore and develop their unique voices with confidence. These booths can be reserved conveniently, ensuring students have the flexibility to work on their vocal skills whenever it suits them best.
With so much to learn in the world of music, kick starting your career can prove overwhelming, if you're a singer songwriter or producer seeking a structured and comprehensive approach to develop your talent, look no further. Our Music Production and Vocal Performance degree course is tailored to provide guidance and support as you navigate the intricacies of the industry. Whether you're in London or anywhere in the world (Online), you can enroll now.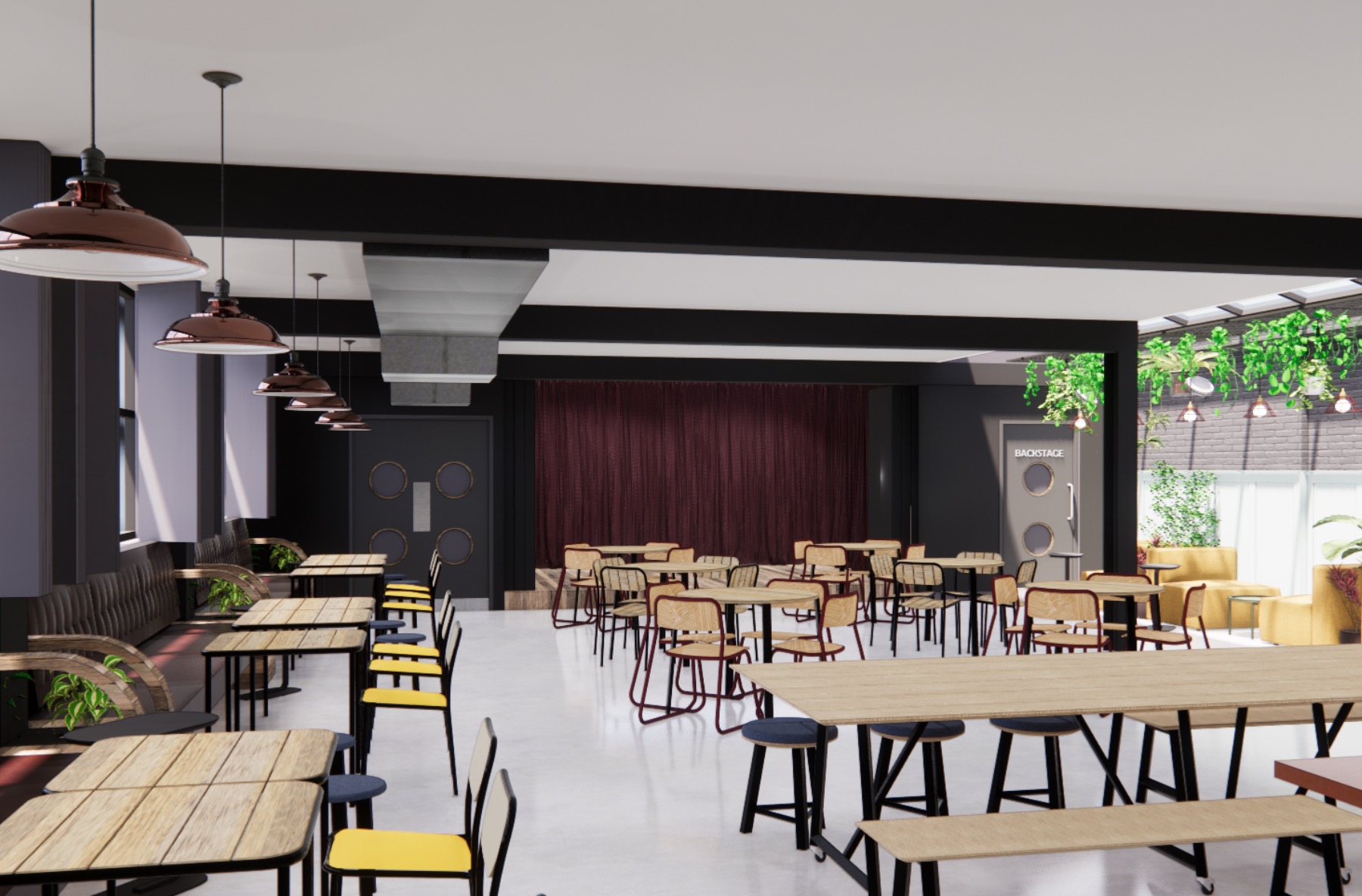 To foster a sense of community and networking opportunities, the student hub serves as a central gathering space. Here, students can connect with like-minded peers, share ideas, and even catch live performances while enjoying a break from focused studio sessions or classes. For vocalists pursuing their passion, the building boasts 2 dedicated singing studios fully equipped with stage, PA and backline equipment. Singing Studio 1 is linked to the student hub's performance area via a 2-way stage.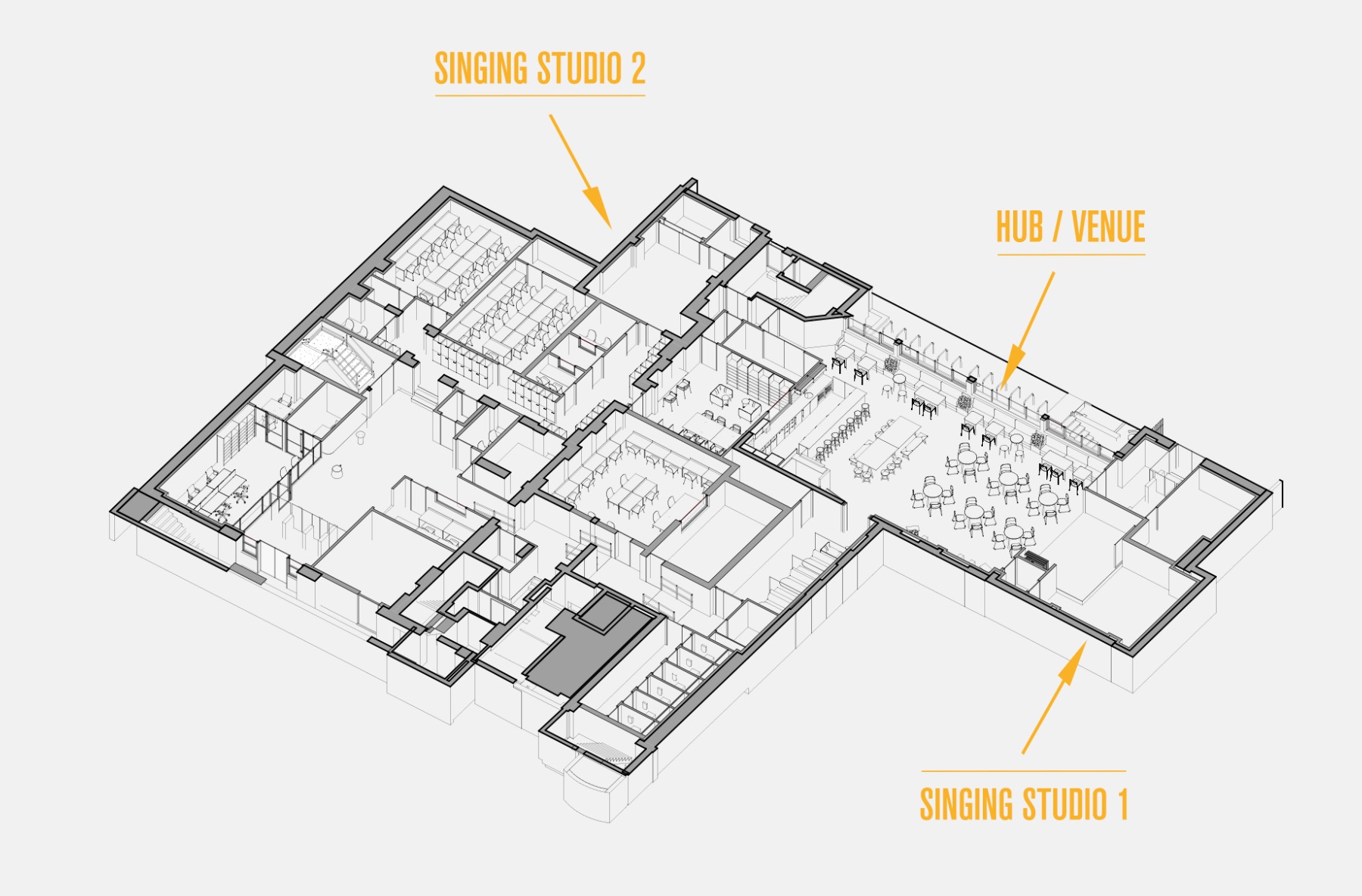 The stage will host a wide-range of events, featuring intimate student performances, as well as showcases by artists signed to our very own Point Blank Recordings label. Additionally, we will continue to invite esteemed industry professionals for our highly regarded masterclasses. In the past, we have had the pleasure of hosting industry professional like SAMA, Karen Harding, Trevor Horn, and many others, offering a wealth of inspiration and insights.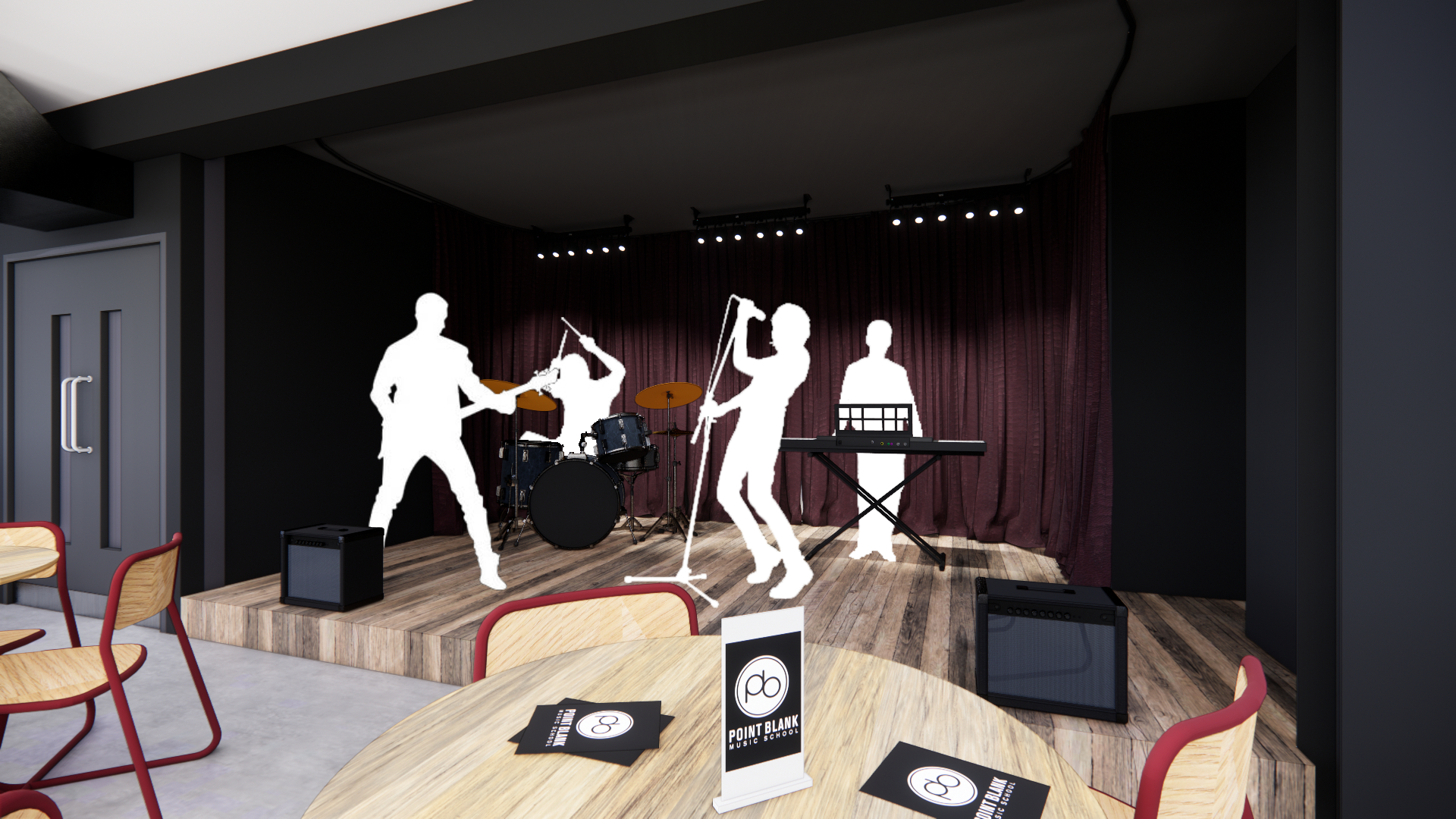 Point Blank Recordings, our esteemed label, holds a pivotal position in amplifying artists. Managed and curated by industry professionals like Kwame Kwaten, an A&R specialist and mentor, the label provides a platform for aspiring artists to be discovered. With over 7 million streams already under out belt, Point Blank Recordings is committed to promoting remarkable talent. If you believe your music deserves to be heard, we invite you to submit your tracks to our weekly listening sessions here.
Whether you aspire to master the art of music production and vocal performance or find your calling in talent scouting and music industry management, our range of courses and modules has something for everyone. This new building will not only accommodate more students than we ever have before but also stands as a testament to our unwavering commitment to providing extraordinary educational opportunities. Immerse yourself in the vibrant atmosphere, connect with a like-minded community, and let your creative spirit soar by enrolling here.
Register to Access Free Courses, Plugins, Projects, Samples & More
When you register with Point Blank, you access an array of free sounds, plugins, online course samples and much more! Simply register below and visit our Free Stuff page to get your hands on a range of exclusive music-making tools and tutorials provided by the team. Fill your boots!