For this edition of Friday Forum Live (FFL!), regular plugin test-dummy Carly Hordern is joined by Sound Design instructor Paul Ressel to pick apart Arturia's Oberheim SEM V. Paul teaches Sound Design as a part of our BA (Hons) Music Production & Sound Engineering Degree.
The SEM was Oberheim's first analogue synth, a keyboardless module with two oscillators, a filter, ADR envelopes and an LFO. Over the years, Oberheim introduced a keyboard and an analogue sequencer into the SEM, leading to two, four and eight voice models. The filter was a key feature on the SEM, it's 12dB/oct design was switchable between low-pass, high-pass and band-pass modes and its state-variable design meant it could blend through every possible shape of filter. Arturia has added a load of new features to put a fresh spin on the classic, although purists can still get that classic SEM sound. Another LFO has been added, a sub-oscillator, portamento and arpeggiator allow even greater flexiblilty and performance options. 
For the full breakdown, watch Paul and Carly dissect the SEM V at 1.00pm GMT in the video above.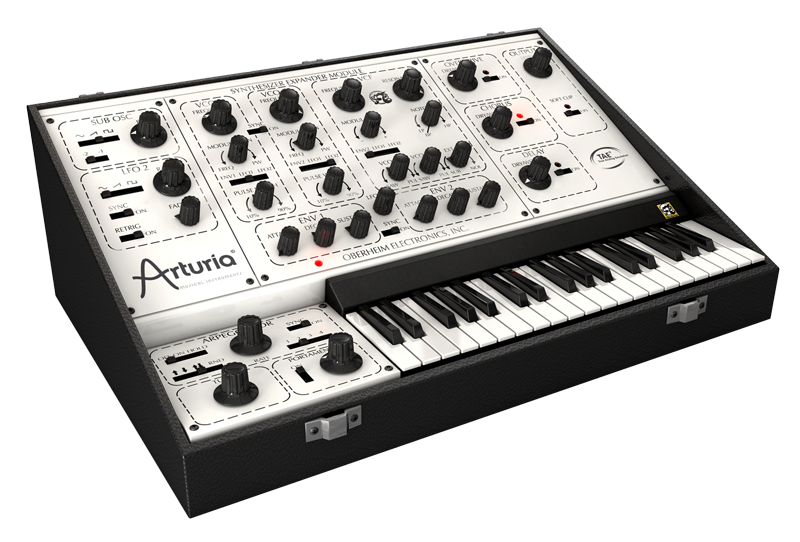 If you'd like to learn mixing and mastering techniques, Point Blank offer courses for those at any level. Our BA (Hons) Music Production & Sound Engineering Degree in London is one of the most comprehensive courses out there, with modules covering mixing, sound design, production and much more. We also offer an online alternative, in the form of our new online BA (Hons) Music Production & Sound Engineering Degree. We are currently offering a huge 35% off online courses and a free copy of Logic Pro X/Ableton Suite until July 17th, so make sure you enrol soon! For more information, contact our course advisors on +44 20 7729 4884. If you are a resident of the USA, you can reach us on 323 282 7660.
Register to Access Free Courses, Plugins, Projects, Samples & More
When you register with Point Blank, you access an array of free sounds, plugins, online course samples, access to our social network Plugged In and much more! Simply register below and visit our Free Stuff page to get your hands on a range of exclusive music-making tools and tutorials provided by the team. Fill your boots!